From ready-made to DIY: Happy Valley's best tailgate foods
As the home of Nittany Lion football, Happy Valley has your tailgate party foods, drinks and snacks covered. Whether you're a grill master or a host who prefers ready-made fare so you're free to mingle, you'll find plenty of local options to fill up your tailgate menu.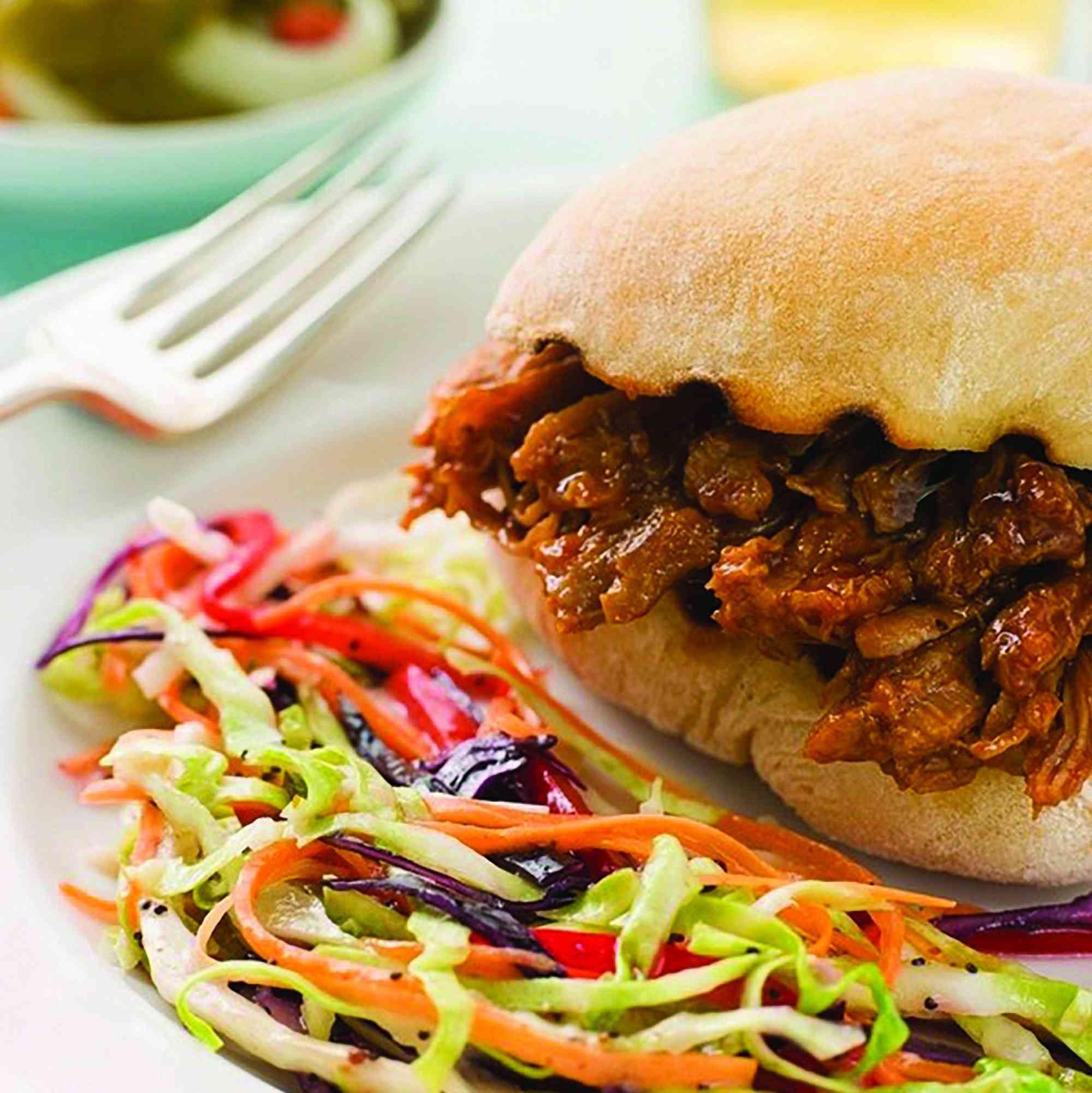 Stock Up For The Grill
Nittany Meats
160 Nittany Valley Drive, Bellefonte; (814) 383-2410; nittanymeats.com

Located just 15 minutes from State College in Zion, Nittany Meats has been serving a large variety of highest quality meat at competitive prices since 1979. In addition to beef patties, steak, sausage, chicken, bacon and pork, Nittany Meals also sells deli meats, cheese and seafood, plus plenty of extras including marinades, sauces and spice rubs. Weekend hours are Friday 10 am - 6 pm and Saturday 9 am - 5 pm. You can also call ahead to find out what's in stock and place an order.
Farmers Markets
Visiting one of Happy Valley's farmers markets is a great way to create a locally-sourced tailgate menu. In addition to local meats, veggies and fruits, you'll find baked goods, salsas, jellies and jams, and even fresh, locally-made pasta. You can also fill up your beverage cooler with local craft beer, wine and hard cider.

Downtown State College Friday Farmers Market
Fridays from 11:30 am - 5:30 pm; Locust Lane
North Atherton Farmers Market
Saturdays from 10 am - 2 pm; Home Depot parking lot, North Atherton
Bellefonte Farmers Market
Saturdays from 8 am - Noon; Gamble Mill parking lot, Bellefonte
The Butcher Block at Penn State
Porter Road, between the baseball stadium and Park Avenue, across from Beaver Stadium

Really want your tailgate to scream school spirit? The Penn State Meat Lab's retail store, The Butcher Block at Penn State, is open from 9:30 am - 3 pm Fridays during the fall (and spring) semesters. During the weekly meat sale, fans flock to the store to stock up on fresh steaks, roasts, ground beef, pork chops, leg of lamb, summer sausage, snack sticks and more, until inventory sells out. Tip: The Butcher Block sells its beef sticks, summer sausage, salami and jerky at the Berkey Creamery.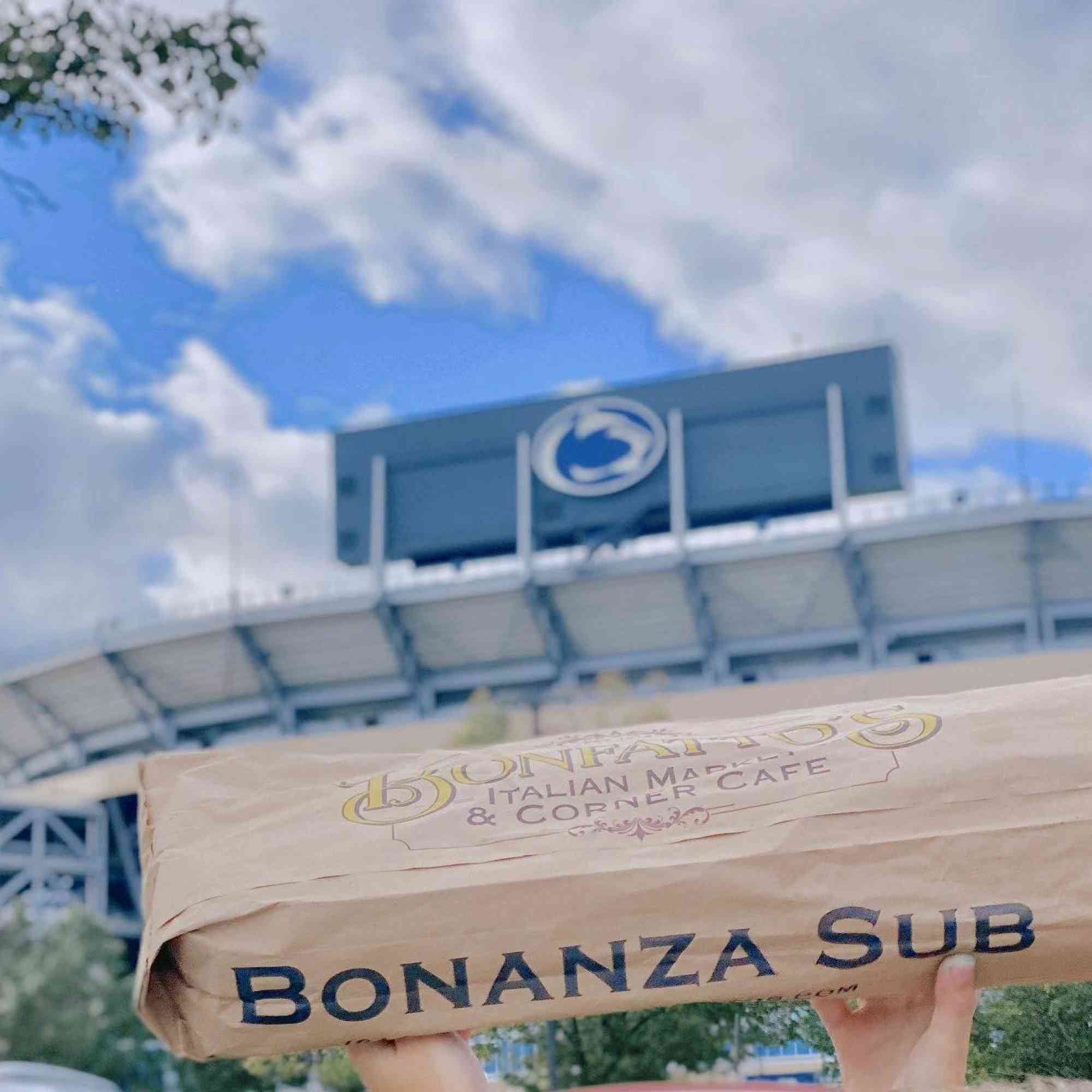 Order, Pick-Up And Go: The Best Ready-Made Tailgate Foods
Bonfatto's Italian Market & Corner Café
401 W. High Street, Bellefonte; bonfattos.com
If you know Happy Valley, you know Bonfatto's is home to a long-time tailgate staple: the Bonanza sub. Order ahead (online) and order early because game weekends are Bonanza weekends. Available in the most popular Original, as well as a short list of other varieties, including smoked turkey, roast beef, their "secret recipe" tuna salad and more, the Bonanza comes in 8 or 16 inch, or in a tray to feed 10-12. Bonfatto's also offers other trays to feed your crowd, including charcuterie in a variety of sizes, cannoli, bagels and croissants, cookies and other desserts (order at least 48 hours in advance). Even better, since Bonfatto's transitioned from its previous, larger space, it's now a thriving café, so you can pick up your morning coffee and breakfast before the game.
Harrison's Eat Well Catering
harrisonseatwellcatering.com

If you want the perfect tailgate spread without any of the work, Harrison's Eat Well Catering is a great choice. One menu option includes tailgate favorites like pulled pork and meatball sliders, chicken skewers, pasta salad, potato salad and cole slaw, and a fresh baked cookies and brownies for dessert, and other more upscale menus are also available—you can also mix and match. Choose pick-up or delivery (subject to specific Penn State delivery rules).
Wegmans
345 Colonnade Blvd, State College, wegmans.com

If you're looking for a one-stop shop to plan and prep for your tailgate, Wegmans is the place. Game days you'll find the store fully stocked with grab and go tailgate trays, including veggies, fruit, meat & cheese, desserts, subs and wraps, and more. Meat coolers will feature the best grilled packs, from burgers to kabobs, complete with all the fixings displayed nearby. Naturally, you'll also find chips and other snacks as well as soft drinks, beer and wine.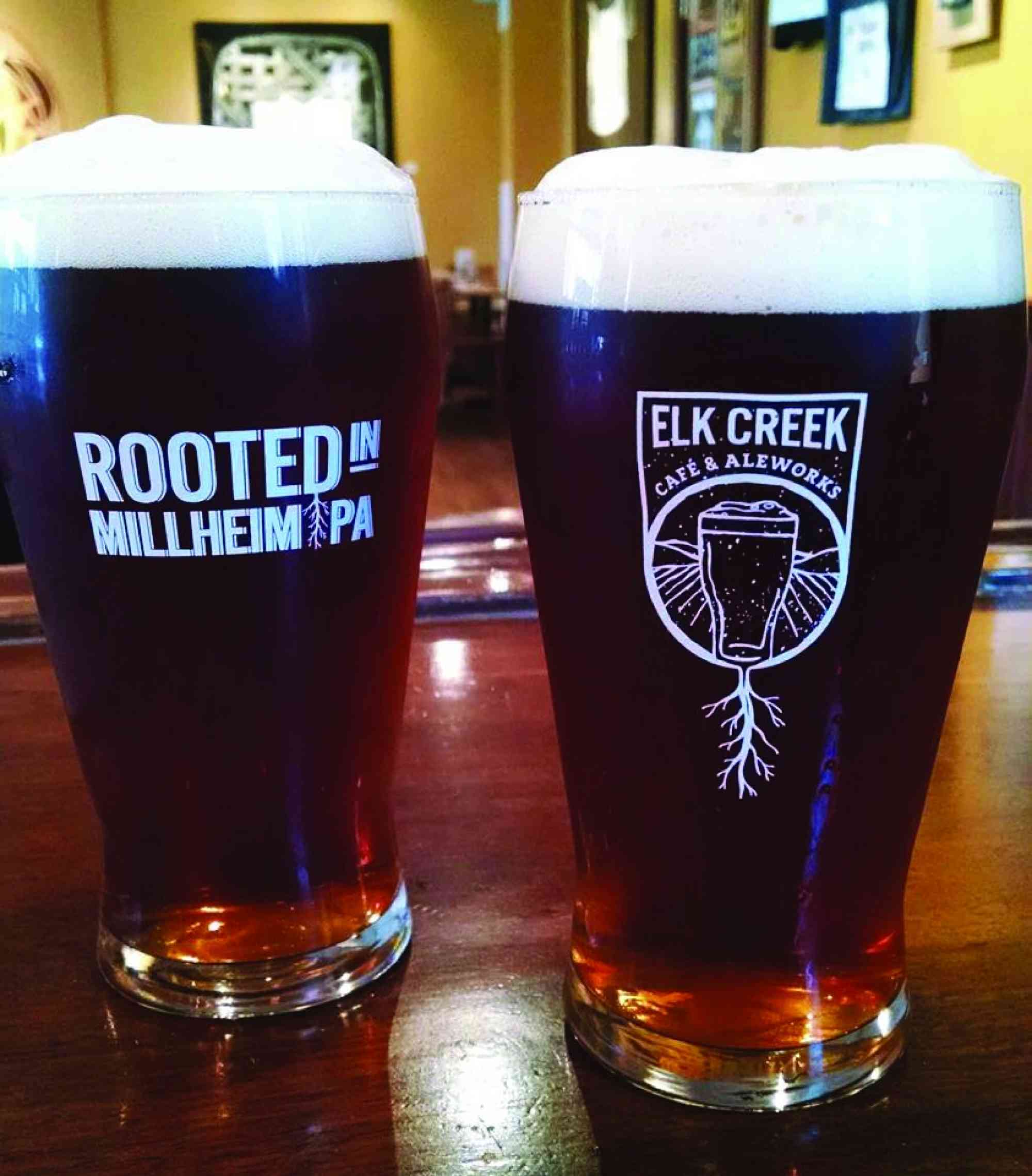 The Best Beverages