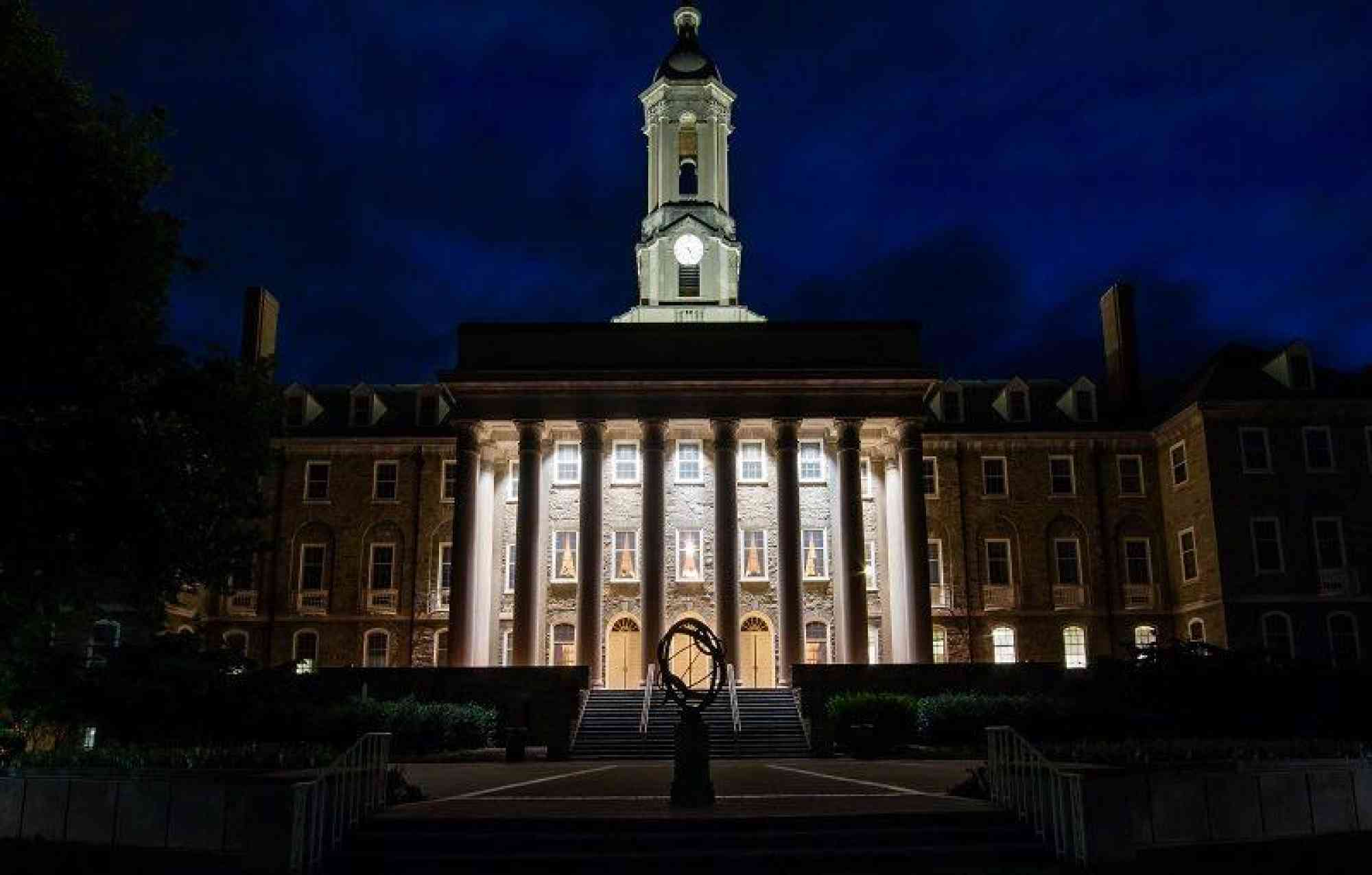 Whether it be a first-person encounter with paranormal activity or a ghost-lore story passed through the centuries, sharing ghost stories can build a sense of community…and definitely a little fright too! Penn State Bellisario College of Communications Professor, Matt Swayne has a passion for uncovering these haunted tales.
Swayne has published several books on haunted tales, covering everything from rock and roll, country music, the railroad industry, and of course, Penn State. While many of the tales Swayne categorizes as ghost-lore and not true paranormal activity, he does not discount any story he comes across.
Ghost-lore (a wordplay on folklore) is at its very basic, mythology, or stories that generations and communities pass down. "I try to collect as much information as possible and then step back and let the public decide to believe them or not," explains Swayne. "A lot of these stories may have natural explanations, but for me, it is less about the stories and more about why we tell them."
For Swayne, ghost-lore stories are just as valid as first-person paranormal activity encounters. These stories serve a purpose – they build a sense of community. Some stories are cautionary tales, while others are history lessons. These stories create a sense of community between an ever-changing population like Penn State. The question is not about whether or not these stories are true, but it's about what these stories mean and the feelings they bring to the community.
Now whether you want proof, or you just want to spook your friends, check out these haunted stories about Penn State and let your imagination run wild!

Old Coaly
Working tirelessly to lug limestone from the bottom of Old Main, up to the site of the original Old Main building, this "first employee of Penn State" was truly beloved by all. This trusty mule quickly became the mascot of the Farmer's School and after his death, students wanted to honor this hard worker. Old Coaly's bones were preserved and throughout the years have been displayed in different buildings around campus, including some dormitories. Many students who lived in the dorms where his bones were displayed reported hearing hooves clopping down the halls and the he-haw of the old mule. Some even said they saw the ghost of Old Coaly down the end of a hall. Old Coaly's bones have since been moved to the HUB-Robeson Center where his spirit has been quite quiet. But maybe this Halloween season you will hear the clip-clop of hooves and he-haw of the trusty old mule echoing through the HUB.

Old Botany Building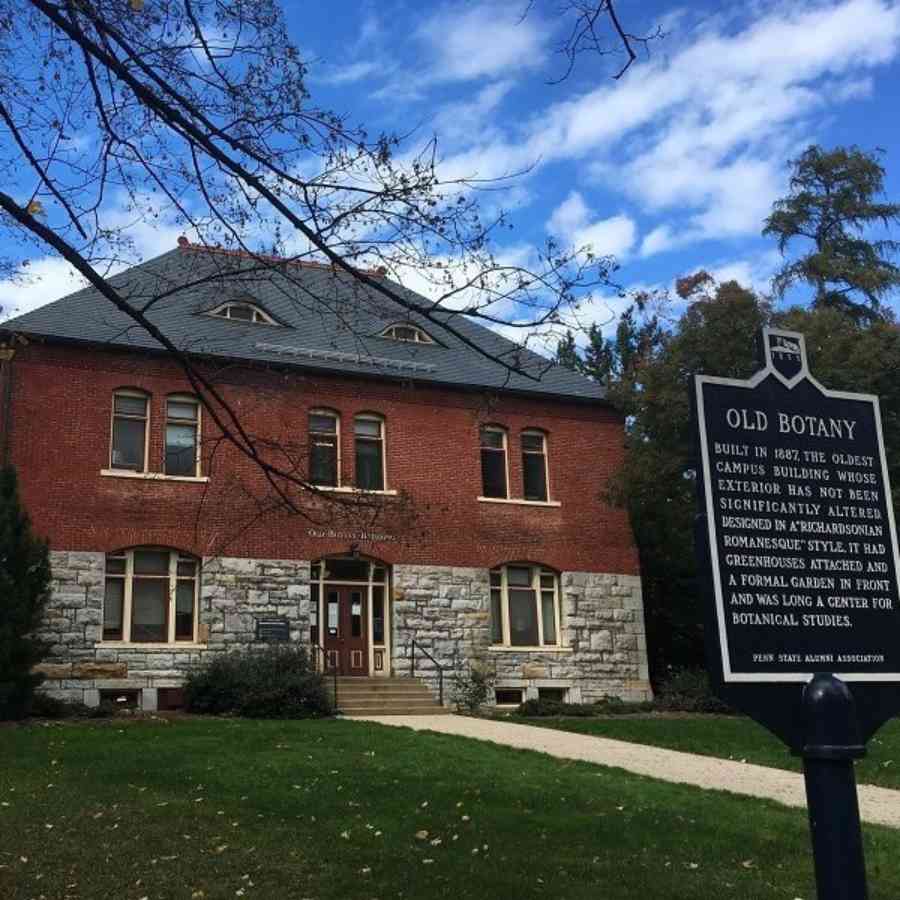 Finished in 1888, the Old Botany Building is the oldest structure on campus whose façade has not been significantly altered since it was built. The botany department moved out in 1929, and over the years the odd-looking building along Pollock Road has been home to several departments and groups, from the ROTC to zoology.
However, it is Old Botany's unique position that gives it a haunted feel. This old building is settled right across the street from the supposedly haunted Schwab Auditorium and, more specifically, the grave of former university President George W. Atherton. Legend has it that those walking by can sometimes see the ghost of Frances Atherton, the president's wife, keeping watch over her husband's grave from the windows of the building's top floor.

Schwab Auditorium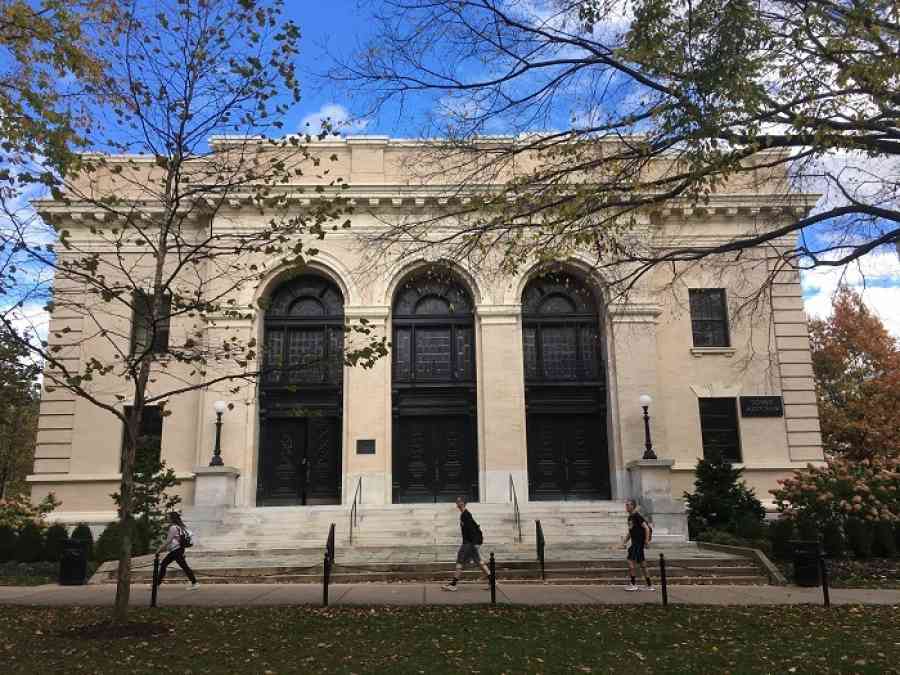 Built in 1902-03, Schwab Auditorium was the result of a $150,000 donation by university trustee Charles Schwab, then president of Bethlehem Steel. The 900-seat auditorium is now home to several classes and many performances by visiting lecturers and performers as well as Penn State's Center for the Performing Arts. But supposedly there are otherworldly performances there as well. According to Swayne, the Beaux Arts-style building is allegedly haunted by three different ghosts. The first spirit haunting the stage is said to be that of university president George W. Atherton, whose tomb is located directly outside the auditorium. It is also thought that Schwab himself haunts the halls of his building. The final ghost – that of an unidentified soldier – was seen one night by a stage crew member working late in the evening. He reported seeing the figure of a revolutionary war soldier cross the stage and walk directly into the opposite wall. Over the years lights have flickered, footsteps have been heard and curtains have rustled by the appropriately named Schwaboo ghost…or ghosts.

The Stacks of Pattee Library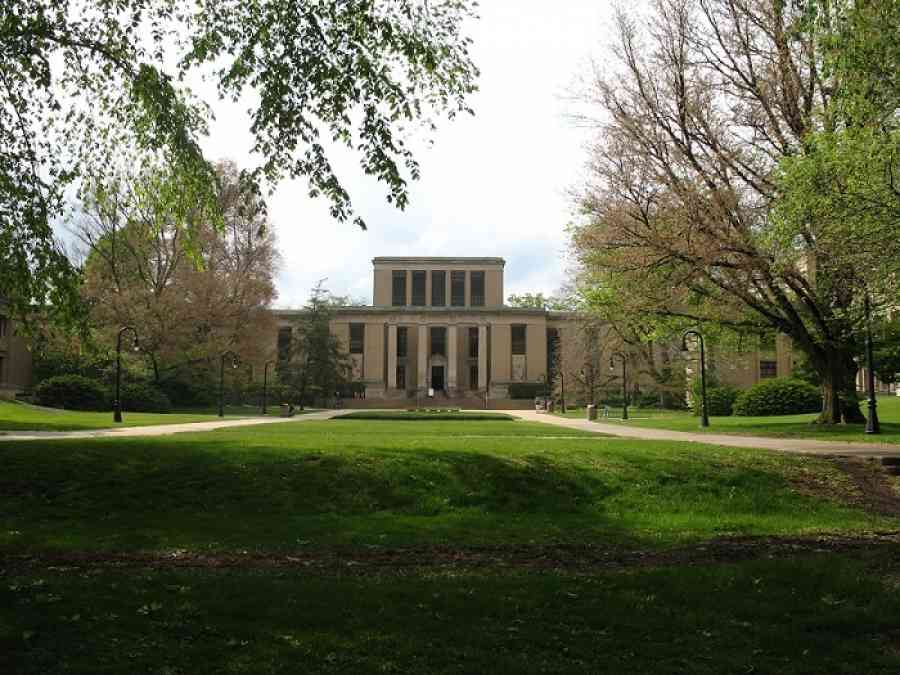 The unsolved murder of Betsy Aardsma amid the library's "stacks" still haunts the university decades after her death. Aardsma was a 22-year-old grad student standing amid the narrow aisles of bookshelves one night in November 1969 when she was stabbed to death by an unknown assailant. More than one book has been written about the crime and unveiling theories about who did it, but the investigation remains open and active.
The Pattee Library is one haunted place at Penn State that feels every bit as spooky as it looks. The narrow, dimly lit stacks can seem creepy all on their own, but knowing Aardsma met her untimely death there brings an eerie element to the dusty books that were there that night.
Bethesda Evangelical Church
This quaint Farmers Mills church, dubbed "Swamp Hill Church" in Gregg Township, is said to have been visited by the spirit of a young single mother whose lover never returned from the Civil War. It is documented that a couple who lived across the road from the church in the 1880s watched late one May night as a dark figure walked into the church and the lights flickered on. Through the windows, they supposedly saw the ghostly woman walk up the aisle in what appeared to be her showing the baby in her arms to invisible parishioners seated in the pews. Legend says that the ghost still appears at this haunted place at midnight on May 3, whispering the name of her long-lost beloved, "Will………Will…….."
Scotia: The Town That Disappeared
The area that is now called Pennsylvania State Game Lands #176 was long ago much more than biking trails and hunting grounds. In fact, an entire small community called Scotia was there, built up around the iron ore mining business in the late 1800s and early 1900s. There was a company store, a one-room schoolhouse and a chapel in addition to modest homes and a boarding house. Legend has it that one of the miners was romantically involved with his boss's wife. Some stories say a mob formed to hunt down and kill the miner, while others say the miner killed the wife. Either way, this deserted, eerie ghost town is reportedly haunted by an innocent victim or an executed lover.