Happy Valley: "A Mecca of Cycling"
Happy Valley is home to several of the most beautiful, challenging and fun mountain biking trails in Pennsylvania. From beginners to advanced cyclists, there is a trail for everyone to bike and more importantly, a reason for out-of-town cyclists to make Happy Valley their destination for their next cycling adventure.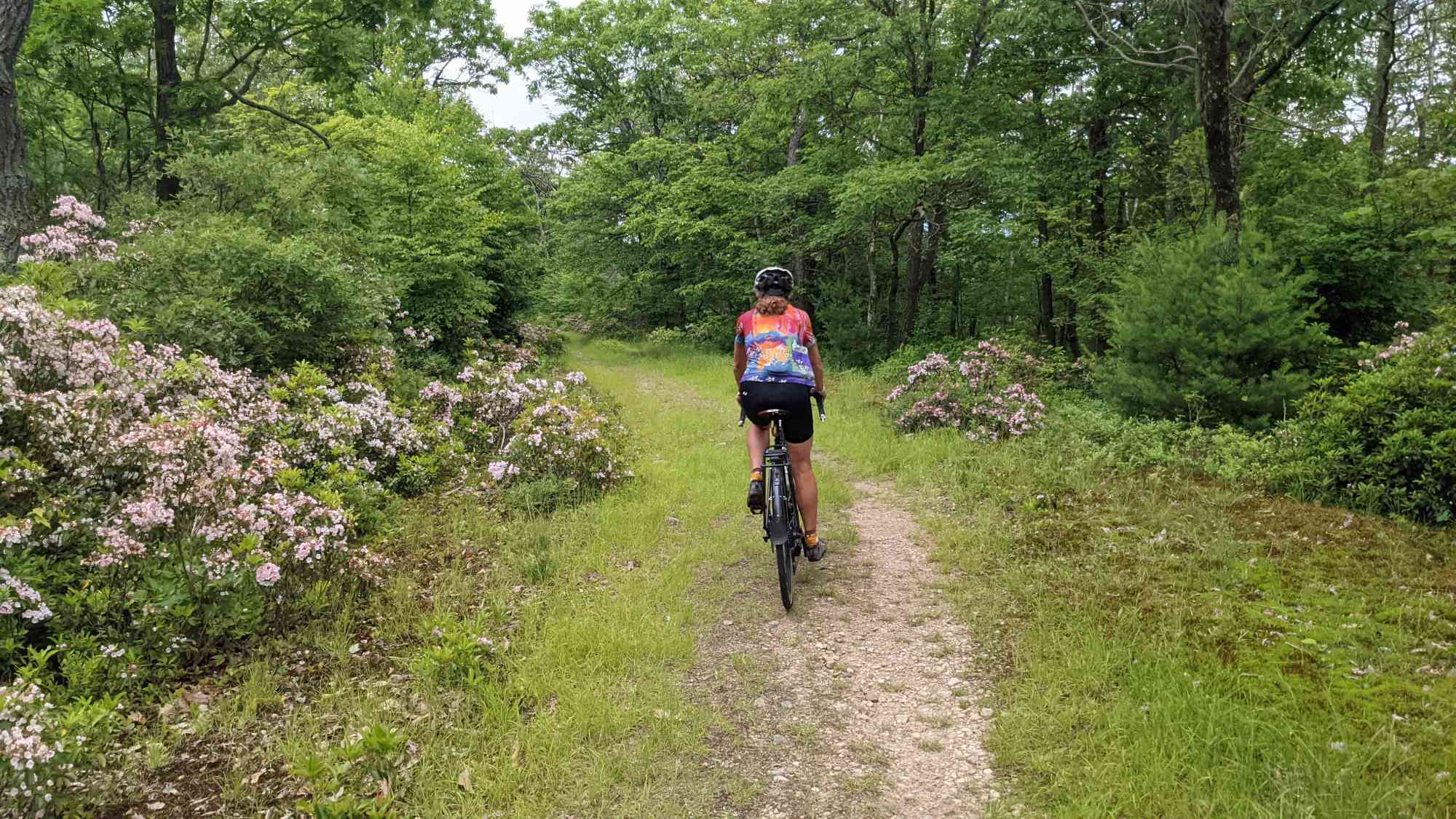 The Rothrock State Forest, which borders State College, offers more than 100 miles of trails that include the Tussey Mountain Ridge and Cooper's Gap. Tussey Mountain Ridge has some of the most breathtaking views in all of Pennsylvania, and the 26.7-mile Cooper's Gap trail is considered by some to be the best trail in the Rothrock State Forest.
The Bald Eagle State Forest includes over 259 miles of trails – which includes the difficult, 35.9 mile Halfway Dam Epic trail and the 22.4 mile Black Gap Figure 8 trail. For intermediate riders, the Bald Eagle State Forest has 29 trails of varying distances and difficulty, including The Raven MTB Enduro Race and the 24.3 mile Western Territories Ride.
Before heading out to the difficult trails in the state forests, riders can take advantage of one of the newest trails in Happy Valley – Harvest Fields Community Trails (HFCT), which is an ideal place for riders of all ages to discover and fall in love with mountain biking.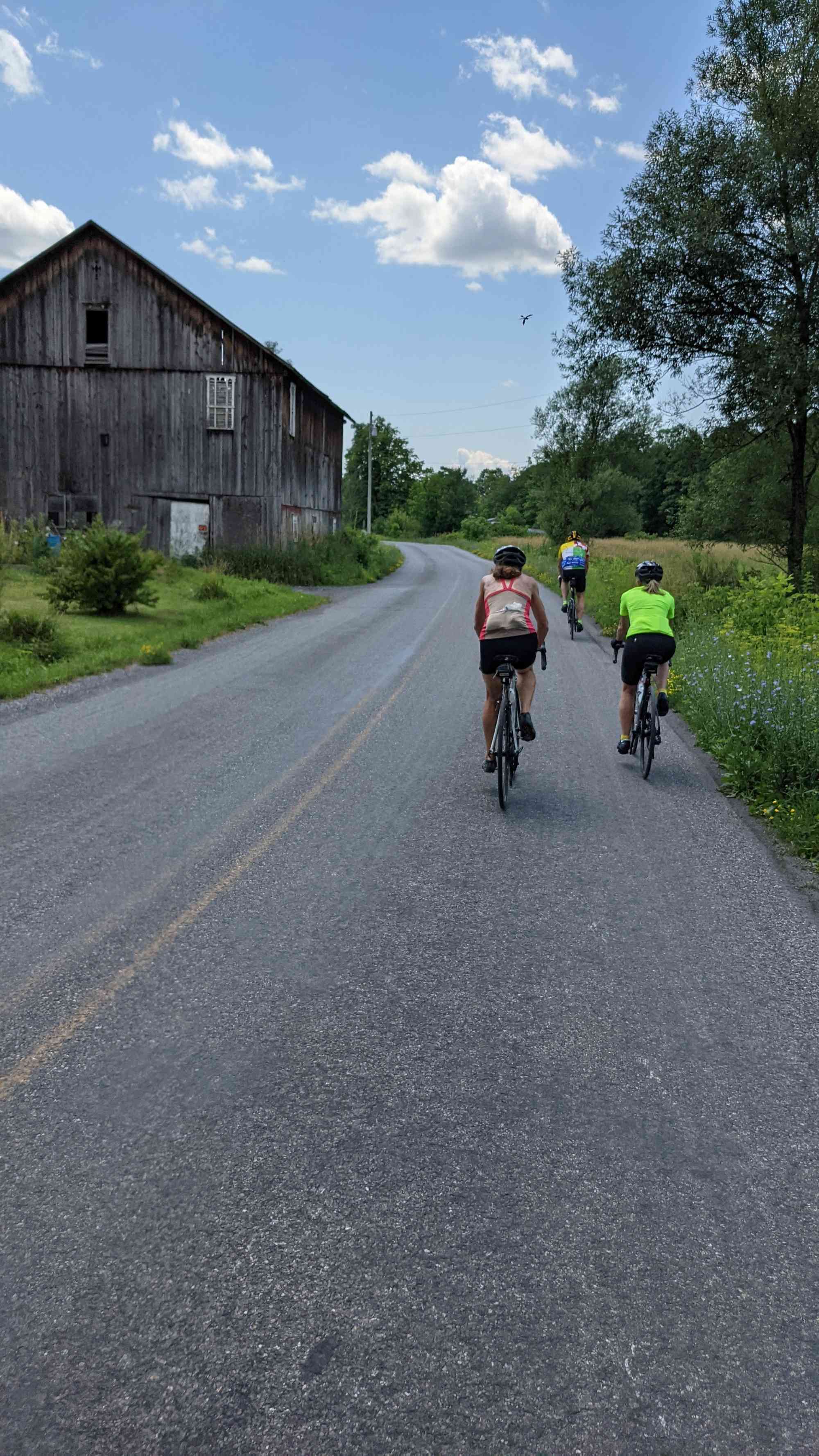 Happy Valley is not just for mountain biking; those who prefer road rides can enjoy miles and miles of relatively flat riding through our valleys. Riders can even enjoy a little exercise and recreation riding around downtown State College in the bike lanes – get shopping done, grab a bite to eat and get back on the bike.
And perhaps most conveniently, CentreBike received a grant from The Happy Valley Adventure Bureau and Centre County to develop the website rides.centrebike.org and an outstanding app that maps out rides across Happy Valley. Most rides on the free RideWithGPS (RWGPS) app start at Beaver Stadium on Penn State's campus and provide turn-by-turn directions and offline maps to keep riders on the trail. Whether riding a road, mountain, gravel, commuter or touring bike, there is a ride mapped out for everyone to explore Happy Valley on the RWGPS app.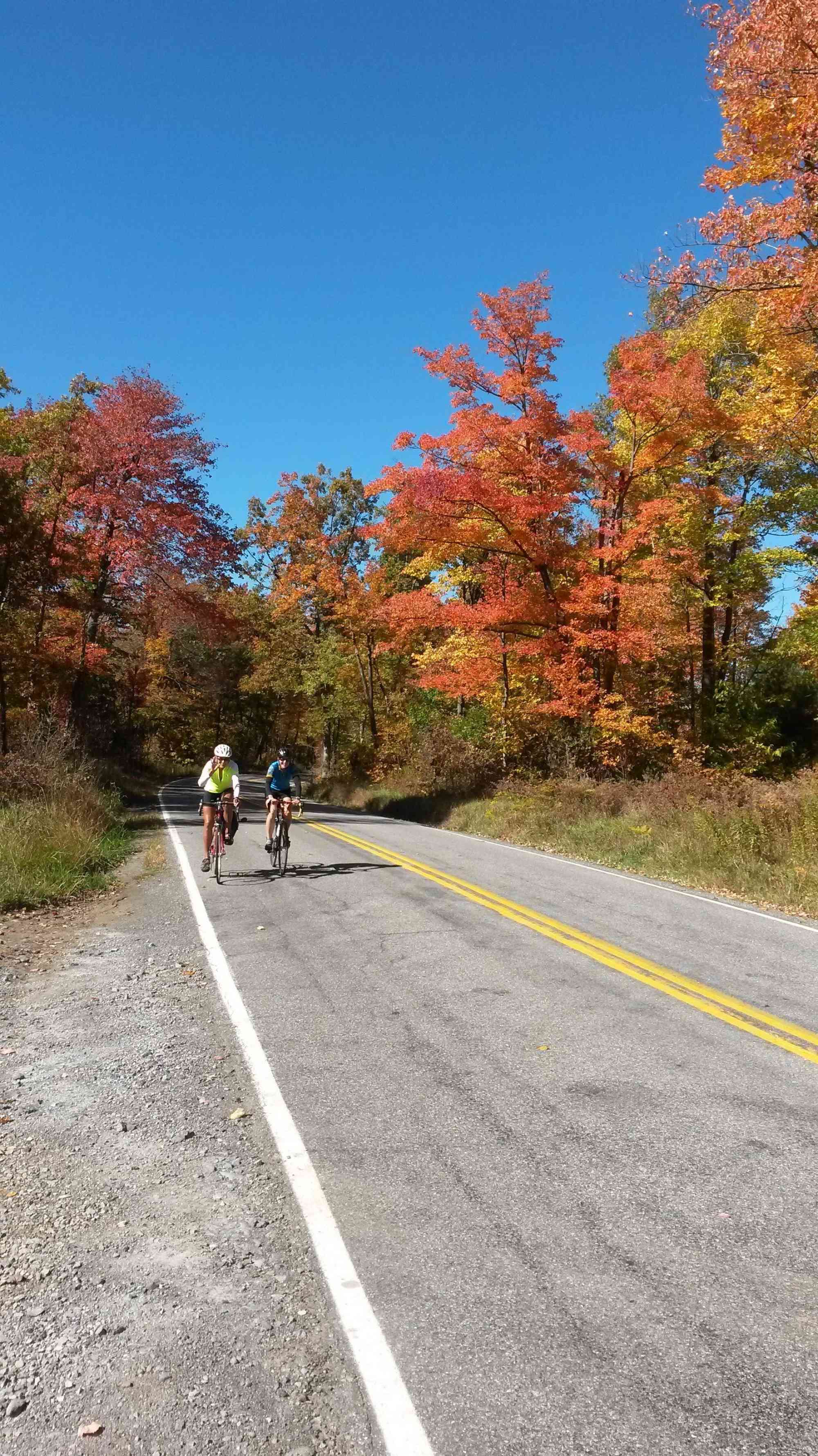 "We saw it as a way to make the routes more accessible to everyone. We had been looking at updating a paper map we made in 2006, but kept coming back to an online version," Rito added. "RideWithGPS gives us the ability to make those maps available in whatever form the cyclist wants: an on-or-offline map with turn-by-turn directions, a digital cue-sheet, or as a printout. You can also search for rides based on type, distance, and elevation change. It's a great tool, and a definite asset to visitors and locals."
New to Happy Valley? Get involved in the cycling community
There are so many ways to get involved in the cycling community in Happy Valley. CentreBike, founded in 2000, is the go to organization that helps facilitate the vision of a more cycle-friendly community in the greater State College area and does a great job of promoting bicycling as a means of recreation and transportation.
Penns Valley Pedals and Pints meets every Thursday throughout the summer for roughly a 20-mile ride that always ends at the Elk Creek Café for a well-deserved drink and bite to eat. Penns Valley Pedals and Pints reached a record 84 riders on their 2021 opening night and the group has raised more than $10,000 for charity over the years.
The Nittany Mountain Biking Association (NMBA) also hosts weekly rides and trail work days for individuals 18 and older where they maintain the trails that many enjoy at Harvest Fields Community Trails and in Rothrock State Forest.
Lastly, the Centre County Crows, a youth mountain biking team for riders in 6-12th grade (11-18 years old), who are led by coaches who teach fundamental mountain bike skills and provide a safe, educational, and fun environment for young riders to bike.