Happy Valley has a piece of history for every interest
Happy Valley is brimming with history — rich stories of daring do, enterprise, heartbreak, victory, mystery, intrigue, and adventure. There is truly something to suit every sort of historical interest and taste, right here in our own backyard.
Plan your next adventure in Happy Valley around these themes — though you'll want to explore all these places, trust me!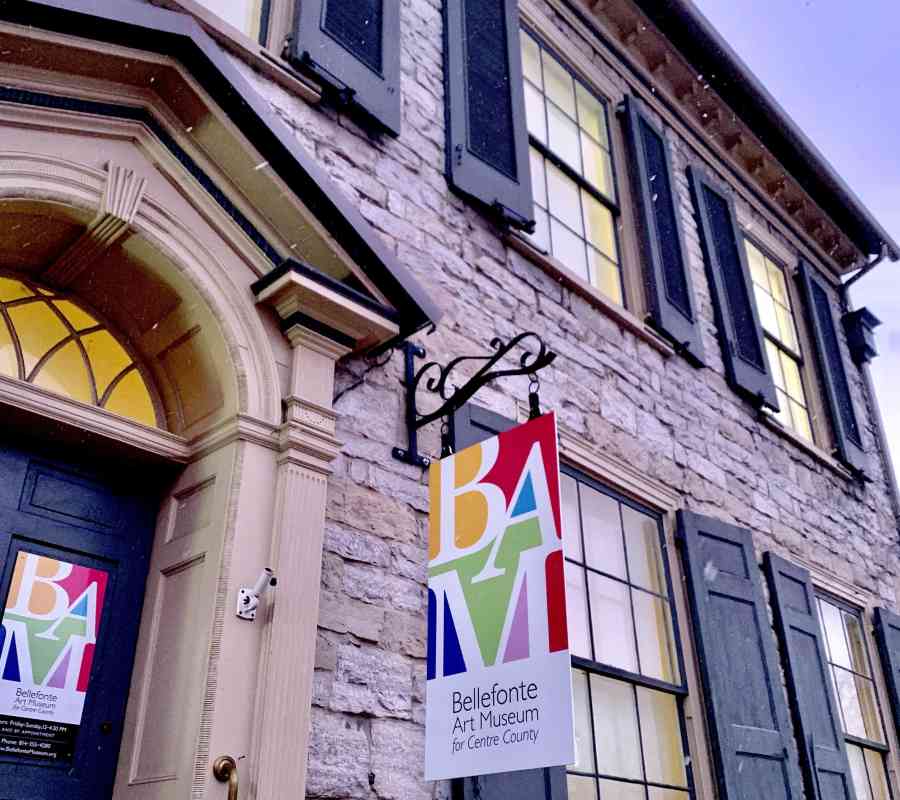 Freedom and Justice
The Bellefonte Art Museum houses a permanent exhibit "to commemorate the role of our region in the operations of the Underground Railroad."

Bellefonte was an important stop for enslaved people seeking their freedom, and it is believed that the very building in which the Bellefonte Art Museum is contained — the Linn House — was home to a family who helped escaped people on their journeys to the North.
The exhibit contains information "about the operations of the Underground Railroad, artwork depicting the courage and suffering of the enslaved African Americans and stories about the local citizens who helped and supported them."
The museum is conveniently located on Allegheny Street in downtown Bellefonte within easy walking distance of historic bed and breakfasts, charming shops, restaurants, and many gorgeous historic homes and buildings. The museum also offers a self-guided walking map and tour of other Bellefonte stops on the Underground Railroad.
The Bellefonte Art Museum features events and classes throughout the year, and virtual tours of the museum are also available online at https://www.bellefontemuseum.org/exhibits.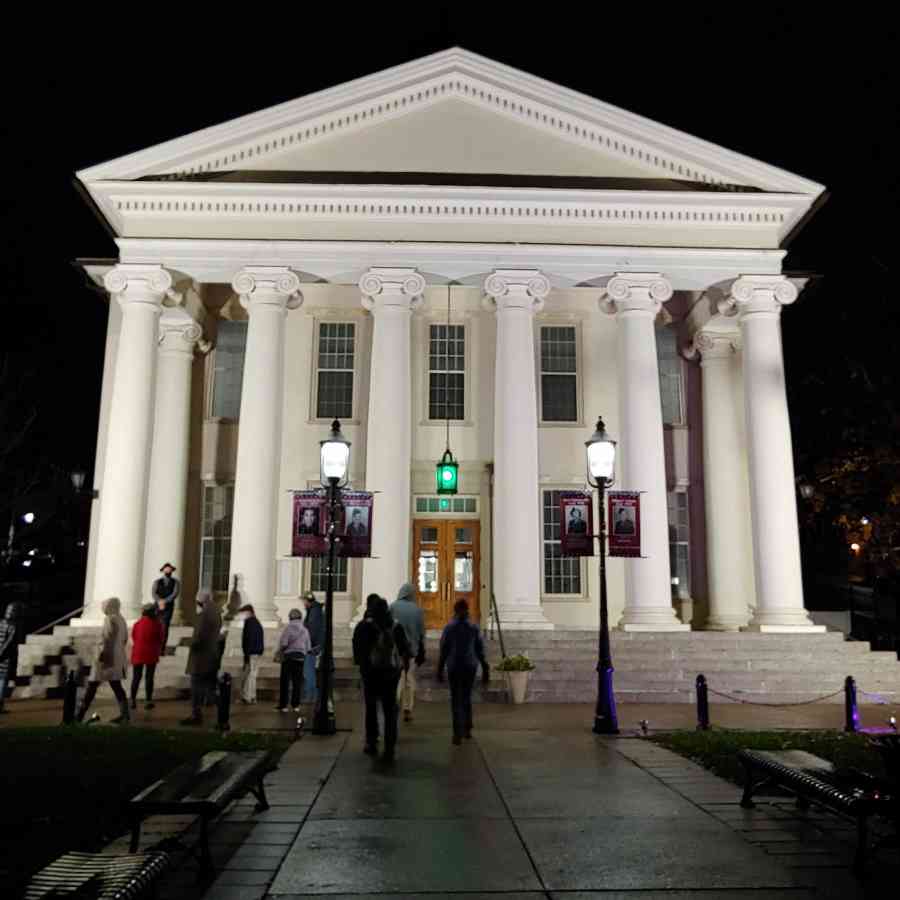 Hidden Histories
Though Happy Valley is home to many prominent historical sites, some of them are less well-known, even to locals!

Hidden Happy Valley aims to make this region's historical treasures more accessible to everyone by providing virtual tours of some less familiar places. The video series is created by a pair of local history teachers — Matt Maris and Dustin Elder — who comprise Local Historia, which offers educational opportunities on local history (more on them later!).
The videos are fun-to-watch, ten-minute tours with in-depth interviews and beautiful footage that can be viewed anytime, anywhere, from the comfort of your own home (though they will likely inspire you to check these places out in person!).
The Hidden Happy Valley series features important historical spots "hidden" throughout Happy Valley, including: Philipsburg's old Union 'Mud' Church, Titan Energy Park in Bellefonte, Snow Shoe's David House Heritage Museum, the Egg Hill Church in Spring Mills, and others.
The videos are available for viewing on YouTube by searching "Hidden Happy Valley" or by visiting https://localhistoria.com/. And, of course, once you've been exposed to these hidden places online, the next logical step is to visit them and explore the towns and villages that surround them.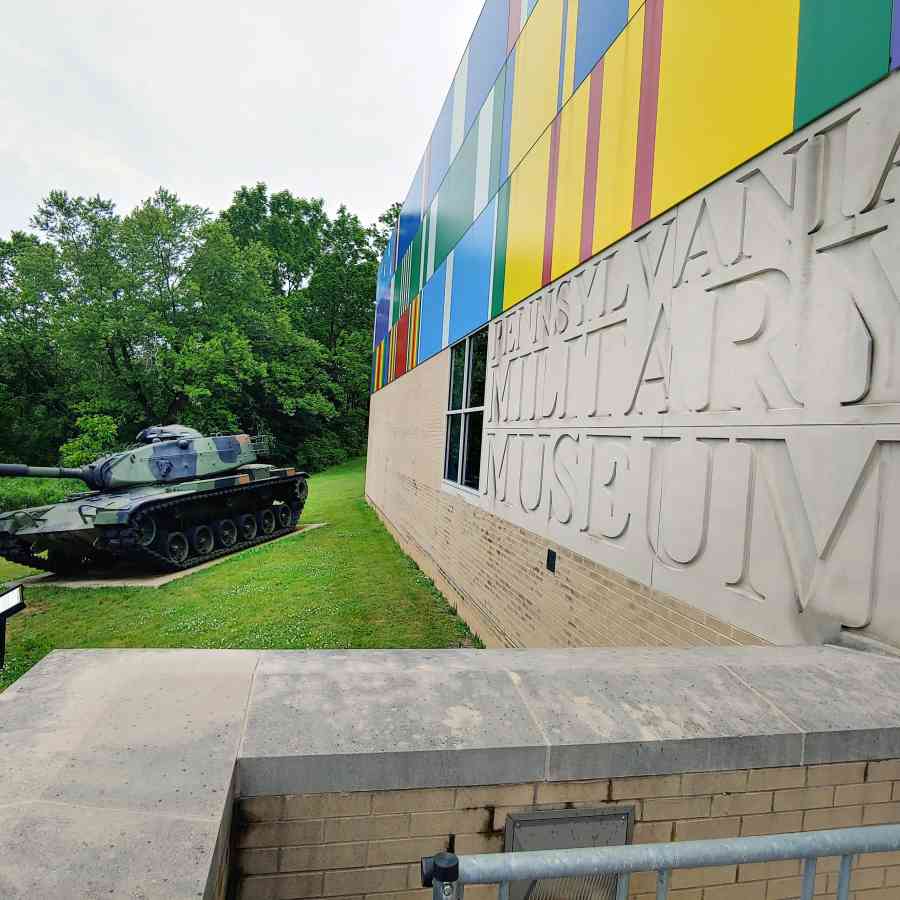 Military Service
Happy Valley's military history is so rich, we have an entire museum dedicated to it.

The Pennsylvania Military Museum in Boalsburg opened in 1969, but the site on which it stands served as Camp Boal, a training site for troops during World War I. Today, the museum contains more than 10,000 military artifacts "ranging in size from teacups to tanks" and features permanent exhibits on tactics, small arms, sea power, air power, and logistics. The featured collections showcase temporary exhibits — so if you're a war buff, it's best to check the museum website regularly so you don't miss a thing!
The museum is available for school, group, and personalized tours (reservations required) and is able to provide teaching material on the Spanish American War, World War I, World War II, the Korean War, and the Vietnam War. Visitors are also able to conduct research in the onsite research library, and educational events and programs are offered throughout the year. Learn more at https://www.pamilmuseum.org/discover.
The Pennsylvania Military Museum is a wonderful place to start discovering Happy Valley's contribution to many wars and conflicts, and conveniently located just across the road is the Columbus Chapel & Boal Mansion Museum, which has its own fascinating military history, wartime stories, and a unique Armory Room.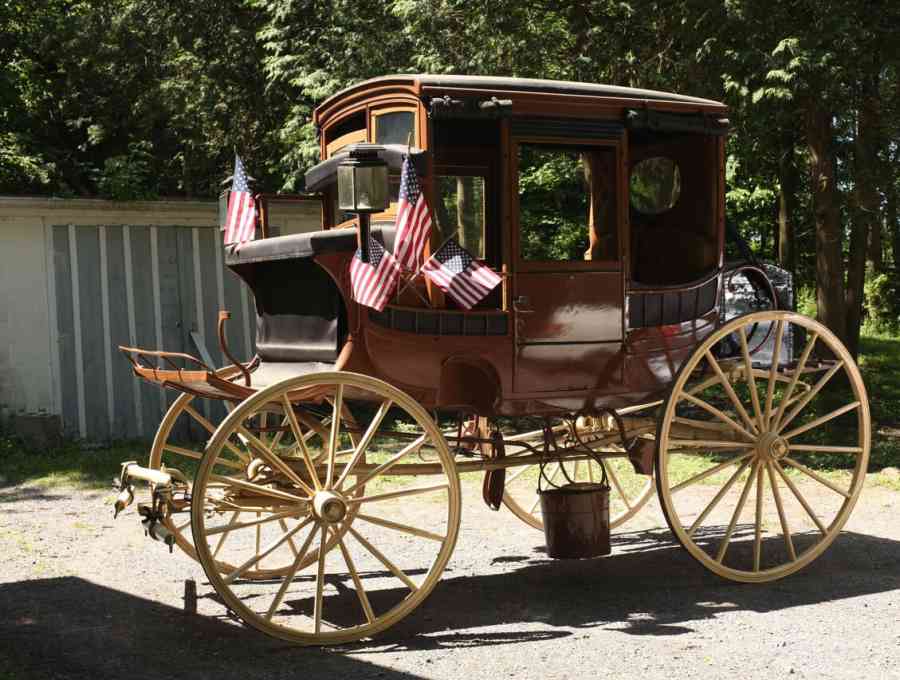 The Boal Mansion and grounds have been left virtually untouched since the Boals lived there, and they offer visitors the rare chance to experience an estate in the same way the family would have, with, as the museum's website explains, "original furnishings, papers, portraits, tools and weapons of nine generations of this American family."
Naturally, nine generations would have encountered much in the way of warfare, and the recently opened Armory Room reflects various family members' involvement in world conflicts. The Armory exhibits "a large collection of swords, rifles, and pistols from the Middle Ages through World War I. This includes David Boal's Pennsylvania long rifle from 1802 and Captain John Boal's officer's saber from the Civil War. In an adjacent room is the wide-ranging collection of artifacts brought back by Col. Theodore Boal and his son Pierre Boal… including original maps, French and American posters, military awards, and much more." Visit https://www.boalmuseum.com/exhibit-rooms.html to learn more.
Boalsburg is also known as the "birthplace of Memorial Day," and the town itself honors this tradition with a festival each year. Boalsburg is also home to shops and restaurants, including the must-visit historic Duffy's Tavern, located on Main Street inside an elegant stone structure dating from 1819. http://duffystavernpa.com/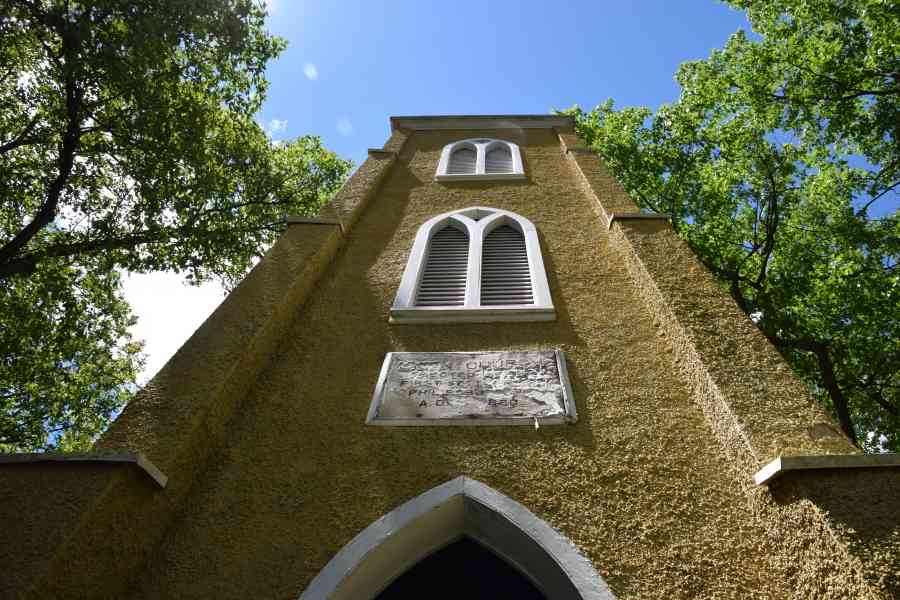 Philipsburg's Union "Mud" Church is another place filled with wartime stories. Buried in the cemetery of the Union Church, located right in the middle of town on busy Presqueisle Street, are veterans of the American Revolution and the Civil War. The cemetery is a peaceful place to honor the fallen and reflect on our nation's history.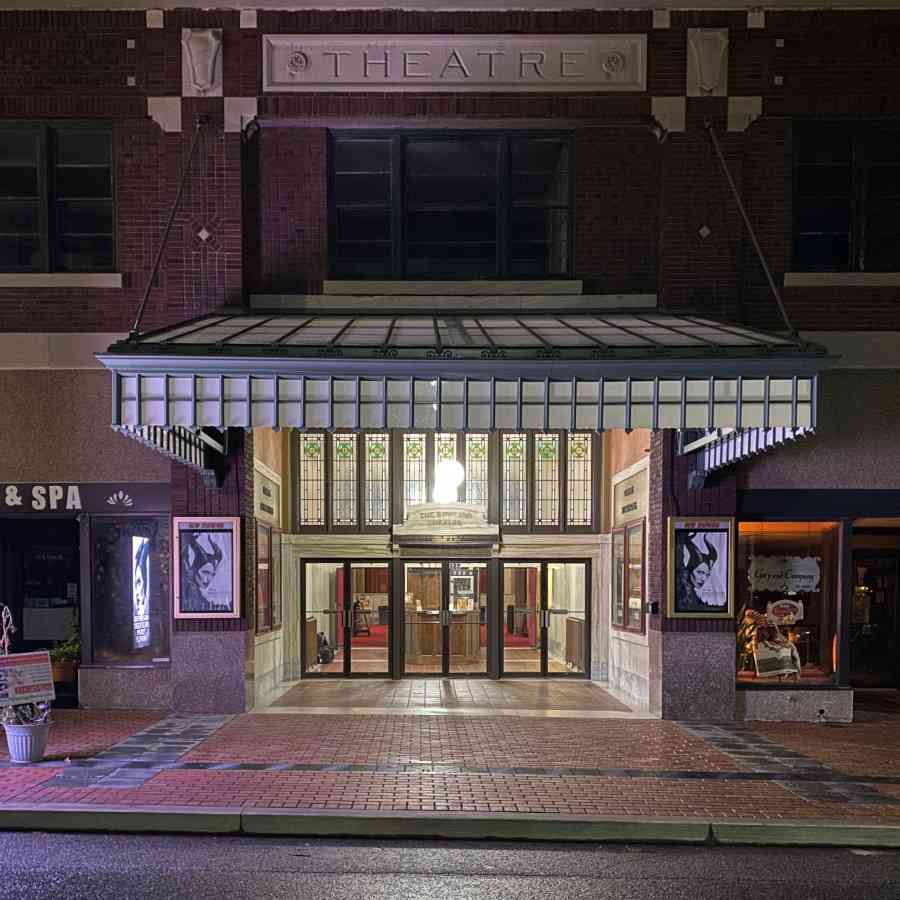 Philipsburg's historic downtown is home to the majestic Rowland Theatre, whose survival is nothing short of miraculous. Built in 1917 to accommodate 1,000 people, the opulent movie house (which shows first-run movies every weekend) provides visitors with a glamorous way to view films. The ornate theatre is a town treasure with a big balcony and the world's best popcorn!
Immerse Yourself in History
If you're ready to get a little more hands-on and active with your local history, Happy Valley has many venues and opportunities to get out and about and make an adventure of your learning.

The Centre County Historical Society

The Centre County Historical Society is the first place to go when planning your historical journey through Happy Valley. More than a place to learn and gather info (though there's plenty of that to be had, too), the CCHS is a destination in itself. Housed inside the Centre Furnace Mansion, CCHS features genealogical resources, rotating exhibits, events and programs, 19th-century-style gardens, and much more. There's always something happening at the CCHS, and you'll always learn something new!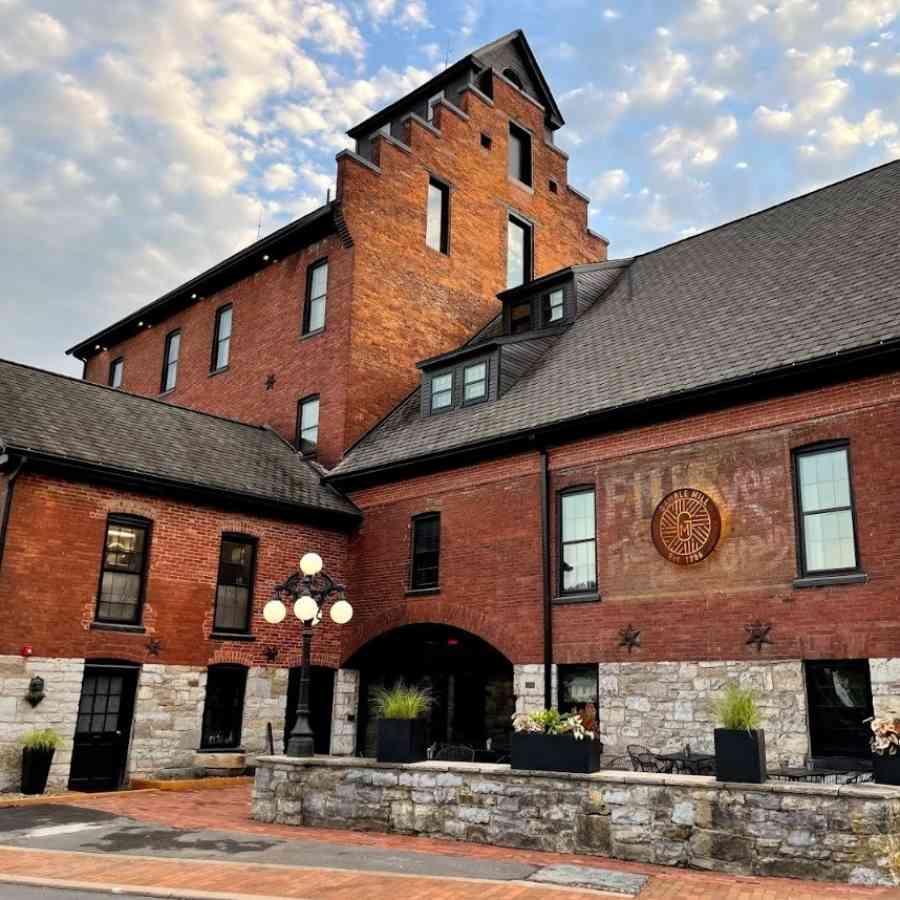 The Speakeasy at the Gamble Mill
Bellefonte's Gamble Mill re-opened recently after extensive renovations. The old mill now houses a top-notch restaurant, shop, lodgings, cocktail bar, and speakeasy event space. The look and feel of the mill have been maintained, though the accommodations are thoroughly modern. What better way to take in history than by sipping a handcrafted cocktail in the cozy surrounds of a historic structure that helped build Bellefonte?
If you're a train lover or have been looking for a way to travel back in time to 1872 via a ride on a vintage train or trolley (who hasn't?!), you need go no further than the East Broad Top Railroad in nearby Rockhill Furnace. This is literally a one-of-a-kind experience, as East Broad Top has "the only surviving three-foot gauge common carrier railroad east of the Rocky Mountains." A scenic rail excursion at East Broad Top is something no one will forget.