Waterways: Bellefonte to FJ Sayers Lake, and everywhere in between
One of the best ways to enjoy the outdoor adventure that Happy Valley has to offer is to take to the water. Local streams and lakes are the perfect place to paddle, float, fish, and swim. Here are some of our top picks, from Bellefonte to Sayers Lake, and everywhere in between.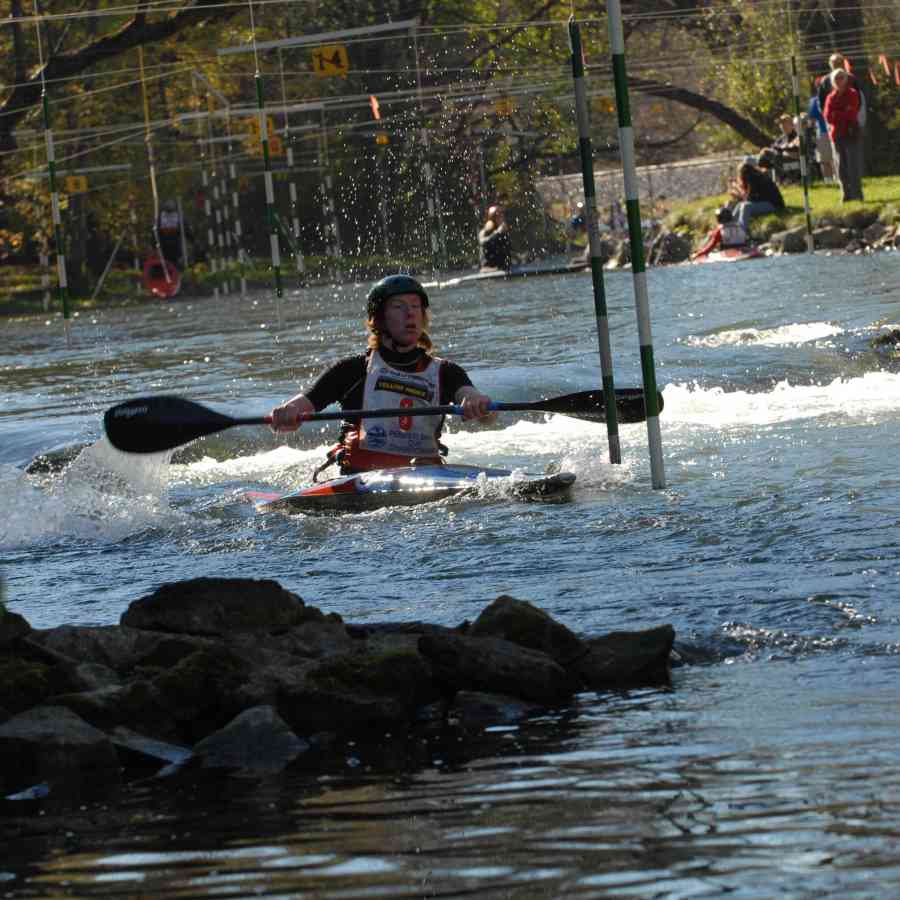 Spring Creek
Paddlers can launch their boats in Bellefonte's Spring Creek and paddle all the way to Bald Eagle State Park via Bald Eagle Creek, a total trip of about 3-4 hours.
The starting 2-mile run from Bellefonte to Milesburg on Spring Creek can be paddled year-round since it never freezes. It's fed by a spring, meaning good water levels even during drought. It features an Olympic training site with slalom gates hanging from wires stretched across a stretch of easy rapids.
Put in anywhere below the High Street Bridge (you can't paddle over the dam). Many people park at Krauss Park, just off of Lamb Street. Just below Lamb Street, along Water Street, Tussey Mountain Outfitters offers rentals if you don't have your own boat. Their shuttle service also charges just $10 for a float to Milesburg or $30 to Bullit Run.
Those with their own kayaks and canoes can also put in at the public boat launch under the Route 144 bridge in Milesburg behind the Milesburg Lions Club and skip Spring Creek altogether. From here, it's another several miles all the way to Bullit Run, a creek which feeds into the 1,730-acre FJ Sayers Lake and Bald Eagle State Park.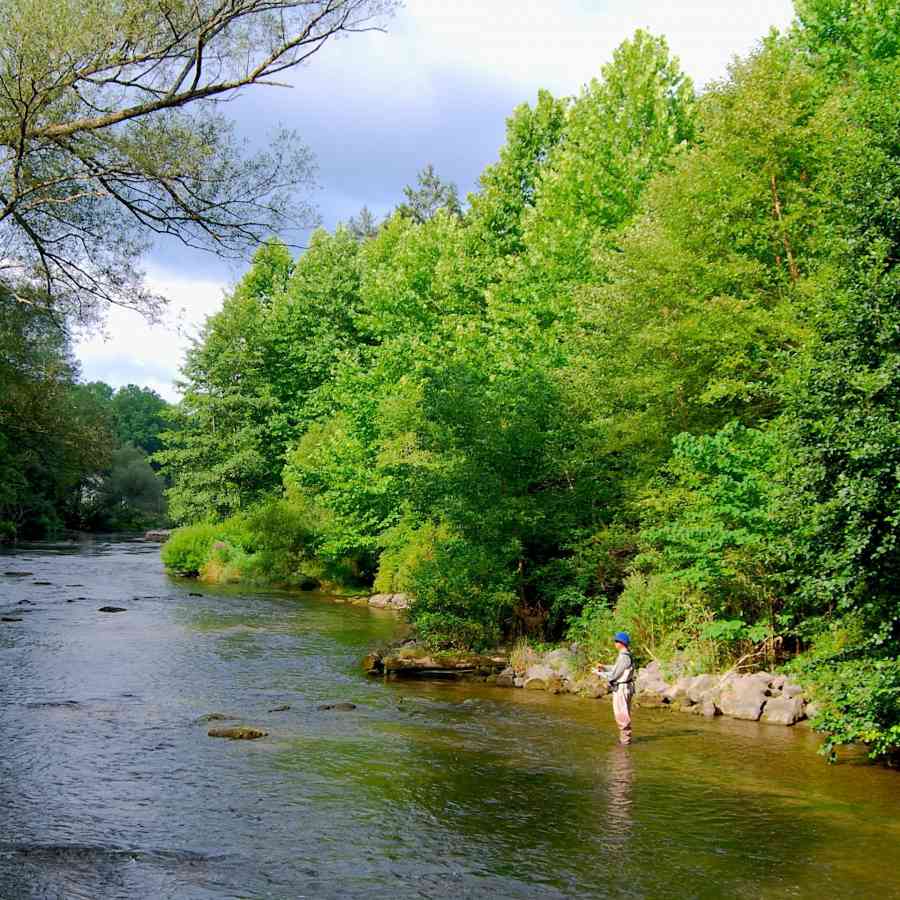 If that trip is too long, there are small launches along the way, such as the intersection of Curtin Road and Eagle Valley Road. You can also check out historic Curtin Village while you're there, featuring the preserved Eagle Iron Works and its workers' village.
Once at FJ Sayers Lake, explore the miles of shoreline, featuring excellent fishing and wildlife spotting. There are no boat power restrictions on the lake, so paddlers should keep an eye out for pontoons and fishing boats.
There are several public boat launches around FJ Sayers Lake:
Hunter Run West Launch, by the Russell P. Letterman Campground
Hunter Run East Launch, off East Launch Road
Bald Eagle Boat Launch in Howard
Lower Greens Run Boat Launch, off Route 150
Upper Greens Run Boat Launch, off Route 150
Bullit Run, off of Nursery and West Dowdy Hole roads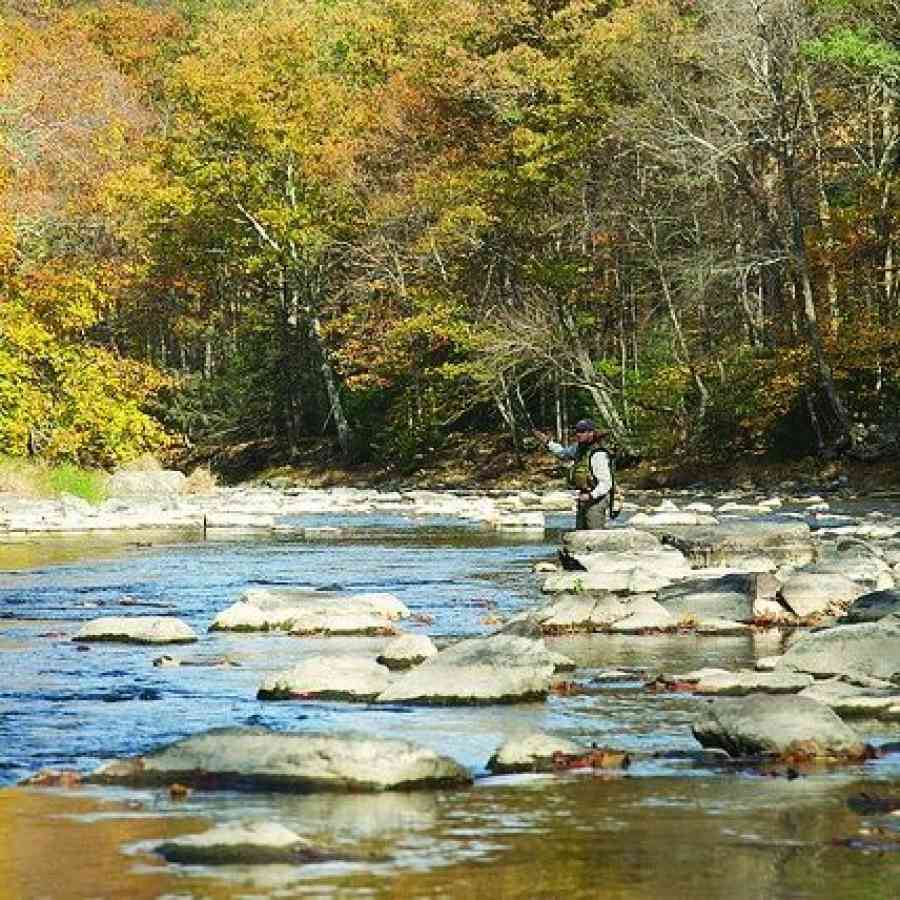 Penns Creek
Penns Creek is the longest limestone creek in Pennsylvania, and can accommodate kayakers and canoers when the water is high enough. However, it's also a very popular fishing creek, and paddlers should be courteous to those casting their lines. Some would say the first couple of weeks of fishing season each spring are a no-go.

Spring Mills, where Sinking Creek joins Penns Creek, is a popular place for paddlers to put in. In Coburn, Penns Creek joins with Pine Creek, and here the water gets more rapid as it enters a gap in the Seven Mountains, but veteran paddlers report that nothing will be above a class II.
Hop out just below Coburn at a horseshoe bend to check out the historic Coburn Tunnel, originally part of the Lewisburg, Centre and Spruce Creek Railroad that was in use until 1970.
Penns Creek flows for many miles all the way to Selinsgrove, where it joins with the Susquehanna River.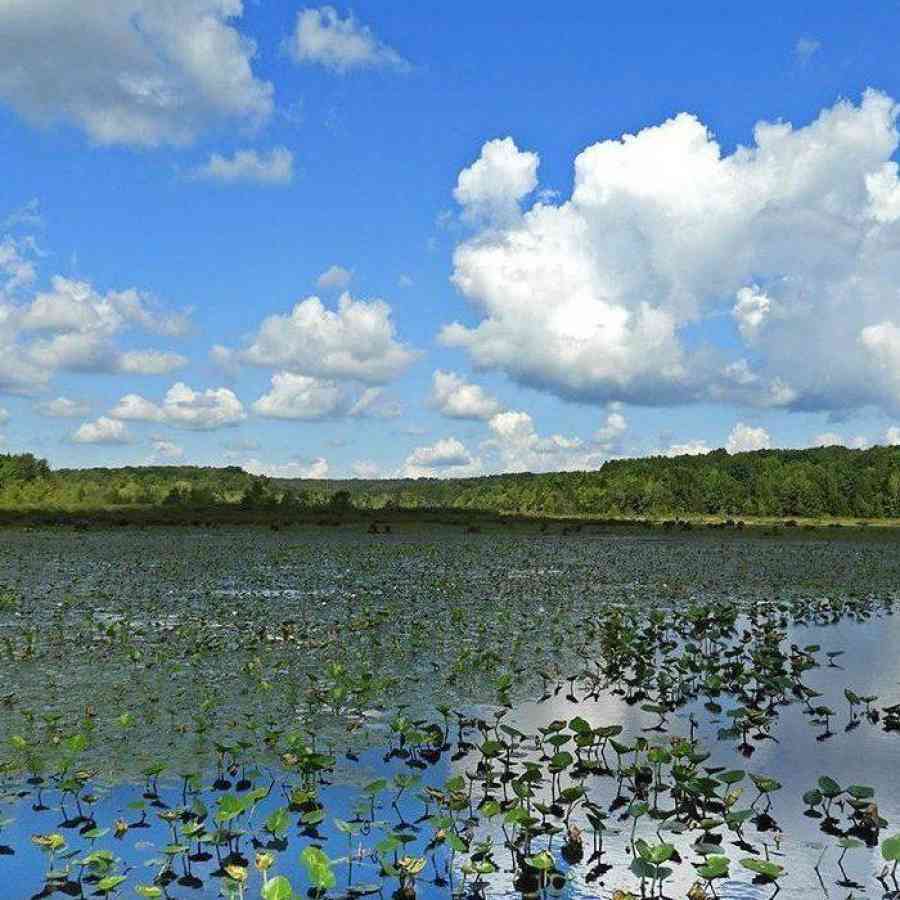 Black Moshannon
The dark-colored waters of Black Moshannon Lake are an ideal place for a calm paddle. The 250-acre lake gets its color from sphagnum moss and other bog vegetation.

Boats can be rented in the summer months, and there's four boat launches open year-round. Black Moshannon State Park is a great place to spend a day and is equipped with pavilions, picnic tables, bathrooms, and a campground.
For a harder, more rapid challenge, sections of Black Moshannon Creek will rise to a class III depending on water levels, according to American Whitewater. There are many places to put in, such as just downstream from the dam at Black Moshannon Lake, or farther north above Interstate 80 near the town of Moshannon at the intersection of Lucas Ridge and Gorton roads.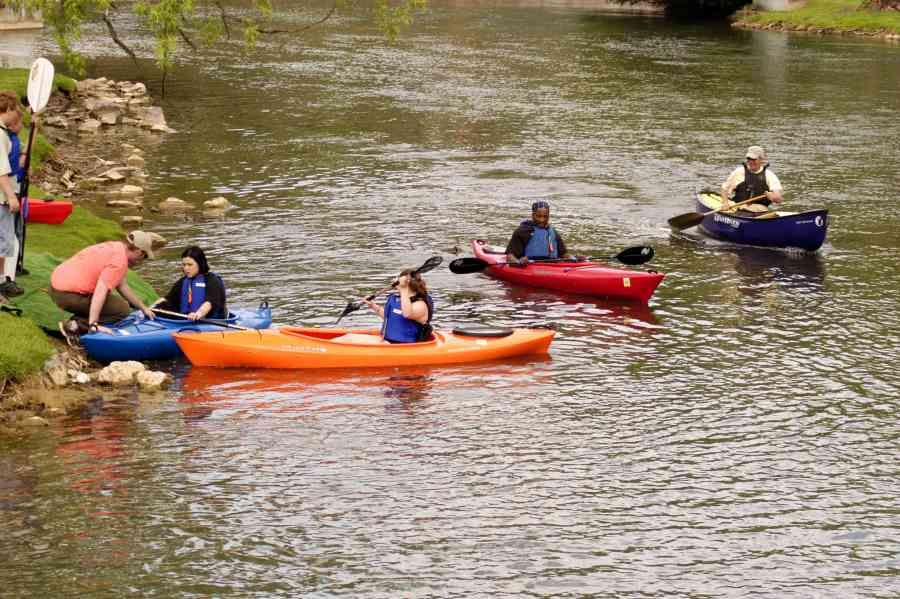 Safety
By law, paddlers in kayaks and canoes must have life jackets with them at all times. Those age 12 and younger must wear life jackets at all times. Between Nov. 1 and April 1, everyone must wear life jackets on the water.

Boats require a launch permit, which can be ordered online through the Pennsylvania Fish & Boat Commission, or one of the 19 authorized issuing agent locations in Centre County.