Happy Valley Pivot: Downtown State College
Supporting Downtown Businesses with online, personal shopping options
This April, as the long-reaching effects of COVID-19 became clear, local event organizers made the hard decision to cancel the summer's festivals, including Happy Valley's famous summer festivals The Festival of the Arts and 4th Fest.
The cancellations meant a dramatic change for Happy Valley's summer schedule—Arts Fest had never been cancelled in its 54-year history—and it also meant a loss in visitors to State College's downtown businesses.
Arts Fest alone typically brought more than 300,000 visitors into downtown favorites like Appalachian Outdoors, Family Clothesline and Growing Tree. Soon more cancellations meant even less people would be downtown as Blue-White was cancelled, Penn State graduation went virtual, and then the football season was declared spectator-free.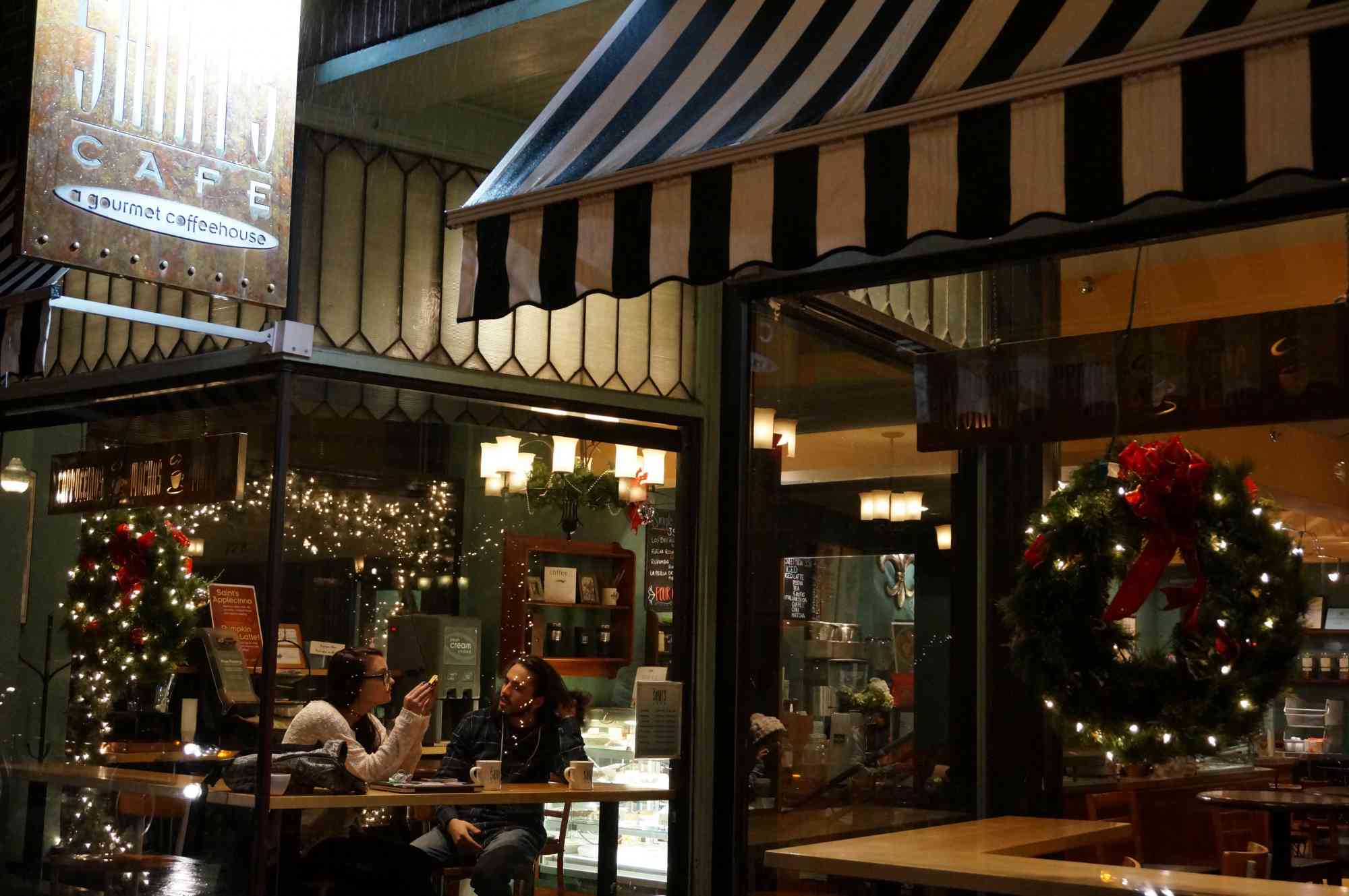 "This year has been a challenge to say the least," says Downtown State College Improvement District Marketing and Communications Director Lee Anne Jeffries. "We are a town that relies on visitors coming to Penn State for tournaments, concerts and sporting events."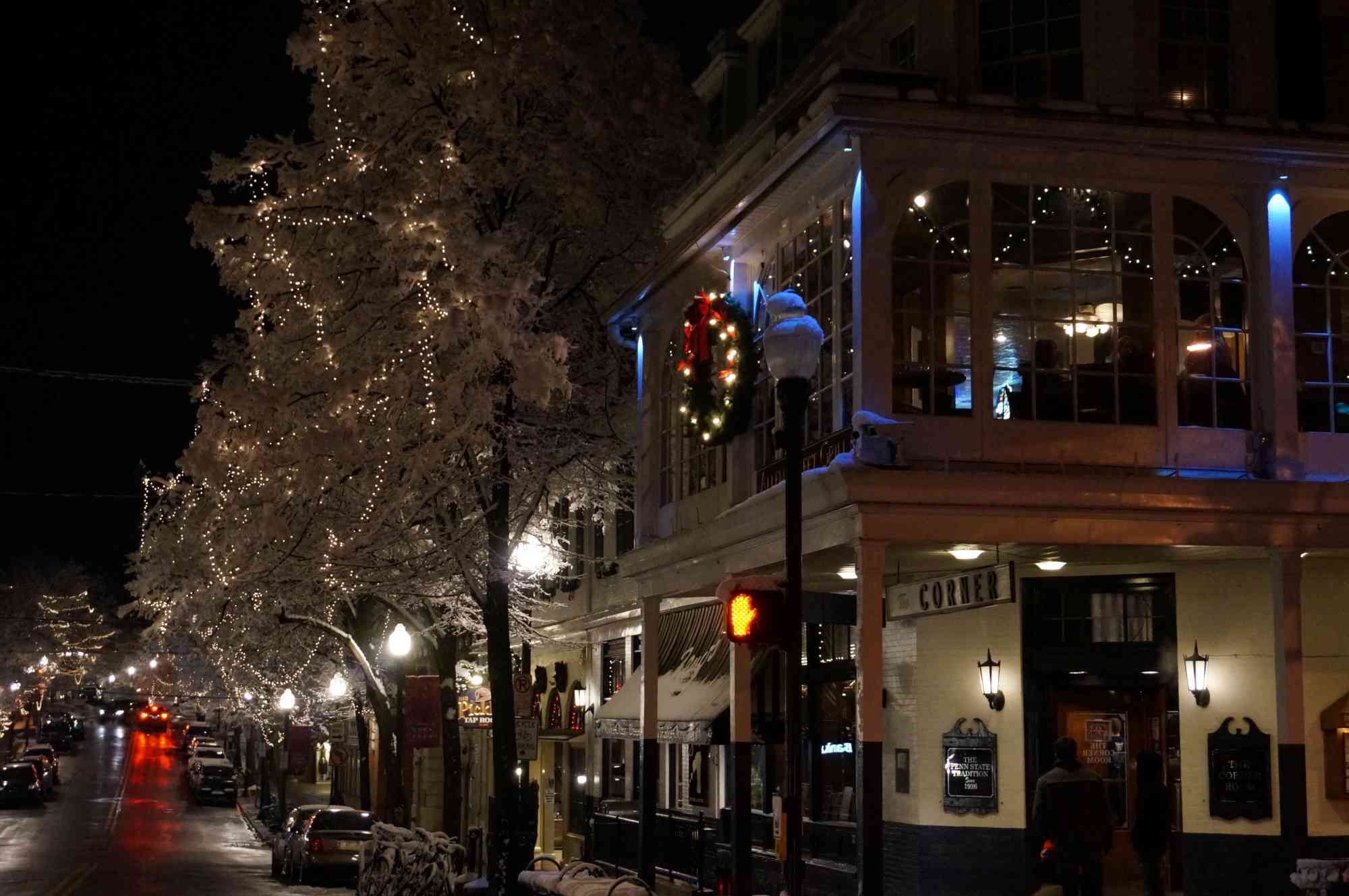 She says that without visitation dollars, downtown businesses need our support more than ever. "We are relying on the Happy Valley community to shop local, and on our Penn State fans to support us by shopping online."
Jeffries says that the local downtown businesses have really stepped up during the pandemic. "Several restaurants helped the community by giving away free meals for those in need. Retailers are going above and beyond to offer extra personal service to their customers, and many times the owners are fulfilling and delivering these orders themselves due to staffing issues," she says. "These services can only be provided by true family owned and operated businesses that care about their customers. These are a few of the reasons that we should all spend our dollars in our town to ensure we continue to foster the sense of community. I do believe our residents have realized the importance of shopping local this year and I hope they continue to do so even after our visitors return!"

Downtown State College's businesses are working hard to make it easy to shop with them. Here's how you can still enjoy your favorite shops, and help them weather this season.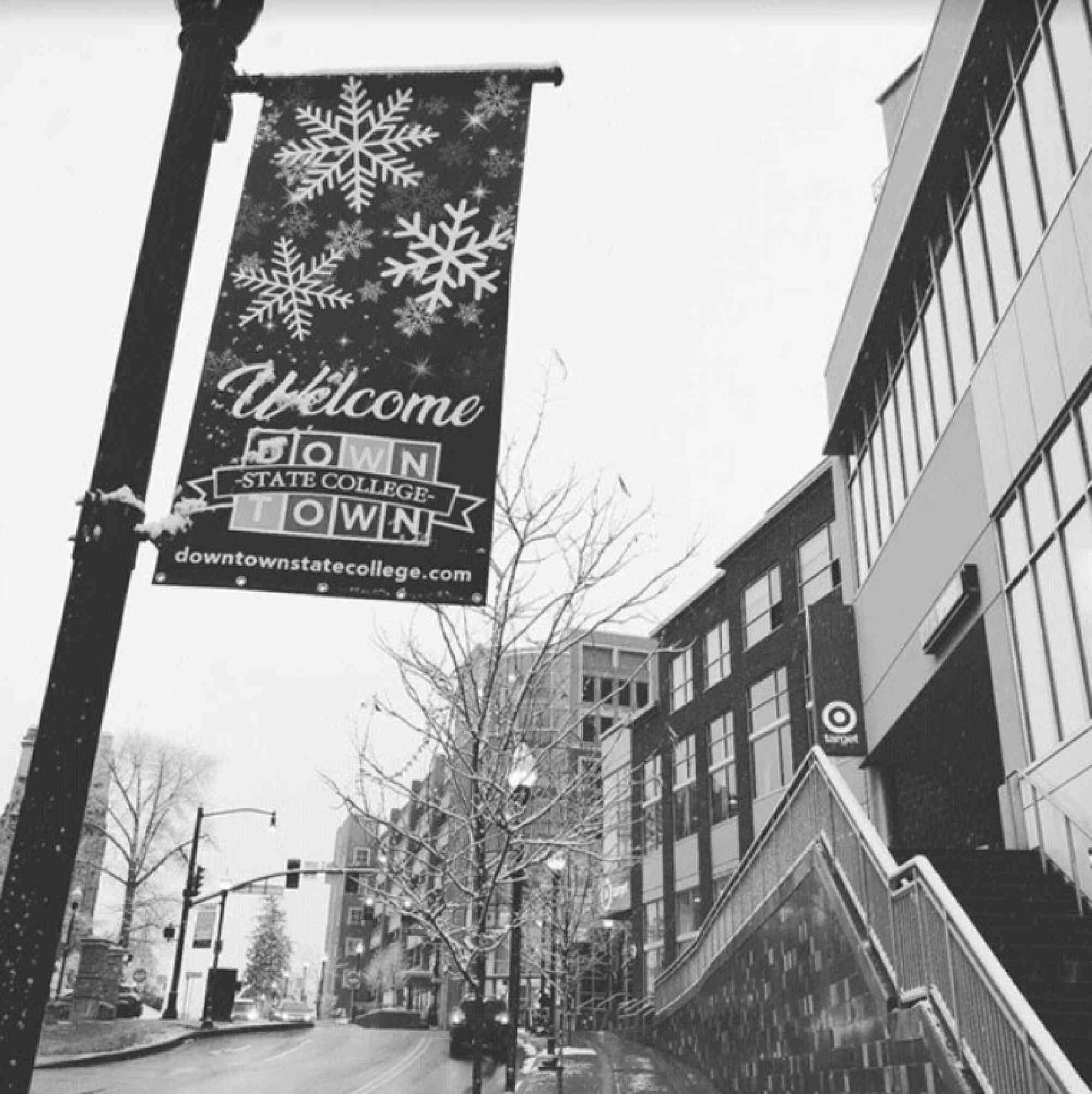 Support Downtown State College Safely
Shopping remotely: Downtown restaurants and retailers have increased their online presence. To quickly find out about your favorite businesses, follow Downtown State College on Facebook. "If it's happening downtown, we will be posting information on specials on that page," Jeffries says. "Another great resource is our website, where you can click on a quick link to go directly to their gift card order page!"

Shopping locally: All downtown businesses are committed to creating a safe shopping experience by requiring masks, limiting their capacity to abide by the governor's orders, and sanitizing throughout the day.
They have also created alternatives for shopping, even if you are not comfortable going into their stores. Many retailers are offering curbside pick-up, personal shopping and/or senior hours, as well as local deliveries. You can find out which businesses offer delivery or curbside pickup on Downtown State College's website.
Whether you are shopping in person or online, you can support local businesses with the purchase of the Downtown State College gift card. It's available at over 100 downtown businesses and can be purchased in the Downtown State College Improvement District office, online or by phone.
"Dozens of our downtown businesses have been around for 40 years or more!" says Jeffries. "Spend your dollars in your town, it will help to keep them in business for years to come!"
Downtown State College Improvement District | 27 South Fraser Street, State College, PA 16801 | (814) 238-7004