Happy Valley's New Residents Welcomed With Free Creamery Ice Cream And Experiences Galore!
New Mover Welcome Pack offers fun and treats with no strings attached!
Starting in July, people moving into Centre County will be welcomed to the area Happy Valley-style compliments of Penn State Health Medical Group. They'll be receiving a New Mover Welcome Kit, which features a white board-style magnet To Do List and a gift card for two free cones at Penn State Berkey Creamery. Not only that, but each recipient has a chance to win a grand prize Adventure Pack filled with experiences, tastes and activities that promise to be the start of a great Happy Valley experience.
"We developed this Welcome Kit as a no-strings-attached gift to new residents in our area," said Michelle Damiano, MissChief of Impressions WHQ, the Agency of Record for Penn State Health in the Centre Region. "Relocating can be stressful and Penn State Health knows that your health is impacted by many factors. We wanted to create something to help new residents feel at home after their move and introduce them to the fun and unique things that are part of this region."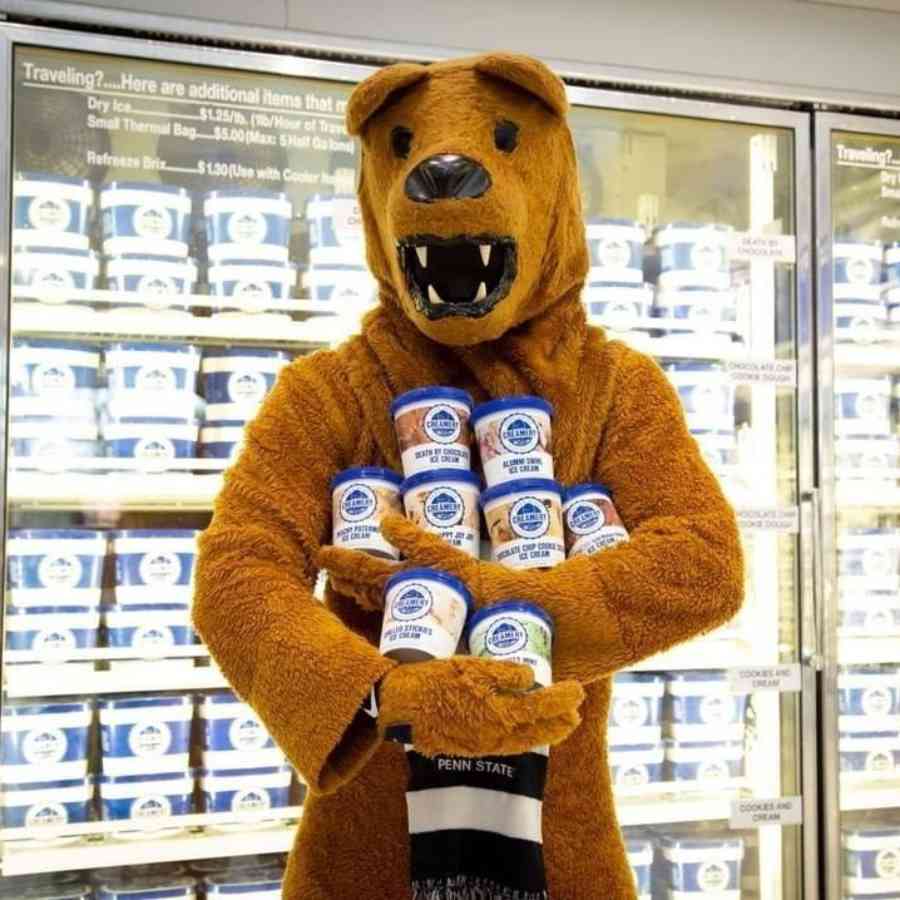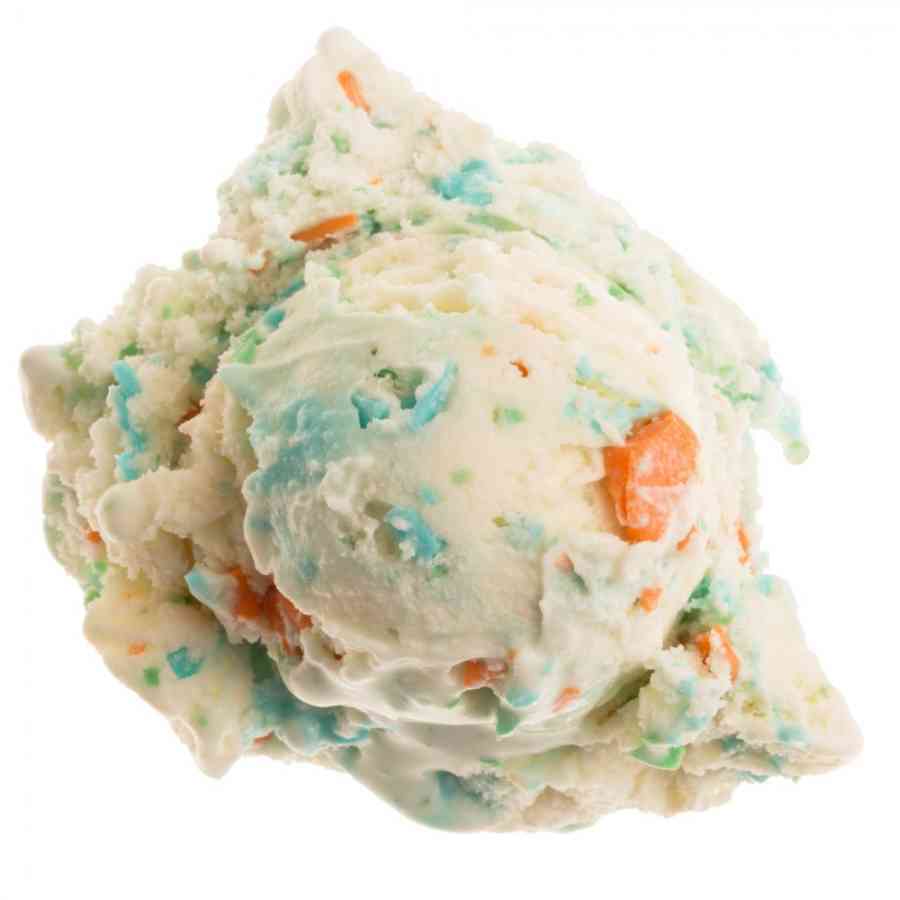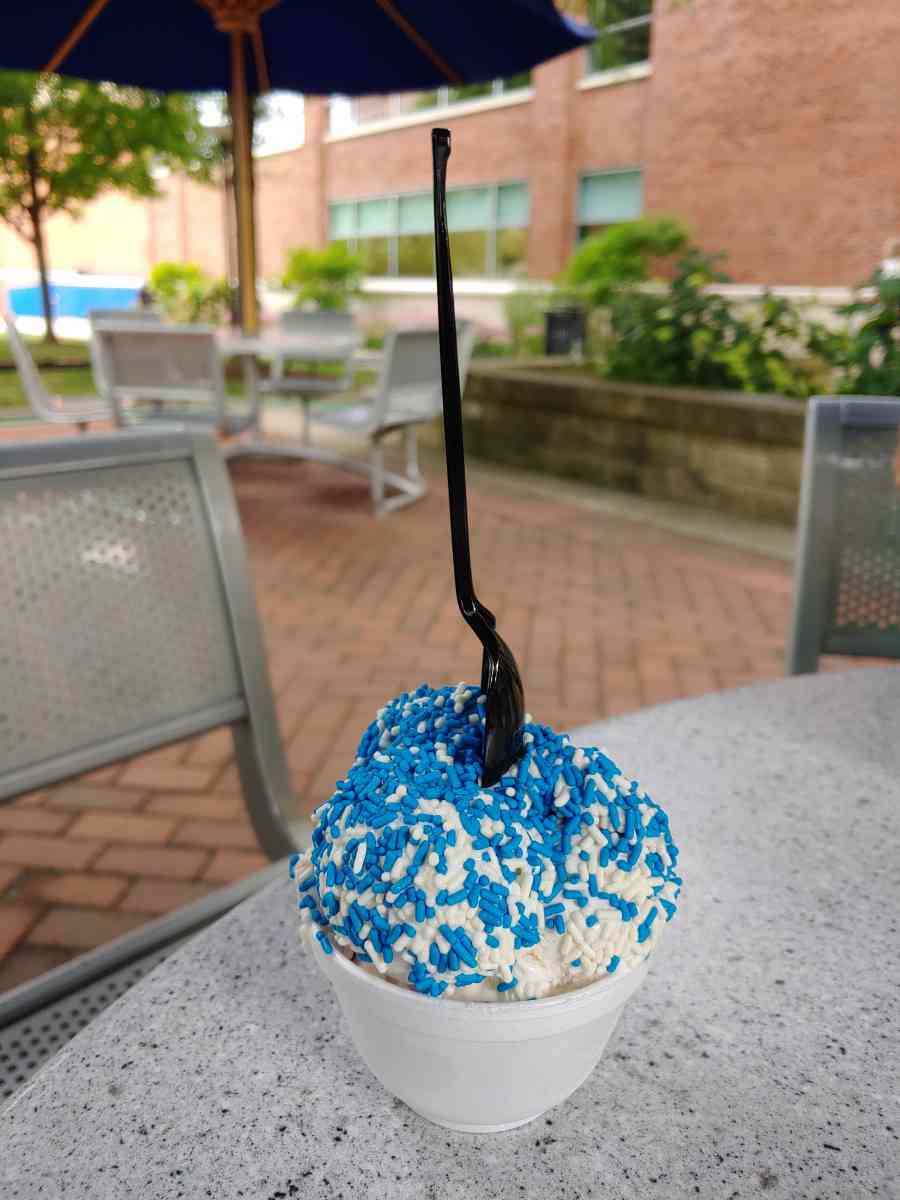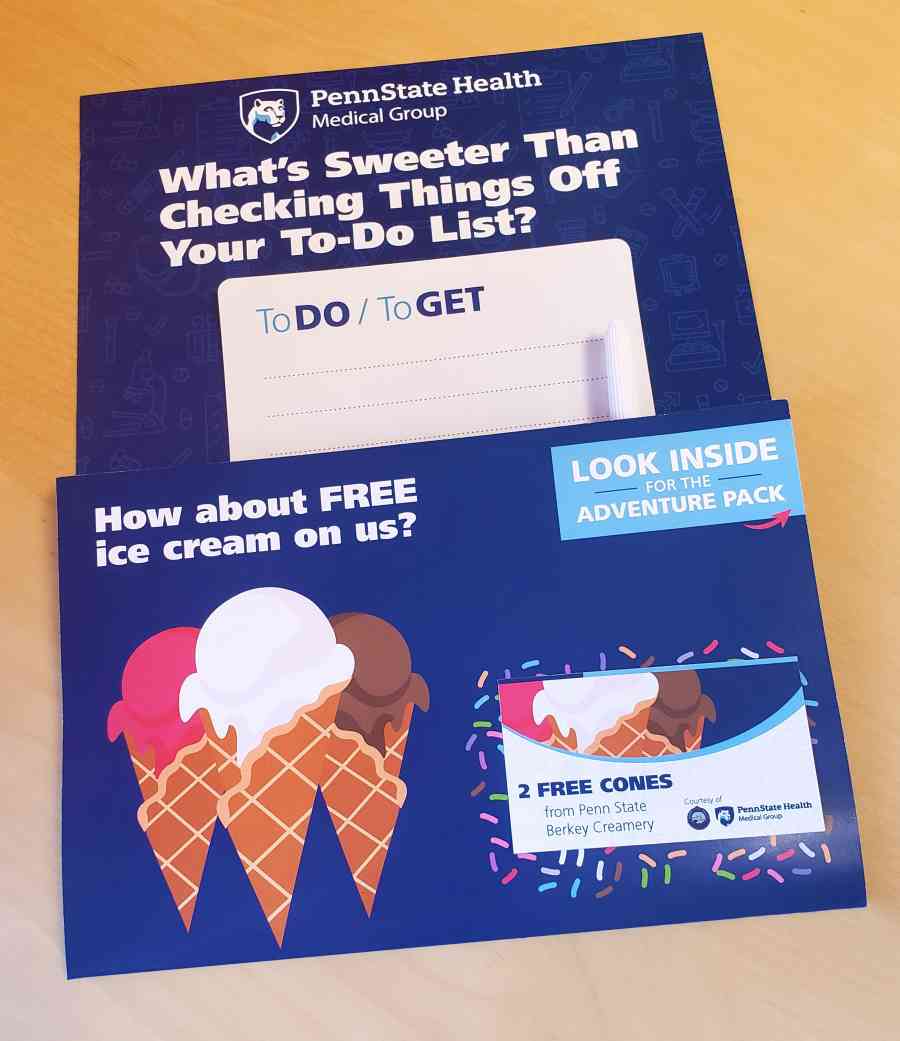 Every month, winners will get to travel all across the region as they enjoy their gifts. The Adventure Pack takes them from downtown State College, to area farmers markets, to Way Fruit Farm in Port Matilda, and even out to Bellefonte and Boalsburg to claim their gifts… while at the same time getting to know the area. "Penn State Health believes that a happy, healthy life is based on many factors — it's about connections and relationships and being active as well as traditional health care. Exploring all the fun things to do in Centre County is a great way to do that," Damiano said.
She is looking forward to the New Mover Adventure Pack program as a first step to welcoming new residents to the area. "You can be at home here, in a place that's visually stunning, with lots of amazing things going on, and benefit from research-driven medical care close to home. Penn State Health doctors are part of Penn State Health Milton S. Hershey Medical Center and the Penn State College of Medicine. The doctors who are training the next generation of physicians — the ones who will be at top healthcare facilities around the country — those doctors are right here, providing world-class care to Centre County residents."
"It's a great place to live and feel connected," she said. "Penn State Health is excited to welcome people home to Happy Valley."