"I wish I could bottle this energy and excitement" Leadership Centre County's Zach Barton on servant leadership, coming back to Happy Valley, and the perfect football weekend
Zach Barton has spent his entire career as a servant leader, mentoring the next generation. After graduating from Penn State, he became a case manager for Big Brothers Big Sisters of Northern New Jersey for three years, then joined the Centre County Youth Service Bureau. During six years at the YSB, he was the program director of Big Brothers Big Sisters of Centre, Mifflin, and Juniata Counties and then the organization's development director. In 2020, he became executive director of Leadership Centre County, guiding the organization through the pandemic while keeping true to their mission of educating participants about the needs, available services and opportunities, and issues in our community.
He talked with Happy Valley Adventure Bureau about what brought him back to Happy Valley, why Leadership Centre County is such a vital part of the community and his insider picks for the best places to celebrate a Penn State win. Read on!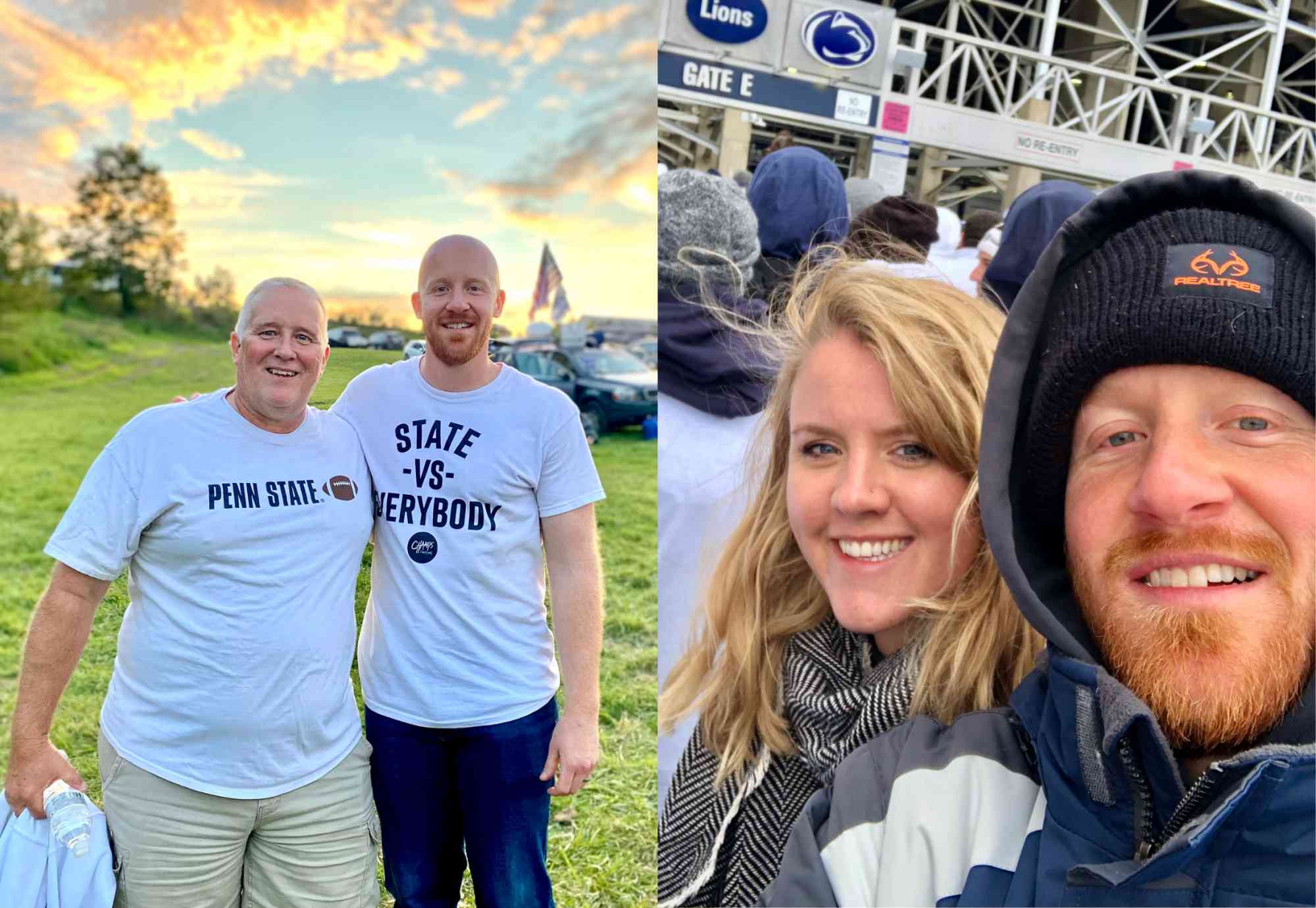 HVAB: What's your Happy Valley story?
ZB: I was born and raised in DuBois, PA and I have lived in Central PA for the majority of my life. Penn State was my top and only college choice, and I spent four years at the University Park campus from 2007 to 2011. Following graduation, my then girlfriend (now wife) Maria and I moved to New York City where we spent three years living and working. In 2014, we moved back to Central PA — buying a home outside of Bellefonte. After a few years of "city living," the fresh air, space, and rolling hills were exactly what we wanted.
HVAB: Can you tell me about your involvement with Leadership Centre County and why it's such a vital part of Happy Valley?
ZB: My entire professional career has been spent within nonprofit organizations, in roles spanning direct service, fundraising and events, program management, and everything in-between. I rely on all of those experiences in my current role as the Executive Director of Leadership Centre County.
Each year, we accept roughly 50 new class members into our 10-month Community Leadership Program. Essentially a "Centre County 101" course, educating participants about the strengths, opportunities, needs, available services, and current socio-economic issues in our community. Programming also includes personal and professional development skills, the importance of volunteering, and networking opportunities. When this year's class graduates on June 1, 2022, they will join a network of 1,000+ program alumni—well informed, networked, and qualified to lead—going on to serve Happy Valley and beyond.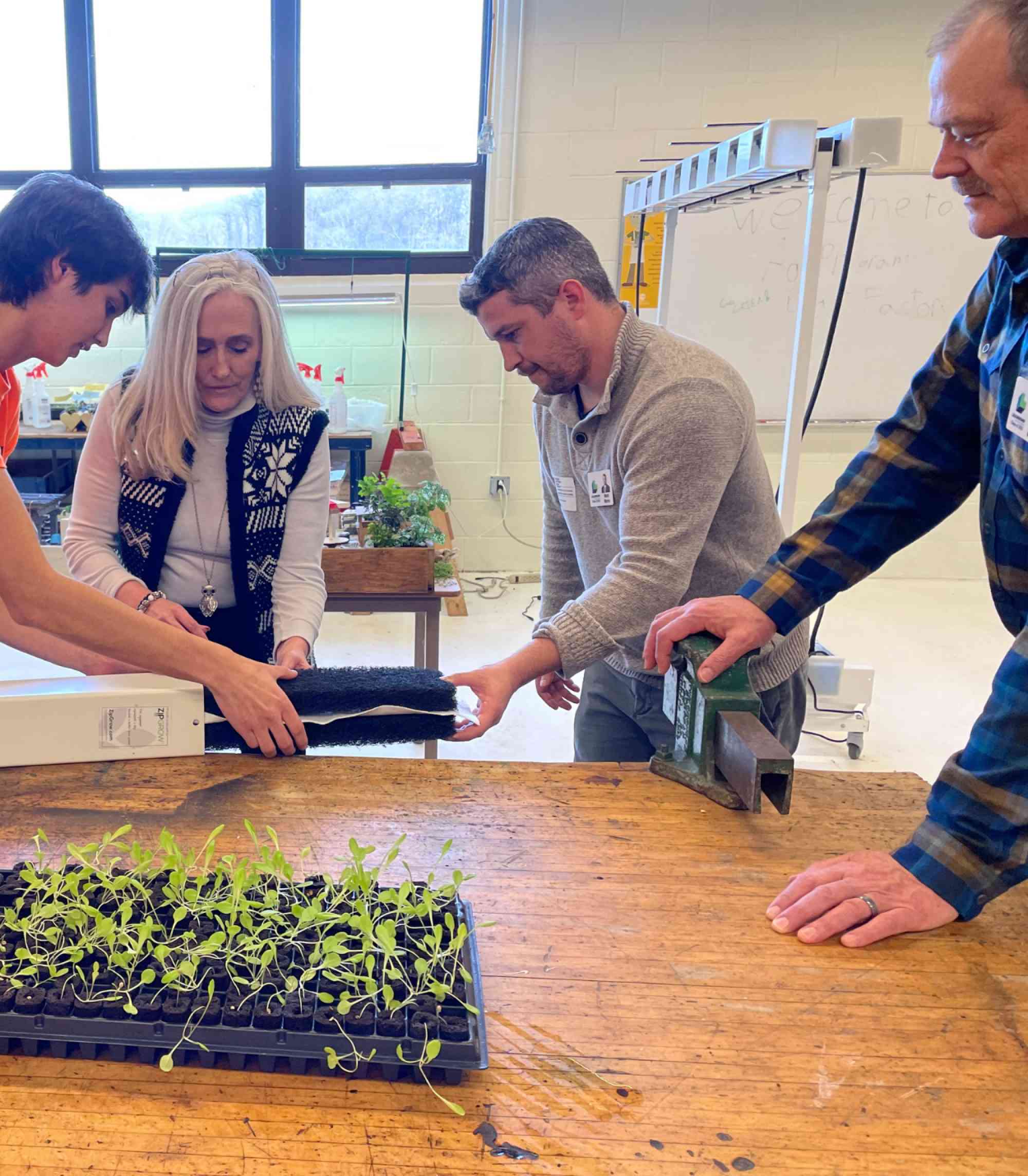 HVAB: In your opinion, what makes Happy Valley so unique?
ZB: Happy Valley is unique because all of the great things about small, rural towns are blended with all of the benefits from a major university. I appreciate and spend my fair share of time taking advantage of all things Penn State, but what I appreciate just as much are the people and the pride that we have for our towns surrounding the university.
I encourage everyone to explore the communities throughout our county. Walk the streets of Bellefonte, Boalsburg, Philipsburg, etc. Visit locally owned businesses, buy food grown and raised in Centre County, and support our local nonprofit organizations. If you are not already, become involved in your community by serving and volunteering in any capacity that you can.
HVAB: What's one off-the-beaten path thing that you love about Happy Valley?
ZB: There are a lot of cool civic clubs and social organizations that I think fly under the radar. When I moved back to Happy Valley, I found the State College Young Professionals, which is a great group for people in their 20s to 40s. The Rotary Club of State College/Downtown is another club that has introduced me to many amazing people and things in our community. I believe that more people should check out groups like these for both professional and personal benefits.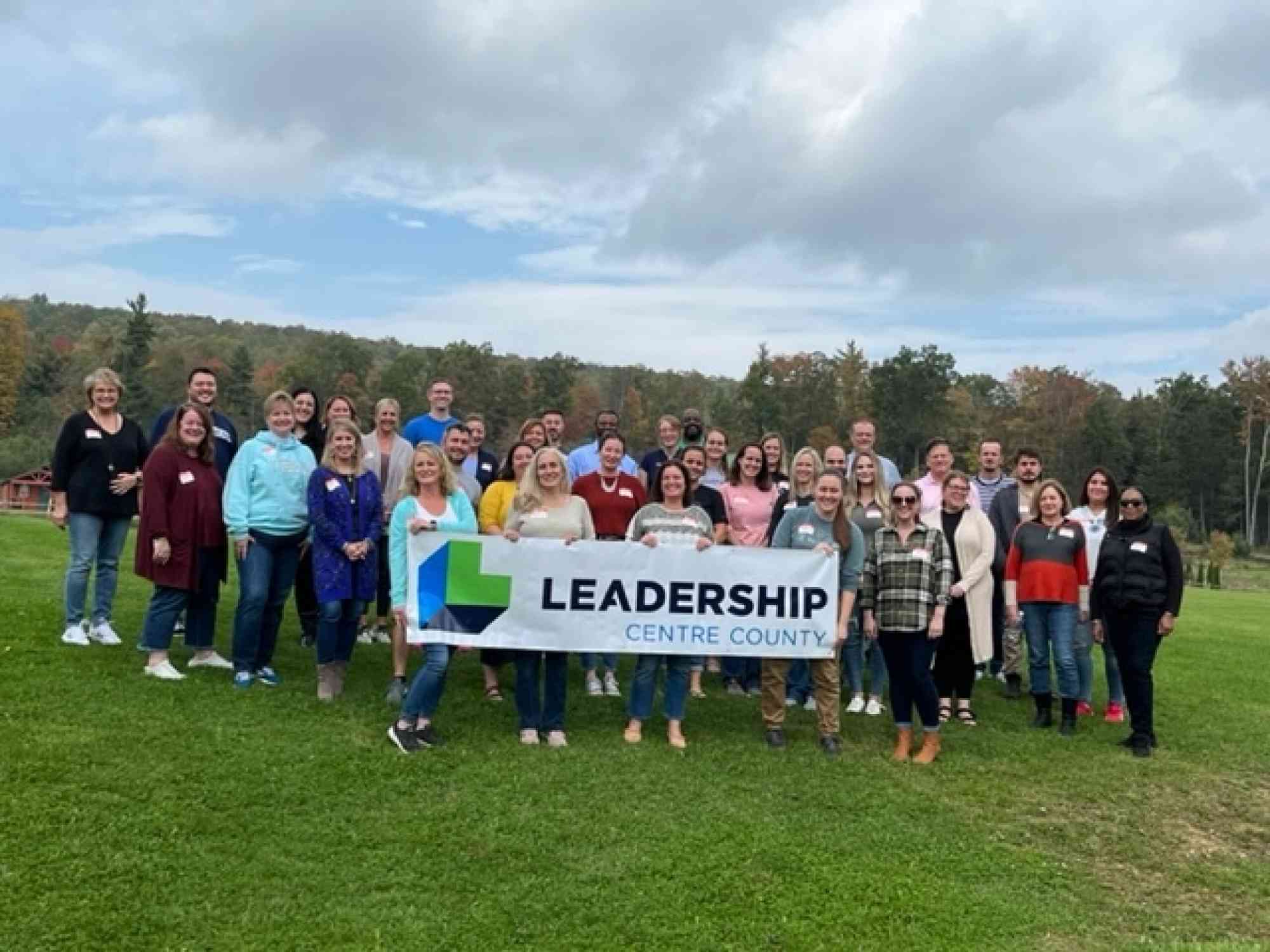 HVAB: What's something every visitor should see (or eat, or experience) while they are here?
ZB: I have been reading along with your Q&A series, and I have not been surprised to see numerous people mentioning the parks, trails, forests, and nature – which I will quickly echo as this is something that led me back here.
Something that I haven't yet seen as a recommendation in this series is coming to our area to experience a Penn State football weekend, and not just for the game. Visit Downtown State College and campus during home football weekends… that energy and excitement is something that I wish I could bottle up and save for the rest of the year.
Grab a coffee from Good Day Café, take a stroll on campus while making sure to stop by the Penn State Arboretum on a brisk fall afternoon, enjoy the atmosphere in the tailgate lots, and spend a day in the greatest college football environment on the planet.
End your weekend celebrating a Penn State win at a local restaurant or bar (some of my personal favorites; Axemann Brewery, Hublersburg Inn, Four Ways Pub, Tadashi, Faccia Luna, and Elk Creek Cafe).
That is quintessential Happy Valley for me!