Josiah Viera to be honored on Spikes' August 20 jerseys
On what would have been his 19th birthday, all of us at the State College Spikes are honored to announce that on Sunday, August 20, our friend and teammate Josiah Viera will be featured on jerseys that will be worn by the entire team, which will go up for bids in a Jersey-off-the-Back Auction presented by PSECU to benefit Children's Miracle Network, specifically the work done by CMN at Gesinger Janet Weis Children's Hospital in Danville, which provided Josiah with outstanding care throughout his lifelong battle with progeria, a rapid aging condition.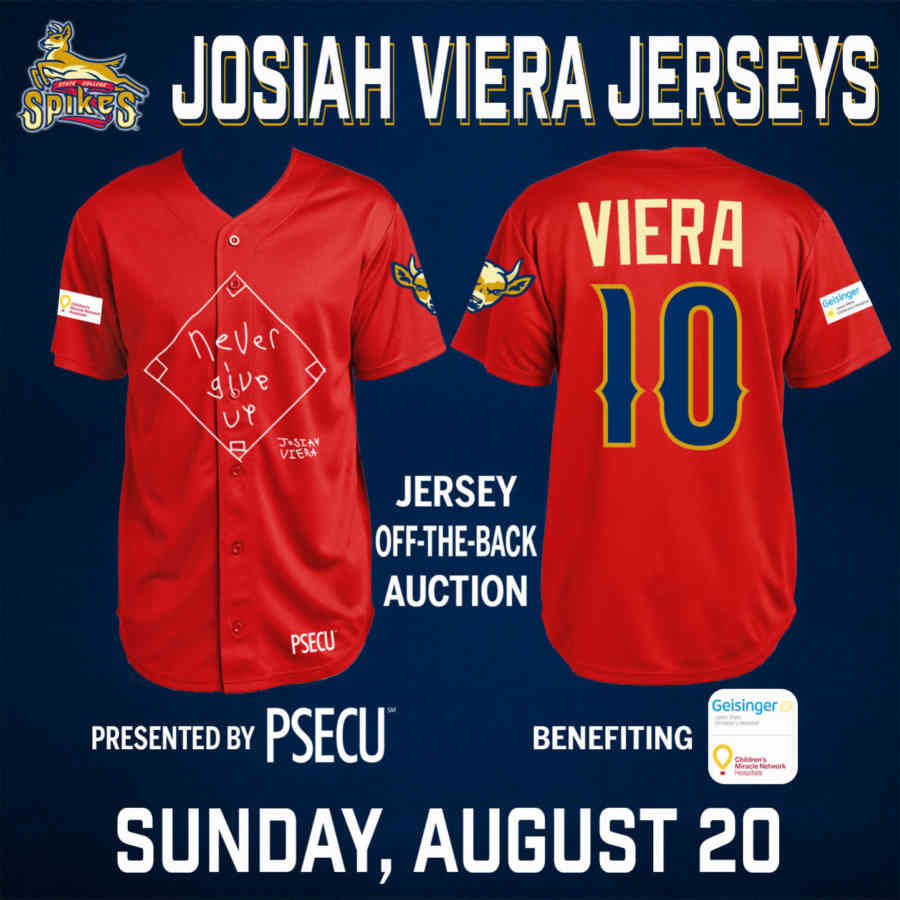 In a first for the Spikes, Josiah's number 10, which was retired on Opening Night 2019 after his passing on Christmas Eve 2018, will be featured on the back of every single Spikes jersey during the August 20 game, and the front of each jersey will be adorned by a logo drawn by Josiah himself spotlighting his life's credo, "Never Give Up."
Bidding for the jersey will take place on the LiveSource app, available at http://www.livesourceapp.com, and any auction winner present at the ballpark that night will have the chance to get their jersey from the Spike that wore it immediately after the game.
The August 20 festivities will celebrate the life and legacy of one of the most inspirational individuals the baseball world has ever known, as Josiah's perseverance and enduring spirit remain with Spikes fans to this day. While serving as honorary bench coach, Josiah helped propel the club to three Pinckney Division titles and New York-Penn League championships in 2014 and 2016.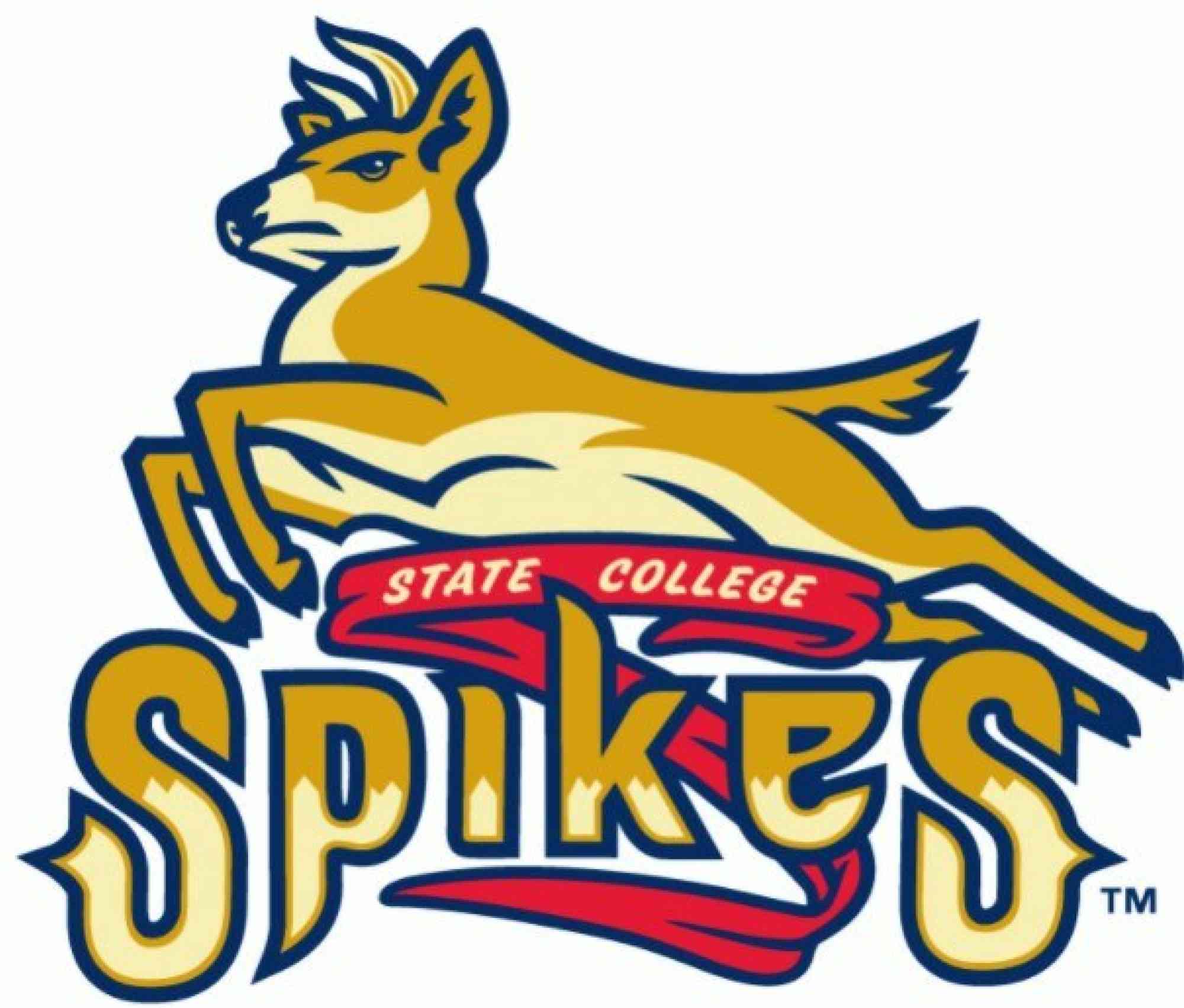 Josiah was also the recipient the 2014 Harry Mitauer Good Guy Award, presented by the St. Louis Baseball Writers Association of America chapter, and received a special commendation recognizing his impact at all levels of the game from Minor League Baseball President Pat O'Conner at the 2015 Baseball Winter Meetings.

The Josiah Viera jerseys will be part of a big 2023 Spikes home schedule, which begins with Opening Nightpresented by PSECU on Friday, June 2 at Medlar Field at Lubrano Park, when the Spikes take on the Williamsport Crosscutters with first pitch scheduled to fly at 6:35 p.m.
Tickets for Opening Night, Josiah's jersey night on August 20, and all 40 games on the Spikes' 2023 home schedule are now available by visiting StateCollegeSpikes.com.
More ticket packages, including Flex Books and an array of group and hospitality options for the 2022 season, are currently on sale by calling the Spikes at (814) 272-1711. Additional information on all club ticketing options, as well as team news and schedule info, can be viewed at StateCollegeSpikes.com.