Lyndsey Greenland: 'Rolling' into an award-winning hospitality career
Lyndsey Greenland, General Manager of Rolling Rails Lodge, is the recipient of the 2022 Happy Valley Hospitality Excellence in Lodging Leadership award.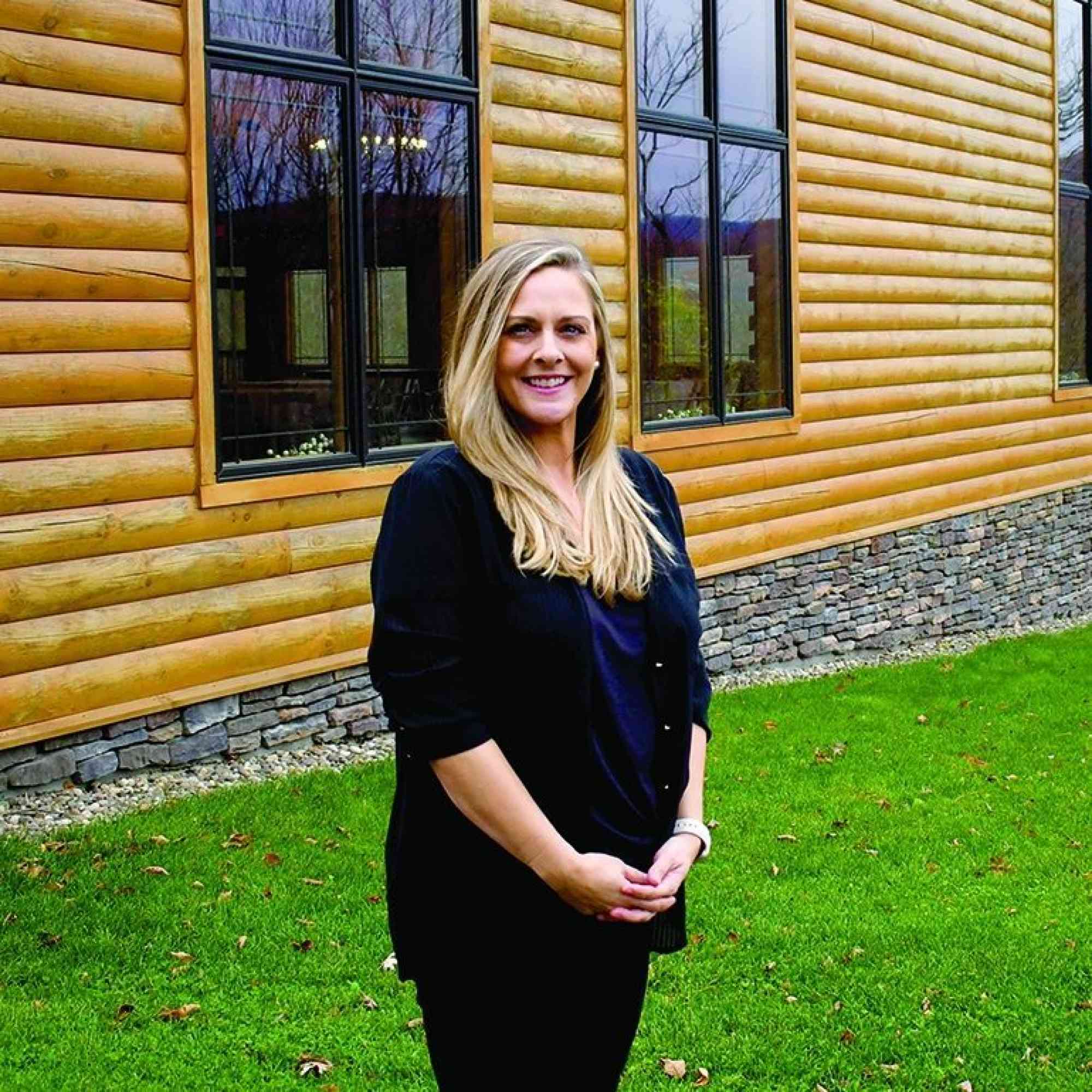 Penn State University alumna Lyndsey Greenland did not begin her career journey in hospitality. In fact, she earned her undergraduate degree in Human Development and Family Studies, with plans to become a counselor. While at Penn State, she worked at Mount Nittany Medical Center in the emergency department/outpatient services as a registration associate.
For 13 years, she interacted with an endless number of patients, and made the best of friends with her coworkers. At the time, she and many of her friends were getting married. She discovered that she enjoyed the process of planning her own wedding and the experience overall. Soon enough, she realized that she still wanted to work with others, but in a different setting other than healthcare. What better option than to open her own wedding and event venue, Rolling Rails Lodge?
Opened in 2016, the 5,400-square-foot building sits on 180 acres nestled within beautiful Skytop Mountain in Port Matilda, PA. Rolling Rails also offers additional guest lodging on site at the nearby Delaney House.
Greenland knows that as an event venue owner, her role is not about what she likes or wants. It is about the client's wants and needs. Her piece of advice to those in a similar field is to identify the ideal clientele and know how to serve them. Be willing to adapt quickly because things constantly change in the industry.
"The most important thing to note is to always be kind and be yourself," she said, adding, "Get to know others in the industry and continually work together to help your clients. Never stop learning, see your failures as an opportunity to grow."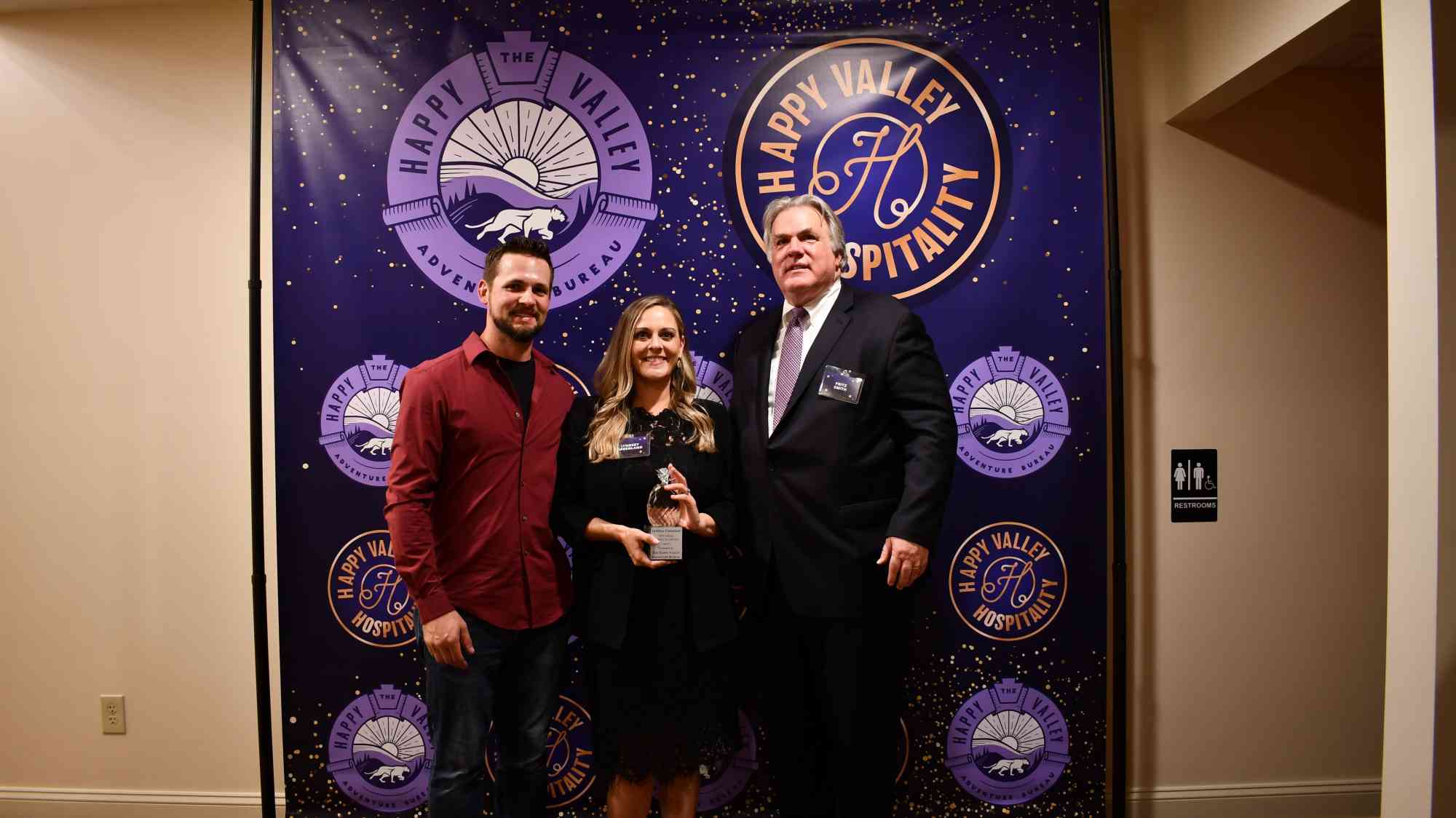 There is a little sign on her office desk that Greenland reads every morning that provides great advice: "Start each day with a grateful heart."
She said this helps to keep her spirits positive and reminds her to be grateful for the life she has built.

To that end, Greenland's parents and in-laws are a source of inspiration. She learned from them in running her own venture.
"The women in my family are the most caring and compassionate, and the men are the most hardworking," she said.
Her father and father-in-law both operate small businesses, making sacrifices for their families and doing it with kindness and compassion for their clients. Greenland's husband not only designed and built Rolling Rails Lodge; he inspires her with big dreams about their journey running the business.
"Lots of blood, sweat and tears went into the making of the Rolling Rails Lodge, but we did it ourselves and we are very proud of that," she said.
For Greenland, that meant stepping outside of her comfort zone when she switched careers.
"I had to really dig deep and get to know myself, my strengths and my weaknesses," she said.
It also meant persevering through some challenging times.

Her business had only been in operation for three years when the pandemic shut down the hospitality industry. It was financially difficult to keep the new operation afloat. She also had to worry about the couples who were holding weddings at the lodge.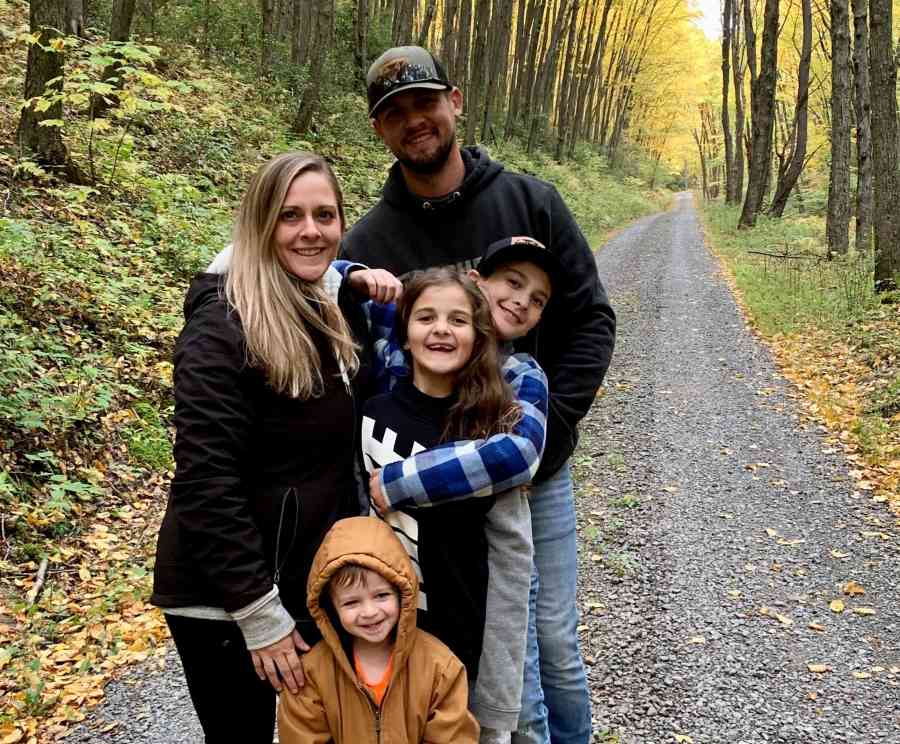 "With all the uncertainty going on in the world, I had to focus on keeping my clients' minds at ease," she said.

She said it was difficult to handle the wedding postponements and cancellations.
"As a business owner, I felt helpless seeing heartbroken couples who I couldn't give answers to regarding what the future looked like," Greenland said. "I had to remain calm, reassure couples that I would do whatever I possibly could for them, and try to keep everyone safe."
Greenland said the one thing she will not forget is how understanding and incredible her clients were during the pandemic, even though the situation was so tough on them.
After successfully navigating that hurdle, Greenland still has one more balancing act as business owner – being a mother of three.
She incorporates her children into her business by allowing them to tag along with event setup each week.
"They bring their toys to work, and the venue is like a big playground to them," she said.
Regardless of what hat she is wearing – business owner, daughter, wife, mother – Greenland truly believes that every interaction she has is an opportunity to make a positive impact, no matter how big or small it may be.
"I just hope I am always able to do that," she said.