Take in the sights and flavors of Happy Valley at these top spots with outdoor dining options.
When the sun is shining, there's no better place to be than Happy Valley. And if you want to grab a bite or drink and maintain that sunshine status, outdoor dining options abound. From craft cocktails to fine dining, there's a patio in Happy Valley just waiting for you.
Consistently voted "Best Outdoor Dining," the American Ale House's patio under the tall oaks is the perfect spot to try out the wide-ranging menu. Just a mile past Toftrees, one of State College's best restaurants is located past the farm where most of its ingredients are grown and raised. RE Farm Café offers multi-course meals as well as Thursday picnic nights for something a little more casual but still just as delicious.
Also in Toftrees: At Grace at the Carnegie Inn, fine dining dishes with local flavors taste even better on the patio overlooking the kitchen garden and the Toftrees golf course, and The Field Burger & Tap's locally sourced pub fare is best washed down with a PA beer on the deck.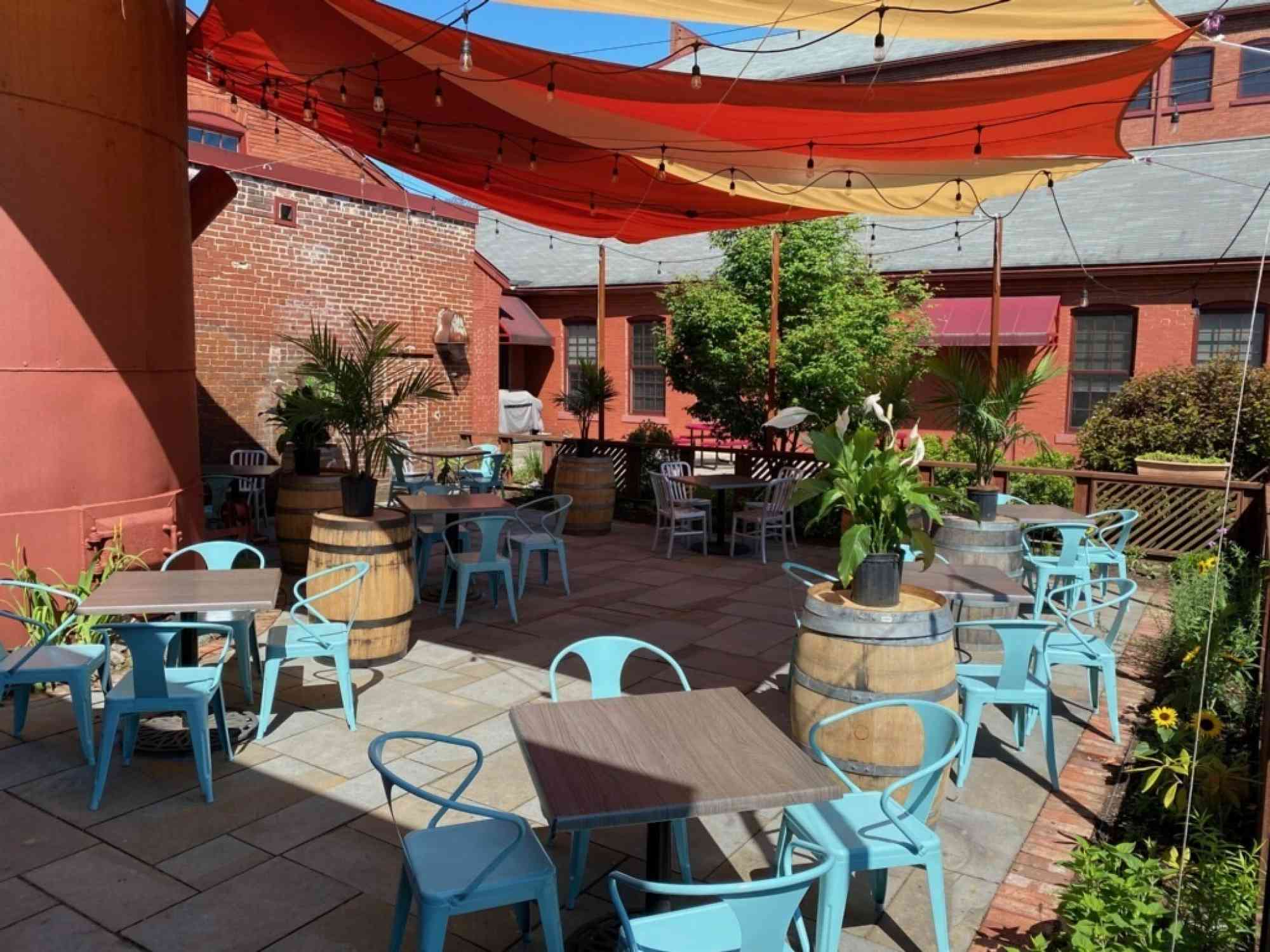 Inside a gorgeously renovated hall with outdoor tables spotting the lawn, Pine Grove Hall features a locally sourced menu, killer drink list and live music schedule to rival any big city club. At a different time of day, The Naked Egg is a local hot spot for breakfast and brunch with a small patio for outdoor dining.
Enjoy great cocktails and a menu with Southern flair at Gigi's Southern Table's recently revamped patio and extended lawn. Champs Sports Grill's deck is a great spot to enjoy their can't-miss menu and large craft beer selection. Townie favorite Otto's Pub & Brewery boasts outdoor tables perfect for local brews and bites any night of the week.
Always an alumni favorite, The Tavern, which has been part of the State College landscape since 1890, has recently undergone a facelift with a new second story outdoor fireside lounge and updated menu. Mad Mex, a student favorite that's popular with locals as well, features a large sunny patio where margaritas and tacos seem to just taste better.
Also in downtown State College: Feel like a student again at the sidewalk-adjacent patio at Cafe 210 West or grab some truly delicious 'za at HiWay Pizza Pub.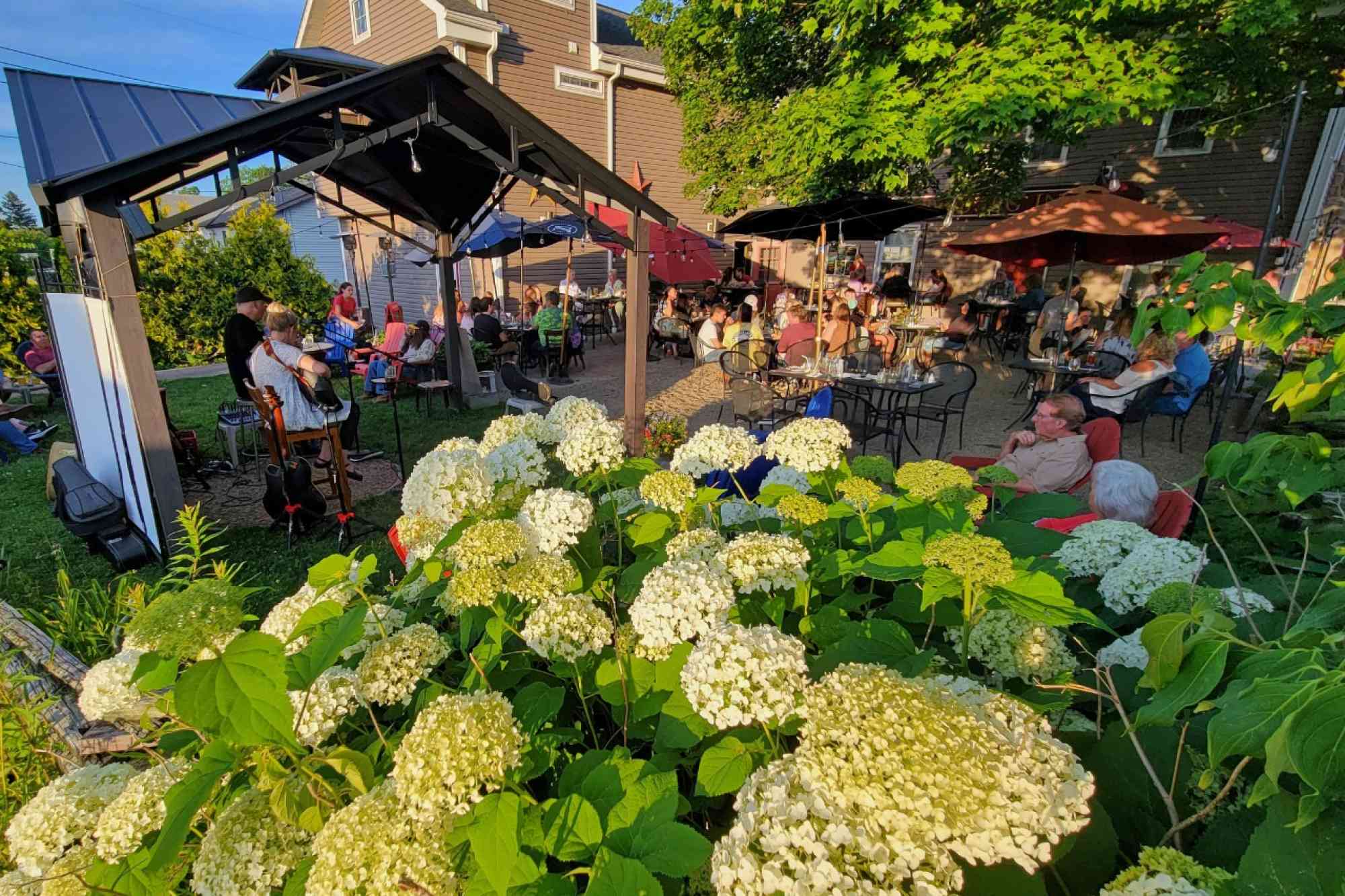 In downtown historic Boalsburg, the charming Duffy's Tavern offers award-winning wings and a dog friendly patio where locals and tourists alike enjoy the atmosphere and fare. Less than five miles down the road, 814 Cider Works at J.L. Farm & Cidery boasts a variety of ciders made from apples grown right outside the taproom's door, and a rotating cast of food trucks and music make for a fun night out.
Also in Boalsburg: The View Restaurant and Bar at Mountain View Country Club has a patio featuring mountain and golf course views, Kelly's Steak & Seafood offers a fine dining menu in a casual setting with some outdoor seating, and the Pump Station Café has a few tables outside where locals enjoy their morning coffee, breakfast sandwiches and baked goods.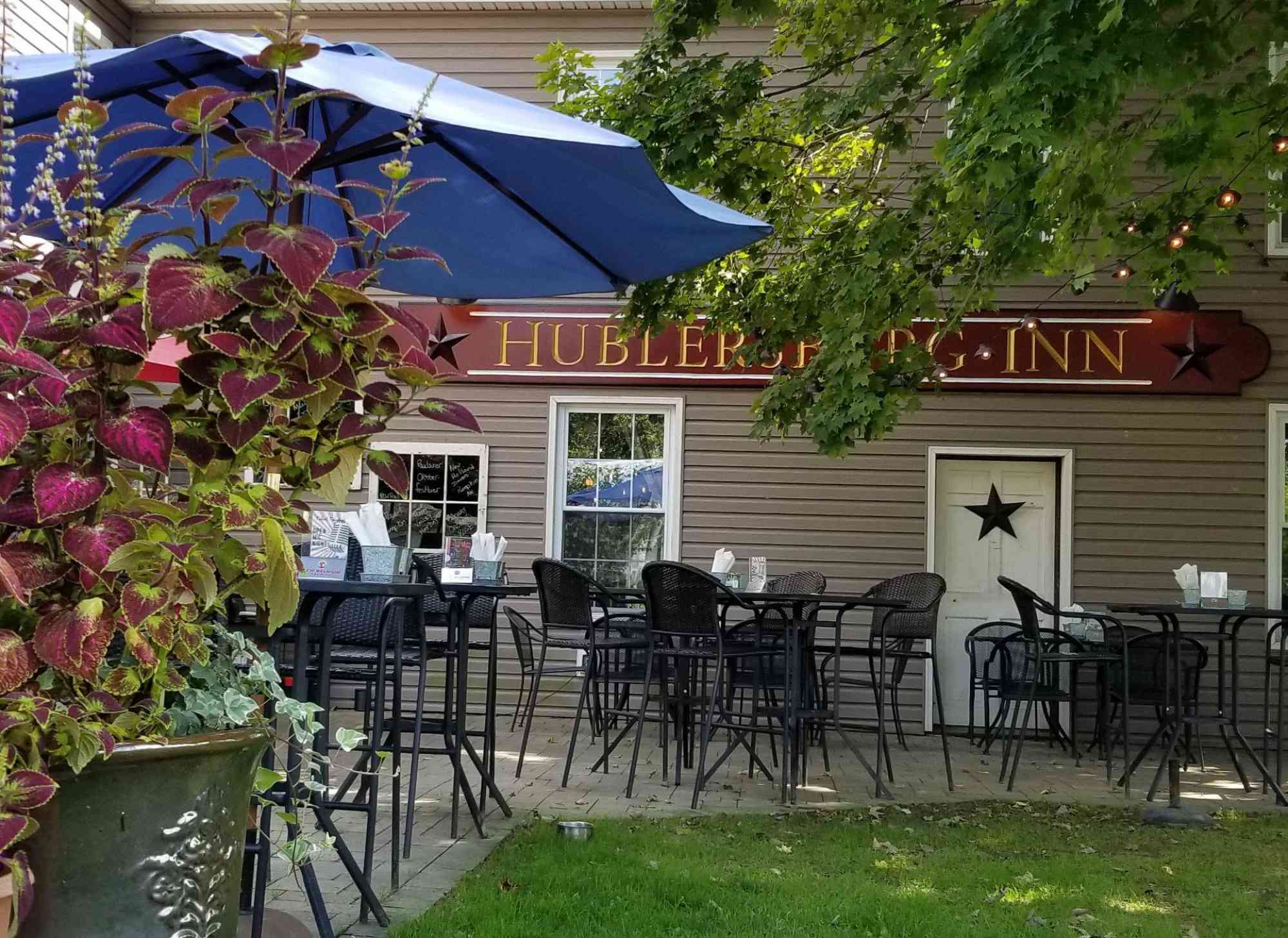 The Victorian town of Bellefonte is undergoing somewhat of a renaissance, with excellent spots for local food and drink surrounding the beautiful Talleyrand Park in the center of downtown. At Big Spring Spirits, enjoy a craft cocktail and delicious local fare from a patio that looks out into the park. You can almost see Good Intent Cider across the stream, where local cider pairs well with music outside the small tasting room. And the much-awaited Creekside at the Gamble Mill recently opened for both indoor and outdoor dining.
Also in Bellefonte: The patio at the Governors' Pub is a great space to enjoy the restaurant's classic pub fare, and Robin Hood Brewing Co.'s outdoor deck is a front row seat to where the magic happens in the brewery.
There are three more spots well worth a scenic drive through the valleys. At the Hublersburg Inn, the spacious patio is host to live music and a stellar Sunday brunch. In Penns Valley, find more music and great local beer at Elk Creekside, the outdoor arm of the brewpub Elk Creek Cafe + Aleworks. And no matter the weather, the view from the Overlook Grill perched on top of Centre Hall Mountain is always spectacular — just like the locally sourced food.