Pearl Gluck: 'We all have stories to tell' - Centre Film Festival co-founder believes shared experiences connect humans
Pearl Gluck is a Happy Valley filmmaker and Penn State associate professor who believes in the transformative power of perspective gained from a shared story.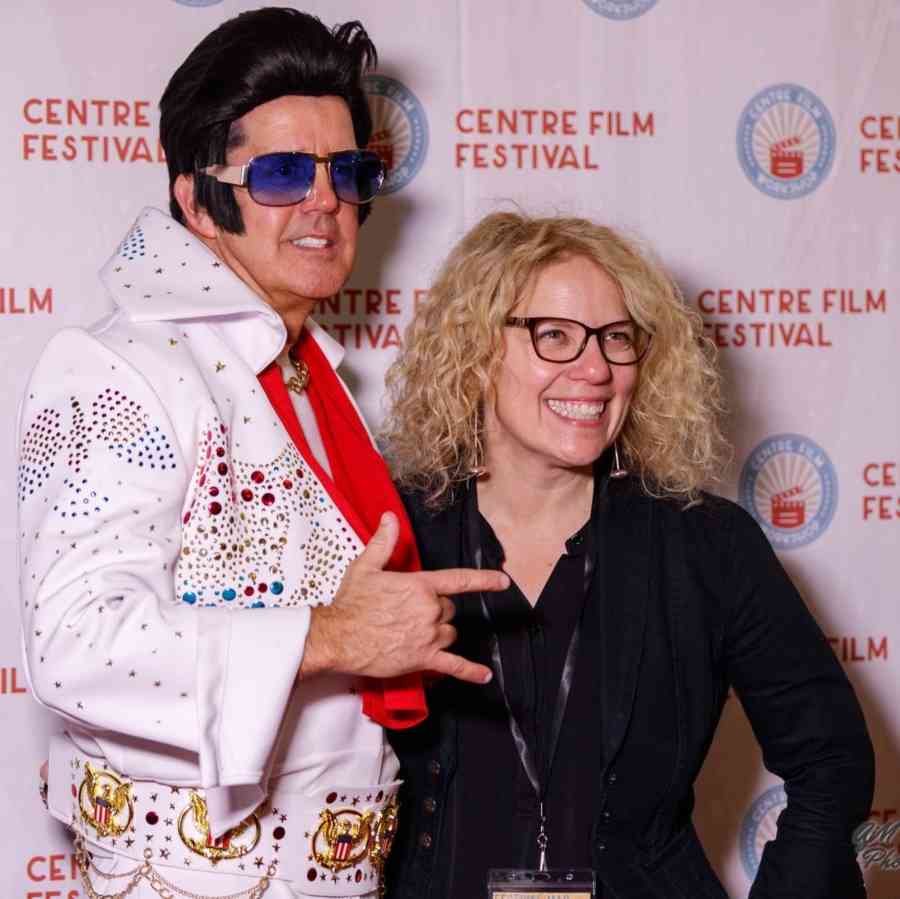 "Storytelling is useful in many, if not all, contexts — how we engage with people we love, how we do business, how we make change, how we deal with conflict, how we teach," she said.

Gluck was raised in a Hasidic community in Brooklyn, which she left in young adulthood in order to experience more of the world. Her award-winning documentary and narrative films explore themes of gender, faith and class, and have appeared at Sundance Lab, Tribeca Film Festival, Cannes Film Festival and on PBS. But her life's works are inspired by personal truth.
"In order to tell someone else's story, you're strengthened as a storyteller if you can tell your own," she said. "If you can come from your heart and you can come from your experiences to try and inspire change, people listen because, in the end, we all have stories to tell."
"Storytelling is useful in many, if not all, contexts — how we engage with people we love, how we do business, how we make change, how we deal with conflict, how we teach"

- Pearl Gluck, Happy Valley filmmaker and Penn State assistant professor
She co-founded the Centre Film Festival to provide Happy Valley's student, indie and established filmmakers a venue to highlight their own stories. The annual event will return this fall with a schedule of films by student, indie, and experienced artist that explore "local films with global impact as well as global films with local impact."

Read more about the Centre Film Festival HERE.
The festival will run Oct. 30–Nov. 5 at Rowland Theatre in Philipsburg and the State Theatre In State College.
Gluck said she's excited that the festival has entered its fifth year because that means the artists, films and actors will be listed on IMDB.com, the online destination for information film-related.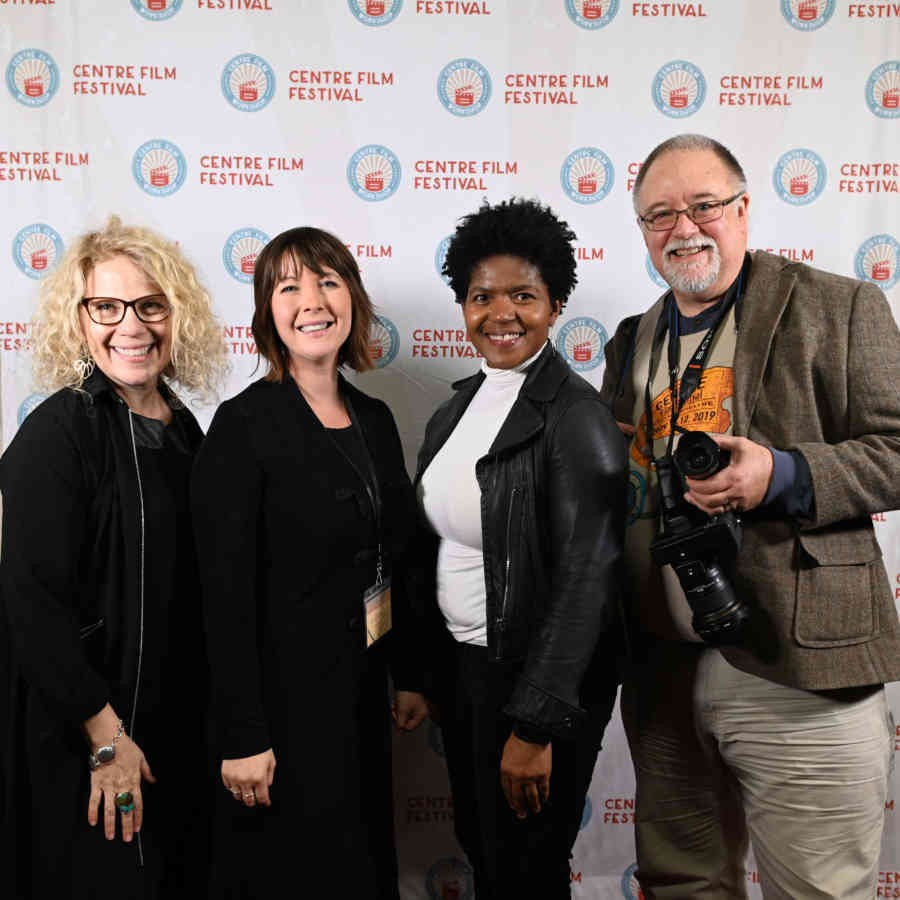 Can you tell me your Happy Valley story, and how you ended up here?
As it turns out, through a film festival hosted by [Penn State associate professor] Matt Jordan. He is from Athens, Ohio, and at that time, I was teaching at Ohio University School of Film. My film "Where Is Joel Baum" was playing locally at the College Town Film Festival, which was co-founded by Matt and his friend. Matt's brother, Ben Jordan, is in that film, and that's how I originally met Matt.

So, we're at one of the festival afterparties, and Matt says, "You know if you happen to be looking for a job, we're doing a search at Penn State." I apply. And when I was invited here for an interview, I noticed pretty quickly what a great multifaceted environment Central Pennsylvania is. And it didn't hurt that it was four hours closer to New York City.
What makes Happy Valley unique for you?
What's familiar for me here is that it's a combination of that small-town specificity and pride, similar to one I was raised in, even as it is a microcosm within a larger multi-national context — a college town which attracts people from all over the world.

And what I think makes Happy Valley so rich and one-of-a-kind is that it brings them both together. You can be part of a dialogue and interplay between what is globally relevant and locally significant, how we sustain ourselves. People can choose to engage with the varying perspectives or not. And for me personally, that speaks my language.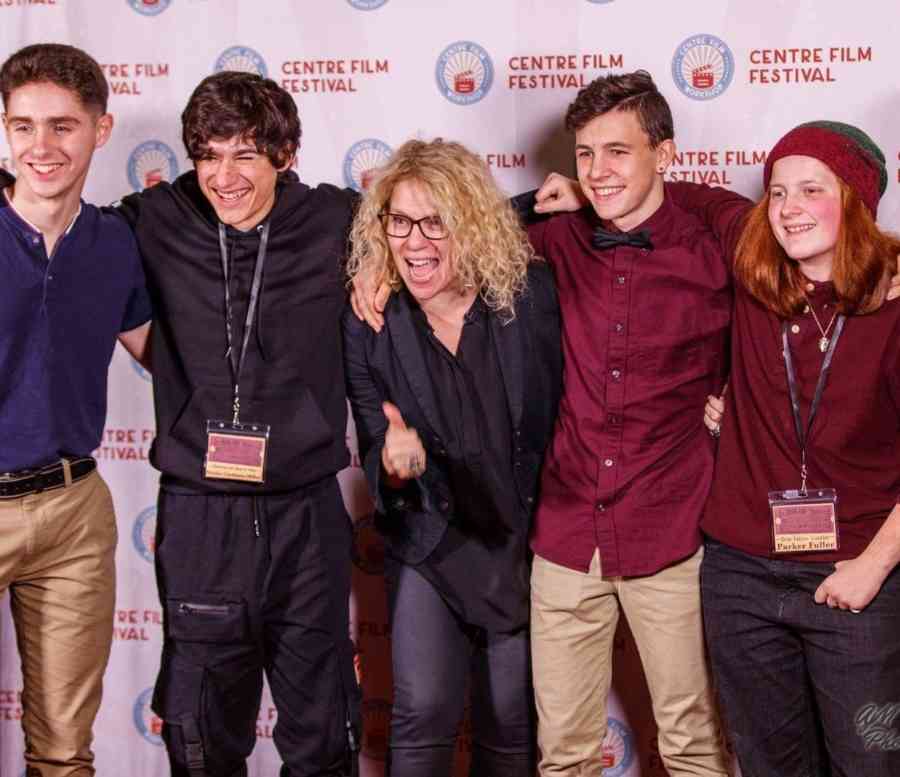 What's your WHY? What is your internal motivation to do what you do?
I started the film festival with the late Curt Chandler — may his memory be for a blessing — and my colleagues and community here for the sustenance that film and filmmaking can add to the conversation.
I think it's incredibly important to hear what small-town or rural America has to say in the larger context and as we encourage the growth of an arts economy at our doorstep.
What's one off-the-beaten path thing that you personally love about Happy Valley?
I am someone who has always loved dive bars. I find it's somewhere I can think and relax. I can just be myself. And I learn a lot about the community I'm in and the culture I'm in from my front-row seat of the barstool.
But, as I get older, my late-night jaunts are being replaced by early morning finds, so I'm always on the hunt for off-the-beaten-path breakfast spots. One of my favorites is on the line between Clearfield and Centre counties, the American Diner. Everyone comes there to catch up. I believe they even have barstools at the breakfast counter.
Why do you think it's important for people to tell their own story?
It's therapeutic and therefore an important first step in the craft of writing or even directing. The more one knows oneself, the more powerful they can be. And the more one knows why they are telling their story, the more they can accomplish.
Talking about your experiences creates a platform for authentic conversation. It's almost like the beginning of building a bridge toward the listener, and is an invitation for them to start building from their perspective toward you.
What's in store for the 2023 Centre Film Fest?
We have a record number of submissions this year, partially I think because we're growing and we have this community here in Happy Valley to thank for it. We will be announcing our lineup by Sept. 1 on centrefilm.org and on our socials. Follow us!

We're excited that the community has kept us here and relevant. We believe there is a symbiotic relationship between building an arts economy and helping our local businesses and Main Streets stay vibrant.
Heather Longley is a writer living in Centre County.