When it comes to ensuring the safety of guests at The Penn Stater — one of two hotel properties on the Penn State University campus — education of staff was at the top of the priority list.
"Prior to re-opening (after the spring shutdown), we developed an operational guide for every department in the hotel that details current standard operating procedures," said Judy Karaky, general manager. " Each employee was briefed prior to arriving back for their first shift, and immediately went through the general training for the hotel and specific training for their position."
Not only is the hotel following guidelines from the Centers for Disease Control and the protocols established by the American Hotel & Lodging Association Safe Stay Initiative, the hotel is following leadership guidelines from Penn State to mitigate the spread of COVID-19 as well.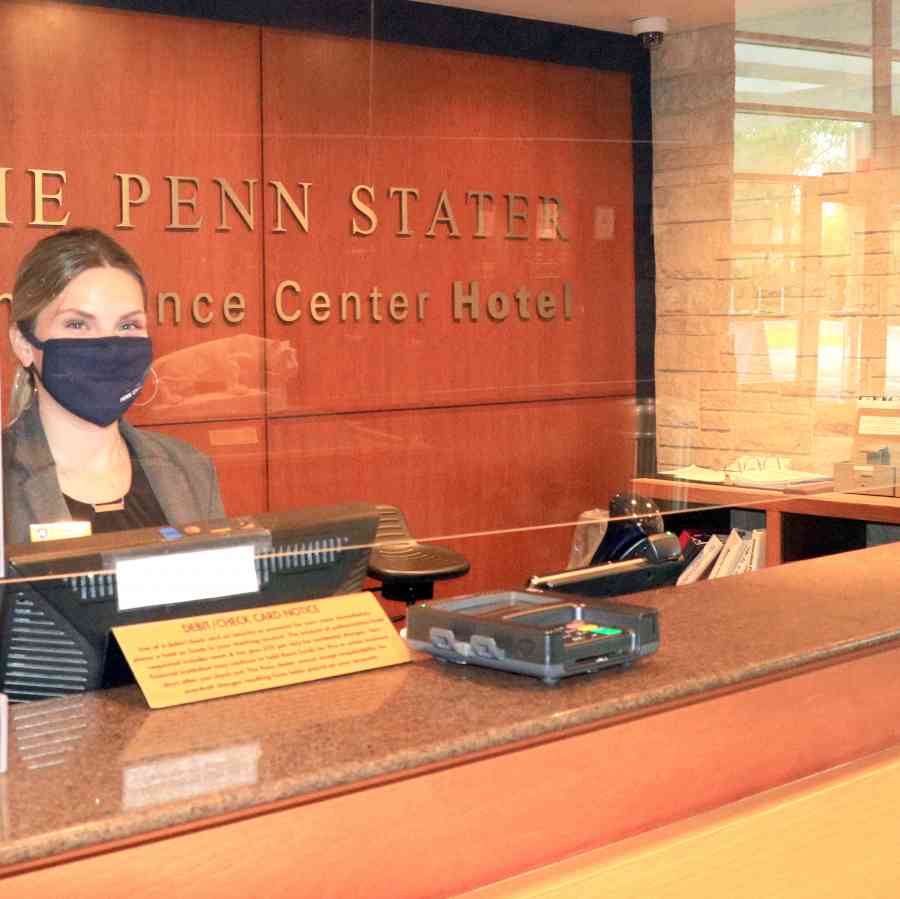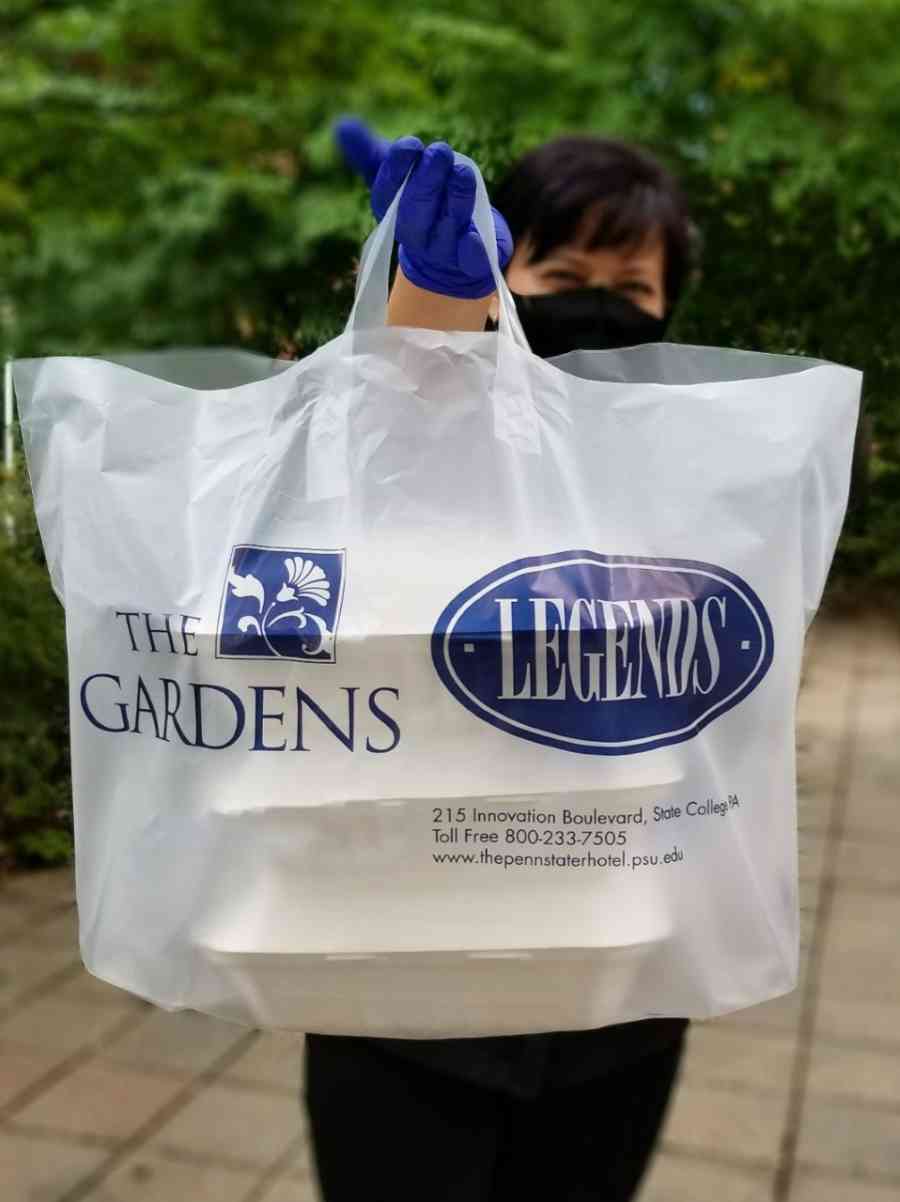 Upon entering for your stay at The Penn Stater, you'll find that barriers have been installed at the front desk, and team members from the hotel have limited contact with guests. All of these team members complete a self-check prior to shifts, where they check their temperature, identify the presence of possible symptoms, and do everything possible to reduce the risk of COVID-19 exposure. Check-in and payment are contactless.
A full list of protocols and procedures developed by The Penn Stater amid the pandemic can be found on the hotel's "Our Promise to You" page.
Those hoping to work remotely during a stay in Happy Valley will find that The Penn Stater offers small meeting rooms that are available for use, which include desks, whiteboards and bulletin boards. Guestrooms are also available with desks. High-speed internet is available at the hotel.
Guests can order room service or grab carry out from the on-site restaurant, Legends Pub.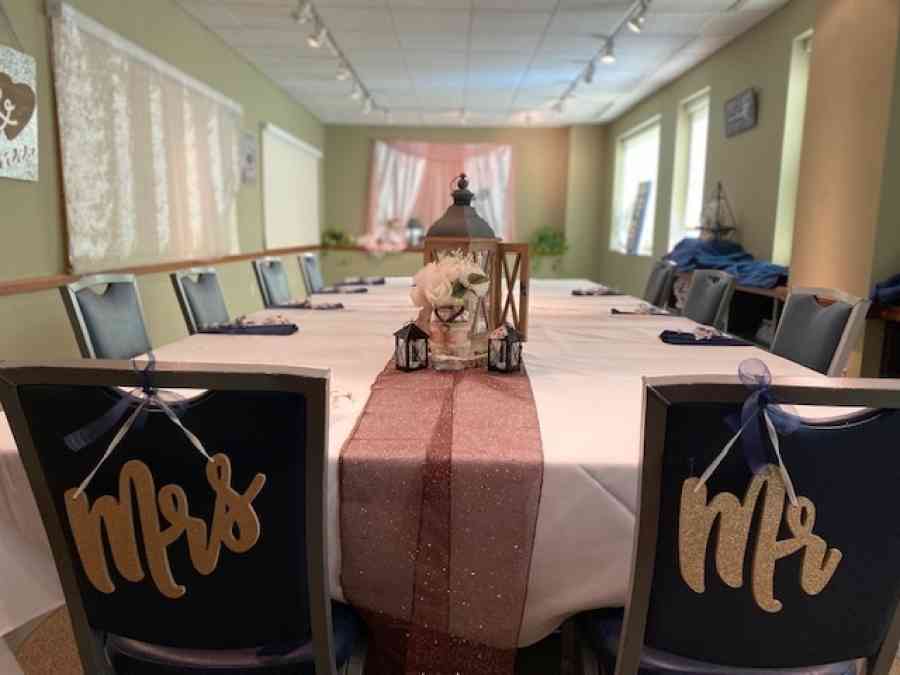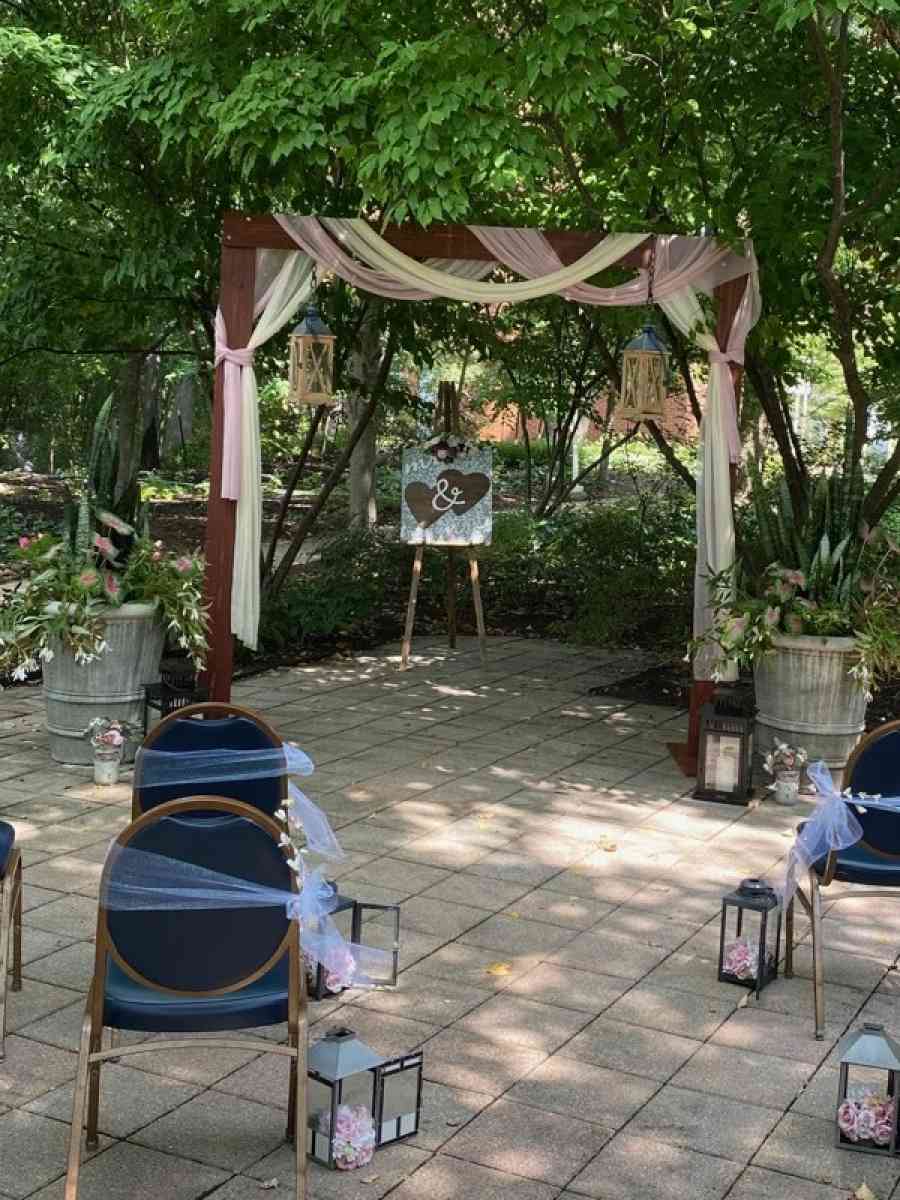 Small and safe weddings at The Penn Stater
Those who have dreamed of their Happy Valley wedding can still make that dream come true. Small-scale and intimate weddings will continue to be the norm for 2021, and The Penn Stater has taken measures to safely welcome couples for their big day.
"​The Penn Stater Hotel has created intimate wedding packages that include everything you need to make your wedding personal and effortless," Karaky said. "Our planners work with you on the details the package includes many amenities like an archway, lanterns, hanging orbs and other decor. You can utilize these decorations and add your own touch to create a space that is breathtaking, allowing you to have time to enjoy your wedding party and guests."
Ceremonies can be held in one of two outdoor spaces, or indoors — and the hotel will work to incorporate your dream-wedding style into the celebration: From vintage charm, to fairytale-themed, to city chic, traditional or rustic. The hotel takes special care to ensure that couples have a calm and memorable day.
Book your stay
Whether you're planning a local staycation or coming in from out of town, The Penn Stater is ready to welcome you. Book your stay at thepennstaterhotel.psu.edu.