Pine Grove Hall's Drinks Complement Food and Entertainment
Pine Grove Hall's beverage selection, food and entertainment fuse together to make the sum greater than the parts.
But, of course, each of these parts are good enough to stand on their own, and the drinks menu is no different. Whether you enjoy cocktails, wine or beer, Pine Grove Hall will deliver an experience of taste that lives up to the care put into the food and music.
On a rotating cocktail menu, enjoy carefully selected ingredients and flavors from some of the best spirit brands on the market. Leave your usual cocktail choice behind and open your mind and palette to concoctions such as the "Eva Perón:" Fernet Branca Italian amaro, fresh lime, ginger liqueur, bitter-sweet vermouth and ginger-beer. Or try the "Down by Law No. 2," adapted from Death & Co. in New York: a split-base of tequila blanco and calvados apple brandy, stirred with layered vermouth, Luxardo Bitter Bianco, lavender bitters and a dash of absinthe. Recent features include the "Mandragora Spritz," composed of 814 Cidery's Goldstache off-dry cider, VSOP brandy, Vieux Carre absinthe and Angostura bitters.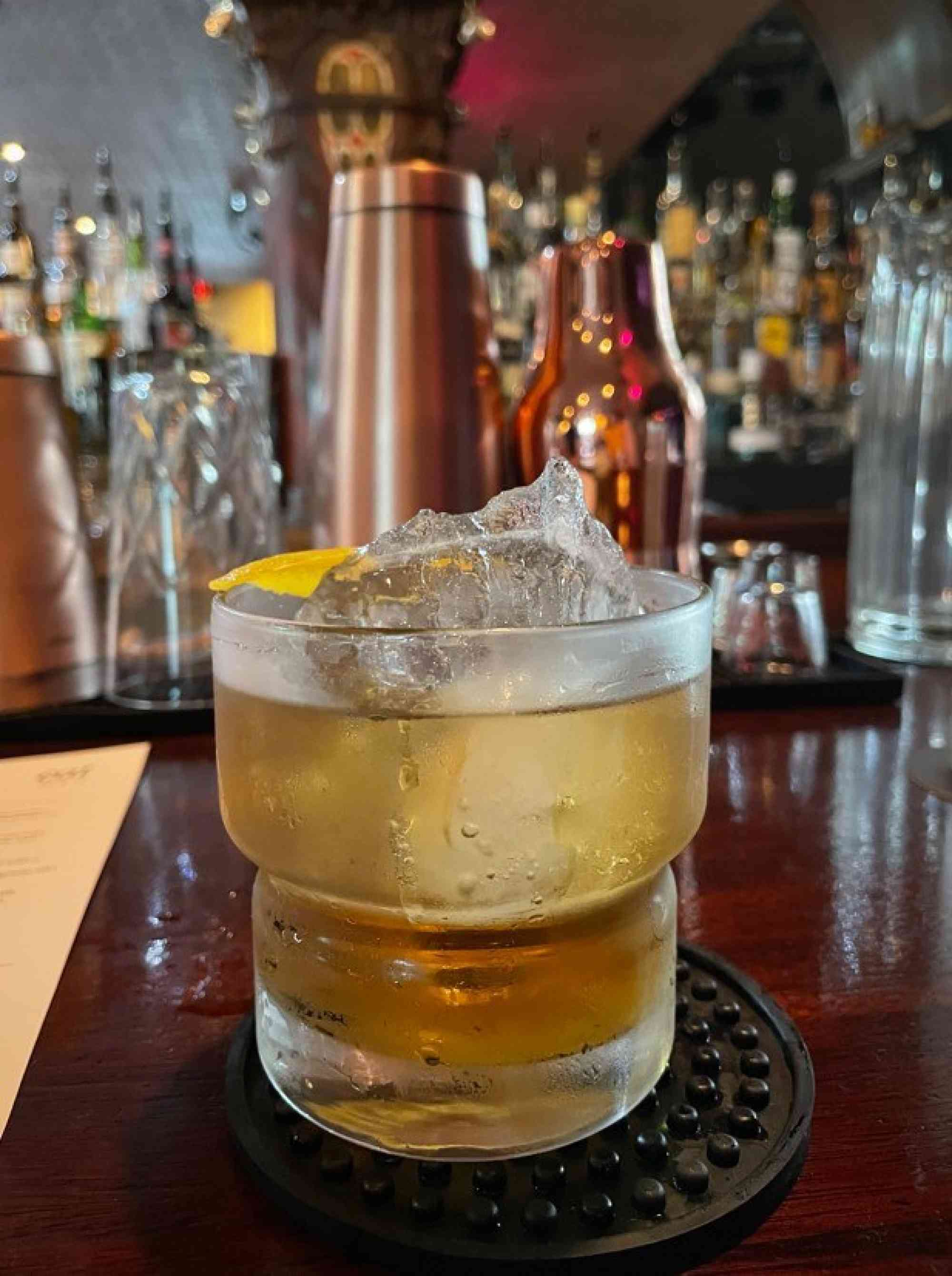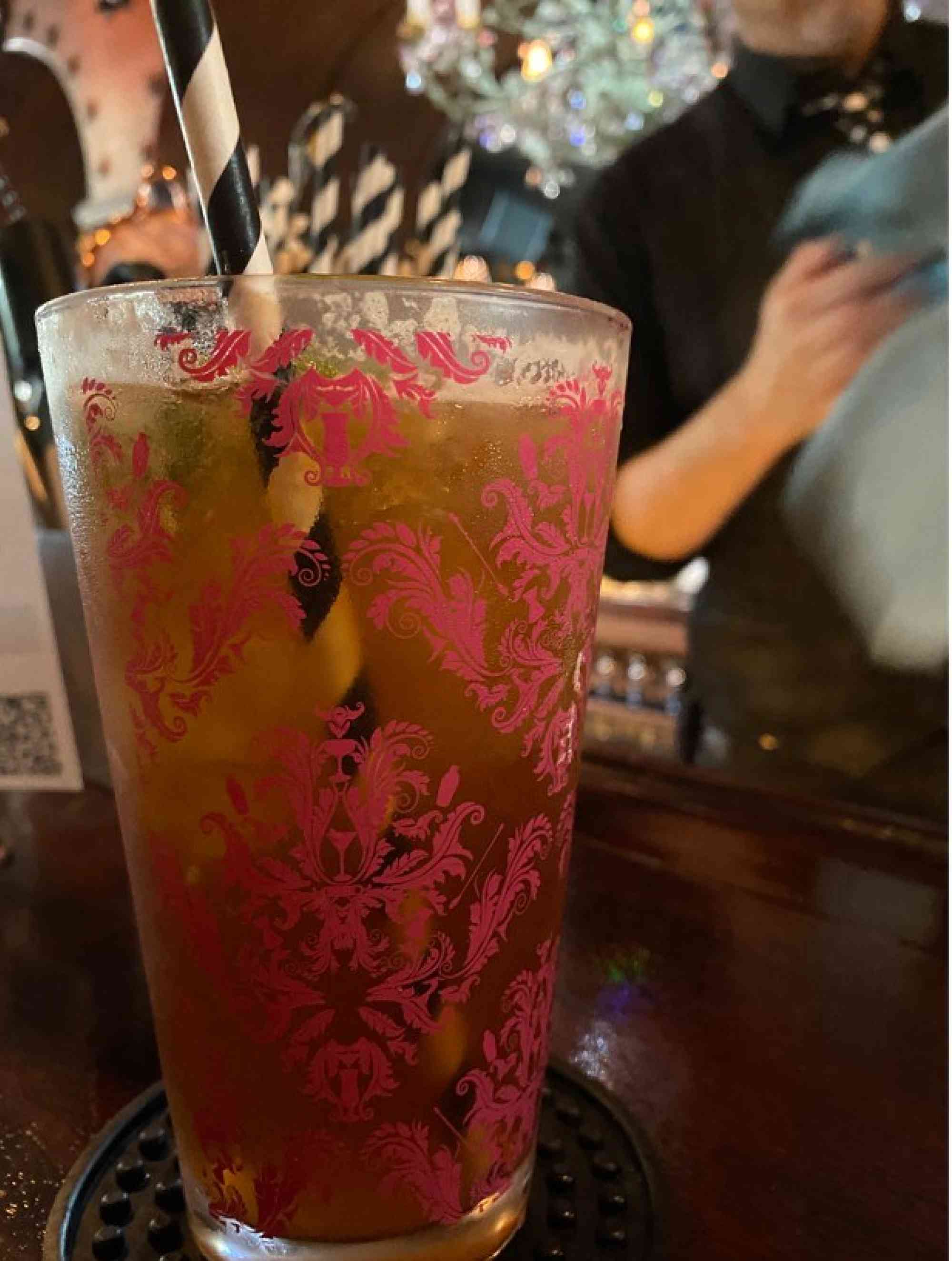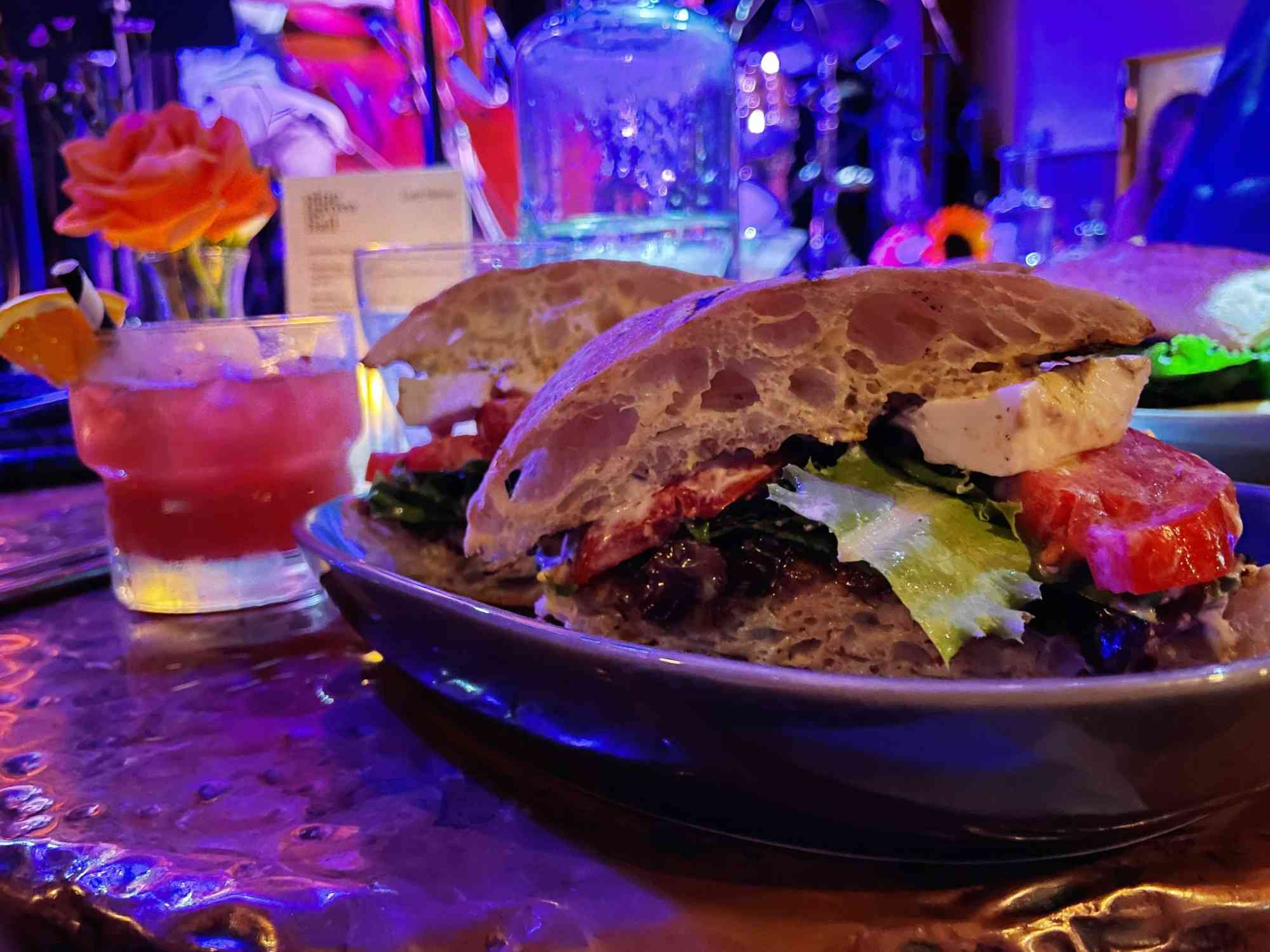 Don't be phased by the unknown, as few establishments take their flavors as seriously as Pine Grove Hall. Tasting is easier than pronunciation, and uncertain feelings about novel ingredients are soon put to rest.
"Balance is the number one thing," said owner Liz Grove. "You almost can't tell what's in it because everything is so perfectly aligned."
She said the creativity shows through in the cocktail program, much as it does in the kitchen and on stage. Though drink selection may depend on the food order, Grove said her marching orders have been that everything is equal, and individuals are encouraged to bring their creative spirit to the table.
If grapes are more your speed, find wines from New York and New Jersey, Argentina, Italy, and France. Surely among the impressive spread there is something for every palette. The wine program at Pine Grove Hall also moves in concert with the food menu, making for delightful pairings.
Drink by the glass or the bottle from Pine Grove Hall's featured producer, Bellview Winery. The Quarella family opened Bellview Winery in Landisville, New Jersey, on the same land the family had been farming for more than a century. After starting with just three acres of vines, the Quarella family now produces award-winning wines of 21 varieties on their 40 acres of vineyards.
You can also find a selection of local brews on tap from Happy Valley Brewing Co., State College, Pennsylvania; Axemann Brewery, Bellefonte, Pennsylvania; and Shy Bear, Lewistown, Pennsylvania. There's also a can and bottle selection of more local brews, national brands and regional favorites.