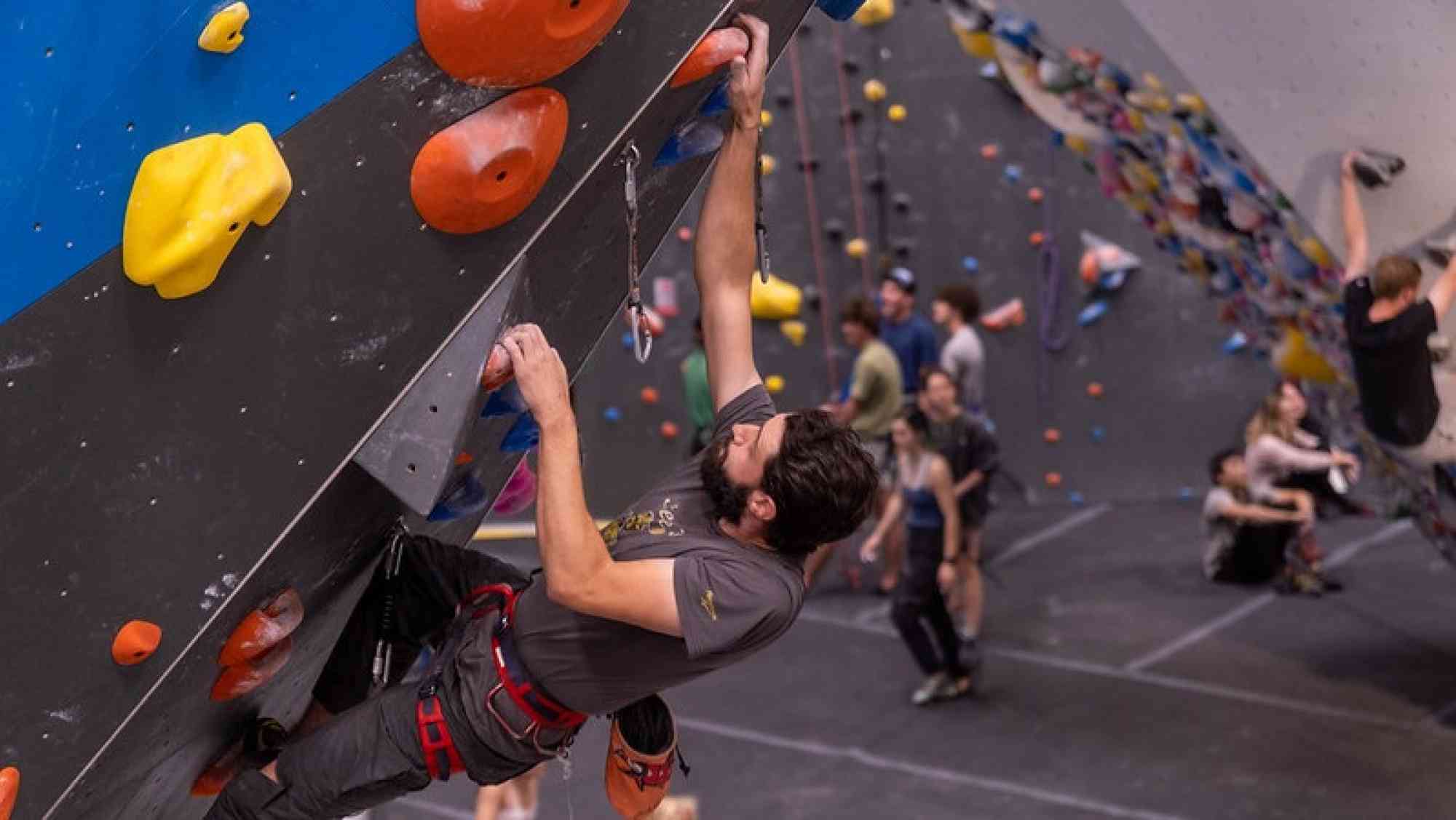 Public invited to help Climb Nittany celebrate milestone
It has been two years in the making, but Climb Nittany is ready to commemorate an important milestone in "helping everyone climb" with a full day, second anniversary 'grand opening' celebration on Saturday, Jan. 7.

From 9 a.m. to 8 p.m., the Boalsburg indoor rock climbing facility will welcome residents and visitors with a full slate of fun activities and special offers. Those offers include $2 discounted day passes for curious, beginner and seasoned climbers of all ages and skill levels, in addition to free equipment rentals until 6 p.m.
If you prefer to observe the climbing and bouldering activity at the impressive 12,000-square-foot facility, you are in luck. Climb Nittany Marketing and Community Relations Manager Kathleen Ammon said the celebration will offer something for everyone.
The Idou Coffee Company will be serving coffee for guests from 9 a.m. to 11 a.m., with pancakes served from 9:30 a.m. to 10:30 a.m. Moody Culture Kombucha will be sampling their Kombucha from 11:30 am to 4 p.m.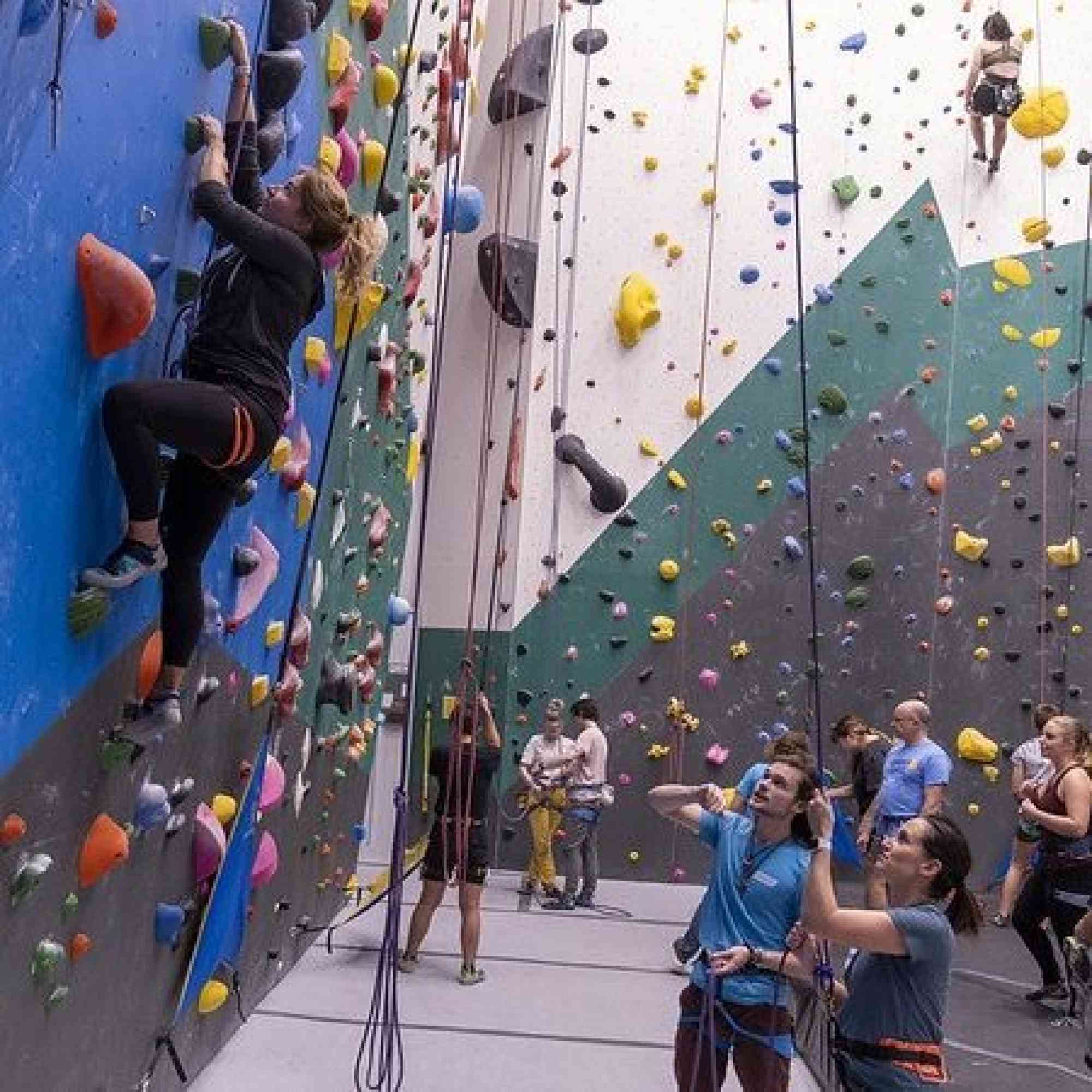 A ribbon cutting ceremony will occur at 1:00 p.m., with short remarks made by CBICC, HVAB, and Climb Nittany.
From 1:30 p.m. to 3:30 p.m., Climb Nittany's very own climbing team will hold a bake sale fundraiser. There will also be hot dogs and veggie dogs for $2, with a portion of the proceeds benefitting The Access Fund, a nationwide organization dedicated to protecting climbing areas, the majority of which are located on public lands.
From 4 p.m. to 8 p.m., Good Intent Cider will be on hand for the "mix and mingle after party" social at the facility.

Ammon said the first 23 guests through the doors of the 328 Discovery Drive facility will receive special "swag" bags. Raffle tickets will be available for purchase throughout the day. Guests can win some amazing prizes, including a year membership and registrations for Climb Nittany's incredibly popular youth summer camps.
Ammon said the team at Climb Nittany is excited about finally being able to show off the central Pennsylvania region's only indoor climbing facility.
Climb Nittany was still "building out" its high walls when it held a soft opening in October 2020. However, COVID restrictions meant only 25 people could enjoy the facility at one time versus the 225 it could accommodate. Guests were required to reserve 2-hour blocks of time.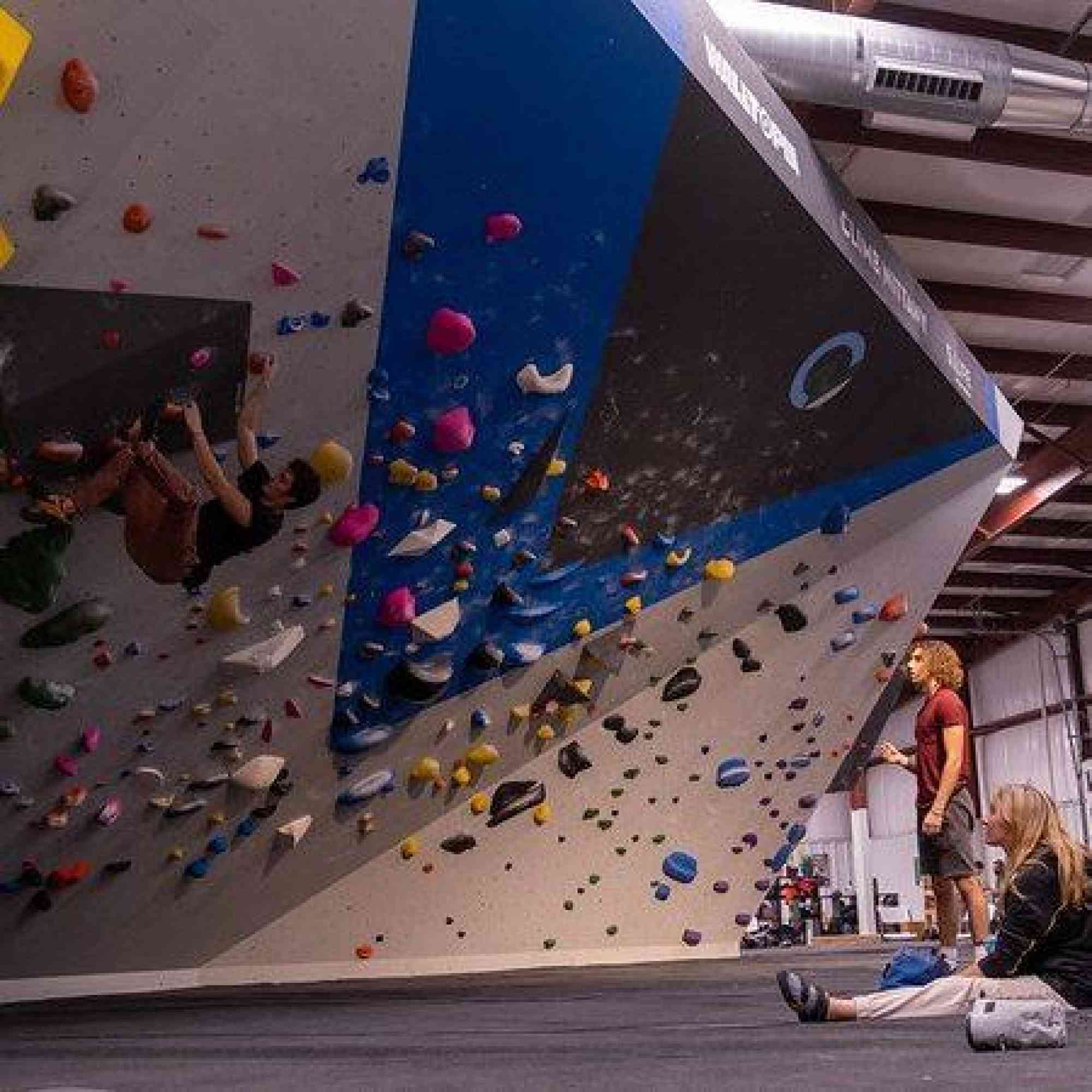 Ammon said the climbing gym was fully open just one day in December 2020 when the state again shut down entertainment and fitness facilities for three weeks. In January 2021, Climb Nittany opened again, but still at limited capacity.
"Things are easing up, and we are now ready to celebrate," she said.
Ammon said on a normal day Climb Nittany will welcome 150 climbers throughout the day, with 200 considered busy. However, the gym can accommodate many more. In fact, Ammon and her team have a goal of 500 guests for the grand opening.