RE Farm Café: Where You Can See Our Farm From Your Table
Duke Gastiger has been part of the Happy Valley food landscape for more than 50 years. His culinary footprint started when a friend asked him,"If you could buy any bar in State College, which one would it be?" "The All-American Rathskeller, of course," he answered, and when he found out it was for sale, he bought it. In the years after that, he also debuted Spats Café and Speakeasy on College Avenue, then in 2019, he and his wife Monica pioneered a new culinary experience: RE Farm Café.
RE Farm Café at Windswept Farm is a unique dining experience where you "can see our farm from your table," Gastiger says. The café itself is sustainably built, their chefs (called composers) spend time tending the vegetables as they are grown, and every food either comes from the farm itself, or from a tiny network of sustainable growers. The result? Reviewers gravitate to the word "amazing."
Gastiger says that change is very much part of the vocabulary at RE Farm. "It's all about adaptation." This mission of adaptation served them well during COVID with expanded outdoor seating 60 and curb-side pickup REPast meals that exploded in demand.
"We went from having about twenty REPast Home Food orders to having several hundred a week, and that continued for a year. It really showed us the level of community support for RE Farm, and also showed us that people do want to eat great food."
Today, diners are back at RE Farm's tables, and Gastiger sees a change. Many have spent the last two years learning about great food and acquiring skills in the kitchen, and he says that makes their RE Farm visit even better. "Education is a big part of what we do here," he says. Composers use seasonal foods to create showcase dishes … and then show diners how they made it. "We send out recipes at least once a week," he says. "It's what we do."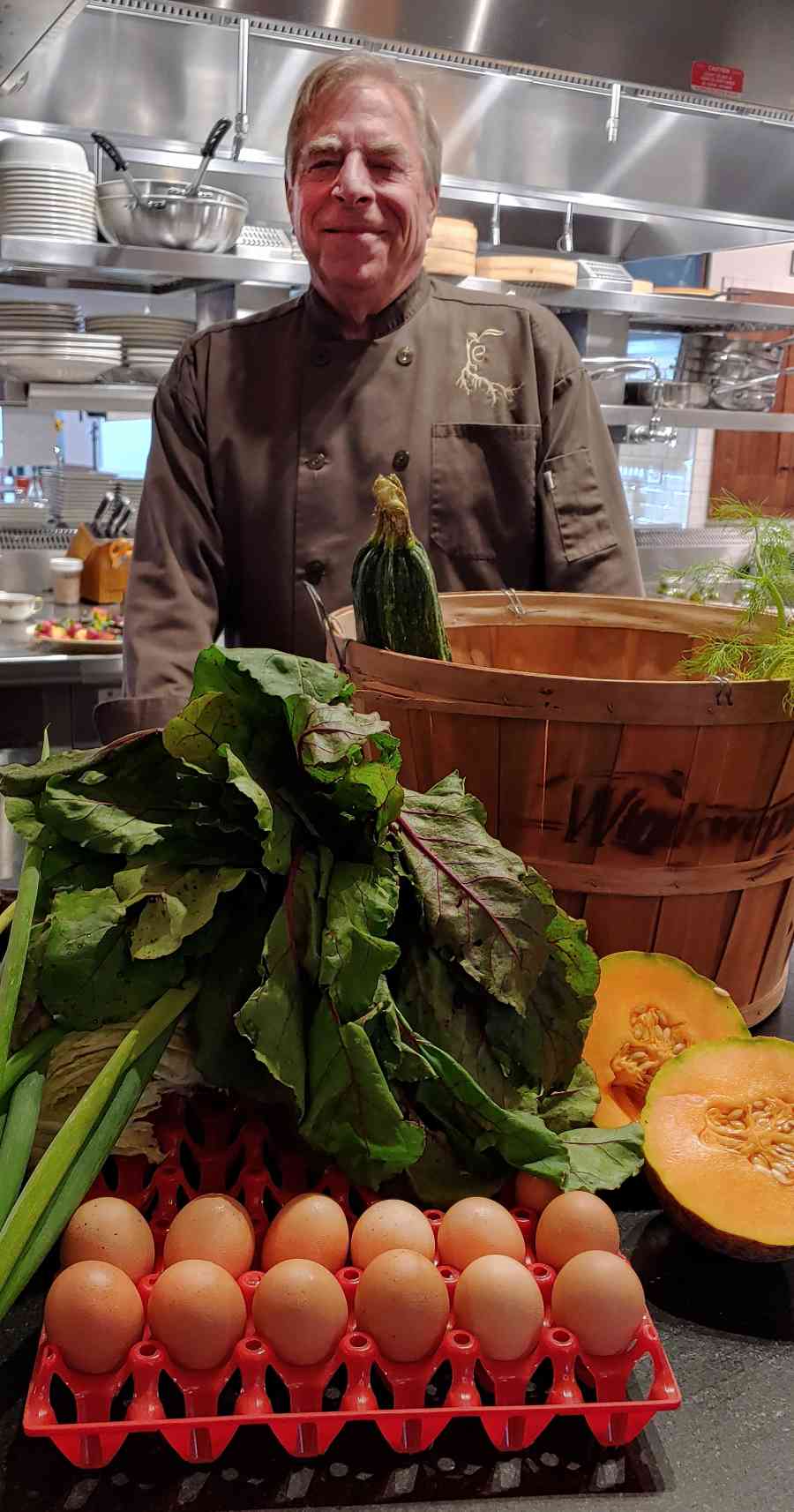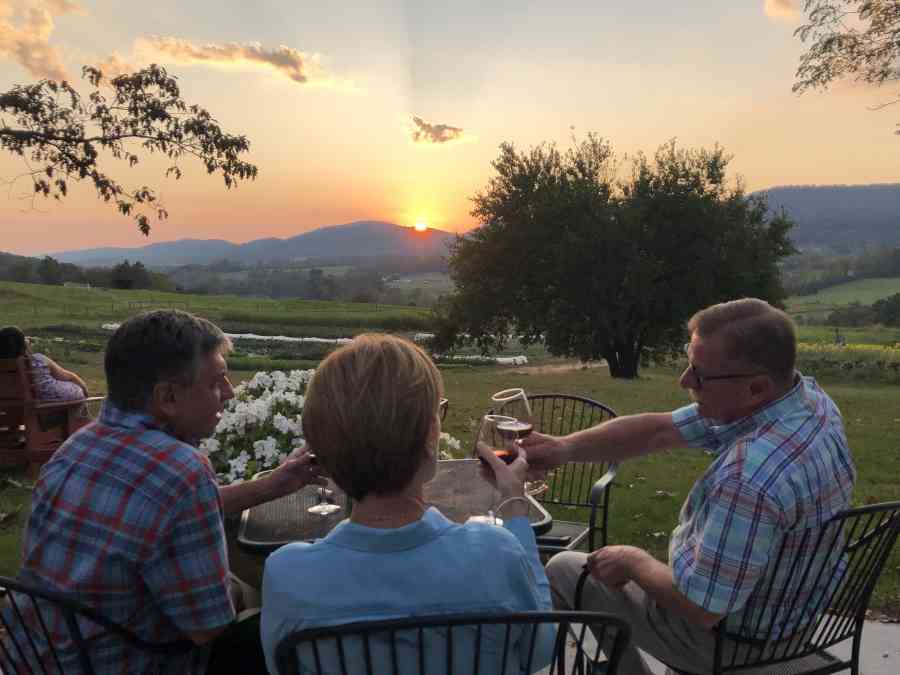 "We're people centric," he says. "Rather than them feeling that their requests are an inconvenience, our team is always searching for ways to make them feel more comfortable — I don't know why everyone doesn't do that."
In 2022, RE Farm will see more of their signature adaptation and good food.
"We'll be concentrating on crops that will be interesting for diners," he says. "And partner with local farmers to source their best assets, from potatoes to onions to squash, for the cafe. Our local growers do a really amazing job."
Along with growing unique finds at Windswept Farm, they will also be raising Mangalitsa pigs (absolutely delicious, he says) along with lamb and chicken. They partner with sustainable partners for Alaskan salmon and steelhead trout from Hudson Valley, New York. "There is such a quality when you get food at its source."
These seasonal fruits and vegetables and sustainable proteins will then be turned into one-of-a-kind plates that showcase "the simplicity of fresh, good food." "Nutrition and good health can be fun and delicious," he says.
Before Gastiger came back to Happy Valley to buy The All-American Rathskeller, he worked for Hyatt Hotels as a food and beverage manager, a place where he says he found his knack. For twelve years, he worked with dozens of accomplished chefs from around the world. He says the experience gave him perspective. "What makes a good chef or composer is ultimately their experiences. It helps us understand the combination of flavors, how to prepare and get the most flavor from food."
It also gave him a renewed love for the State College area. "State College was always good to me and I loved it," he says. "The community is great. There's a genuine thirst for good food and good service, there always has been. Always wanted to continue in an academic environment. So many things that this community offers. It's never boring."
RE Farm Cafe seeks to REjuvenate the land while REinvigorating the dining experience for their guests. You can learn more about their mission, hours, reservations, event space and cooking classes at REfarmcafe.com