Save the dates for Bellefonte Victorian Christmas December 8-10
Bellefonte Victorian Christmas, one of the community's most cherished Christmas traditions, will deck the streets with holiday cheer for its 42nd year this December 8-10th. All are invited to partake in Christmas festivities throughout the weekend.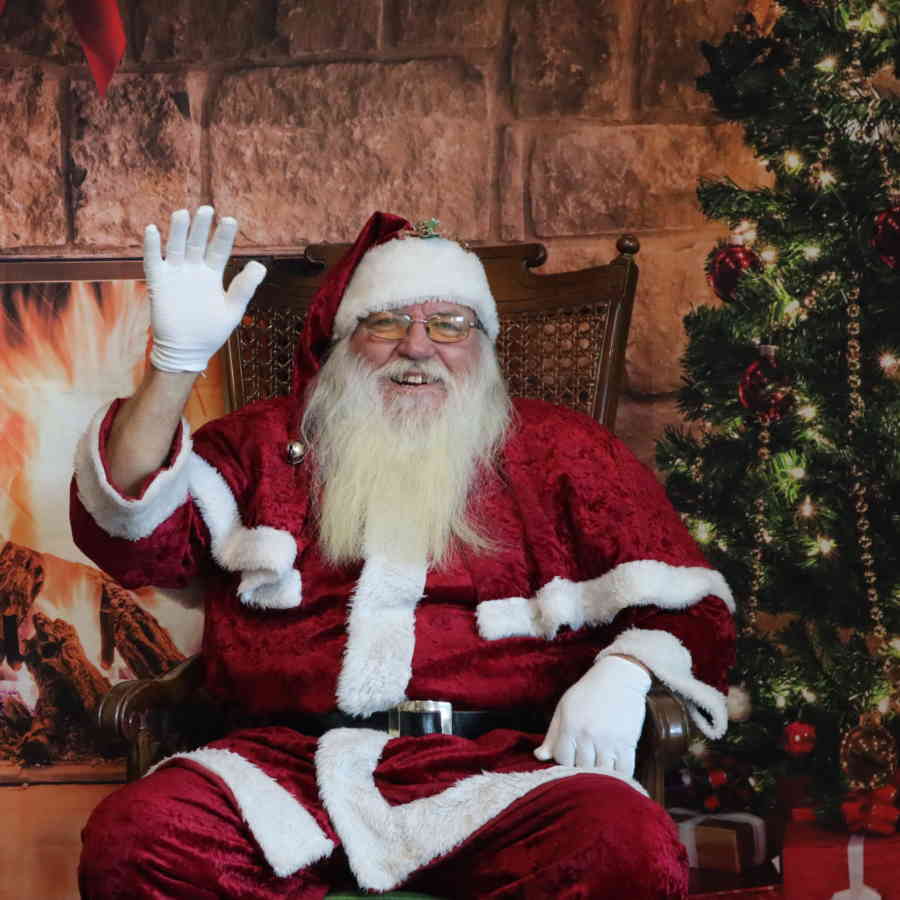 The merrymaking will begin with opening ceremonies on Friday, December 8th at 6 PM along Howard Street near the Miles-Humes House, home of the Centre County Historical Museum. The Victorian Brass band, Class Act Productions community theatre, and magician Richard Benninghoff will provide entertainment while refreshments are served. Mayor Buddy Johnson will proclaim the opening of the weekend at 7:15 PM. After the opening ceremonies, join together for a musical extravaganza at the Bellefonte Presbyterian church to hear free dual concerts starting at 7:30. If you are looking for a Christmas party that evening in town, plan to attend the "Christmas Cordial" at nearby State Burger Co. to enjoy music, drinks, and hors devours.

An engaging variety of festive activities will be available all weekend to fill your time. Tour the Festival of Trees at The Central Pennsylvania Institute of Science and Technology or ride in a horse drawn carriage along the streets of Bellefonte. If trees and horses don't strike your fancy, make some crafts at the Bellefonte Art Museum, go on a train ride with the Bellefonte Historical Railroad Society, or check out the model train display at Belle Mercantile. Attend one of the three showings of a live "radio play" of "It's a Wonderful Life" performed by Sock and Buskin Theatre Company at Bellefonte Springboard. There are events for everyone to enjoy at Bellefonte Victorian Christmas!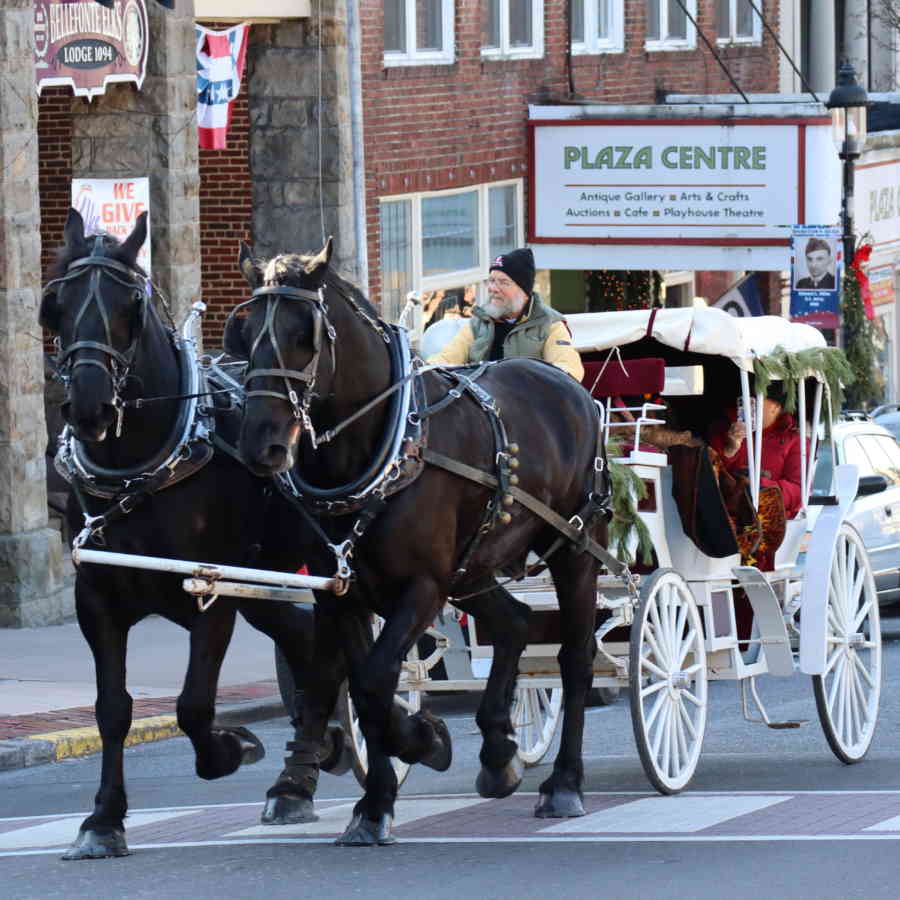 Victorian Christmas will truly settle on Bellefonte Saturday, December 9th. Breakfast with Santa will start off the day at 8:30 AM at Faith United Methodist Church. When you aren't hanging out with Santa, enjoy a Victorian Christmas Tea at a nearby historic home (for adults) or at The Little House (for children). If you are a music lover, experience the Saturday Christmas Music Crawl 11 AM to 6 PM by hopping from place to place to enjoy free music throughout Downtown Bellefonte. Check the website for times, locations and performers. Purchasers of our limited edition cookie tins will participate in a holiday cookie crawl, visiting businesses throughout Bellefonte to fill their tins with cookies. Need to finish up buying your Christmas gifts? Check out the Victorian Christmas Arts and Crafts Show, open from 9 AM to 5 PM at the YMCA and Bellefonte Elementary School or visit one of Bellefonte's many quaint shops as you stroll the sidewalks. The Saturday fun will culminate at Fezziwig's Holiday Dinner Party held at the American Philatelic Society at 6:30 PM.

On Sunday at 10 AM, continue your Christmas shopping at the Bellefonte Winter Market, held along Spring Creek in the beautiful Talleyrand Park. You can pick up a limited edition cookie tin there if you didn't previously get a chance. At 2:00 PM, a brand new Victorian Christmas event will happen at the park: Christmas Cruise on the Creek. Bellefonte locals and visitors alike can purchase boat kits to decorate at Art a la Carte and then sail them on Spring Creek during the Christmas Cruise. You don't want to miss this photo opportunity! Music lovers can rejoice again as the Bellefonte Community Band, Faith Church, and St. John's Evangelist Church will all put on Christmas concerts. Check our website at bellefontevictorianchristmas.com or our guidebook for the full schedule.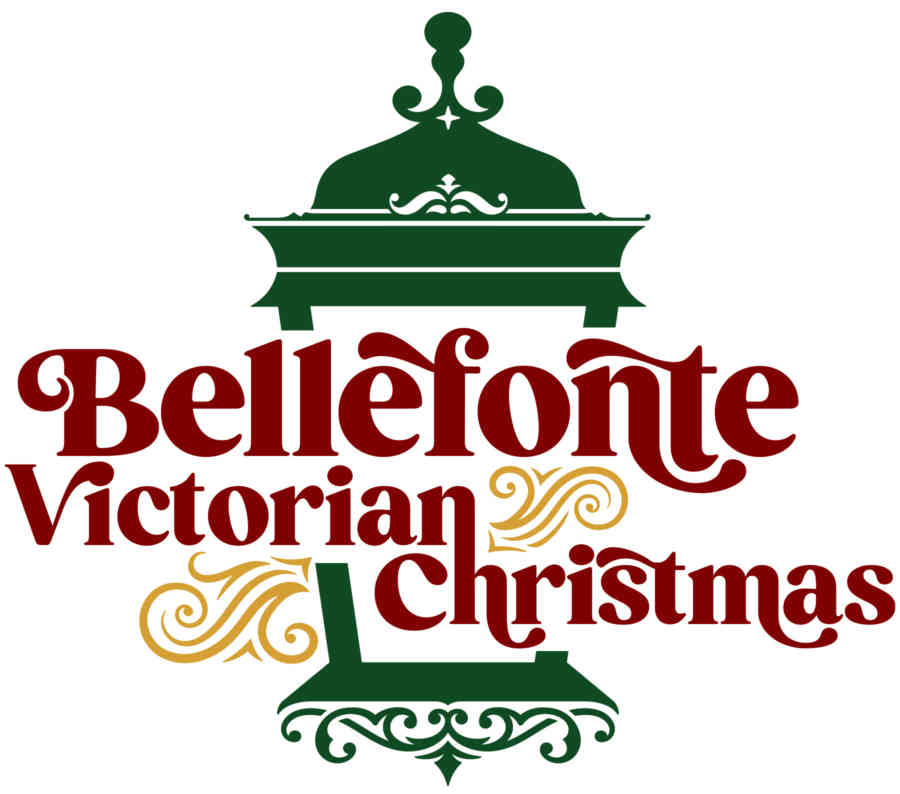 Is there anything that a visitor or local Bellefonte lover needs to do to prepare for their perfect Victorian Christmas? Visit our website at bellefontevictorianchristmas.com or pick up one of our printed guidebooks. Then, decide what events you would like to attend. Some events are ticketed and in high demand, so please sign up for them before supplies and space run out. Make sure to order a limited edition cookie tin if you would like to participate in our cookie crawl, or buy tickets to attend the Fezziwig Dinner or Christmas Cordial. You don't want to miss out on an event that you are excited about! Follow us on Facebook or Instagram @BellefonteVictorianChristmas for any updates about this magical weekend. Start planning for your holiday adventure in Bellefonte and mark Bellefonte Victorian Christmas on your calendar today!

Funding for this event was provided through a grant made possible by The Happy Valley Adventure Bureau and the Centre County Board of Commissioners.