Millheim, the heart of Penns Valley, is a town that surprises. Look at the bare description – 900 people, a traffic light, named for mills that have been gone for a hundred years – and you wouldn't expect much. A quick drive-through town probably wouldn't change your mind.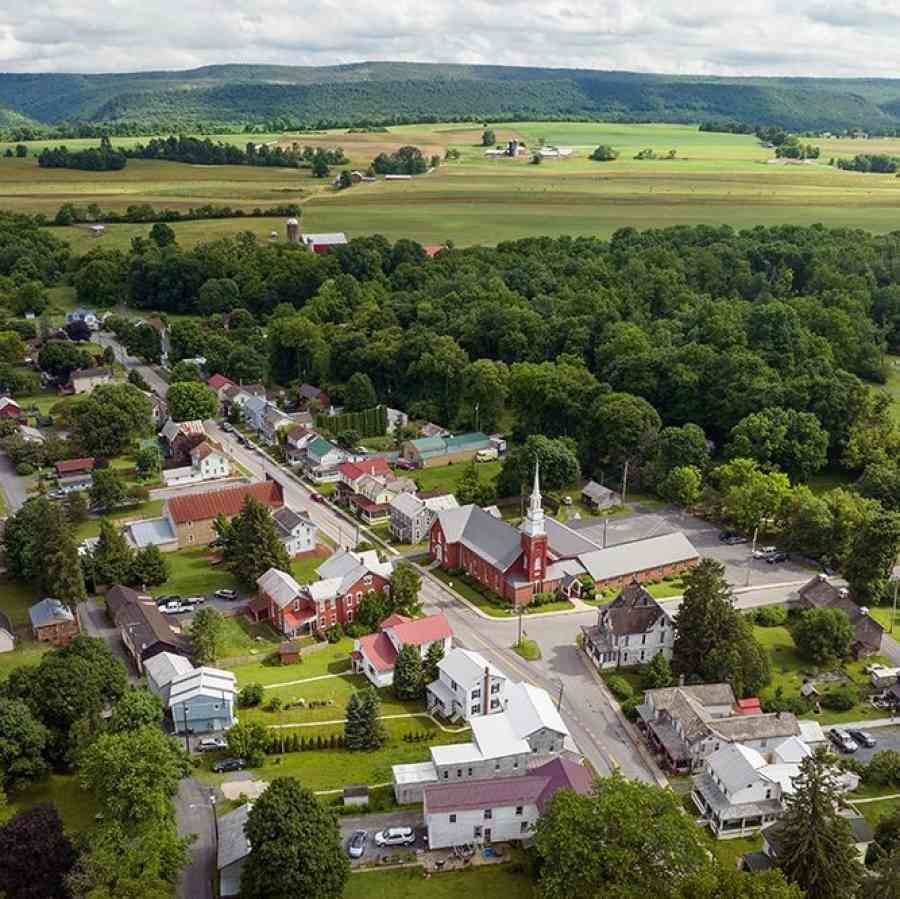 But this little village offers rural quiet and unexpected attractions, a friendly combination that's worth your time. Slow down and take a look at Millheim; really, you have to, the traffic light is the only one in 35 miles on Rt. 45!

Right in the center of town is the Elk Creek Café + Aleworks. There are usually ten house beers on tap, solid classics like pale ale, porter, and IPA. The menu has a big local component: most of the meat, eggs, vegetables and even honey are locally produced. But it's the strong live music program that makes Elk Creek special. Local, regional, and nationally known musicians perform in this small, right-there venue.
Just south of the light is Pisano's Winery, by the millrace that still flows through town. If the weather's warm, grab a table outdoors by the water and meet Millheim's ducks. There's often live music here, too. And of course, wine, all made on premises, ranging from lusciously sweet fruit wines to dryer standards like chardonnay, merlot, and cabernet sauvignon. I like their Italian reds, the Montepulciano and Nebbiolo.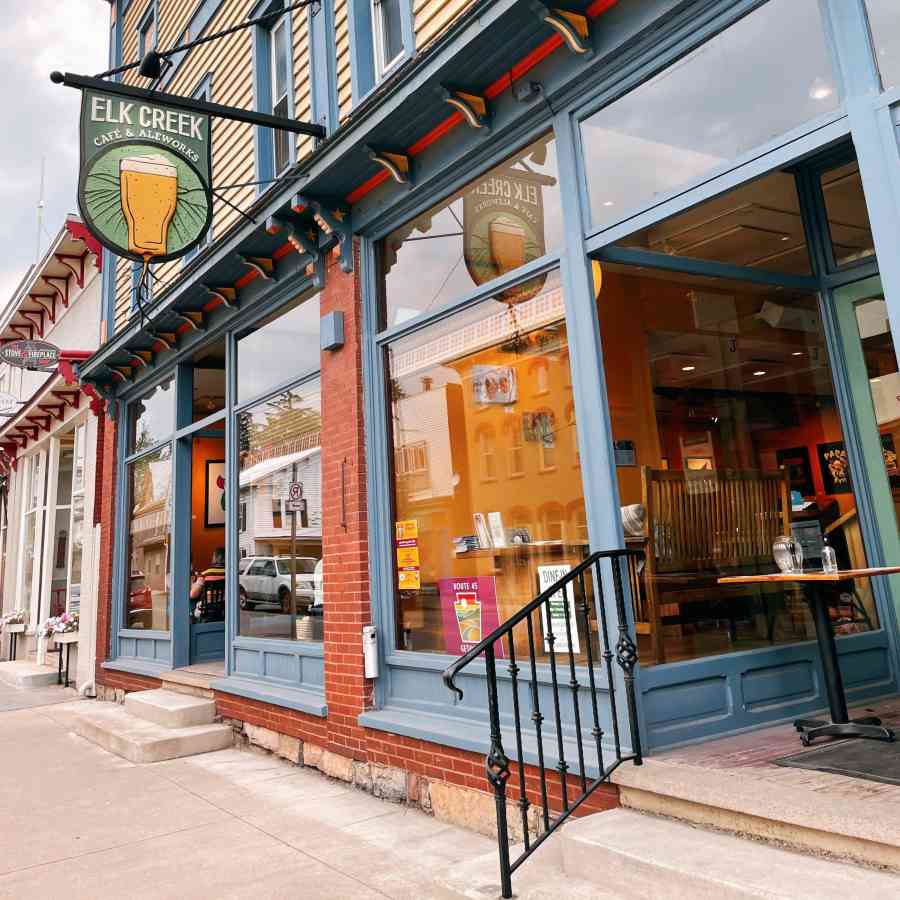 West of the light is the Millheim Hotel, opened in 1794 and rocking ever since. You can get great bar food here; the wings and subs are exceptional, and taco Thursdays get experimental in interesting ways. The back deck is a lot of fun in the summer, with bands most weekends. And if you ride, you and your Harley are always welcome.
Start your morning east of the light at The Meandering Mallard coffee shop. Try the locally roasted coffee, home-baked cookies and muffins, and great sandwiches for breakfast or lunch, 7-3, seven days a week. Settle down in the rustic wood-floored room and meet some of the locals. If you want to stay the weekend, this is also the Triple Creek Lodge B&B, with four wonderfully unique rooms.
What else? How about the Penns Valley Meat Market, whose house-smoked and fresh meats bring people to town from miles away? Get fresh tri-tip roasts there, a rare sight on the East Coast. Or shop local at Burkholder's Country Market, which draws folks from State College for the quirky selection and in-house goodies (try the maple-bacon whoopie pie!).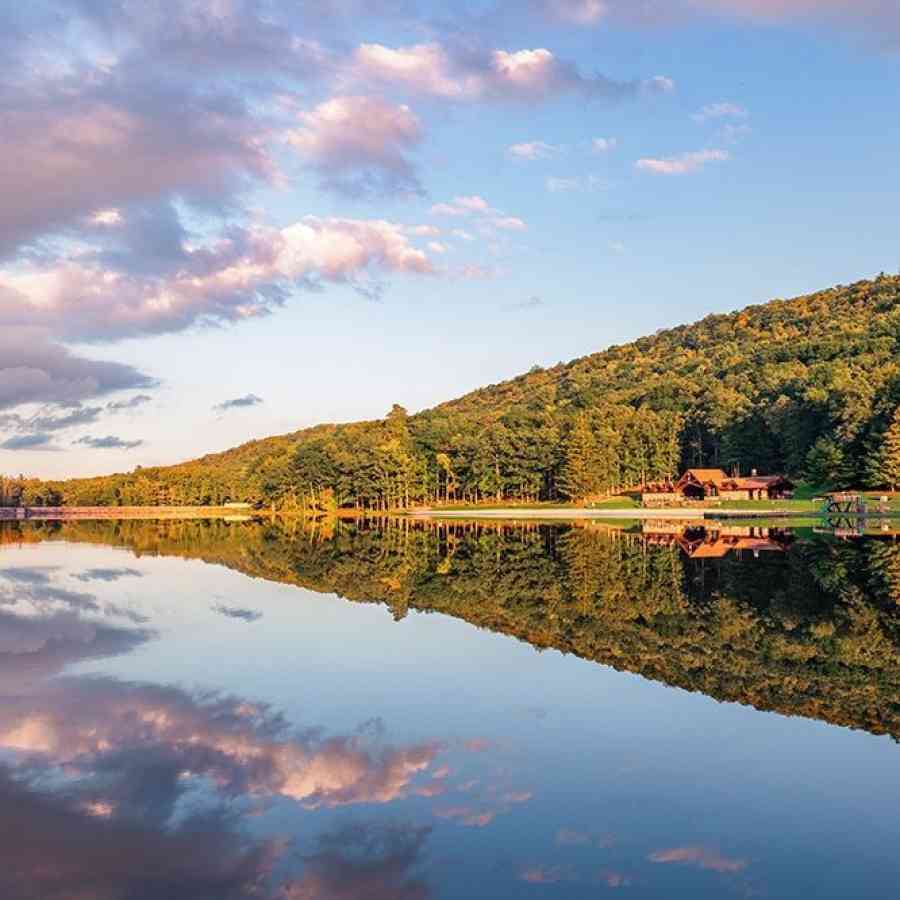 There's an art gallery, the Green Drake, with crafts from local artists, potters, and photographers (they carry my books, too). Then head over to shop for souvenirs at Good Scents candle and gift shop, or maybe at your friendly small-town head shop, the Happy Little Trees Smoke Shop.
Check out Weaver's Store, a kind of Mennonite-owned department store that has Crocs and Carhartt, cast-iron skillets and crossbows, canning and cross-stitch supplies. Or find just the thing you need at Hosterman and Stover, an old school (170 years old!) hardware store.
That's how Millheim feeds the body and mind. But Millheim feeds your soul, too. The millrace is a peaceful walk, hearing the burbling water and chatting with the ducks, from one end of town to the other. Elk Creek runs down to Penns Creek, and the two of them make for some of the best fly fishing in Pennsylvania.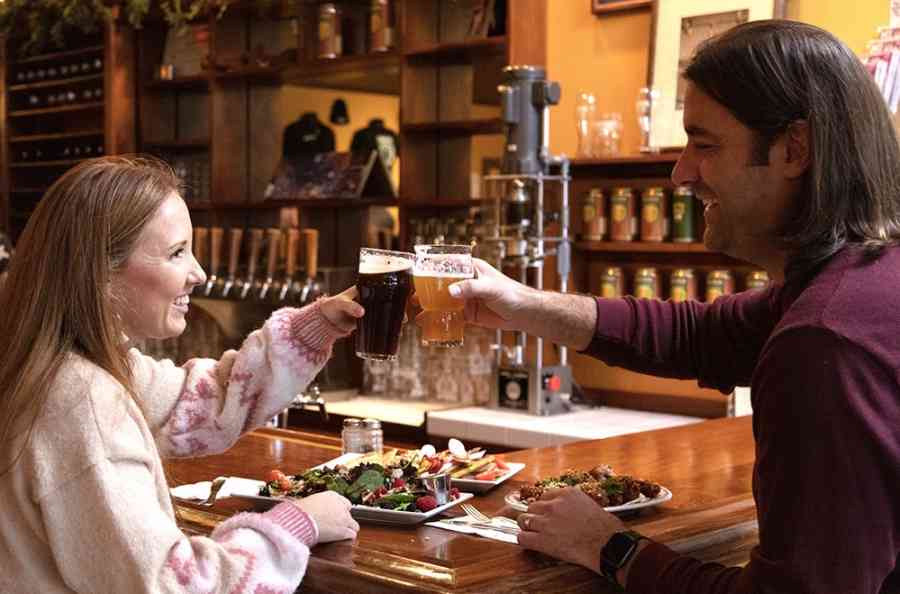 If you want it wilder than that...two of Pennsylvania's finest 'primitive' state parks are just south of town: Poe Paddy, and Poe Valley. These are old CCC parks, preserved and protected, and a treasure we hold close to our hearts. The swimming lake at Poe Valley is a green-girdled gem.
Drive dirt roads or hike trails to visit two excellent panoramas, at Bell's Majestic View on the Sieglerville-Millheim Pike, and Penns View on Poe Paddy Drive. Right below you at Penns View is one last thing we love, the Coburn Tunnel, an old hand-drilled railway tunnel that cuts across the neck of a loop of Penns Creek, making for a great tubing situation in the summer. Float half a mile, cut through the tunnel, repeat.
Don't forget to listen to Millheim's own low-power FM music station, WSOV, as you enjoy this little patch of rural heaven. It's a lot like Millheim: eclectic and understated.
Slow down...and enjoy Millheim.