SPRING BIKE ANYWHERE FRIDAY 2022
State College, PA – May is Bike Month and Centre Region Spring Bike Anywhere Friday is scheduled for Friday, May 20, 2022. Bike Anywhere Friday is an initiative to get people riding in the Centre Region and coincides with National Bike to Work Day which encourages people to bike to work.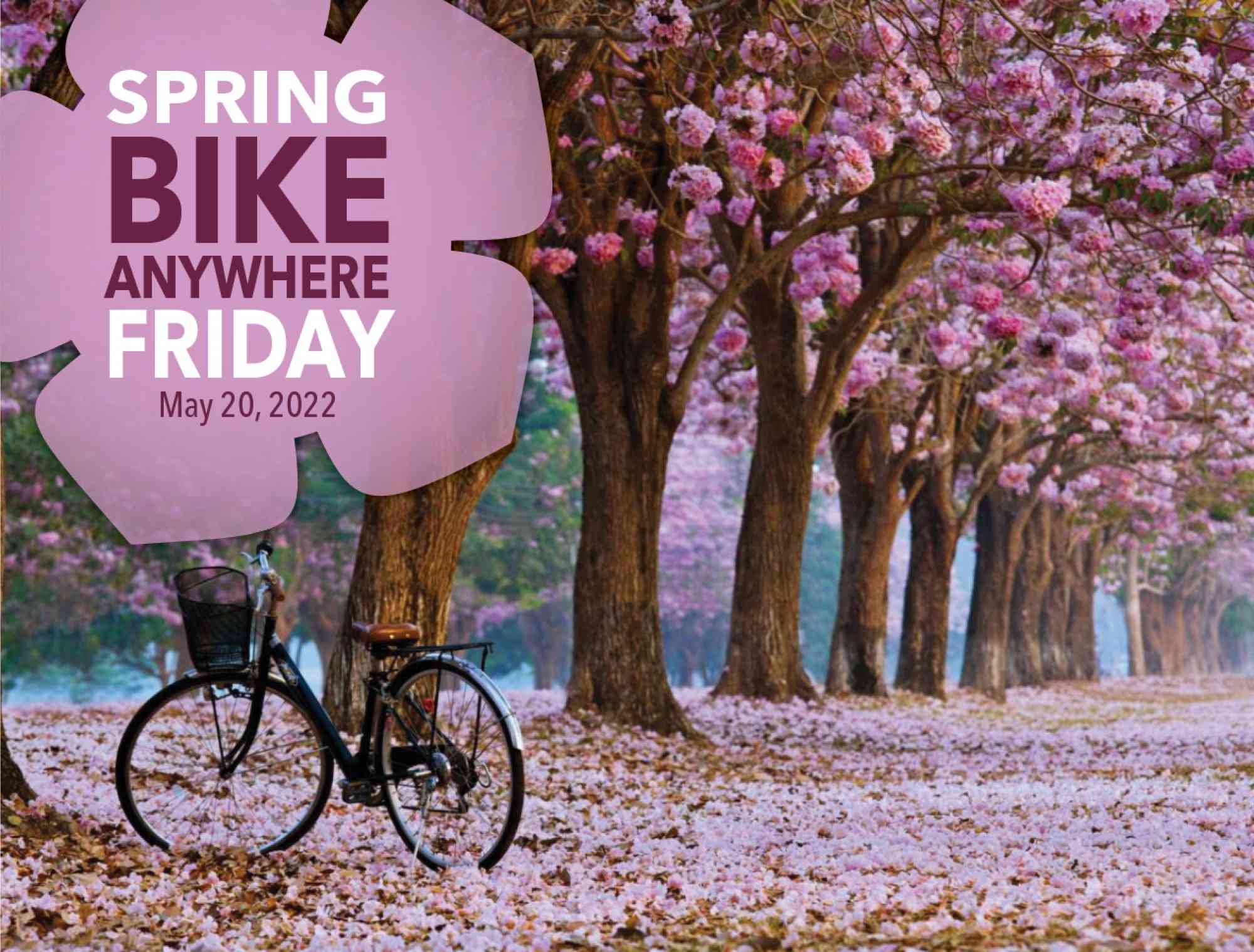 All you need to do is ride your bike any distance and to any place in the Centre Region on Friday, May 20, 2022. After you ride, register the number of miles you biked. Everyone that registers will be entered for a chance to win a $50 Freeze Thaw gift card.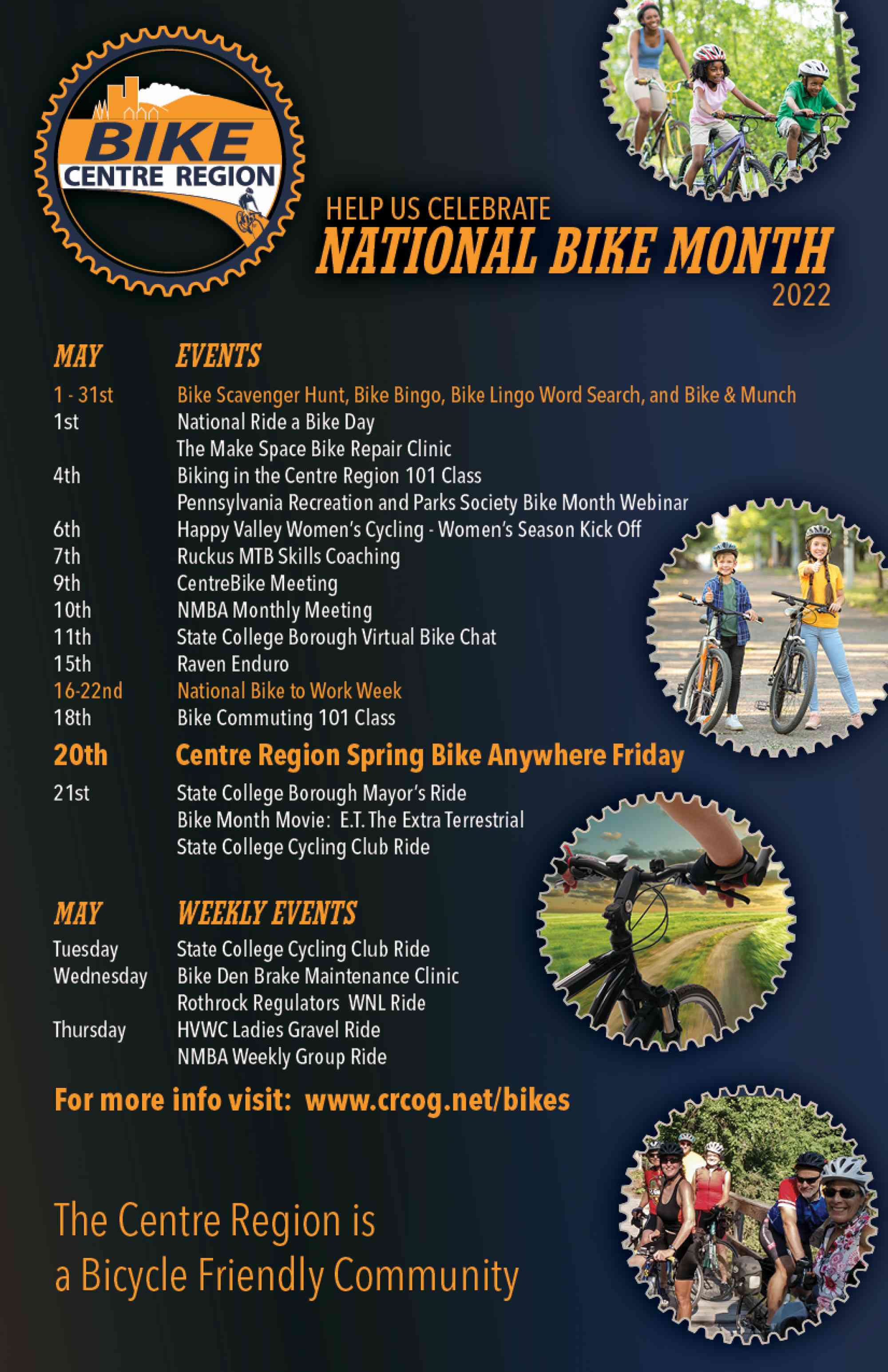 Matthew Cox, CentreBike President, says, "The weather has been amazing for Bike Month 2022. This is one of the many ways bicyclists can help us celebrate Bike Month in the Centre Region. So, get out and ride and register for a chance to win a gift card to supplement your bike gear."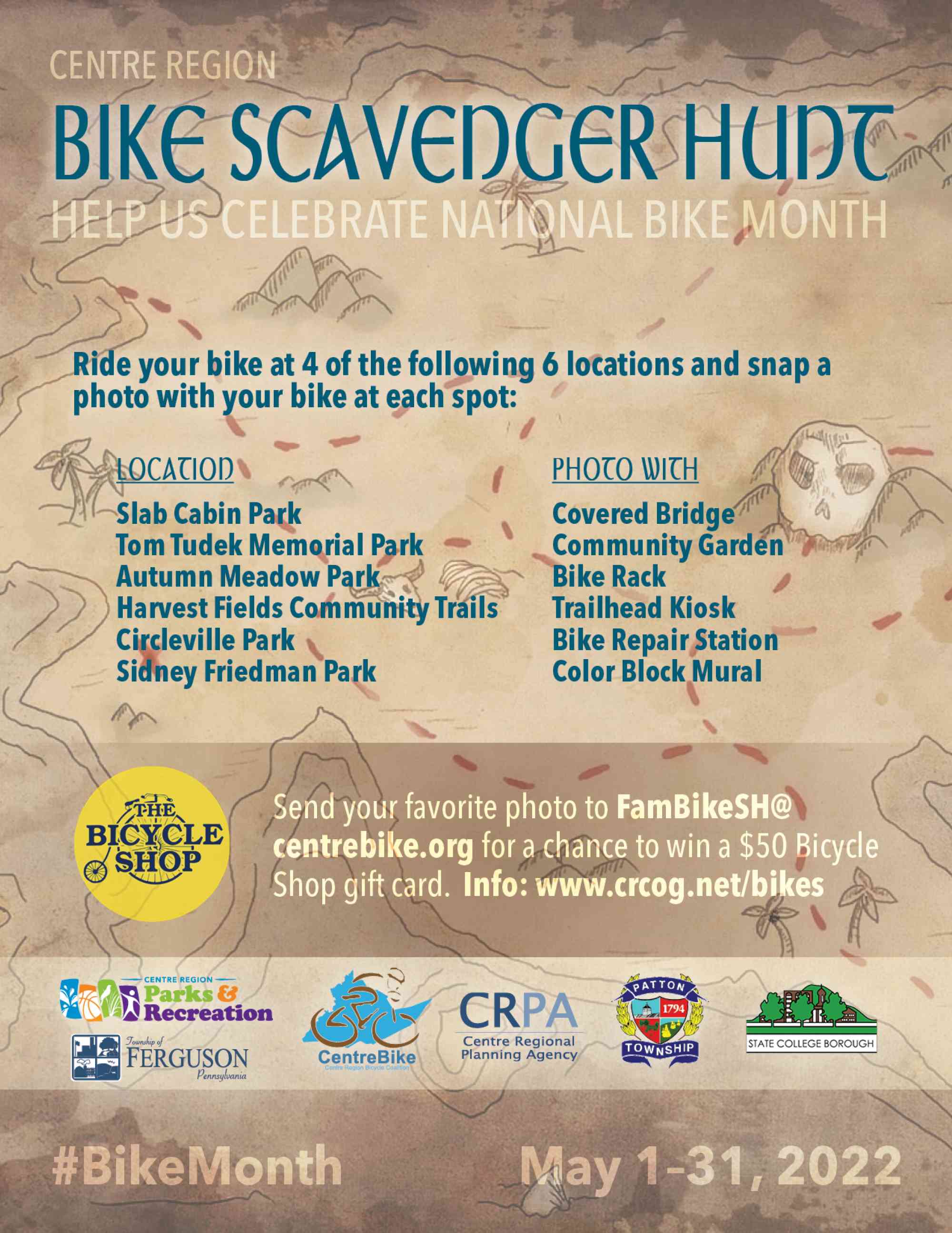 If you are looking for places to ride, check out the interactive bike map at www.crcog.net/bike. The map includes information about existing bike facilities, public bike repair stations and the Region's public parks which are a great place to ride.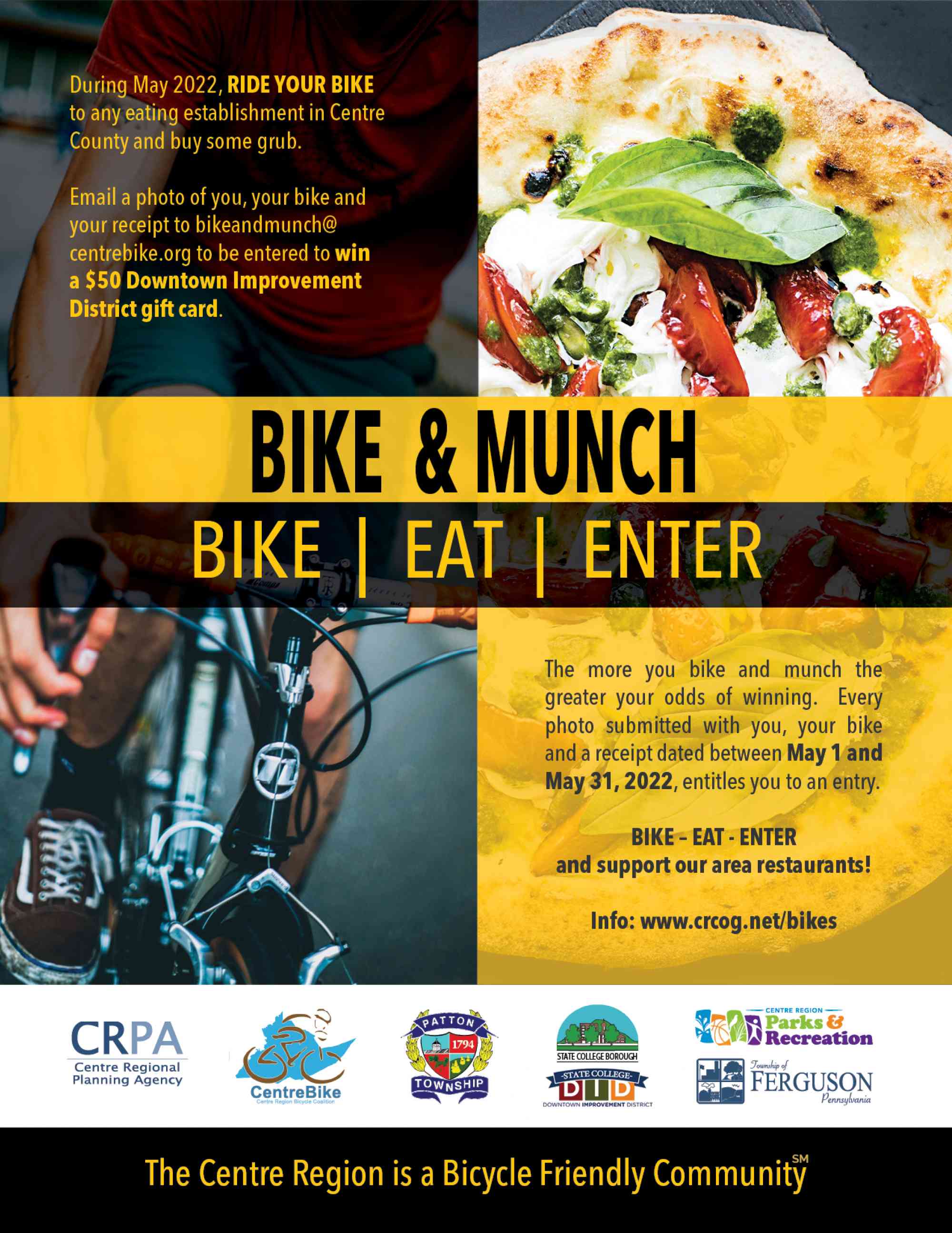 Additional Centre Region Bike Month events include Bike Scavenger Hunt, Bike Bingo, Bike Word Search, and Bike and Munch. State College Borough is also sponsoring a Mayor's Bike Ride and Bike Month Movie on Saturday, May 21. For more details visit www.statecollegepa.us/737/Mayo... Anywhere Friday is a partnership between CentreBike, Centre Regional Planning Agency, Centre Region Parks and Recreation, State College Borough, Ferguson Township, and Penn State Transportation Services.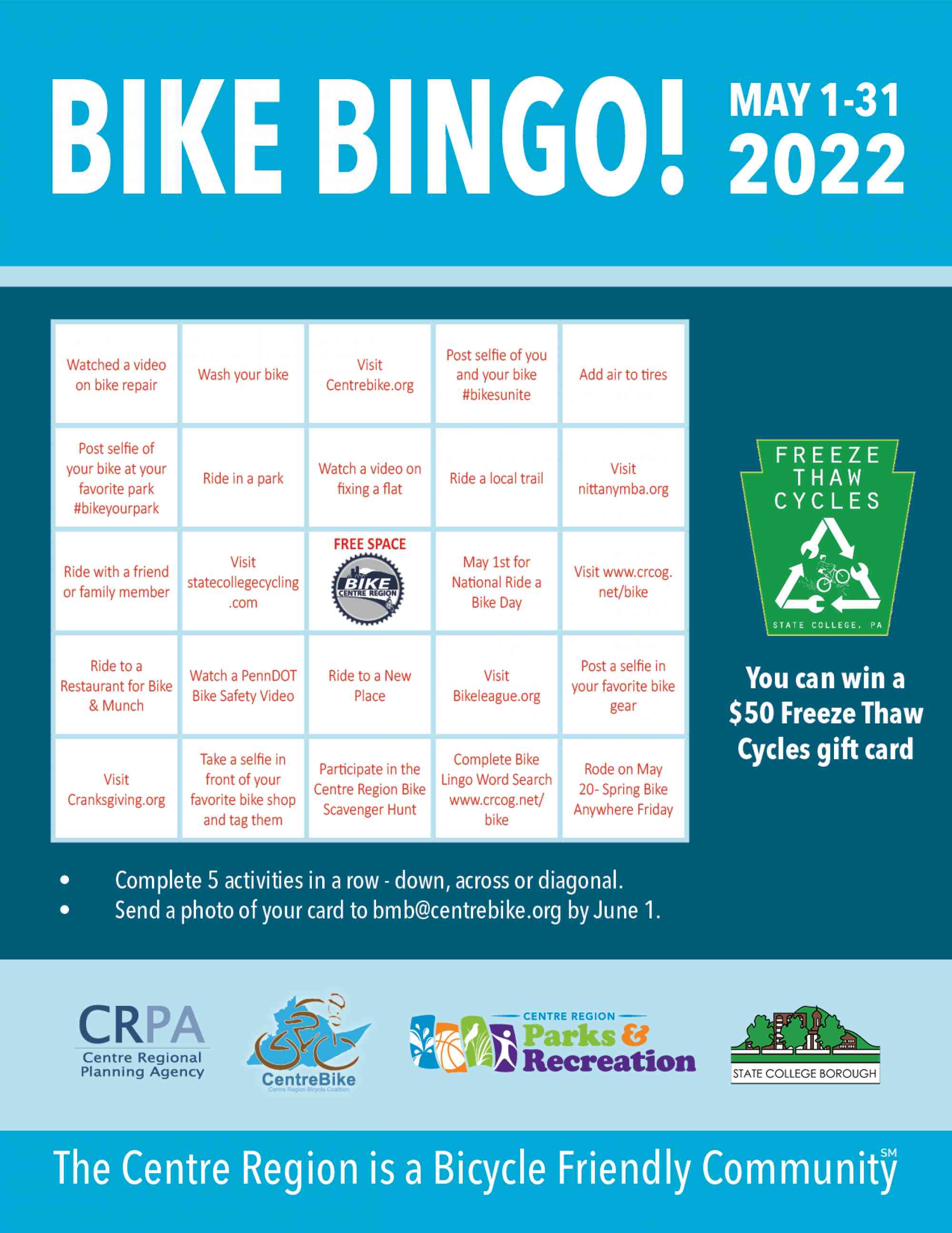 Please visit www.crcog.net/bike for information on how to register your ride.
If you would like more information about this event, please contact Trish Meek at (814) 231-3050 or email at tmeek@crcog.net