Tour of the Best Burgers Near State College
State College is becoming known for its varied cuisine options and its plethora of talented chefs, who are pairing increasingly local ingredients in creative ways.
But let's face it: A college town without a decent burger joint (or pizza place!) cannot survive.
So it's no wonder State College is thriving, because we have a ton of fantastic burger and burger-like options in the area. Have you tried them all?
If you want it branded and beautiful
Its branded bun alone is Instagram-worthy, but your taste buds will show their love for the burgers at The Field Burger & Tap. The Toftrees restaurant uses a house blend of sirloin, ground chuck, brisket and short rib meat to make its patties, then dresses them up with regional Amish cheeses and other delightful toppings.
For something a little different, try the Eleven Oaks Farm burger, which features responsibly raised Wagyu beef from Newville, PA. Wagyu, a Japanese cattle breed, is known for its superior flavor profile and buttery texture, and is hard to find locally.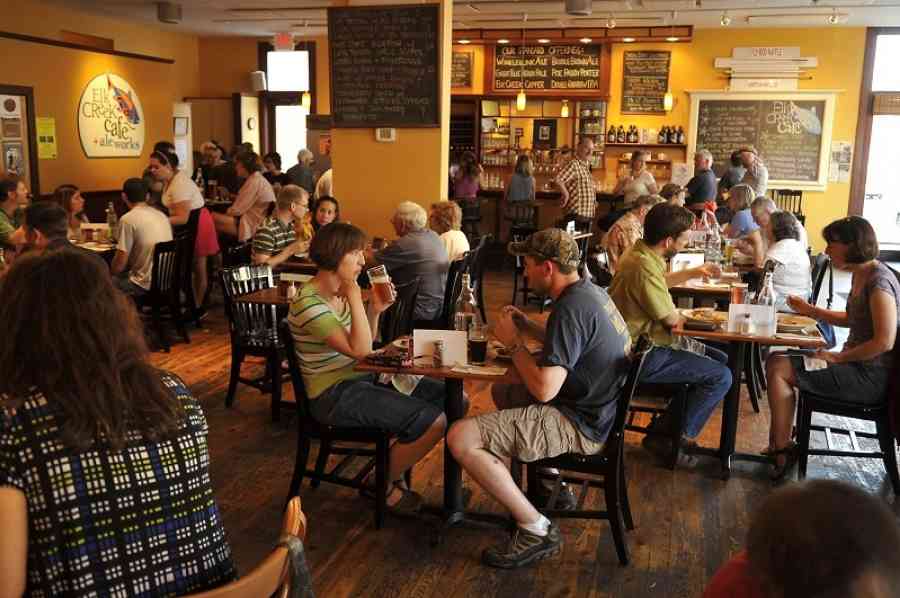 If you want it paired with a local brew
If you don't think local, pasture-raised beef makes much of a difference, we beseech you to head out to Elk Creek Café + Aleworks in Millheim and order their popular burger, which is sandwiched inside a Brioche roll from local baker Gemelli Bread. Pair it with a Brookie Brown Ale or the Poe Paddy Porter. (But if you see Hairy Johns IPA on tap, get yourself a pint of that while it lasts.)
Closer to town, head to Otto's Pub & Brewery for their Cowboy Burger topped with Hogs Galore bacon, Black Mo BBQ Sauce, stoutie onions and cheddar cheese, and pair it with a Mt. Nittany Pale Ale. For something a little different, ask for "the No. 18," a mix of Otto's Apricot Wheat Ale and Double D IPA.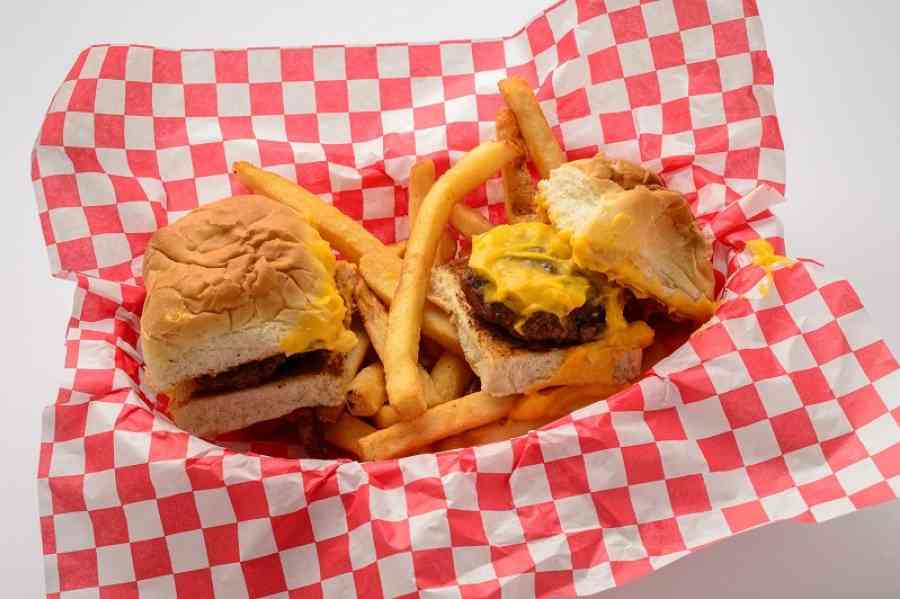 If you want it to be Whimpy … or weird
Baby's Burgers & Shakes is a classic diner that dishes up classic menu items like Whimpy Burgers, which you can buy by the sack! But they also have a slew of specialty burgers, including Brain Fuel, which comes with a smear of peanut butter, bacon, lettuce and mayo; or the Mac Attack — a burger topped with a heaping helping of the restaurant's "famous homemade mac and cheese."
If you want it extra flavorful
The American Ale House is known for its Steam Bar menu and varied specialties like Amish Chicken and Saffron Clams. But they do burgers right, too. The most popular is the 6-ounce Ale House Burger, which has smoked cheddar and a spicy remoulade in addition to the usual lettuce, tomato and onion. Plus the chef paints the meat with eight different spices on the grill, giving it an extra kick of flavor.
If you want it without red meat
Turkey burgers can be a lower-calorie option, or they can just be a delicious alternative to the classic beef burger. The Deli does that alternative well, offering an ABC Turkey Burger that features avocado, Hogs Galore bacon and Goot Essa wood-smoked cheddar cheese along with homemade bacon mayo, lettuce and tomato on a Kaiser roll. (Pro tip: If you're dining at The Deli, be sure to leave room for dessert!)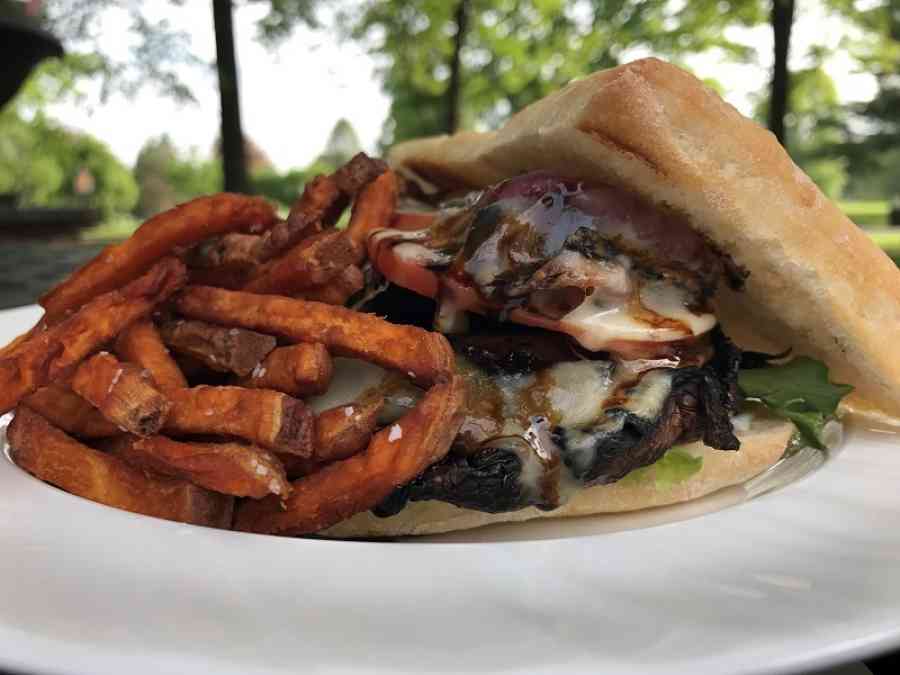 If you want a working man (or woman)'s burger
The burgers are all tasty at Whiskers, the bright and friendly casual bar and eatery inside the Nittany Lion Inn. But to be a true local, get the 'Local 8,' a nod to the Teamsters Local 8, the union for all the folks who work full-time for Penn State's Office of Physical Plant. The hearty 8-ounce burger is topped with bacon, carmelized onion, cheddar cheese and a fried egg. Plus you can get the fresh boardwalk-style fries on the side with your choice of Cajun seasoning, Old Bay or classic salt and pepper.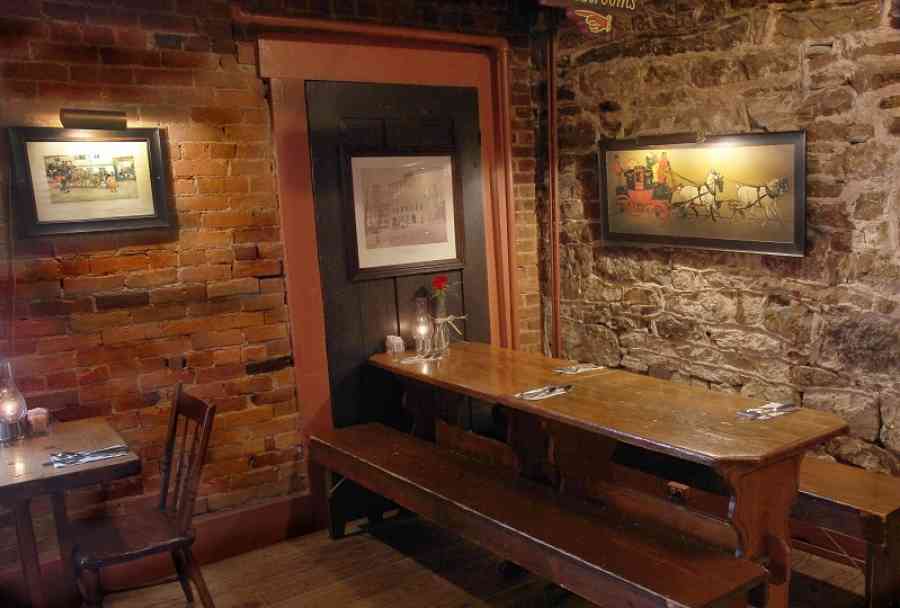 If you want it with a side of history
If you like your burger while stepping back in time, head to Duffy's Tavern in Boalsburg for the 1819 Burger, which is a nod to the date the historic limestone tavern building was built. (Duffy's celebrates its 200th anniversary this year!) The 8-ounce burger is grilled to your liking and topped with bacon, French fries, coleslaw, a fried egg and American cheese, plus lettuce, tomato and a pickle if you like. It's served with a steak knife, because chances are you're going to need help getting a handle on this one.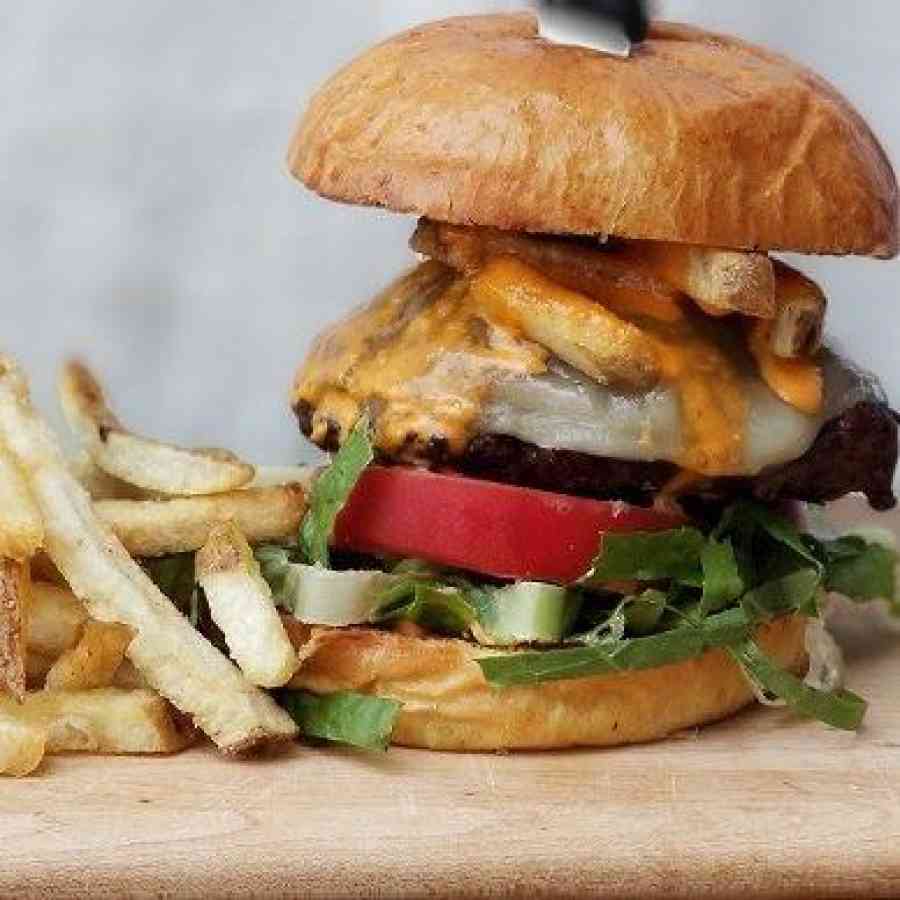 If you want it off the beaten path
If you're up for about a 30-minute drive from State College, head to the Hublersburg Inn for their Hubie Burger, which comes with their Tussey Mountain WingFest-winning spicy garlic ranch wing sauce in addition to French fries, grilled onions and provolone cheese. Hublersburg Inn staff proudly proclaims their burgers are "made to order," so if you want to add some of the grilled mushrooms from the Mushroom Swiss Burger or bacon from the Black and Bleu Burger, have at it. Just ask for extra napkins.
If you want it from a new spot in town
Tailgate Sports Bar & Grill is the latest iteration of what used to be Damon's on East College Avenue. Half the menu's burgers are topped with bonus meats: Try the Hangover, which features a fried egg, pulled pork, tomato and an onion ring on top. (Note: Thursday is Burger Night, when all burgers are discounted in price — but not in taste.)
BRGR is getting ready to open in the former Citizens' Bank building on West College Avenue. Their gourmet burger menu includes several classic and signature offerings, plus a craft-your-own option with nine kinds of meat, 27 toppings and 10 kinds of cheese to choose from.
If you want it your way
The great thing about State Burger Co. in Bellefonte is the way they understand that only you know exactly how to make your best burger. Their menu is a veritable choose-your-own-adventure map for burgers: You select the kind of meat, bun, toppings and sauces you want for your perfectly custom creation. You also get to pick from a selection of French fry seasonings, so they're sure to make your most satisfying side.
If you want it reinvented
Bistrozine is a small eatery on Calder Way with a creative menu of specialty dishes that are prepared, plated and often served by the chef himself. For a new spin on the burger, take a seat on one of the restaurant's swings and try its Bacon Cheeseburger Dumpling, a flavorful appetizer served with sweet and spicy aioli.
If you want it fast and fresh
Five Guys Burgers & Fries has been holding it down in the small plaza on West College Avenue for more than 12 years with its finger-licking burger goodness and piping hot boardwalk-style fries. (Get 'em Cajun style!) These basic burgers are made fresh to order while you watch, licking your lips and grabbing as many napkins as you think you'll need.
To get your burger tour planning started request our official visitor guide: Click Here