Happy Valley's growing craft beverage scene has the advantage of incredible scenery and unique locations as guests enjoy local ciders, beers, wines and spirits. From views over the farmlands along Route 45 to a repurposed industrial center neighboring the railroad tracks, visitors have plenty of choices when it comes to craft beverages.
In the last year, the Central PA Tasting Trail added new businesses, held new events, and became bigger and better than ever.
"We added 2 new members — Axemann Brewery and 814 Cider Works, J.L. Farm and Cidery," said Celesta Powell, director of the Tasting Trail. "These additions provide our Tasting Trail an even bigger footprint in the already amazing craft beverage culture that has taken hold here in Centre County."
The first ever Oktoberfest was held in 2021 at Grange Fair Park, as well.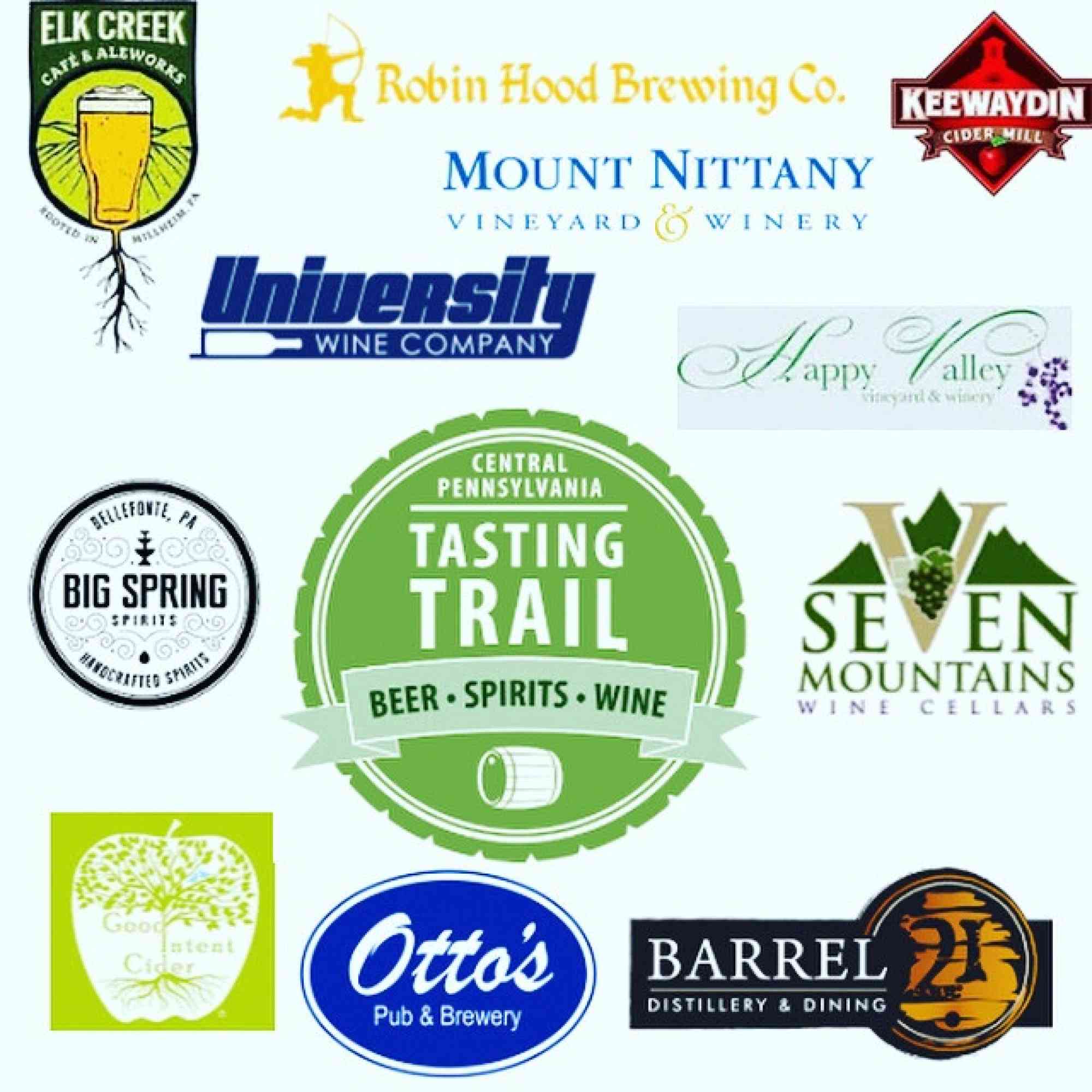 "As a larger group we had a successful 4th Annual Summer Craft Beverage Expo in Bellefonte and tackled our first ever event at Grange Park with Oktoberfest," Powerll said. "This event, while never hyped to be a traditional Oktoberfest of any sorts, was a phenomenal community success – in spite of the weather. Our presence as a combined trail just keeps getting better and better. With both events, we expanded our network of businesses that were our vendors, enjoyed a history lesson with the amazing duo of Local Historia, and jammed out to some excellent local music!"
So what's on tap (pun intended!) for 2022? Powell says a lot:
"We are so excited for 2022 — we are looking to add a spring event like no other here in Centre County … We also anticipate growth in our member businesses."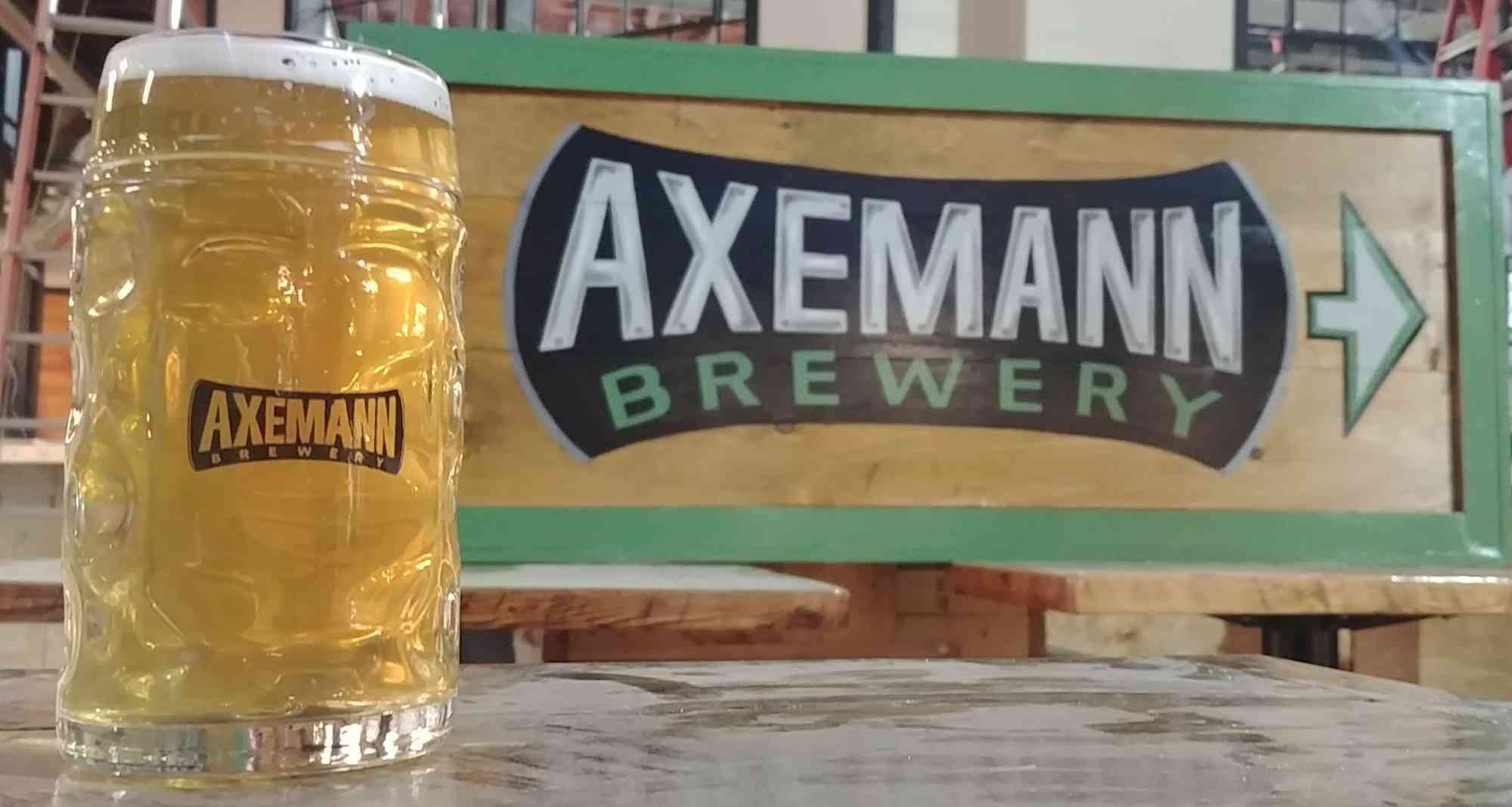 Members are expected to meet certain requirements before joining the trail, including that they must produce their product here in Centre County, be open to the public at least 20 hours per week, and be in business for at least a year before joining.
"We are watching as our craft beverage community continues to grow and we cannot wait to have them join us."

"We are watching as our craft beverage community continues to grow and we cannot wait to have them join us."
The Central PA Tasting Trail can guide you on your search for the perfect drink. With 13 different establishments serving wine, beer, cider, and spirits, you're sure to find the experience right for you.
"If you are considering a passport purchase to explore the Central PA Tasting Trail, this is the best way to see our community," Powell said. "Our passport takes you throughout the county, to Boalsburg, State College, Bellefonte, Millheim, and Spring Mills … the Trail passports offer the opportunity to truly see Centre County's heart."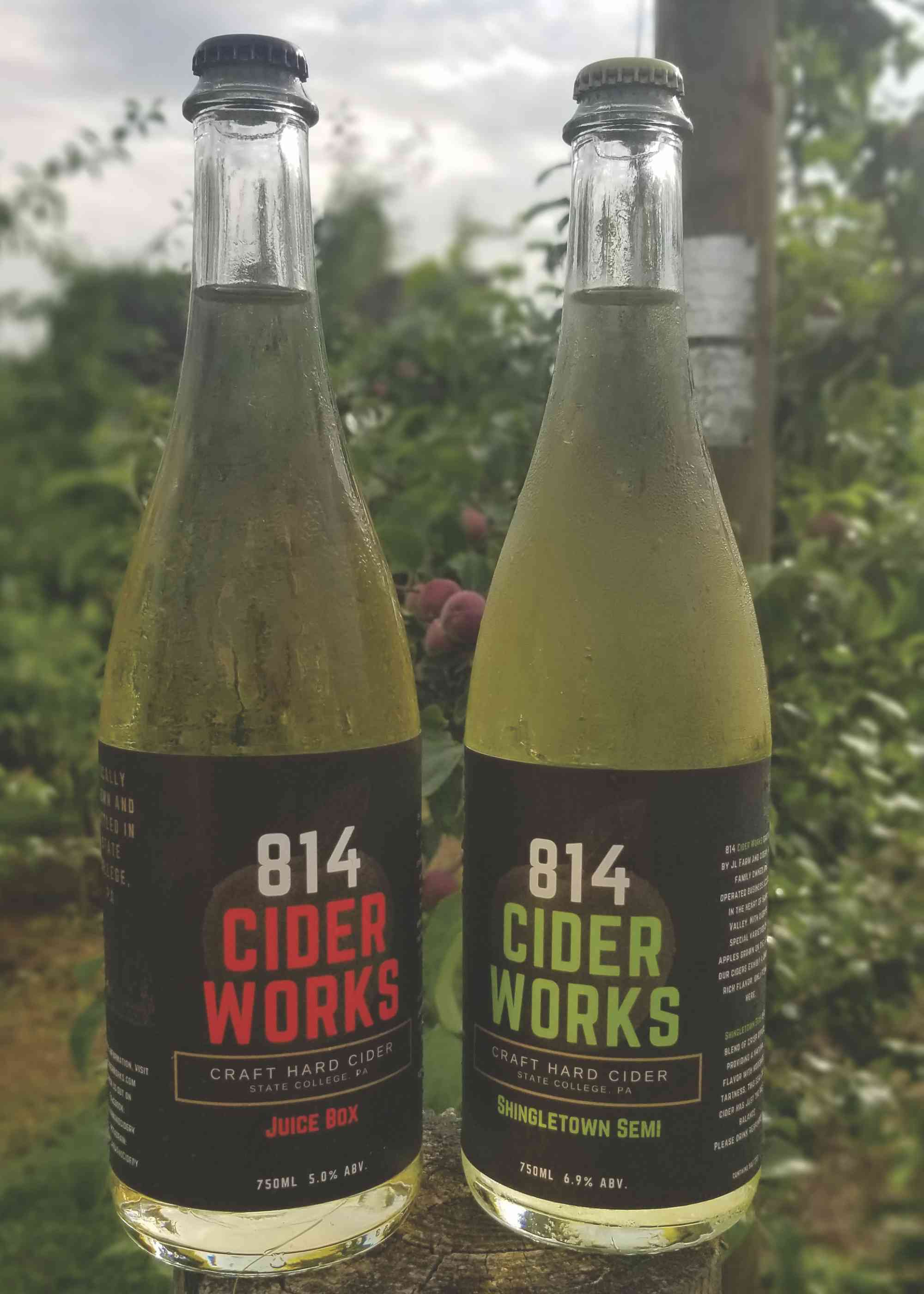 Cideries
814 Cider Works
814 Cider Works promises stunning views of Happy Valley at its hilltop location in State College. Find a range of house ciders and brews on tap. They often feature live music on weekends at their new facility, which opened in June 2019.
Good Intent Cider
Enjoy cider by the glass, bottle, crowler and growler from Good Intent Cider in Bellefonte. In warm weather, enjoy music on the outdoor patio. Or enjoy Good Intent's wide range of ciders in the cozy tasting room.
Keewaydin Cider Mill
Keeywaydin Cider is part of the Otto's and Barrel 21 family, and can be found at either location on North Atherton in State College. The apples come from the Kunes farm in nearby Clearfield County.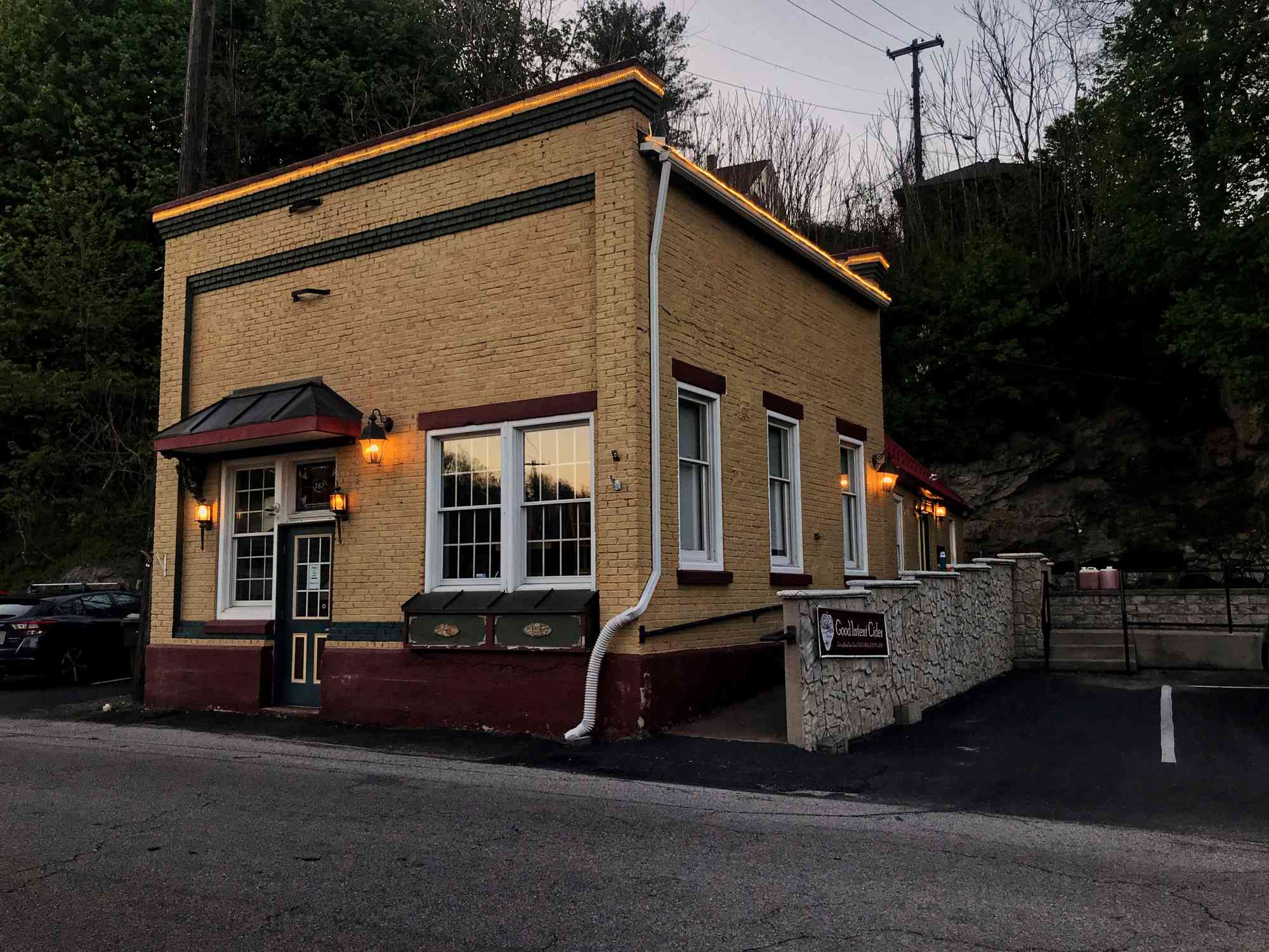 Distilleries

Barrel 21 Distillery and Dining
The sister and neighbor to Otto's Pub and Brewery, Barrel 21 Distillery and Dining offers an excellent selection of cocktails, wine and Otto's draft beer. The cocktails, of course, are made with Barrel 21 spirits such as the White Tail (a bourbon whiskey), White Rye, Vodka, rums and gins and more.
Big Spring Spirits
Big Spring Spirits draws its water from the award-winning Big Spring in Bellefonte. In addition to fine spirits that make the backbone of their cocktails, Big Spring Spirits is housed in the renovated, historic Match Factory. Have a drink inside the tasting room or with views of Talleyrand Park from the outside patio.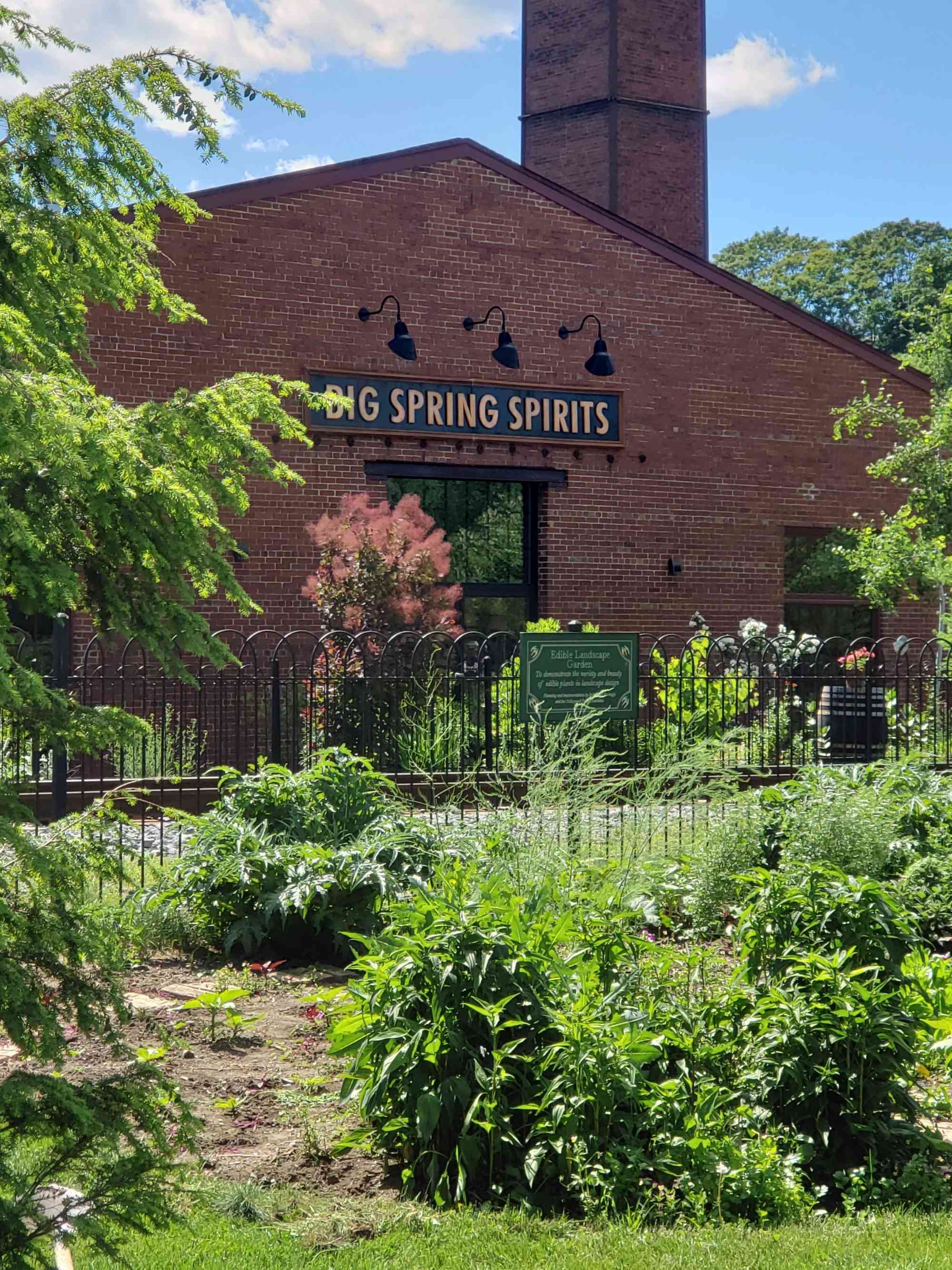 Breweries
Axemann Brewery
One of Centre County's newest breweries, Axemann Brewery, is located in the former Cerro Metal Plant, part of a sprawling industrial complex in Bellefonte that's adding new tenants. Axemann Brewery has transformed their space into a large, modern venue to serve their beers, and features The Blonde Bistro restaurant, a well-known Bellefonte eatery. Sit along the windows overlooking the creek and you'll likely catch a passing train.
Elk Creek Cafe + Aleworks
In the small, beloved town of Millheim, Elk Creek Cafe + Aleworks always has something interesting happening in the flavor department. Their selection of house brews mixed with big flavors from the kitchen and a cozy dining and taproom on mainstreet make it worth the drive through some of the most beautiful farmland Centre County has to offer.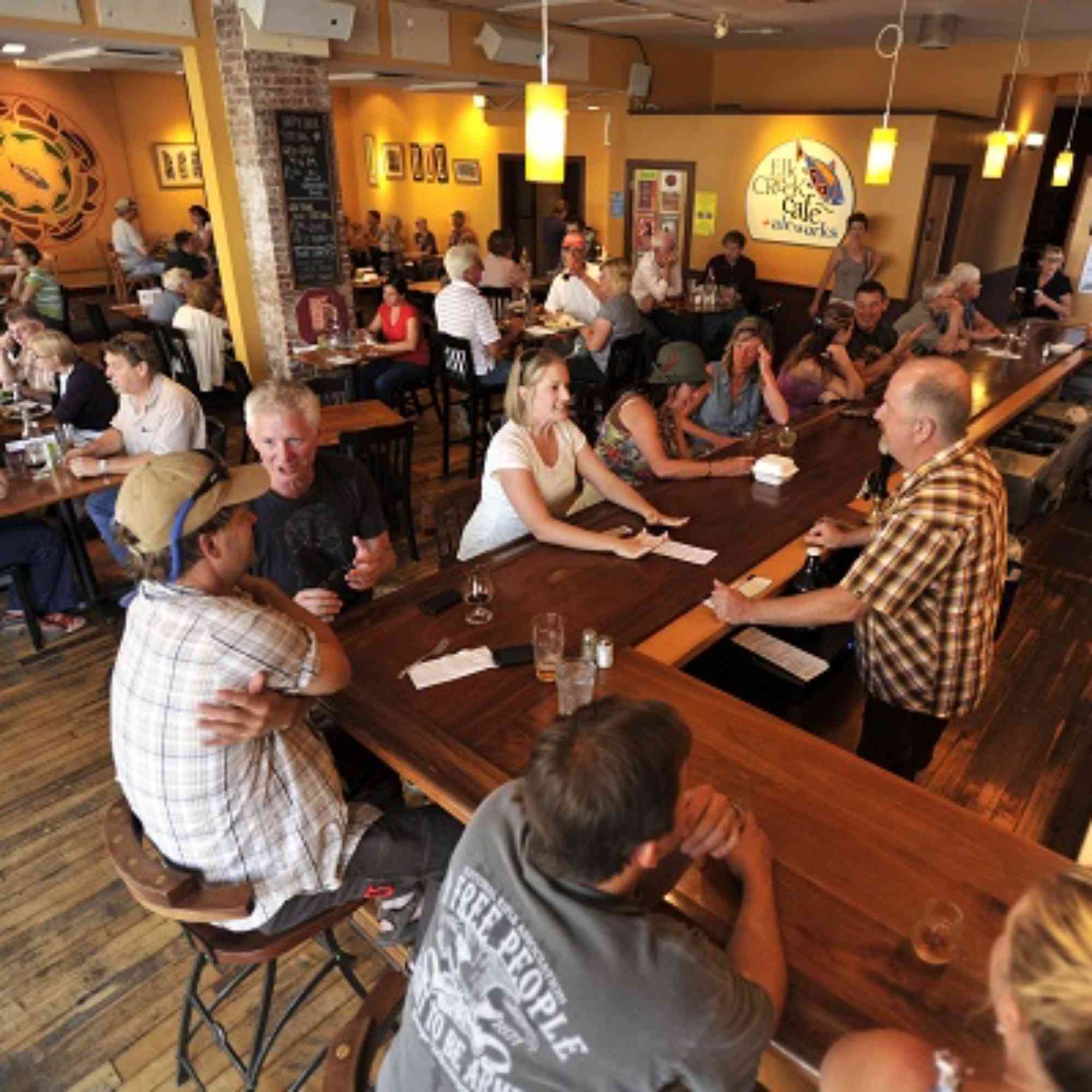 Otto's Pub and Brewery
Located next door to Barrel 21 Distillery in State College, Otto's Pub and Brewery offers a wide selection of beers brewed onsite. Enjoy lunch and dinner in the large restaurant. On the way out, stop by the gift shop for Otto's swag. Cases and keg sales are also available onsite.
Robin Hood Brewing Co.
Robin Hood Brewing Co. and Home D Pizzeria in Bellefonte offers a wide selection of craft microbrews that are continuously rotating. The sports-oriented restaurant also has a large food menu, and the pizza is a well-known Centre County staple.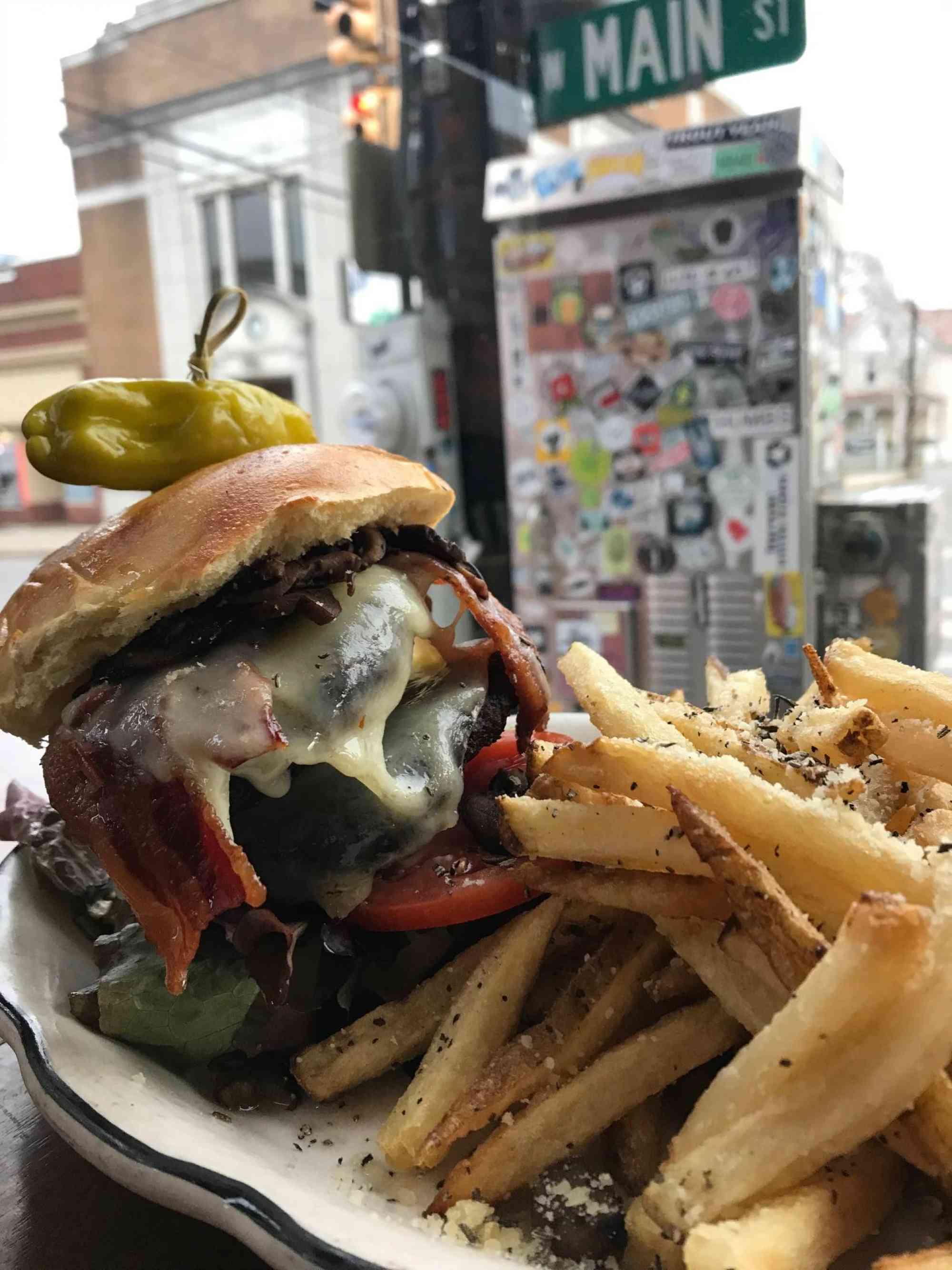 Wineries
Happy Valley Winery
Happy Valley Winery grows 90 percent of the grapes used to make their wines, grown from 10 different cultivars. Located in the southwest State College area, enjoy the views of vineyards and farmland from the patio in the summer months or the timber-framed tasting room.
Mt. Nittany Winery
Located at the foot of Happy Valley's best-known mountain, Mt. Nittany Winery has been serving the area since 1990 at its quiet and gorgeous location between State College and Centre Hall. Enjoy wines made from six different varieties of grapes in the chalet-styled tasting room adjacent to the easily photographable pond.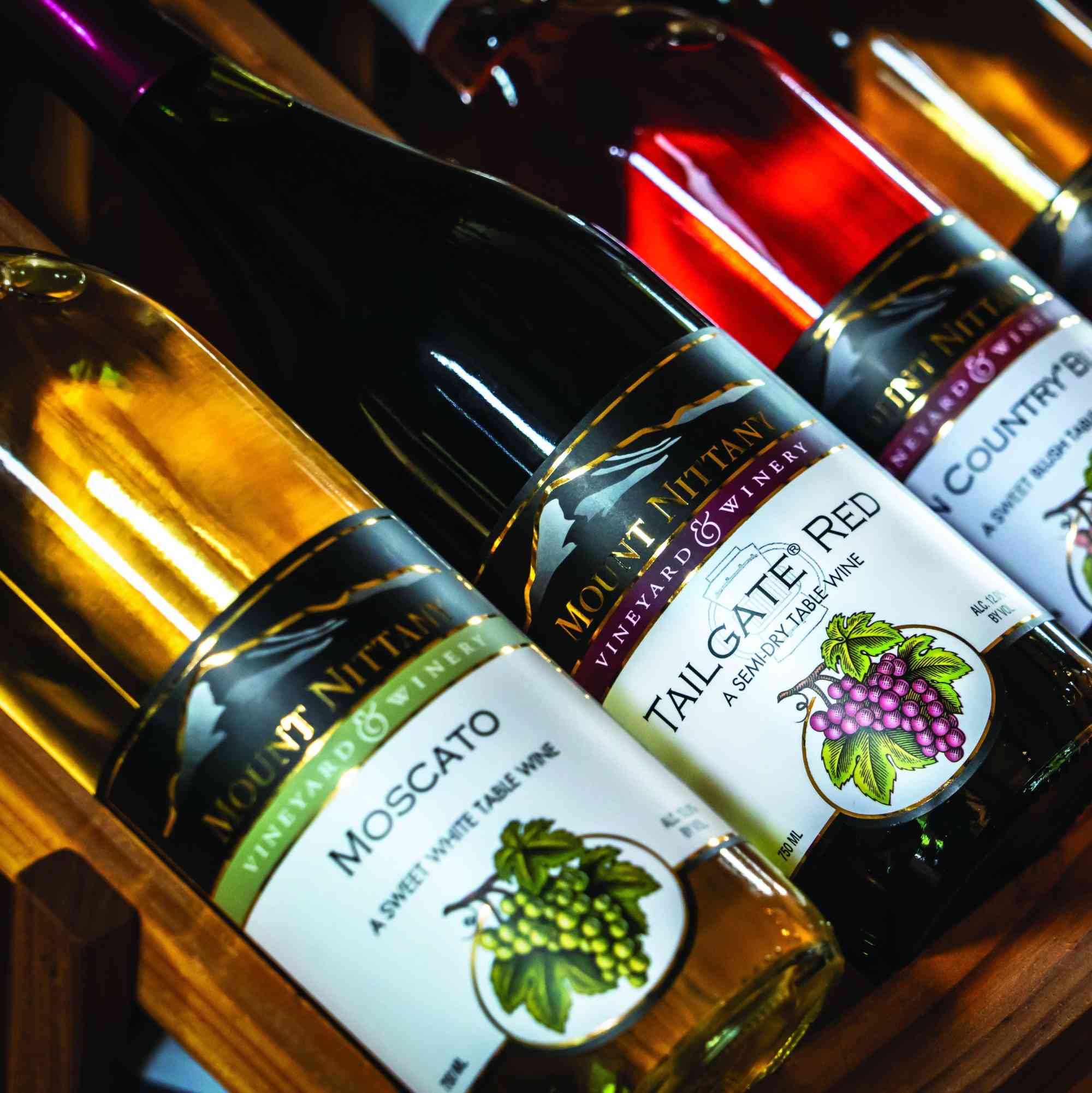 Seven Mountains Wine Cellars
Enjoy Seven Mountains Wine Cellars in one of their two locations in Centre County: in downtown Boalsburg at the Wine Bar and at the beautiful mountain location just off Route 322 in Spring Mills. In the summertime, enjoy a glass (or more) of their award-winning wines around the fire.
University Wine Company
University Wine Company has a brand new location just off Route 45 in State College. Take in the scenic view of the vineyard and southern State College as you enjoy wine either in the spacious tasting room or outdoors on the lawn.