The AAUW STATE COLLEGE USED Book Sale is ONE OF the largest on the East Coast, and it's back this May
If you, like me, have ever braved the surprisingly chilly morning air of MID-May to take a number and get in line for the bibliophile dream that is the AAUW STATE COLLEGE Book Sale, then this message is for you. The sale is back from Saturday, May 14 through Tuesday, May 17, 2022, at Penn State's Snider Ag Arena and it's just as wonderful as you remember.

The event, which celebrates its 60th anniversary this year, is one of the biggest used book sales on the East Coast.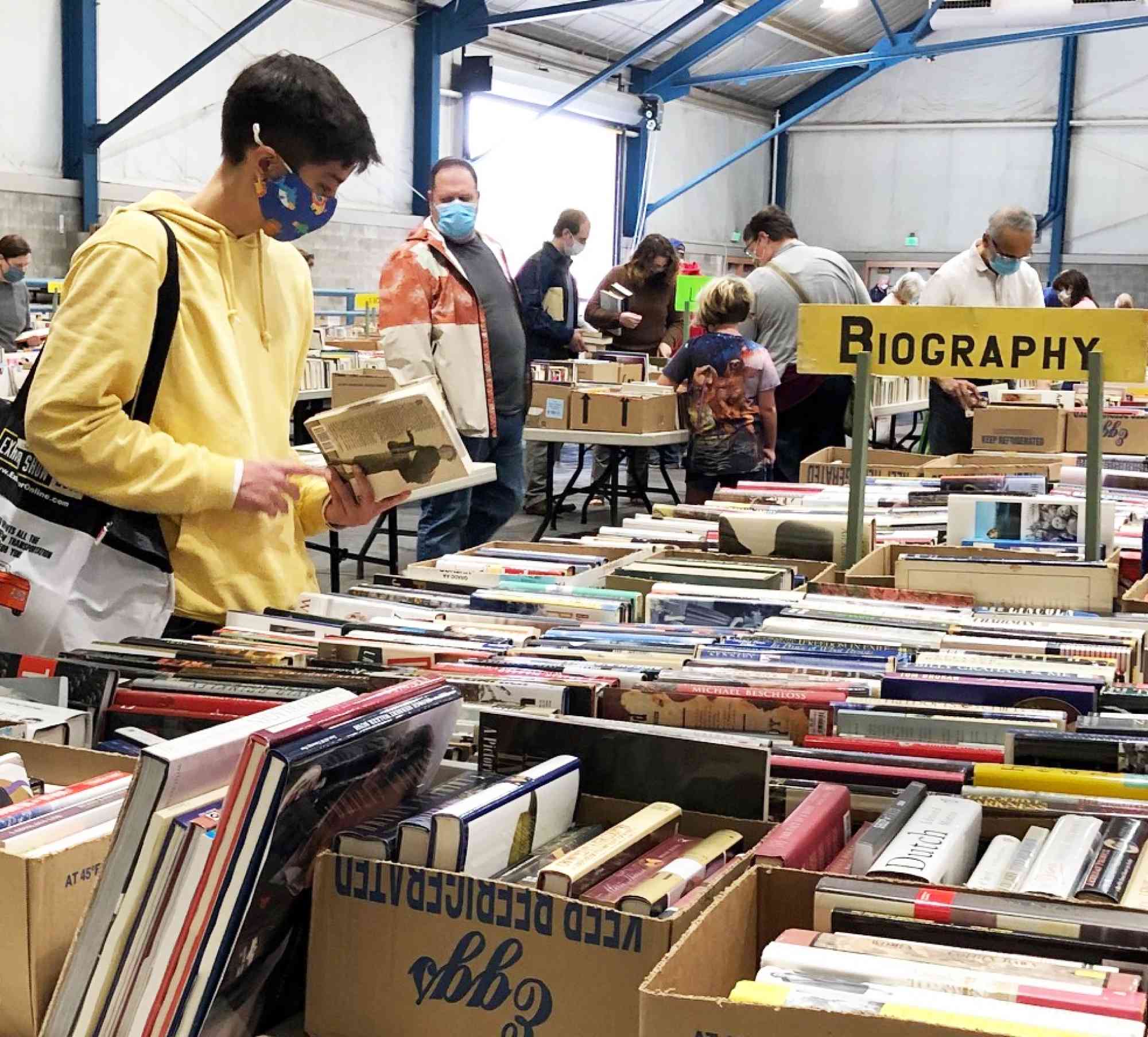 And while the size is staggering, what has brought me back for 25+ years (one year I made a quick trip just three hours before my son was born) is how the sale is meticulously organized and curated.
The books are sorted into categories like biography, cookbooks, mystery, and children's fiction, making it so easy to fill your bag — but please not their tomato boxes — with books to keep you busy for days and weeks to come.
The sale begins on Saturday, May 14. On Monday, all books are half price, and it's bag day on Tuesday — how many books can you fit in a bag for $8?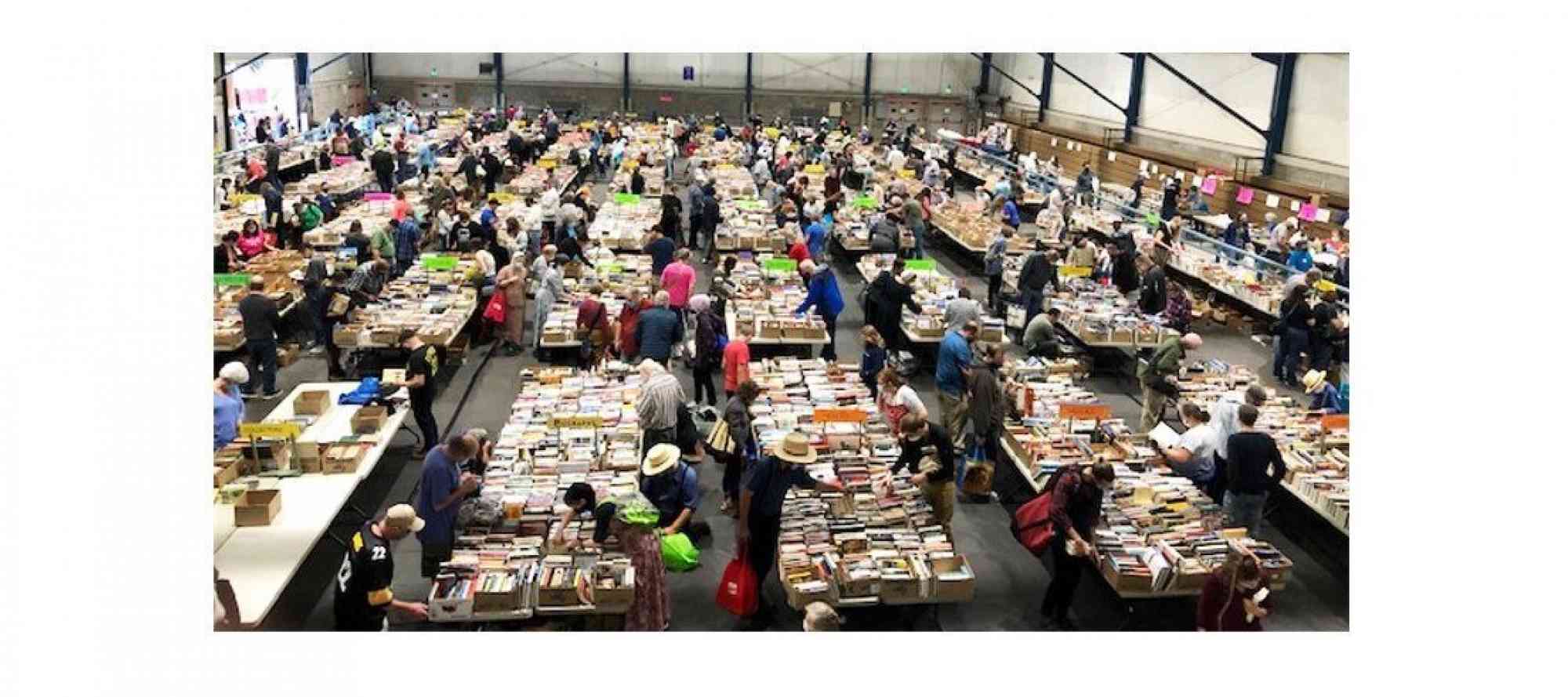 The event has been a date for my dad and me for the last several decades, even though we barely see each other after we walk through the door. He stops just inside the door to stock up on biographies, while I head to the back of the arena in hopes of unearthing an Adam Dalgliesh novel I haven't read yet.
This year, I'll be back, battered canvas bag on my arm. I hope you'll join me. Just save a few of those Dalgliesh books for me.
You can DROP book donations AT their BOOK BINS 24 hours a day at 2197 High Tech Rd, State College now through Tuesday, April 5. The sale is organized by AAUW State College, which advances equity for women and girls through advocacy, education, and research, done through public policy initiatives, community grants, scholarships, and programs.