The best place you've never been in Happy Valley
Pine Grove Hall is cool, chic and totally unexpected. If you're a Penn State grad who loves football weekends, summer festivals and any time of year in your favorite college town, you probably think you've been to all the places, old and new. But if you haven't been to Pine Grove Hall, you're missing out on one of the best experiences Happy Valley has to offer.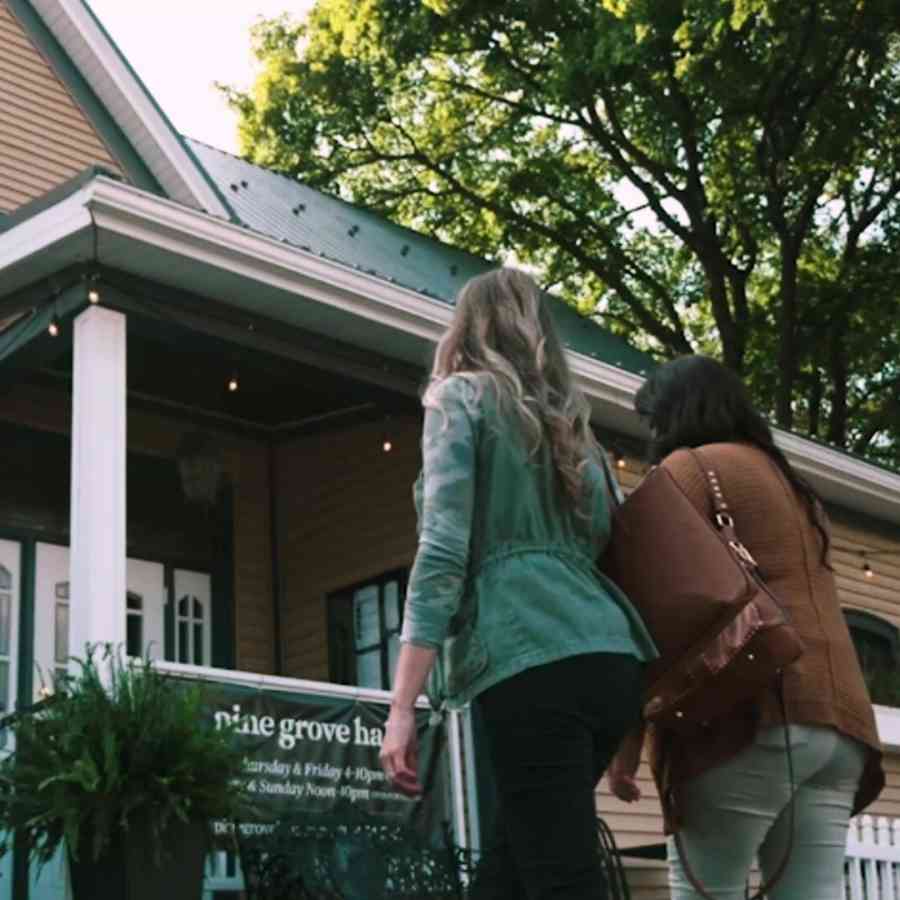 Owner Liz Grove says it's hard to believe it's been three-and-a-half years since Pine Grove Hall opened its doors in June 2020, initially offering curbside pickup of food, beer, wine and cocktails, then turning its parking lot into al fresco dining, then welcoming just 15 people inside to enjoy only instrumental performances. Friday night of Penn State's White Out weekend, the restaurant seated over 120 people in five hours—a far cry from those covid regulation days.

"This fall, finally, things are starting to feel normal," Grove says. The restaurant and music venue is hosting three acts every week, including two from outside the area every month. With two areas of focus—food and music—you might wonder if one outshines the other. But thanks to Grove's evolving vision, both elements of Pine Grove Hall exceed expectations.
"I started out wanting to create something beautiful for people to enjoy," she says. "Somewhere to get away from the outside world." Intentionally, the venue has no televisions. Grove meticulously chose the décor and curated the lighting for a 1920s vibe.
"Over time, I've realized how important it is for this entity to support creativity of all kinds—culinary creativity, music, cocktail creations and even the creativity of our local vendors, from farmers to breweries and wineries," she says.

Ninety percent of the menu's ingredients are sourced from 30 local farms—an important distinction in which Grove takes pride. "Look at all the resources we have right here," she says. "It gives us more than fresh, trustworthy ingredients; it gives us self-sufficiency. We don't rely on a big supply chain. It's a little bit of throwback to the way things used to be." Every month Pine Grove Hall hosts a Supper Party, inviting guests to meet, dine and get to know one of the restaurant's local farm partners.
Even Chef Tory Glossner is local. A Penns Valley native, he studied at Johnson & Wales University and, through local connections, learned about the opportunity at Pine Grove Hall. From small plates to entrees and desserts, he highlights seasonal favorites in both traditional and unique dishes. While prices are on the higher end, his menu showcases seasonal favorites in both traditional and unique dishes. With small and large plate options, the selection lends itself to ordering a variety and sharing among your table. Dinner is served Wednesday through Sunday evenings and Sunday also offers brunch.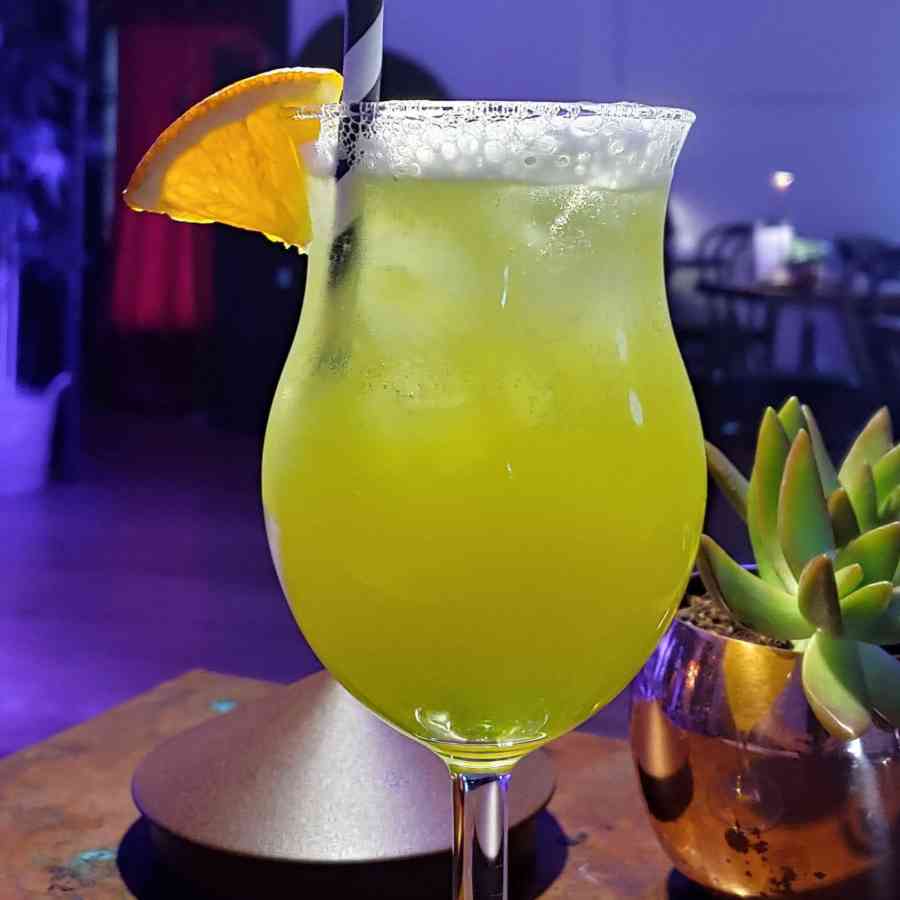 Speaking of unique, the intimate setting makes for a one-of-a-kind listening experience. Grove books all the acts herself and works to bring an interesting and high-quality variety to the stage and to give local acts a space to perform. The iconic Billy Price Band will make a stop at Pine Grove Hall on December 9th. There's jazz, Irish folk, Latin and more. Some Saturdays, they move the tables for swing band and dancing. She's also exploring opportunities for more immersive experiences. In October, through a partnership with local theatre company Tempest Productions guests enjoyed Edgar Allan Poe evening. A holiday cocktail party featuring the local chamber choir the Orpheus Singers--who will carol throughout the venue—is scheduled for December 15th.

With a full calendar of musical acts and a dynamic seasonal menu, Grove isn't ready to sit back and let things ride. She recently purchased the home next door, which will add more parking and, more importantly, a second, more casual venue offering homemade pizza and pasta. Flour and Stone is expected to open in late spring 2024.
If you're heading to Happy Valley or already here planning an evening, find the menu and the full calendar of upcoming acts at pinegrovehall.com. Reservations are recommended.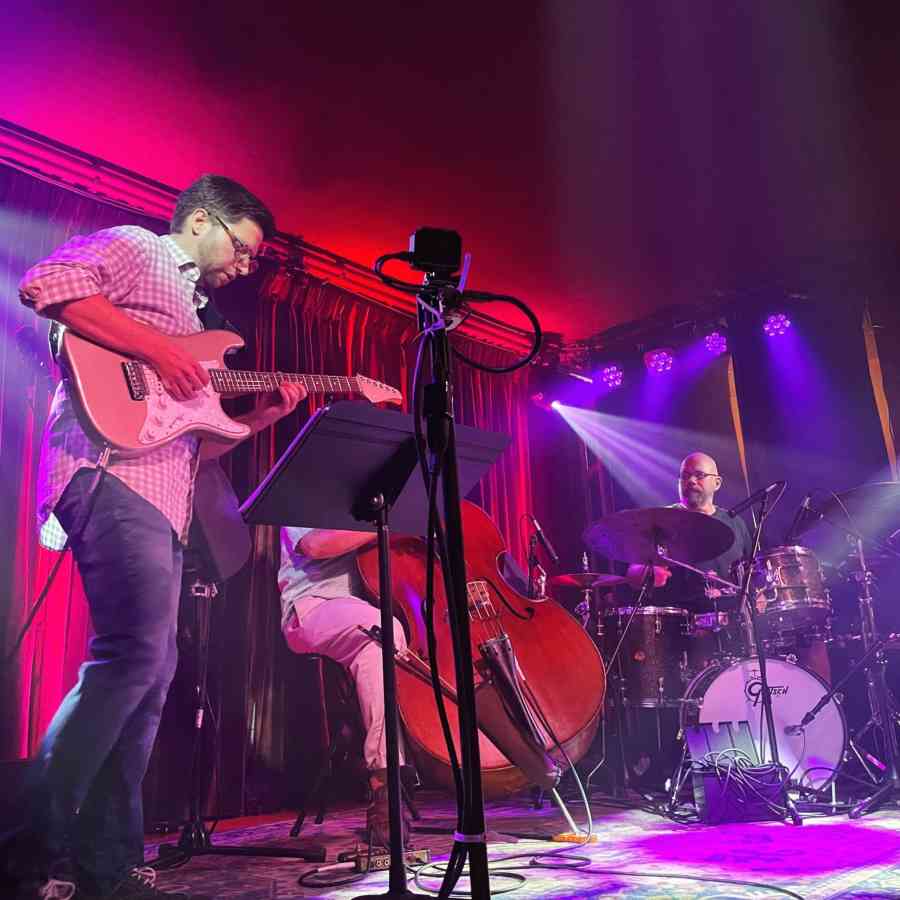 About Liz Grove
You can't talk about Pine Grove Hall without talking about Liz Grove. She purchased the former Old Oak Tavern in Pine Grove Mills in July 2019 with plans to create a unique restaurant and music venue. While she had a long and successful career working in New York City in the music industry, she'd never owned a restaurant or even worked in one. She credits her courage in this endeavor to her entrepreneurial parents.

Her mom, Doris Grove, earned her commercial pilot license and then her glider license in the 70s, and opened the Ridge Soaring Gliderport in Julian, PA. An early pioneer of ridge soaring, she set three world records, along with many other achievements. Now 90, she sold the Gliderport just last year. Grove's father Leonard Grove was also an entrepreneur, building over 100 homes Bellefonte after his return from WWII. He later built and managing student housing in State College.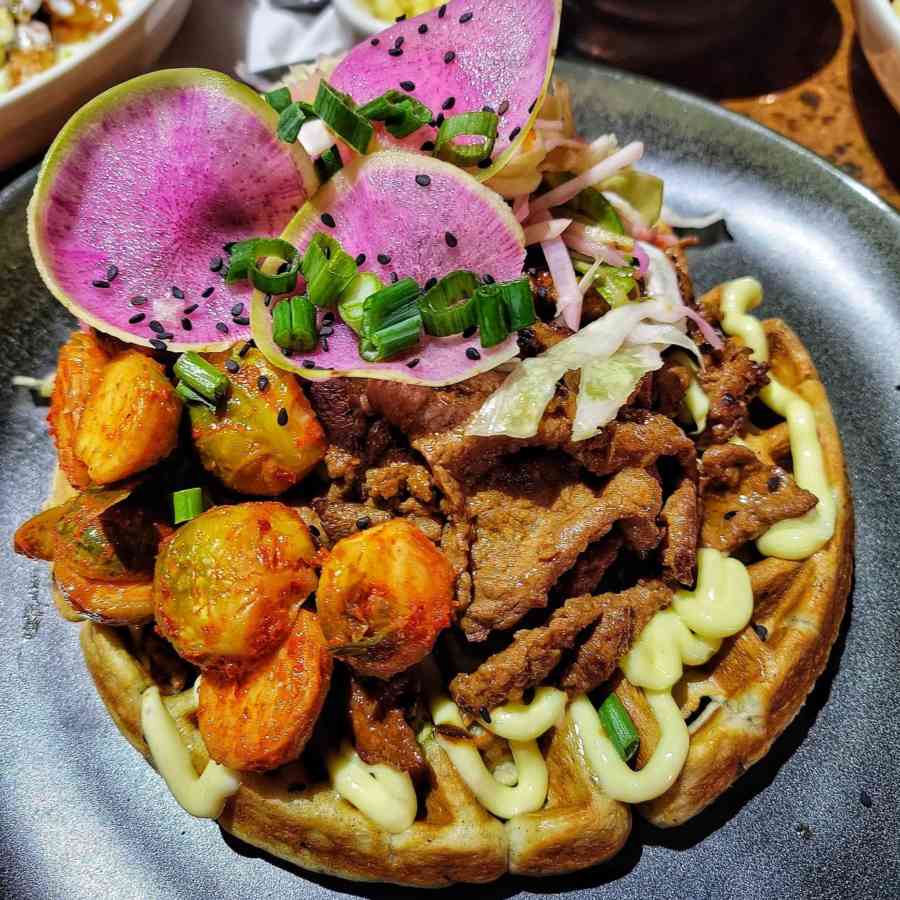 In college at Penn State, Liz received her degree in classical piano performance — she wanted to go to Berklee in Boston to study jazz, but with 6 kids, her parents couldn't afford it. She left school after her freshman year to travel as the keyboardist in a band that played in hotel lounges. A year on the road made her realize it was important to finish school, so she returned to Penn State to earn her degree.
After college, she spent 20 years in New York City working in the music industry, promoting big-name acts including Sinead O'Connor, Bill Idol, Pat Benatar, Huey Lewis and more. She returned to State College to help her father manage his business as he got older.

Still a musician, Liz has played with several local bands including Cone of Silence, and now with Lord Forest.