The Obligatory PSU Pregame Show Talks the 2021 Season, Downtown Faves, and How to Lure Them to Your Tailgate
The Obligatory PSU Pregame Show and Podcast has become a hit across Happy Valley and a must-listen at tailgate parties and throughout the offseason. The show stars PSU postal icon, Mike "the Mailman" Herr, every Penn Stater's favorite mailman; Brandon Noble, former defensive tackle for Penn State, the Dallas Cowboys and the Washington Redskins; Chris Buchignani, five-time Sam's Club member; and Kevin Horne, proud holder of three Penn State degrees and former managing editor of Onward State.
HappyValley.com: What is your most memorable game or moment of a Penn State football game?
Chris Buchignani: I have been so very blessed to personally witness many of the great games and moments at Beaver Stadium, including Joe Paterno's historic 300th, 324th, 400th and 409th wins. I still don't think any of them will ever resonate with me quite like the 2012 Senior Day upset of Wisconsin. That whole day, right on up through the remarkable outcome (and Bill's timeless post-game interview on live TV), moved me in a way that has not dulled with the passage of time.
Brandon Noble: Tough one here, but in 1992 I had my first ride in on the blue buses into the stadium. I am not 100% sure who the opponent was because I was redshirting and most likely hungover after too many beers at a friend's apartment out in UT. I still get goosebumps thinking about it though. Seeing all the tailgates empty and fans lining the road as we drove up to the stadium really let you grasp how big Saturdays are in Happy Valley. Close second being the Michigan game in 1995, and the Northwestern game in 1996. I played really well, we won, and there was snow.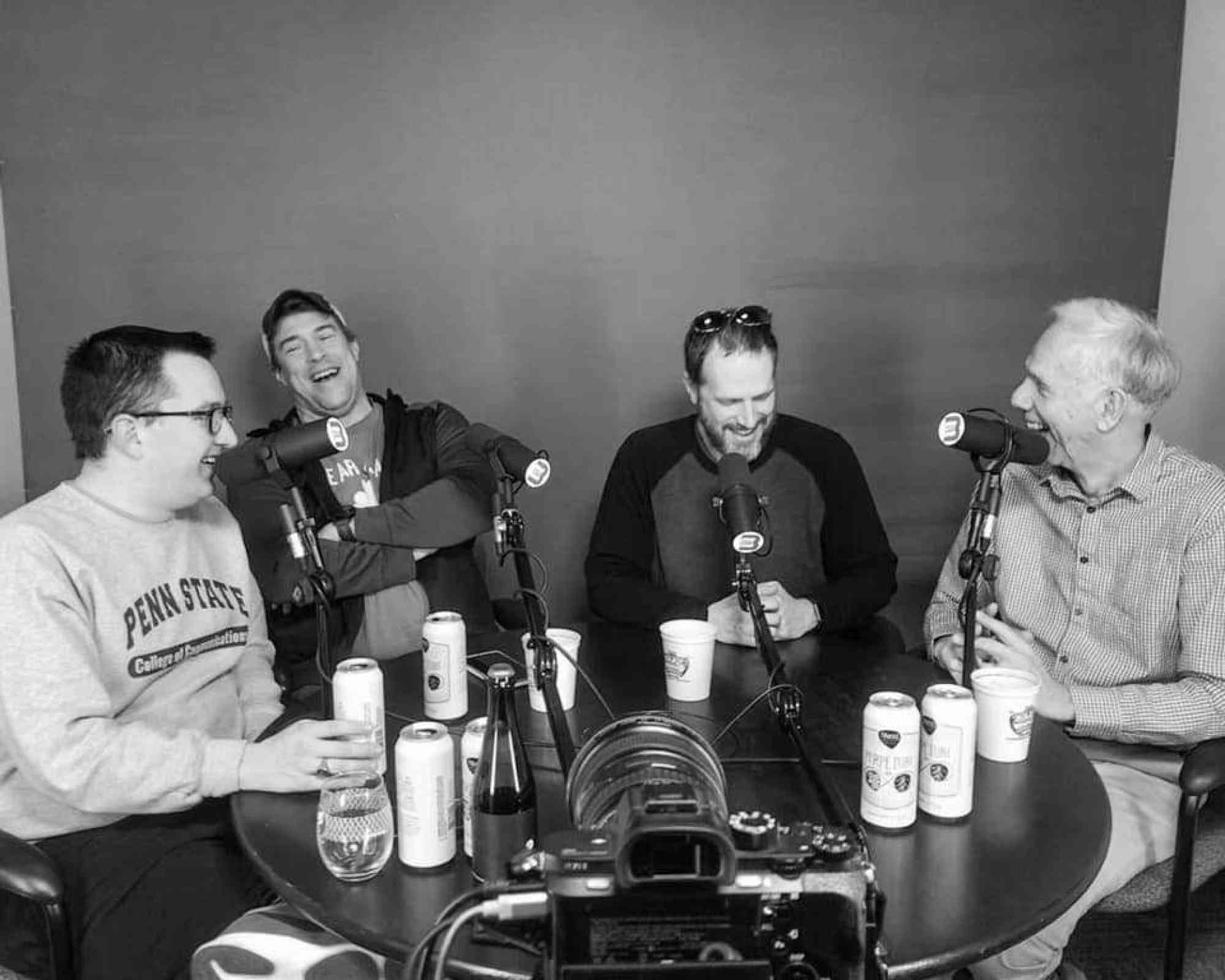 Kevin Horne: In the spirit of the question, or perhaps just to be different, I'll go with 2017 Iowa and 2013 Wisconsin — both road games, and both days that I remember vividly. 2013 Wisconsin, Bill O'Brien's final game in the Blue and White, was a testament to the heart of those beleaguered sanctioned teams, traveling to Camp Randall as 3 touchdown underdogs and pulling it off when no one believed. 2017 Iowa felt like, at the time, the statement game to prove that Penn State was finally beyond the scandal and solidified as a national contender, not to mention Saquon Barkley's magnum opus.
Mike the Mailman: The best moment actually happens before the beginning of every home game! The best band in all the land, the Penn State Blue Band, takes over the field and then takes over the crowd!
HappyValley.com: What are the 'must-haves' in your ideal tailgate party at Beaver Stadium?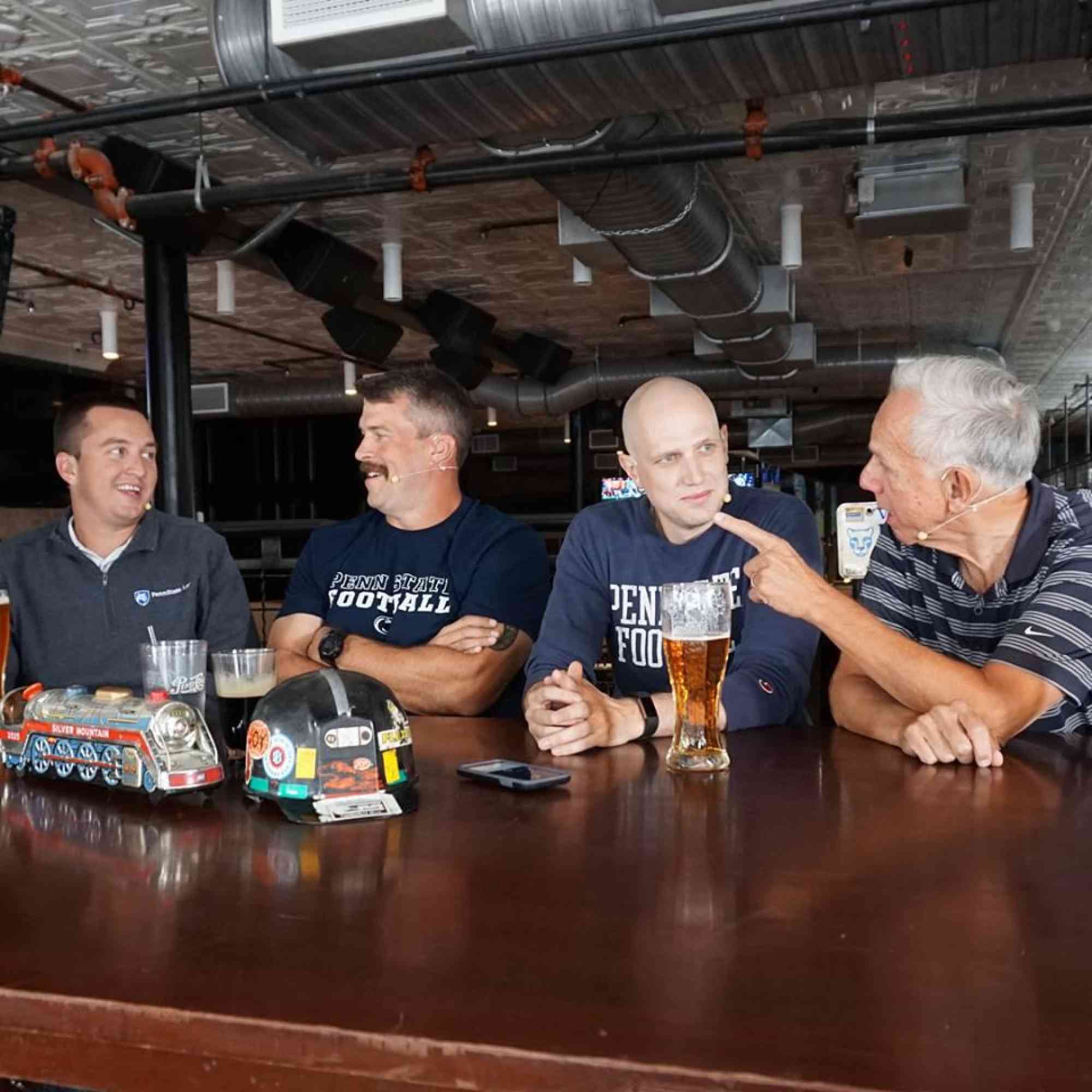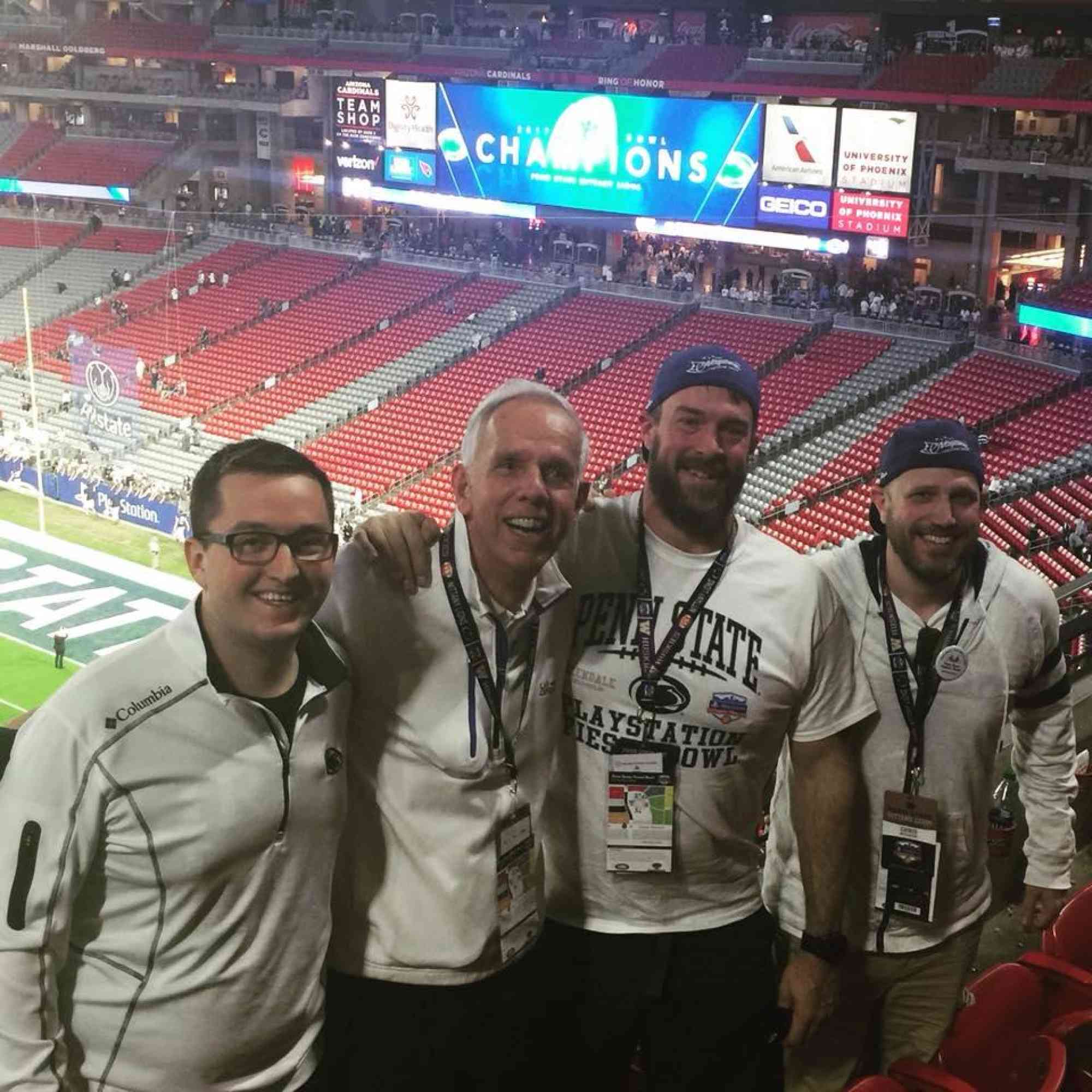 Chris: I'm a simple man, so booze and music along with, I guess, a bite to eat are enough for me these days. I strenuously argue with folks who do not understand Penn State's "obsession" with the Nittany Lions that the football itself is simply a means to an end, not the end unto itself. It's an admittedly pretty good excuse to gather with family and friends, so get me some good tailgating companions whose company makes life a little happier and better, and the rest is academic. That, and enough (dutifully disinfected) folding tables, solo cups and cheap beer for Flip Cup on the hour.
Brandon: Beer, burnt meats, some cheese, good bourbon, friends and a chair.
Kevin: I am notoriously anti-tailgating, but if your tailgate can pull off a big tin of warm pulled pork nachos — no, not chips and queso, but fully developed nachos — accompanied by a cold beer, you've piqued my interest to maybe get off my couch early enough to attend your tailgate. But probably not.
Mike the Mailman: Lots of people! Especially, Penn State alumni from the past, and soon-to-be alumni!
HappyValley.com: What are your thoughts/expectations/concerns about the 2021 PSU football team?
Chris: My high expectations for this year's squad — 10 wins with an unblemished September record — are based on the winning tradition of Penn State, the track record of Coach Franklin, the talent on this roster and an off-season that has gone better in basically every way than anyone had a right to expect after a historically-catastrophic fake season in 2020. Those are all reasons to dismiss last year as an outlier. My concern is that they are actually the illusions, and the deeply flawed team we agonized over for much of last Fall is the reality.
Brandon: Ugh....just be better than last year? Low bar, I know, but damn. We have an amazing collection of talent at all the skill positions, WRs, DBs, RBs, are absolutely loaded, we need some of the big guys to show up to win the big games. By big guys I mean the offensive line, defensive tackles and linebackers. The Penn State OL has underperformed for what feels like an eternity now. The defensive tackles and linebackers played terribly last fall, terrible angles to the ball, bad tackling, no push inside the pocket, poor gap integrity, pad level too high, not violent with their hands, just meh.... If those position groups play better, Penn State can be really good. If they don't, it'll be a long year.
Kevin: That's a loaded question. Penn State has a proven mediocre defense, a veteran but slipshod quarterback and enough skill position gems to make almost any team in the country envious. It's a recipe emblematic of the James Franklin zeitgeist that has resulted in 3 New Year's Six Bowl appearances (2 wins), 1 Big Ten Championship and enough heartache to juice up a Pepto-Bismol IPO — but, in large part, success and stability. I expect the 2021 Nittany Lions to be no different. Will this be another major bowl contender, a stalwart opponent to all but the Alabamas, Clemsons and Ohio States of college football (2016, 2017, 2019), or will it be another team of anti-fan head cases that seems unconcerned about a blowout home loss to Maryland? The only answer is "yes," and I'm happy to be along for the ride. Go State!
Mike the Mailman: 15-0! Penn State WINS the National Championship game! Defeating Oklahoma in a thriller!
There's more to this story but we ran out of room! To read the full article, go to dispatch.happyvalley.com.