"The Quality of Life is Incredible." Ellen Matis on Why She Chose to Start Her Company in Bellefonte.
This article is part of our 'Live, Work, Play in Happy Valley' series. Each month, we will be sitting down with people from around Centre County to talk to them about what they love about Happy Valley and their tips for exploring the area.

Get involved with Happy Valley entrepreneur networks, Bellefonte's burgeoning downtown, social media in this area … or really anything involving growth and community in Happy Valley … and it's just a matter of time before you run into Ellen Matis. She's the founder of Hello Social Co., a bespoke social media service, serves as Board President for Downtown Bellefonte Inc., and is a member of the marketing committee for the Happy Valley Adventure Bureau. Hear why Ellen chose Bellefonte and what every visitor should do when they are in town. Read on!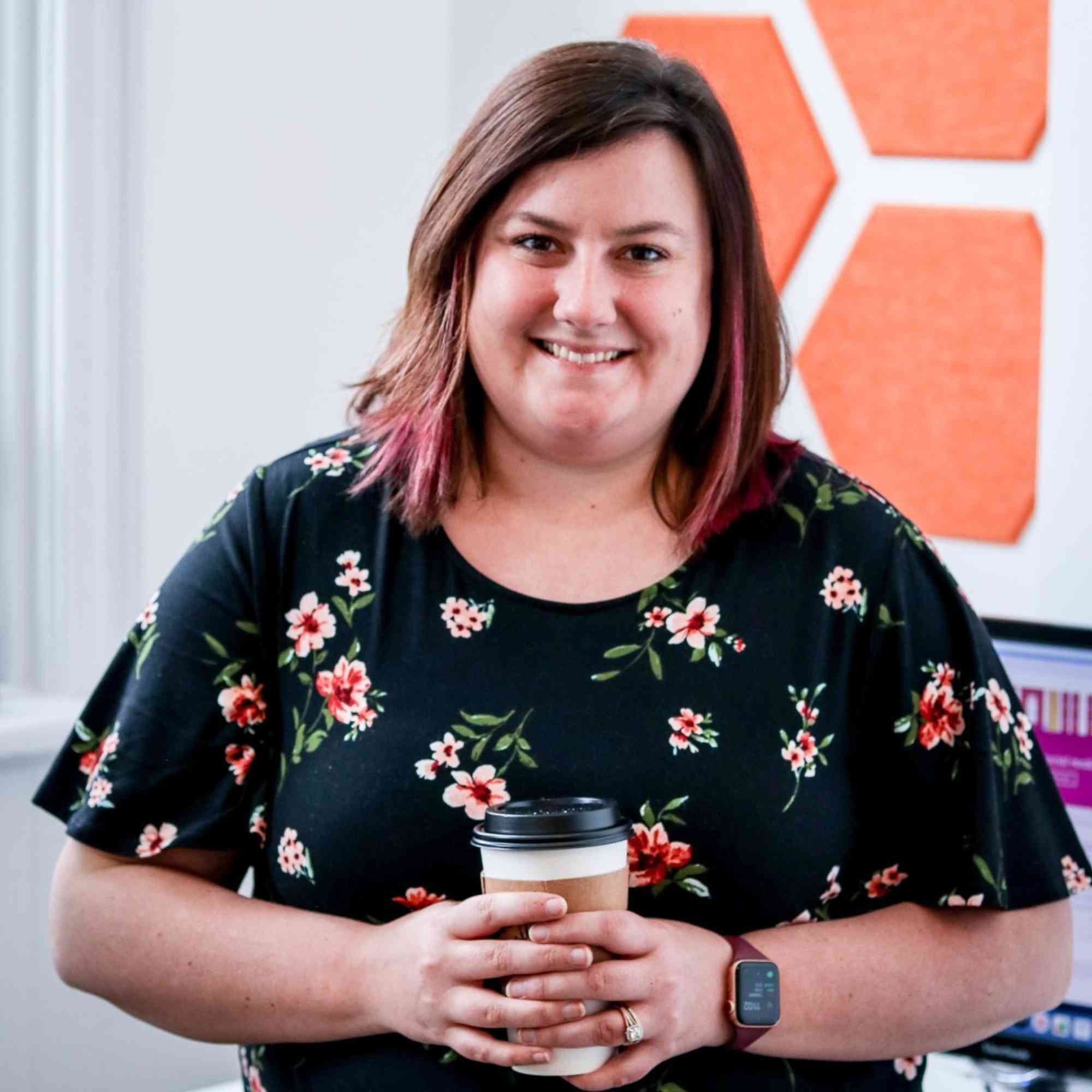 What brought you to Happy Valley?
I came to Happy Valley specifically to start my business, Hello Social Co. After considering Pittsburgh for the longest time, I realized Happy Valley was a place that my expertise wasn't yet being offered and was still a community seeing growth year after year. My husband, Sean, and I came up for a day to visit and see what life here would be like, and immediately fell in love — particularly with Bellefonte. Less than two months later, we were moving into our first place here.
What's kept you here?
More than anything, the sense of community has kept us here. Immediately after moving here (I mean, that same week!), the entrepreneurial community of Happy Valley and the Bellefonte downtown community made me feel so welcome and supported. This is the kind of place where you can call a professional friend for a brainstorm on a project; or walk to your neighbor's house to borrow a cup of sugar. I feel so connected to everyone through community events and other opportunities to get together. Outside of that, it's just a wonderful place to live — you can be in a Zoom call one hour, and hiking a trail the next. The quality of life is incredible.
Tell me about Hello Social, along with your other community projects.
Hello Social Co. is a social media marketing agency that focuses specifically on community-based and destination marketing. We believe that, by using social media to highlight the amenities and opportunities in a specific place, that the place can see significant growth. Social media users are prone to experiencing FOMO (fear of missing out), and we want to tell the stories and share experiences of a place to make sure audiences don't miss out. I'd like to think that this approach to social media marketing has had an effect on Happy Valley as a whole, even though not all of our clients are based here.
Outside of Hello Social Co., I serve as the Board President for Downtown Bellefonte Inc., a non-profit in Bellefonte that's focused on economic impact and growth; and as a member of the marketing committee for the Happy Valley Adventure Bureau.
What is your favorite thing about Centre County?
How much time do you have? What I love so much about this county is that it's hard to fit it all into one succinct answer. Centre County, though, has always felt like a place of opportunity. There's a different way of life here and a different kind of forward thinking that I haven't seen in other counties where I've lived. From government officials, to non-profit organizations, to individuals focused on change, there's a strong effort to move Centre County forward all the time. That makes it an amazing place to not only live, but to do business.
What's one off-the-beaten-path thing you love in Happy Valley?
I love that in every corner of this region there are off-the-beaten path hiking and camping opportunities. They make for an easy getaway on the weekends — we can just pack up our gear and go as soon as we know the weather is nice.
What's something every visitor should see (or eat, or experience) while they are here?
Every visitor should definitely spend a day in Bellefonte. There are so many experiences in the town (which is beautiful, by the way), from grabbing a craft beverage on the Central PA Tasting Trail to exploring the restored Gamble Mill to shopping at spots like Belle Mercantile and Helen Foxx and Co. There's truly something for everyone in Bellefonte.