Top Spots for Cocktails (& Mocktails) in Happy Valley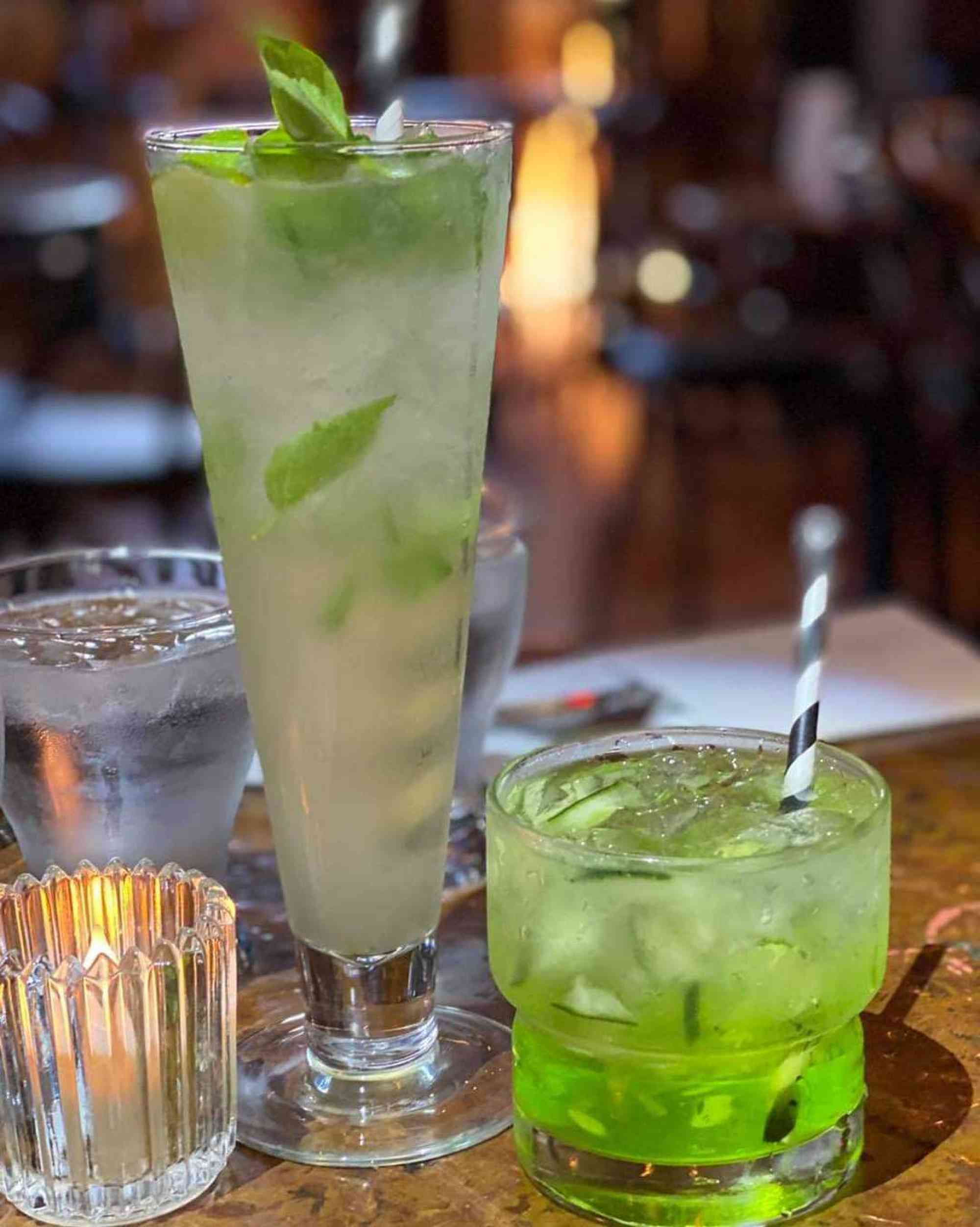 There's no shortage of great bars in Centre County, whether you're looking for a quick bite, a cold beer or an upbeat scene. But when a well-crafted drink calls your name, here are some of the most popular creations at the top spots for cocktails in Happy Valley.
The Tavern/Adam's Apple
Enter The Tavern through the Calder Way door, and you're technically in Adam's Apple, the historic restaurant's cozy back bar. For more than 30 years, it's been the home of the Original Sin, a blend of cherry brandies, triple sec and sours topped with champagne.

Gigi's Southern Table

If you like your eggs and bacon with side of, well, eggs and bacon, the Bacon & Eggs Bloody at Gigi's Southern Table is a must. Topped with two chipotle deviled eggs and candied Cajun bacon, the drink is just the beginning of a weekend brunch with a Southern flair.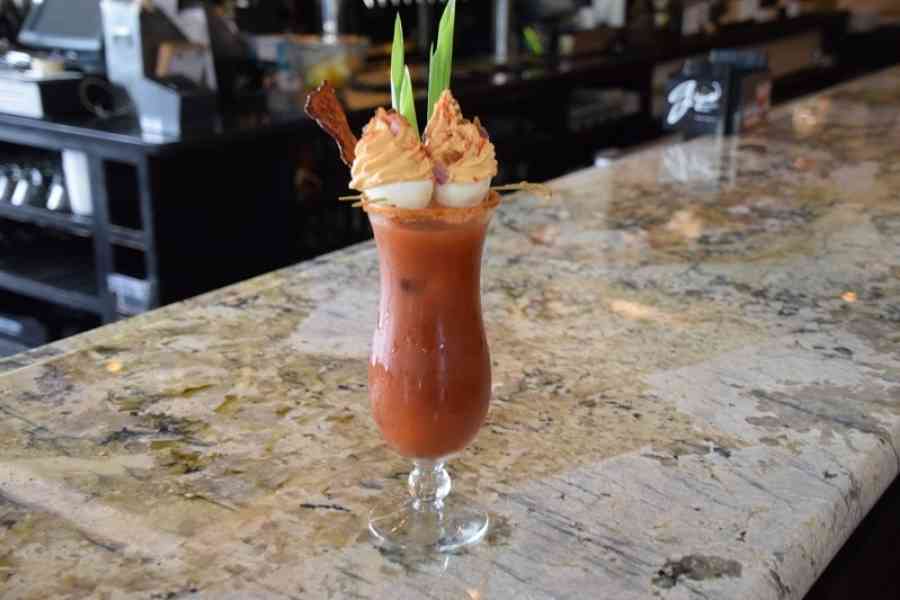 Liberty Craft House

In addition to an extensive draft beer list (usually about 40 deep) and a wide-ranging bottle menu, Liberty Craft House also offers cocktails on tap, like the Happy Valley Hurricane, a Northern take on the classic rum cocktail.

Barrel 21 Distillery & Dining
State College's newest distillery makes rum, whiskey, gin, vodka and a number of specialty liqueurs that the bartenders use in their creative and classic cocktails. Go for Barrel 21's mule flight to try a mini version of each of the four seasonal creations.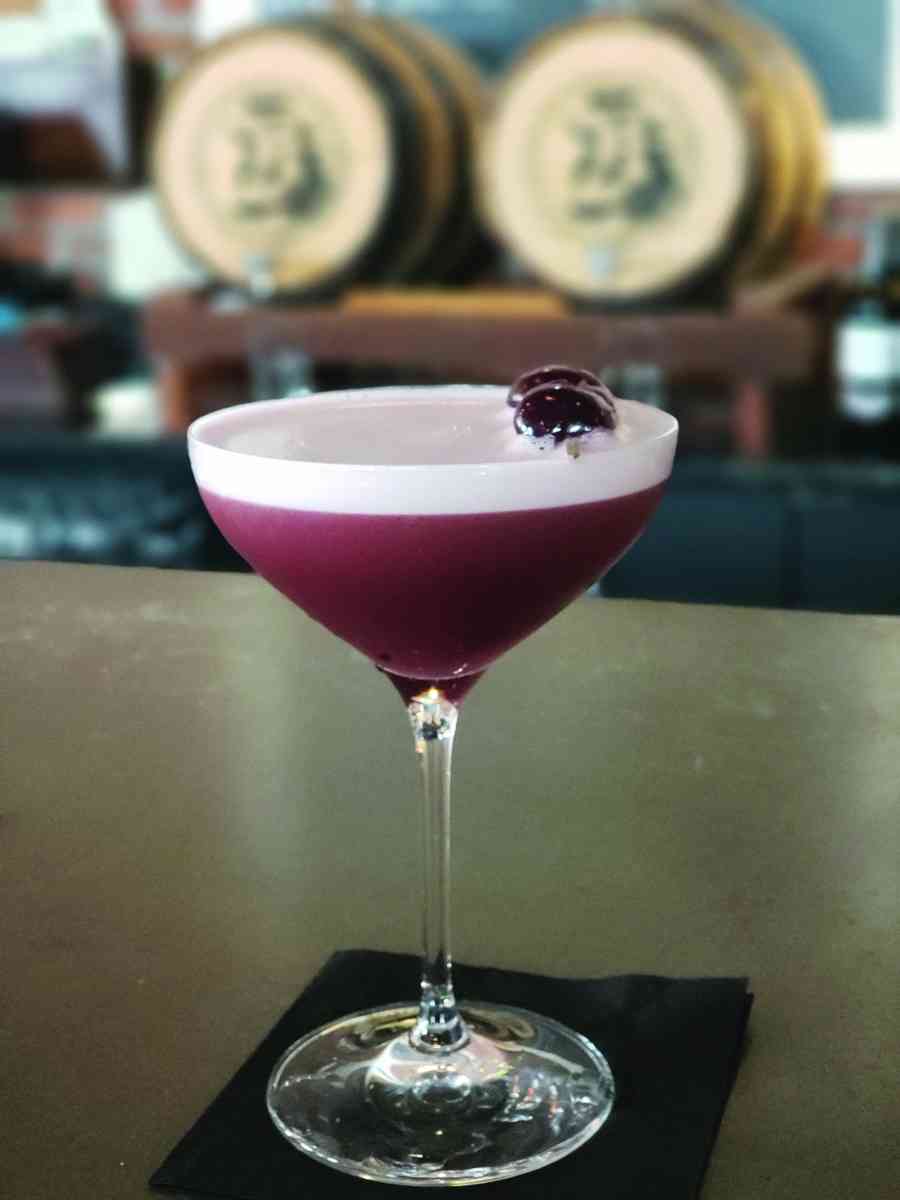 Local Whiskey

A downtown State College bar that isn't packed to the gills with students, Local Whiskey fills a gap for those looking for something a little more sophisticated. The bar features a usually fantastic weekly drink special, but you can't miss with the house Manhattan, a barrel-aged version that's half off during the late-night happy hour.

Big Spring Spirits
Centre County's first new wave distillery, Big Spring Spirits takes advantage of the renowned water from Bellefonte's spring. Try the Centrepolitan, a local take on a Cosmo that incorporates the distillery's vodka with Tait Farm Cranberry shrub and housemade orange liqueur.
Equally delicious and inventive are Big Spring Spirits' "zero proof" craft beverages, such as the refreshing Pineapple-Ginger Nomito, a mix of basil-pineapple syrup, pineapple juice, mint, lime, ginger syrup, club soda and angostura bitters.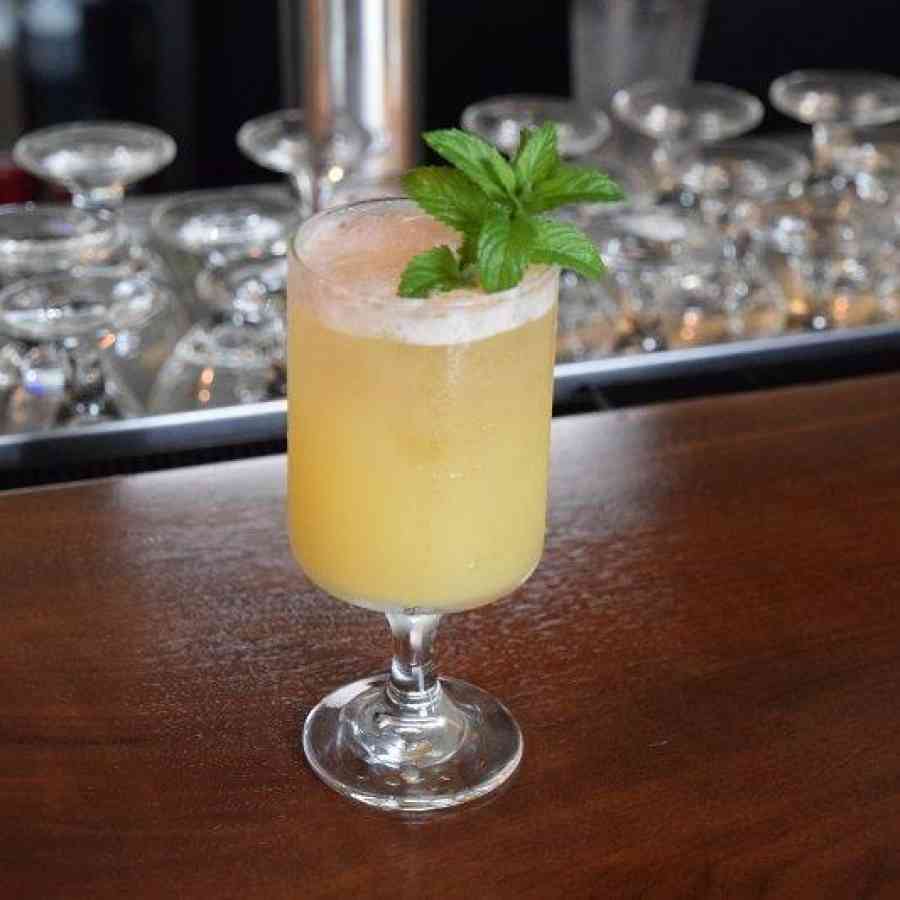 The Republic
Located in the historic and completely renovated Gamble Mill Inn & Suites, The Republic is a cozy cocktail bar specializing in crafted cocktails that focus on simplicity and getting back to their origins. With its exposed brick walls, original hand-hewed beams, brick floors, velvet chairs and dim lighting, the ambience at The Republic is sophisticated, yet casual. Not a cocktail drinker? The bar also offers a variety of beer, wine and local drinks.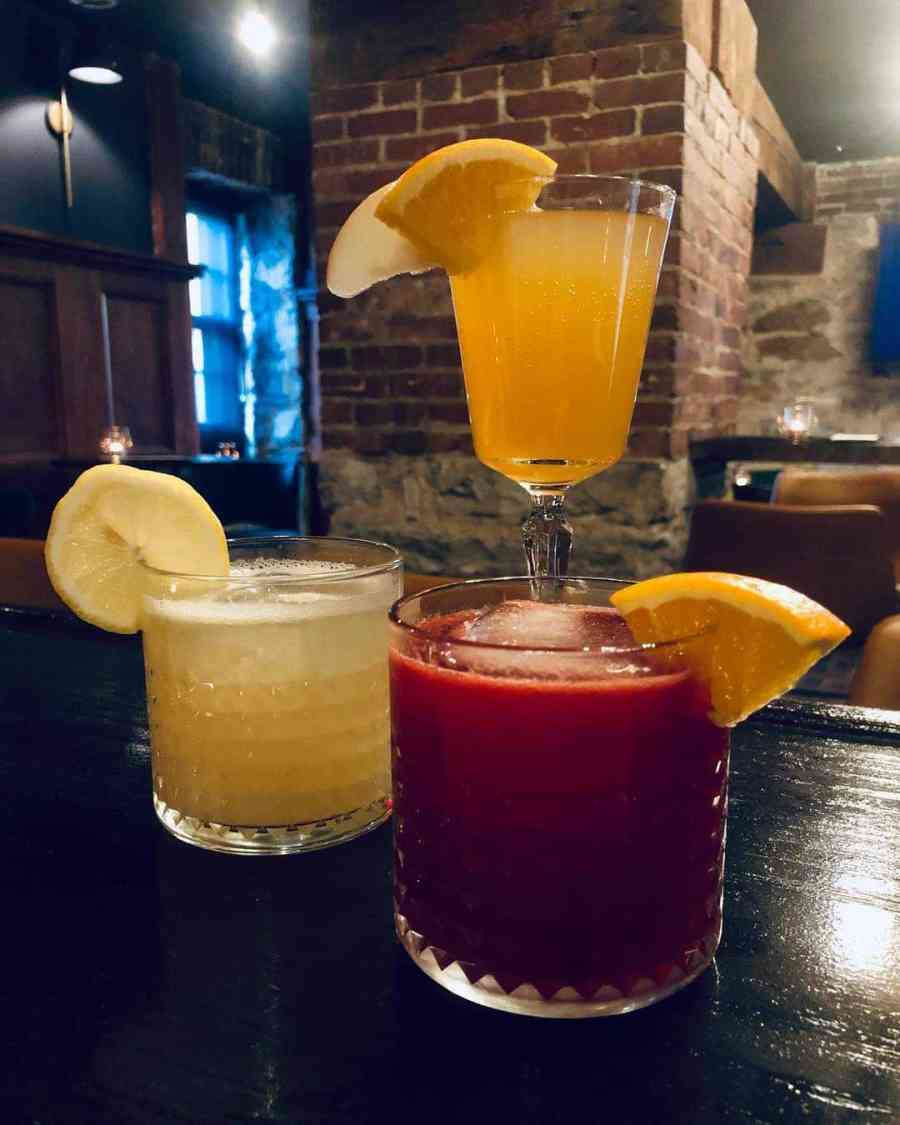 Pine Grove Hall
The cocktails (and the glassware) are as elevated and carefully crafted as the innovative cuisine at Pine Grove Hall. Ingredients like star anise, bacon-tobacco bitters, sage-leaf simple, spicy mole bitters, and flamed orange peel make their way into memorable cocktails that are perfect paired with Chef Tory's delicious cuisine, or sipping while listening to live jazz in casual comfort. The team at Pine Grove Hall strives to create a memorable experience that brings joy and happiness to your palate and to your soul.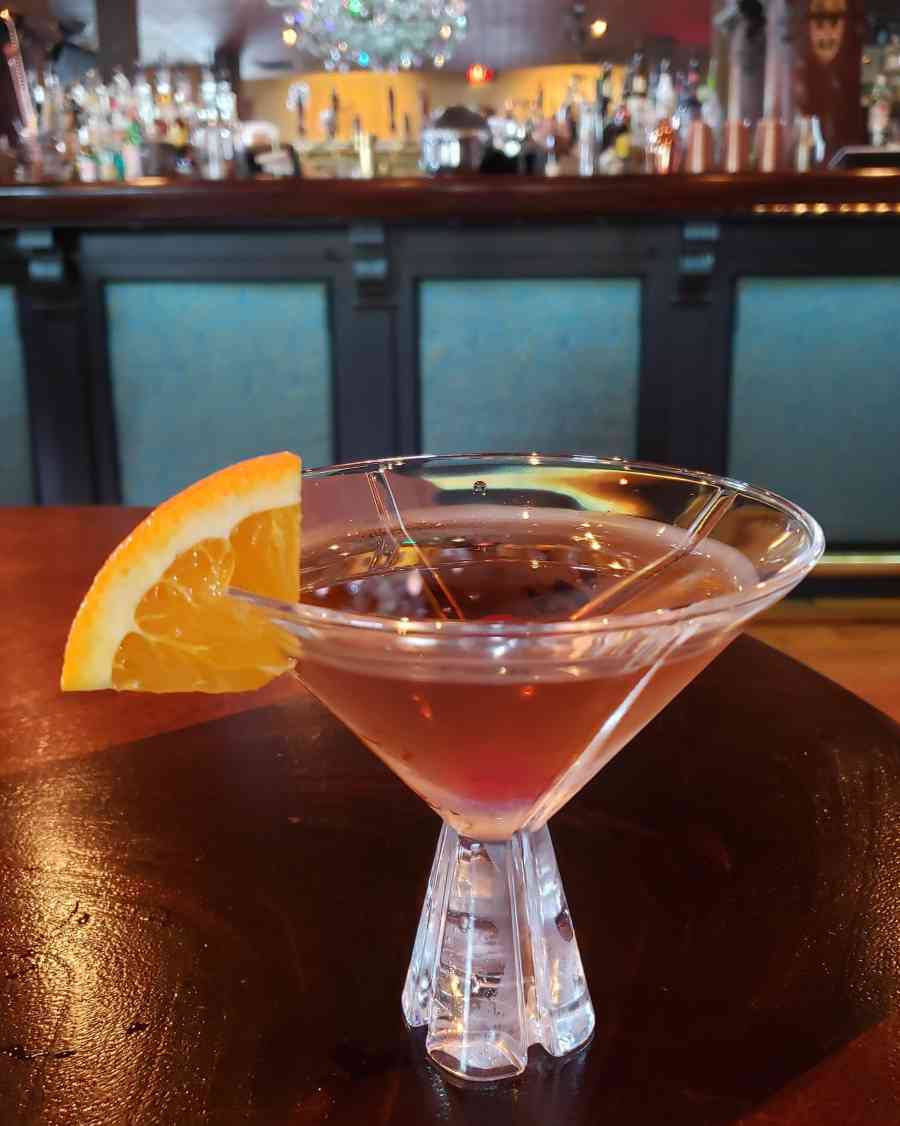 Kelly's Steak & Seafood
At this longtime Boalsburg outpost, Kelly's Steak & Seafood has a bar program that is constantly improving, with a cocktail menu that features fanciful creations alongside modern takes on classic favorites, like the Gin Fizz that uses aquafaba in place of egg white.
The Field Burger & Tap
Located at Toftrees Golf Resort, The Field offers fun takes on old standbys, including the Salted Caramel Pretzel Milkshake, which combines the best of both worlds: booze and Hershey's ice cream.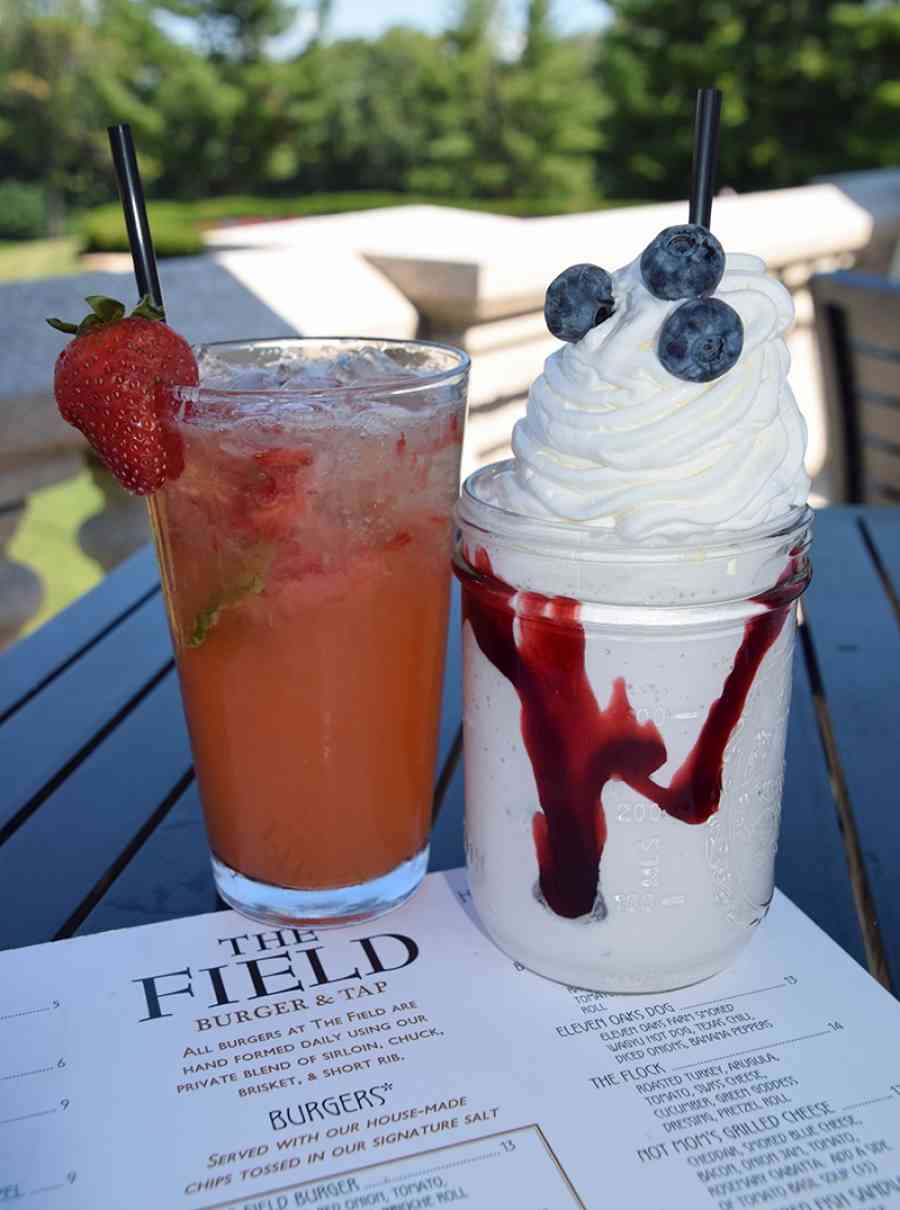 Maggie Anderson is Editor and Chief of Provisions Magazine.