Travel Blogger Reports: Where To Eat & Drink in Happy Valley
In August, international food blogger Raymond Cua visited State College, and enjoyed the best restaurants, places to eat and drink in Happy Valley. His culinary adventures resulted in a video along with an article that features 17 must-try places. Here are some of his top picks. For the full list, read his article here!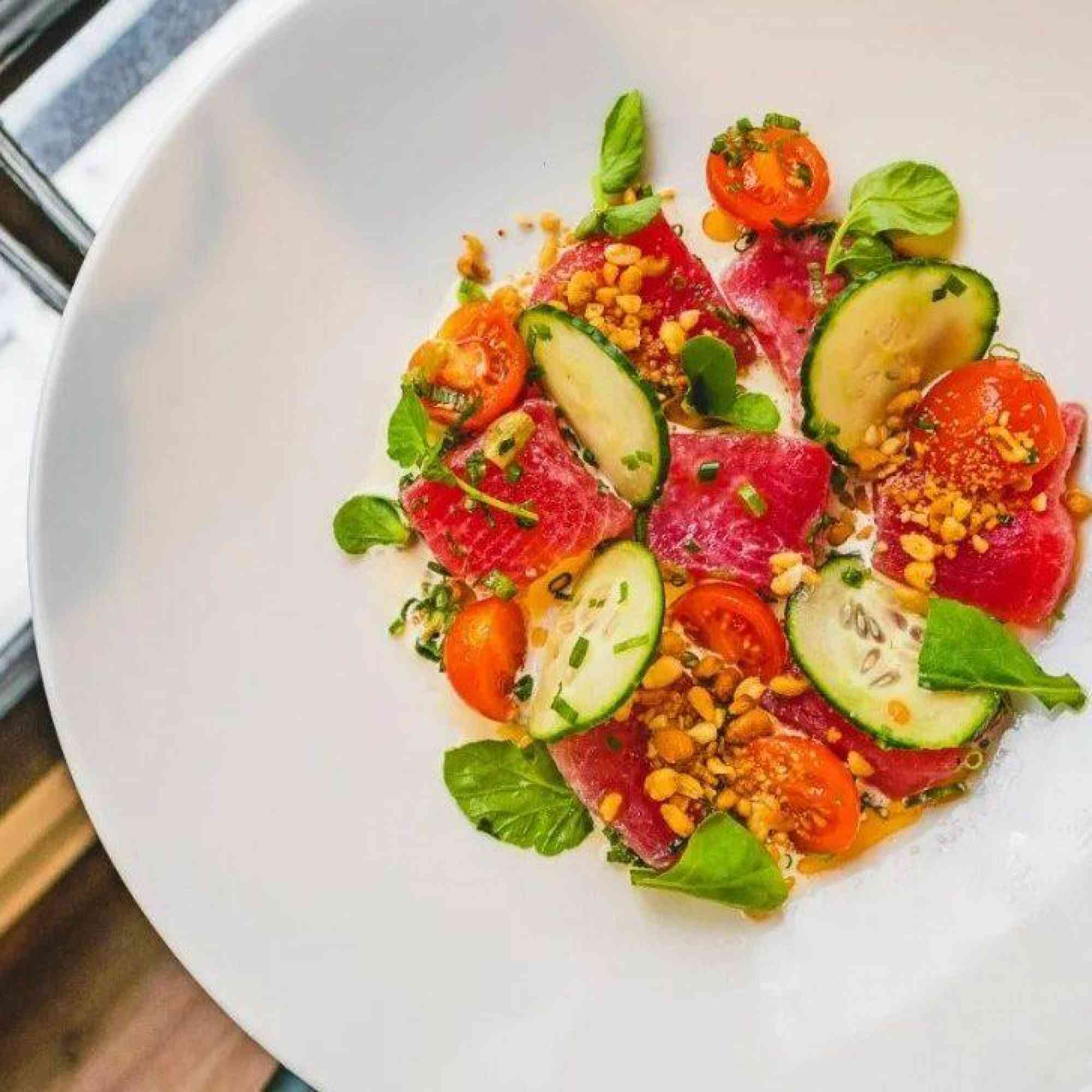 They have beautiful porch seating which overlooks Penn State! The inside is a relaxed setting in a historic space with a modern touch. I love their take on modern American cooking. The play on flavors on their dishes were spot on!
Owner and Chef Michael Marx works with a lot of farms to bring an ever changing locally sourced menu depending on what the farmers have in season. His global menu draws inspiration from his Southern California background, studies in New Orleans, culinary training in Paris and travels around the world. This means you'll find dishes you may not typically find in Happy Valley like Peking Duck.
Where to eat delicious food in an outdoor seating in State College? Gigi's Southern Table is a wonderful gathering place with a cozy dining room, a casual lounge and a beautiful patio dining space.
I highly recommend Gigi's Signature Shrimp and Grits! I love their use of blackened shrimps and creamy tasso ham gravy, which elevated the flavors on this dish.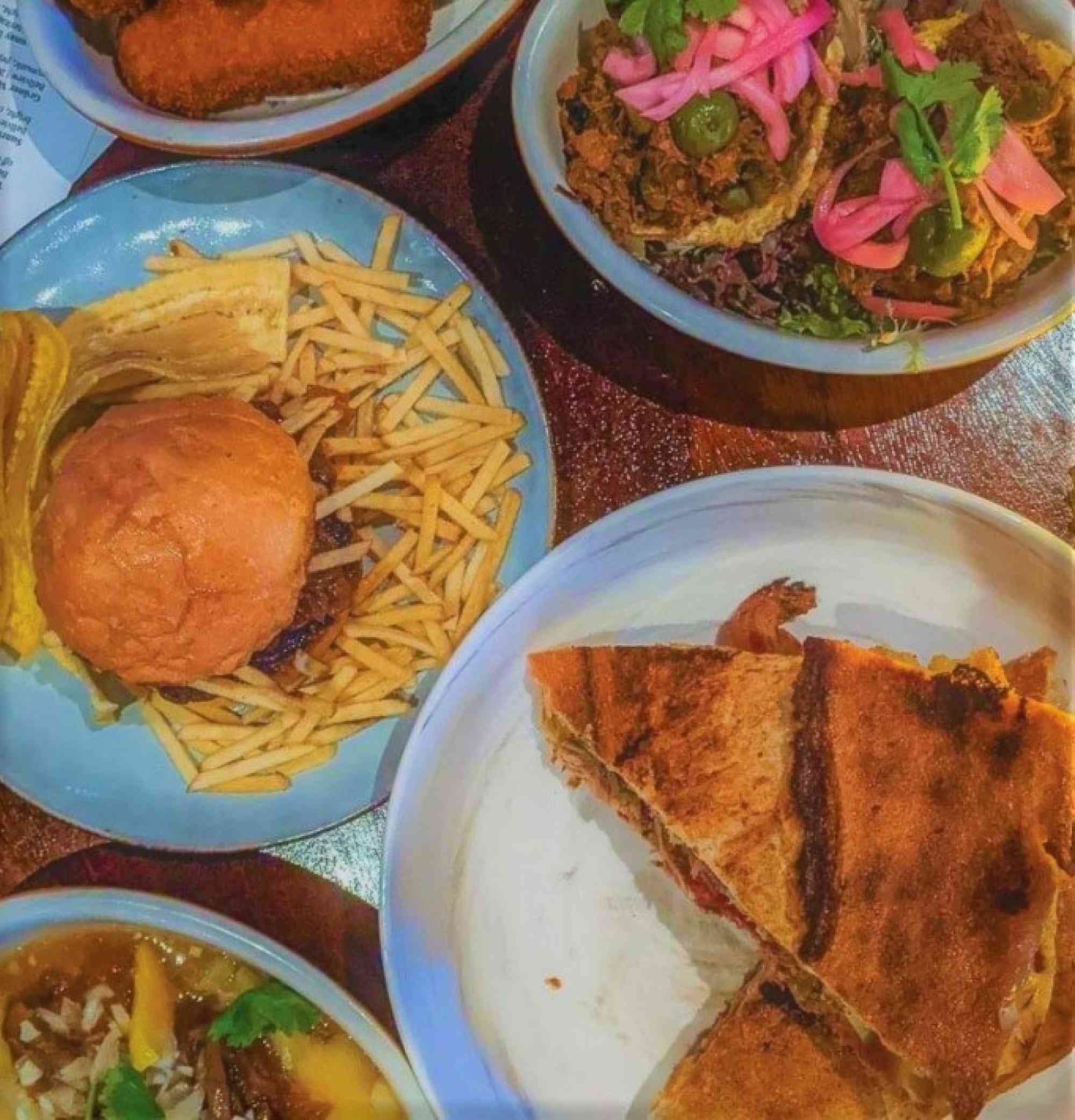 Grace Restaurant at Carnegie House

Looking for where to eat in State College for a special occasion or romantic dinner? Grace Restaurant at Carnegie House is one of the best fine dining restaurants in State College. In fact, they've won Best Fine Dining and Most Romantic Dining by State College Magazine for more than 10 consecutive years!
At Grace Restaurant, award-winning Executive Chef Paul Kendeffy offers a seasonal menu specializing in French-inspired cuisine.
Ask locals where to eat great food with live music and you'll hear them say Pine Grove Hall. Pine Grove Hall is one of the best farm-to-table restaurants in Happy Valley with a night of live music at least once a week.
Their seasonal scratch menu is hyper local with a goal of sourcing 90% of their ingredients from within 50 miles. You'll love the vibes here which is both cozy and intimate!
Looking for a unique farm-to-fork experience in State College? RE Farm Cafe at Windswept Farm is THE Happy Valley restaurant for a true farm-to-table dining experience!
You can enjoy delicious food and see where the food is grown while admiring panoramic views of the farmland at the same time.
The most mind-blowing part of this amazing meal is all the ingredients came from the farm except for the oil, salt and pepper. Talk about a true farm-to-table experience!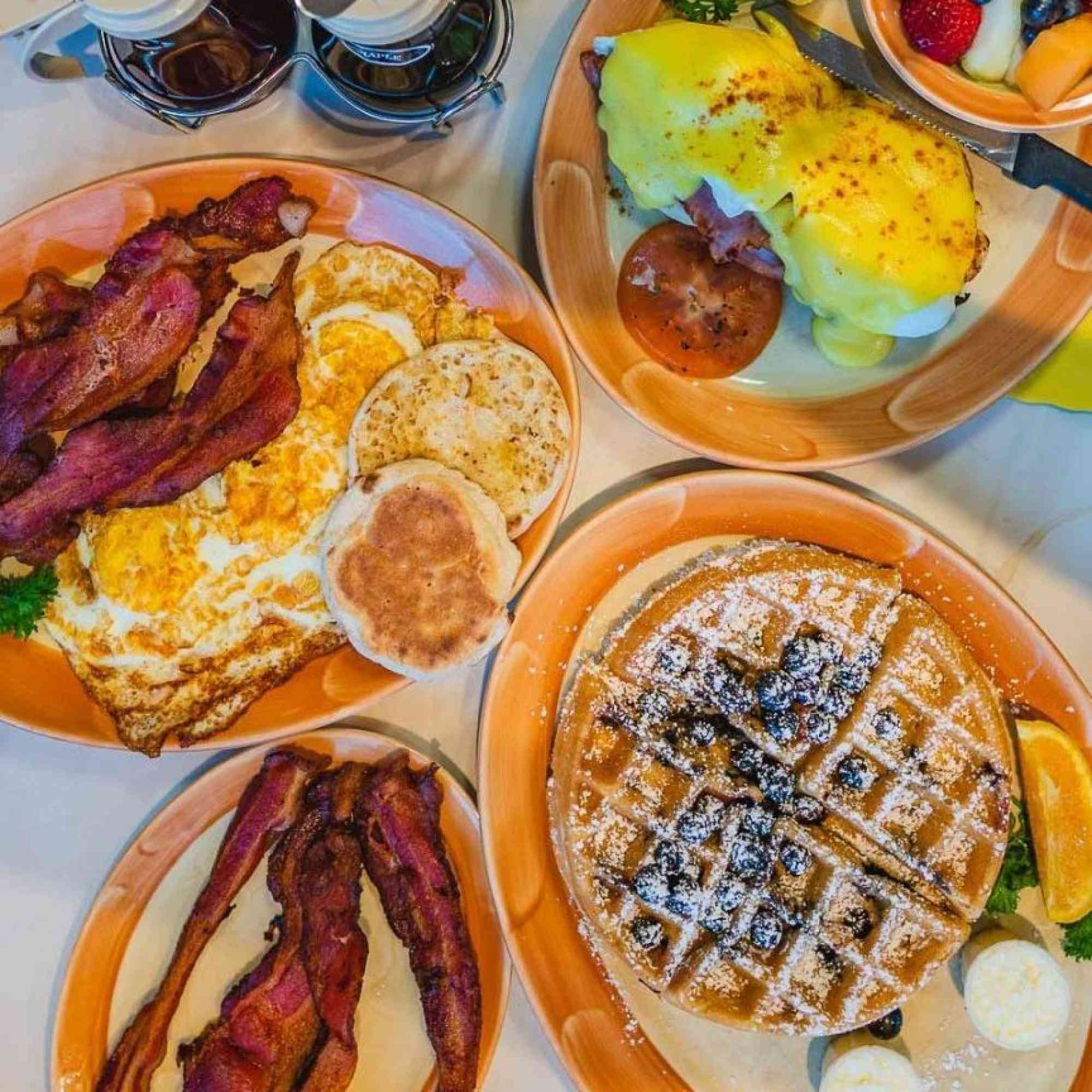 If you're looking for where to eat breakfast or brunch near Penn State, Sowers Harvest Cafe is one of the best restaurants in State College!
A hidden gem for locals and Penn State students, this cute little Mennonite-run cafe focuses on local products from farmer's markets and local farms like milk from Meyer Dairy and eggs from an Amish farmer in Pennsylvania.
Where to eat in State College for comfort food?
The Field Burger & Tap is one of the best burger joints in Happy Valley and voted Best Burger & Best Fries in State College 2021 by State College Magazine. They one-up this dining experience through farm-to-table hand-formed burgers using locally sourced fresh ingredients including regional Amish cheeses (like Happy Valley's Goot Essa) and local bread.
Ask locals where to eat breakfast in State College and you'll most definitely hear The Original Waffle Shop — a popular local gathering hole and one of the best restaurants in State College for breakfast!
Be prepared to come early or wait. When I visited for Wednesday morning, the place was packed.
Check out the rest of Raymond's favorite bites and drinks in Happy Valley here.