If you enjoy the chance to come back to Happy Valley for special occasions, like a can't-miss football game or one of the county's many spectacular events, then you have probably noticed significant growth around the area. New hotels have popped up in and around downtown. New restaurants and developments are gaining traction.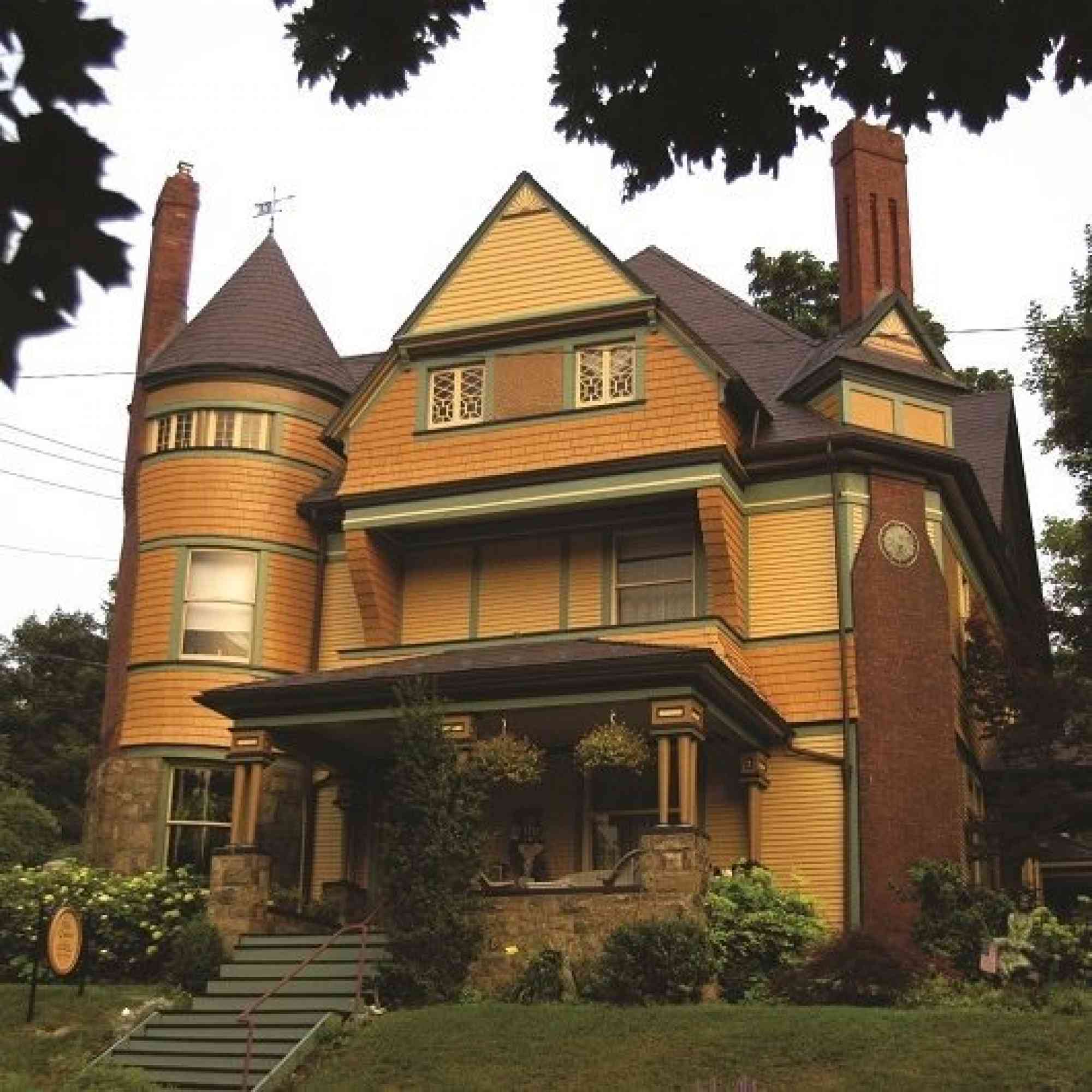 All of this growth is great, but if you're looking for the classic Happy Valley vibe that you remember from your college or otherwise younger days, you can still find it at one of the area's many local bed and breakfasts, inns and other locally-owned and run accommodations options.

There are a plethora of these institutions all around the county, offering a high level of service, luxury, historic settings and locations just steps away from some of Centre County's best places to dine, drink and play. Best of all, each one of them embodies that friendly charm that Happy Valley does so well.
Looking for the perfect spot to stay? Try one of our favorites across Centre County and beyond.
Reynolds Mansion (101 West Linn St., Bellefonte; 814-353-8407) offers a beautiful location in downtown Bellefonte, well within walking distance of many of downtown's best restaurants and, of course, picturesque Talleyrand Park. The mansion's stately guestrooms offer plenty of space and luxurious furnishings and amenities. The downstairs common areas are elegant and refined, from the billiards room to the dining room, where guests take their scrumptious breakfast every morning.
As early as May, Reynolds Mansion plans to offer stays in the property's newly renovated carriage house. The carriage house will offer two luxury honeymoon suites designed with an industrial vibe (think exposed ducts, brick walls and cool lighting fixtures) and outfitted with jetted tubs, large televisions, spa bathrooms and fireplaces. Guests in the honeymoon suites will receive breakfast delivered straight to their doors.
Additionally, bed and breakfast guests enjoy access to exclusive Bellefonte-centric activities. Recently, travelers enjoyed a cooking demonstration and lunch hosted by RE Farm Café, which was only open to guests. Other events include art classes that are offered thanks to a partnership with Art a La Carte in Bellefonte.
The Queen, A Victorian Bed & Breakfast (176 E Linn St., Bellefonte; 814-355-7946) is also located in Bellefonte and offers a full Victorian experience, right down to all the minute details. In the original master bedroom suite, now renamed and bookable as Anne's Room, you'll see Victorian women's clothes and accessories decorating the space. The two-room Governor's Suite is outfitted with hunting and fishing collectibles. If you're traveling as a group of alumni or a large family, you can even book a three-bedroom home on the bed and breakfast's adjoining property. Virginia's House offers spacious dining and living rooms, a full kitchen and sleeping arrangements for up to six adults. The Queen is also a great spot to stay if you're traveling with a pet, as the property offers a range of pet-friendly accommodations.
Sustainable travelers will certainly appreciate The Queen's green philosophy and approach to hospitality. From the cleaning products used to clean your guest room, to the amenities in your bathroom, even to the property's kitchen, best practices are followed to ensure your stay is not only great for you, but also great for the planet.
Shields House B&B (139 Rex Ln., Pleasant Gap; 814-404-8928) sits in charming Pleasant Gap, where you'll enjoy a location just a short drive from all of State College's best sights and sounds (it's less than 15 minutes to Beaver Stadium), but that is still remote enough to give you a relaxing experience, especially on weekends when Happy Valley is particularly crowded. You might even get lucky enough to see the resident wild turkeys and deer roaming the front yard!
Shields House is set within a home originally built in the early 1990s and is owned by a family with a long history in the hospitality business. You can book one of four guestrooms, which each with its own private bathroom, or easily book out the entire house if traveling with a group.
In addition to the daily delicious breakfast (made to order using fresh, local ingredients), you'll find the bed and breakfast also offers snack and beverage service upon check in and in the afternoons, as well as special dinners on occasion. One of the owners is a chef and so the property also offers special event spaces and catering services. They'll even send you out with all your tailgating grub, if you so request, so you can go straight from the B&B to Beaver Stadium.
Built in 1883, Our Fair Lady (313 E Linn St., Bellefonte; 814-355-1117) boasts a storied past. Originally a gift from a lumber baron to his wife, the house would go on, in World War II, to become a rooming house for married woman awaiting their husbands' safe return from the war. Now, the home is owned by Bob and Tami Schuster, who named the bed and breakfast after the high school production of "My Fair Lady" that kicked off their own love story.
Our Fair Lady is certainly an elegant property and a perfect pick for a romantic getaway or even an intimate event, such as a bridal shower, celebratory tea or small wedding. Travelers consistently rate the bed and breakfast highly on platforms such as TripAdvisor, and our Fair Lady continues to receive 5-star ratings of excellence.
For a stay a little further afield, in the heart of some of Pennsylvania's best hiking and other outdoor activities, Gage Mansion (317 Penn St., Huntingdon; 814-599-2803) in Huntingdon fits the bill. You'll be close to nature, but hardly feel like you're roughing it. Gage Mansion is a three-story, 1896 Victorian home filled with beautiful architectural details that are sure to catch your eye at every turn. Each of the seven guestrooms offer their own private bathrooms and luxurious amenities and furnishings. If you can, plan your visit around the second Sunday of the month; the mansion serves a to-die-for three-course brunch once a month.
Lastly, in Wellsboro, putting you right in reach of the gorgeous Pennsylvania Grand Canyon, Bear Lodges (744 Dean Hill Rd., Wellsboro; 570-724-2428) provides three separate properties, each offering something different and unique.
Bear Mountain Lodge is tucked away in a lush natural setting, with four different guest room options; Bear Meadows Lodge is similar, with four guest rooms with panoramic views and plenty of space for everyone in the family to spread out; and 131 Main Street is a small bed and breakfast in downtown Wellsboro, dating to 1860.
Holly Riddle is a freelance journalist specializing in travel, food and lifestyle content, based out of State College, Pennsylvania.