Uncover the unique and one-of-a-kind in Happy Valley
Skip the major retailers and find something truly unique during your next shopping trip to Happy Valley. Whether you want a taste of the region's agriculture and local food products, the best gear for your next outdoor adventure (and Happy Valley certainly has lots of outdoor adventure to offer!) or a perfect gift for your favorite person, you'll find it at one of these six spots.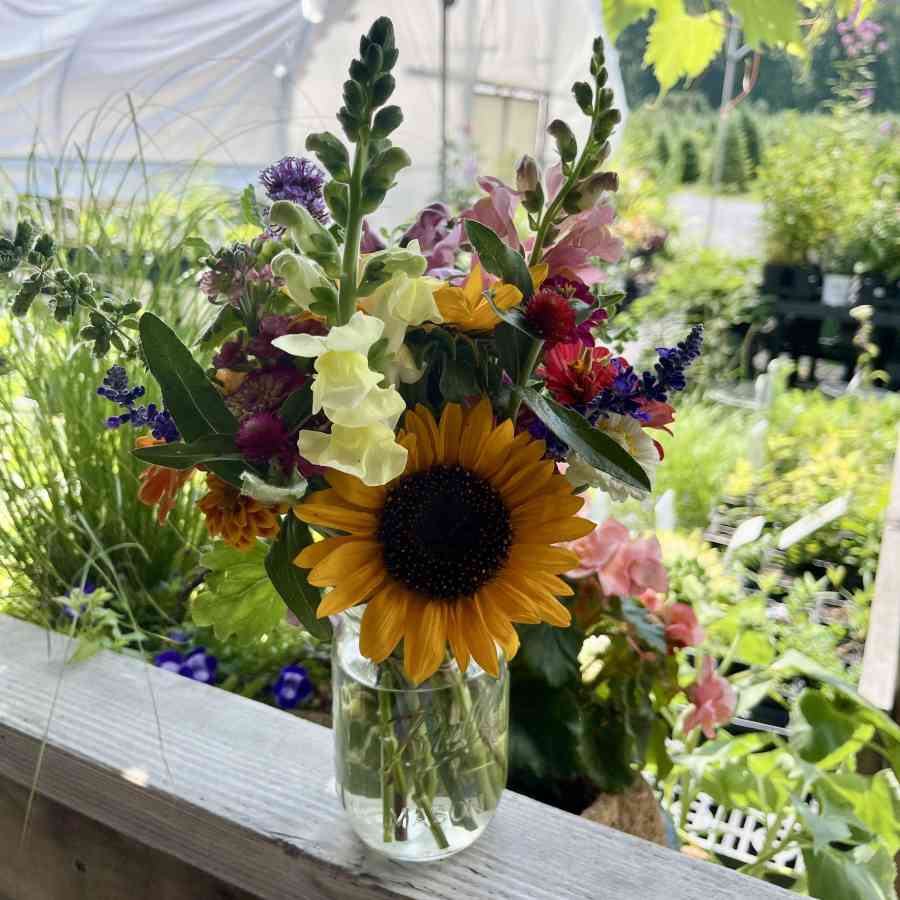 The Harvest Shop at Tait Farm Foods
The Harvest Shop at Tait Farm Foods has become the place to go in Centre County not just for delicious and seasonally inspired goods for the kitchen and home, but also for all your gardening needs. As owner Kim Tait said, "For over 25 years, we have strived to make a trip to the Tait Farm Harvest Shop & Greenhouse an inspiring experience in every season."

In addition to offering items from regional artisans and Pennsylvania food companies, The Harvest Shop also offers more than 65 of Tait Farm Foods' own products, all made by hand, in small batches, at the brand's production facility less than three miles from Boalsburg. In 2022, Tait Farm Foods won its third and fourth Sofi awards, an international food award that recognizes specialty products via blind taste testing. You can taste some of those award-winning products for yourself when you visit The Harvest Shop, as you also explore the new items and artisans on display for 2023.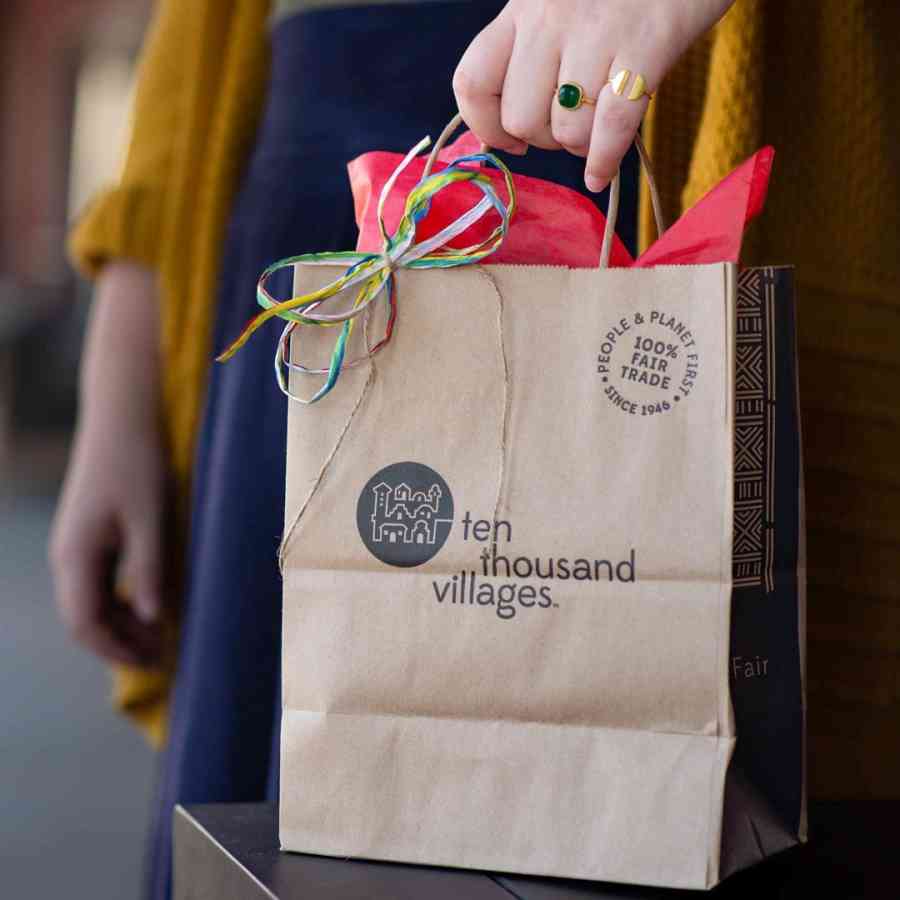 Ten Thousand Villages State College
Ten Thousand Villages State College stands apart as the only fair-trade retailer in the Centre Region. The brand offers a frequently updated selection of artisan goods all handcrafted in more than 30 developing countries. But the best part? Ten Thousand Villages State College's executive director Kieran Holland noted that the retailer is much more than just a store. It's also a nonprofit with a global mission, meaning this is some retail therapy you can feel good about.

"When people shop with us, they're doing more than buying a gift, they're supporting sustainable change on a global scale," he said. "We pay artisans in full and upfront, and work in long-term partnerships that ensure no child labor is ever used [and] kids go to school. More than 60% of the artisans we work with are women, and many of these partnerships have led to the creation of schools, healthcare facilities and an increased quality of life for everyone in their communities."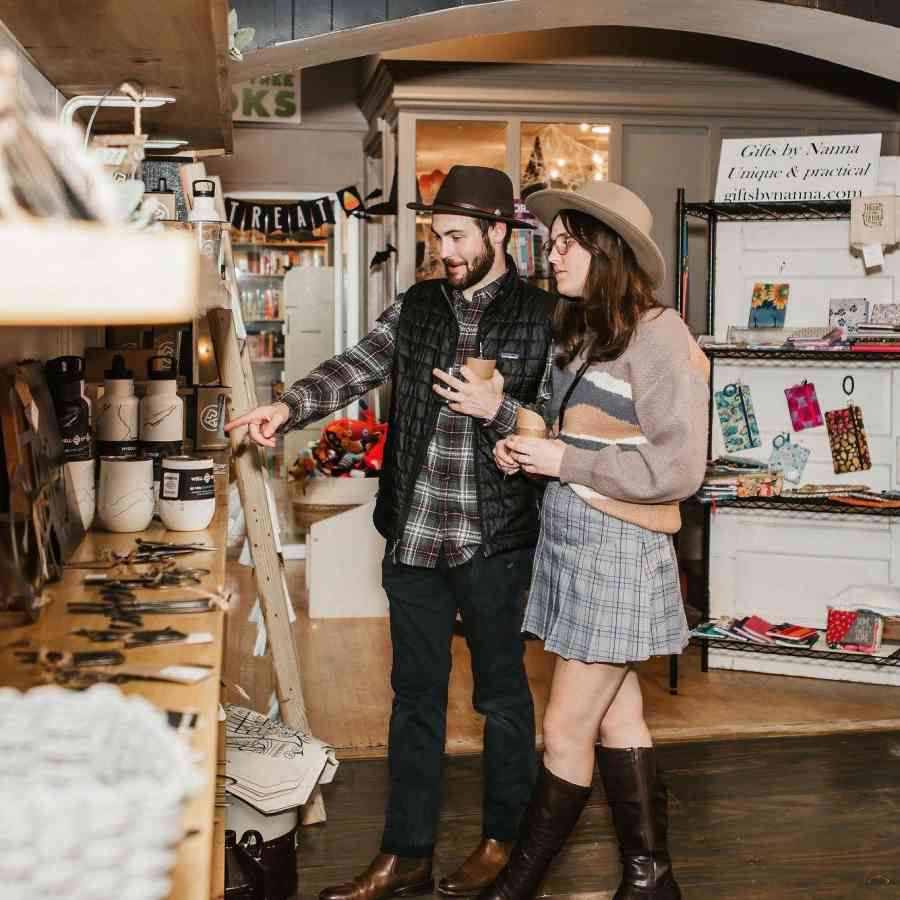 The Beaten Path
If you're always on the hunt for your next great antique find, head to The Beaten Path, in Spring Mills, for a wide selection of not just antiques and vintage items, but also collectibles, art and more. You're always sure to find something new and exciting, every time you visit, no matter what or who you're shopping for.
Belle Mercantile
In downtown Bellefonte, Belle Mercantile provides a large, indoor and upscale marketplace atmosphere, bringing together a wide array of carefully curated products from more than 60 local vendors. From books to gifts, art to specialty foods, there's a little bit of everything, with new merchandise and new vendors added regularly.

According to owner Andrea Skirpan, it's this fantastic variety that makes Belle Mercantile such a special spot on Happy Valley's shopping scene. She said, "It appeals to men and women, young and not so young, locals and visitors. Also, it is a personal experience. You feel a connection to the shop, the maker, the town … It's a sense of nostalgia that in-person shopping at a neighborhood store can invoke."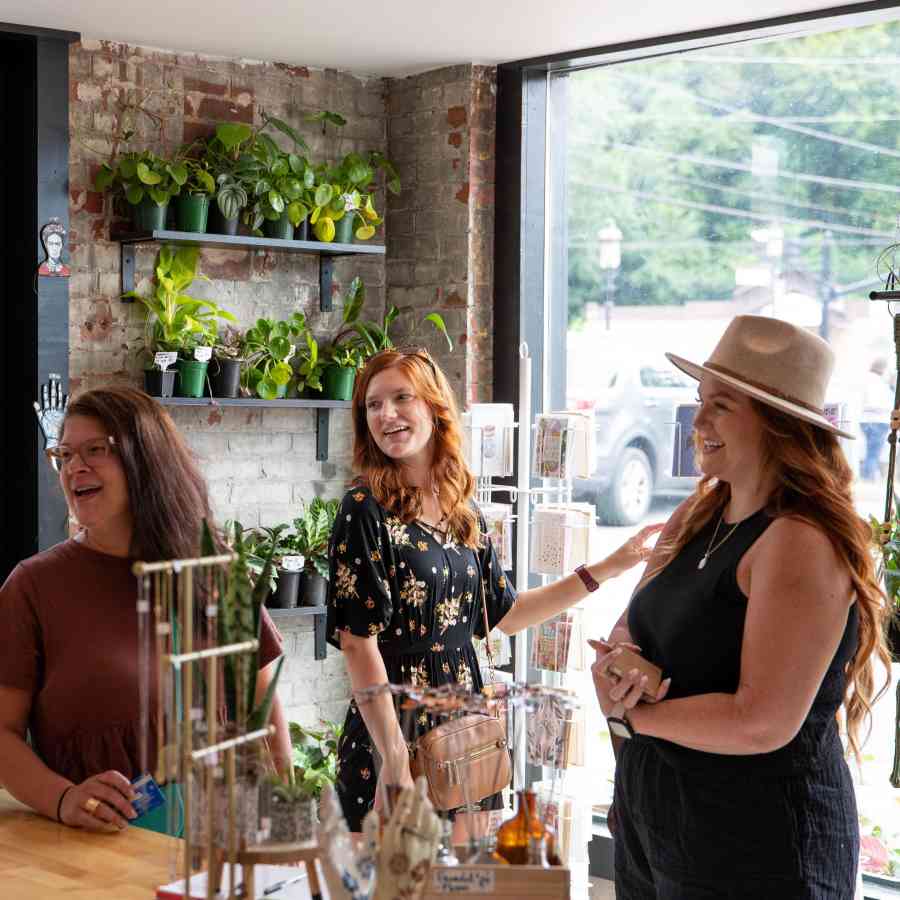 Smith & Front
Nearby, also in downtown Bellefonte and situated within the historic Gamble Mill property, Smith & Front is a neighborhood gift shop offering local, handmade and independent products. Keep an eye on the store's calendar for 2023! You won't want to miss some of the upcoming outdoor community events featuring local makers and some of Happy Valley's many food trucks.
Appalachian Outdoors
Happy Valley's outdoor adventure opportunities are near-endless, but to enjoy those outdoor adventures to the fullest, you'll need the right gear. For that, head to downtown State College, where the pros at Appalachian Outdoors are ready to outfit you with the best outdoor brands, whatever activity you're into. Hiking, skiing, camping — they can help with it all.

"We put ourselves in our customer's shoes and strive to deliver what they are seeking in the way of products and care," said owner Geoff Brugler. One way this dedication to the customer experience shows is in the way the team's always looking for the latest and greatest unique outdoor brands to add to their collection, "like Patagonia was back in the 1970s or On Running in 2020," added Brugler.
Interested in finding more places to shop in Happy Valley? Check out The Happy Valley Adventure Bureau website for more information.