Virtual Delfeayo Marsalis event rescheduled for March 21–25
UNIVERSITY PARK (Wednesday, March 2) — A performance by Delfeayo Marsalis and Uptown Jazz Orchestra, postponed in February by the artist due to unforeseen circumstances, has been rescheduled.
The free virtual concert will be available to watch beginning at noon Monday, March 21, and will continue to stream until noon Friday, March 25. Registration is required. Visit https://cpa.psu.edu/events/delfeayo-marsalis-2022 for more information and to register. Those who previously registered for the stream do not need to register again.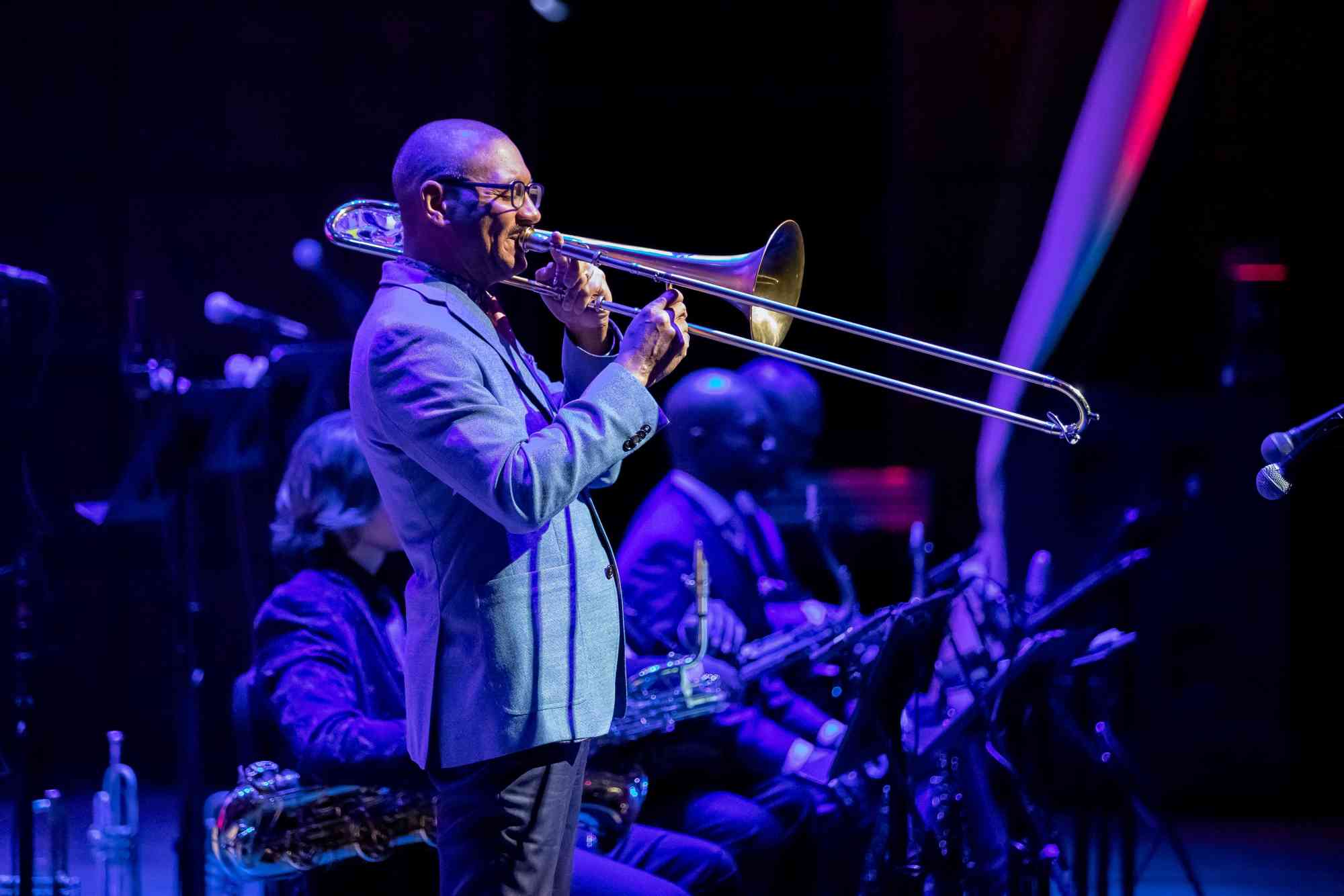 A grant from the University Park Student Fee Board helps make the program free of charge.
The Delfeayo Marsalis and Uptown Jazz Orchestra concert is part of the Center for the Performing Arts Fierce Urgency Festival, with a theme this season of "Hope-Resist-Heal."
The New Orleans jazz program includes mostly original music celebrating the resilient and triumphant nature of Americans in the Deep South, including modern riffs and gospel chants.
Patricia Best and Thomas Ray, Charlotte Zmyslo, Nancy Gamble and Nancy Wolf sponsor the performance. Eisenhower Auditorium Endowment provides additional support.
Find the Center for the Performing Arts on Facebook, Twitter and Instagram.