11 Can't Miss Locations for Photos on the Penn State Campus
Penn State University Park is a spawling campus that provides tons of breath-taking backdrops for your photos. For many alumni, there are locations on campus that hold special meaning both while they were a student and during their returns to the area. Here are 11 "can't-miss" locales throughout campus where you can grab a memorable shot to share on your social media and treasure in the years to come.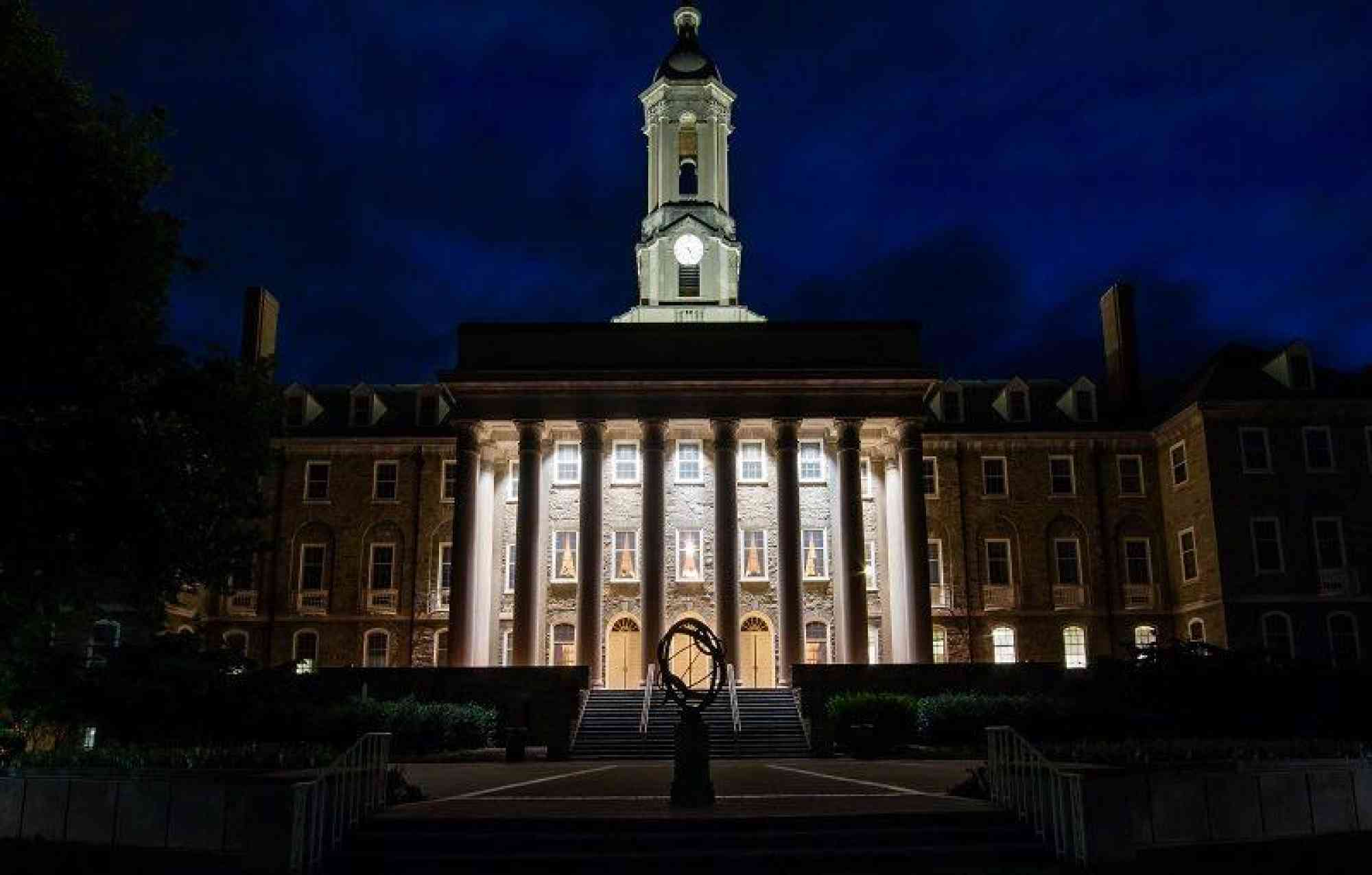 Old Main
"Old Main" is actually the second Old Main throughout Penn State's history. The current iconic building opened in 1930 and provides a beautiful impression looking up from College Avenue. Its recognizable bell, which was a gift from the class of 1904, can be heard all throughout campus and downtown State College. (And if you find yourself missing it's tolls while out of town you can follow the bell on Twitter!)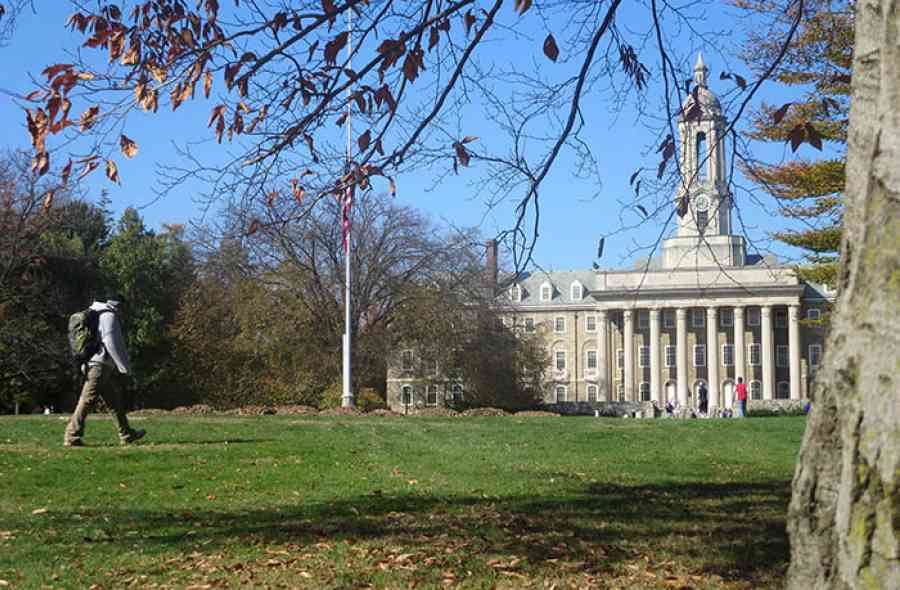 Hintz Family Alumni Center Duck Pond
The alumni center (located near Burrowes Road and College Avenue) was formerly known as University House and was home to Penn State's Presidents from 1864-1970. The gardens and walkways surrounding the building make for a great tableau – especially during the spring and summer months when you can catch the ducks in action as they call the Hintz Family Alumni Center their home.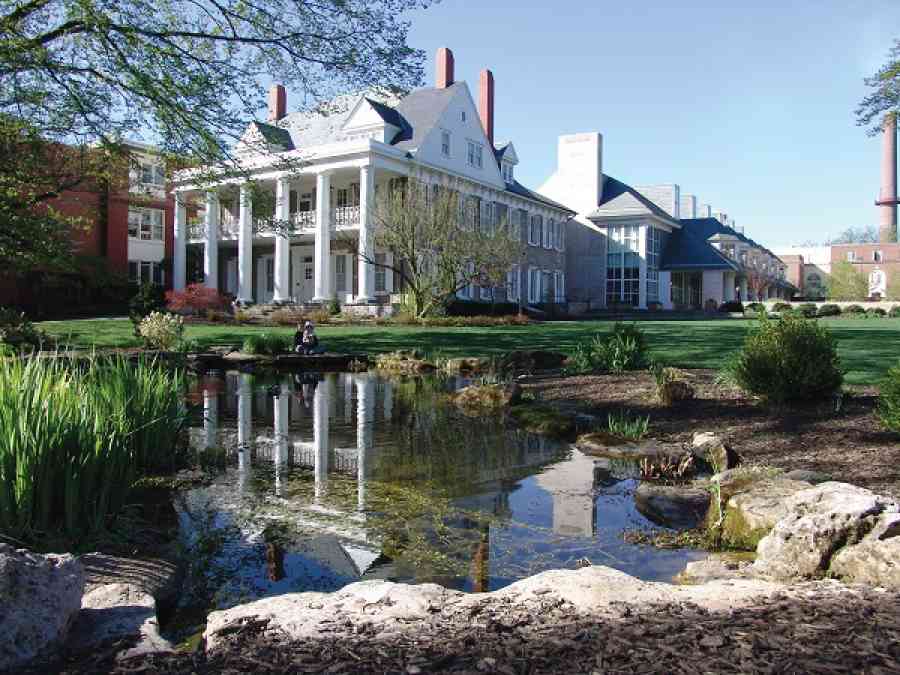 Each February the world's largest student-run philanthropy takes over the Bryce Jordan Center. The arena is full of dancers, families and supporters for a 46-hour dance marathon to raise funds to fight pediatric cancer. Walking into the arena is an awe-inspiring experience, just don't sit down when you're knocked off your feet.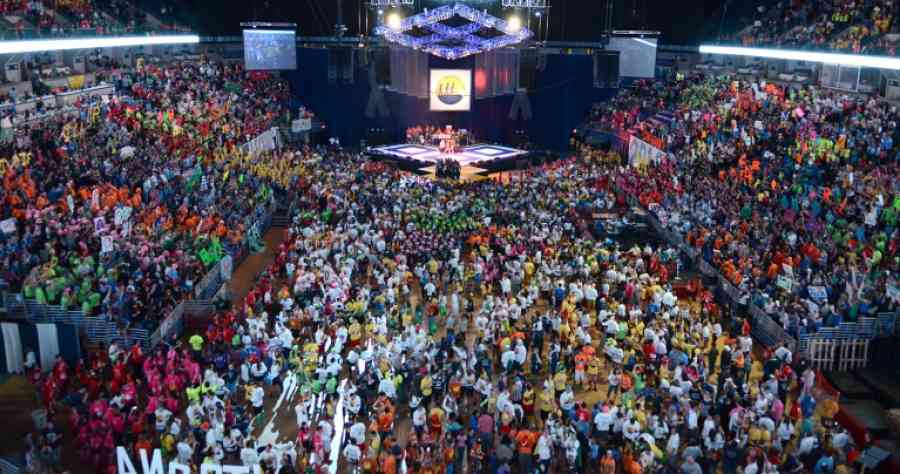 Beaver Stadium is home to the Penn State Nittany Lion Football team and has capacity for over 107,000 people. This size of crowd, especially when dressed for the infamous "White-Outs", make this one of college football's toughest venues for opponents and a favorite for shutterbugs. The stadium is also home to the Penn State All-Sports Museum.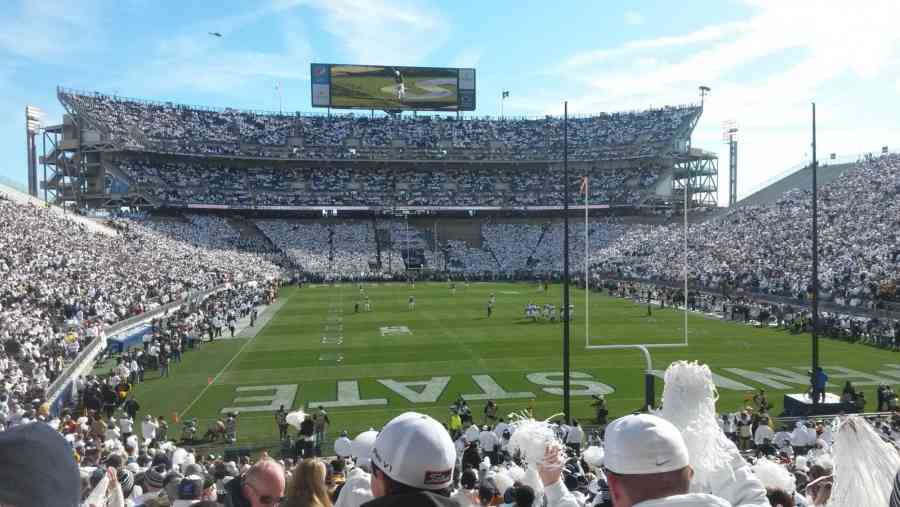 Pennsylvania State University Sign at the Intersection of Park and Porter
Each May, crowds of new graduates dressed in their gowns line up to take individual and group photos in front of the seminal "Pennsylvania State University" sign outside of Beaver Stadium. The sign is located right across the street from the Centre County/Penn State Visitor Center, so stop in and say "Hi" and pick up some ideas and tools for the rest of your visit, and get the most out of your time in Central PA!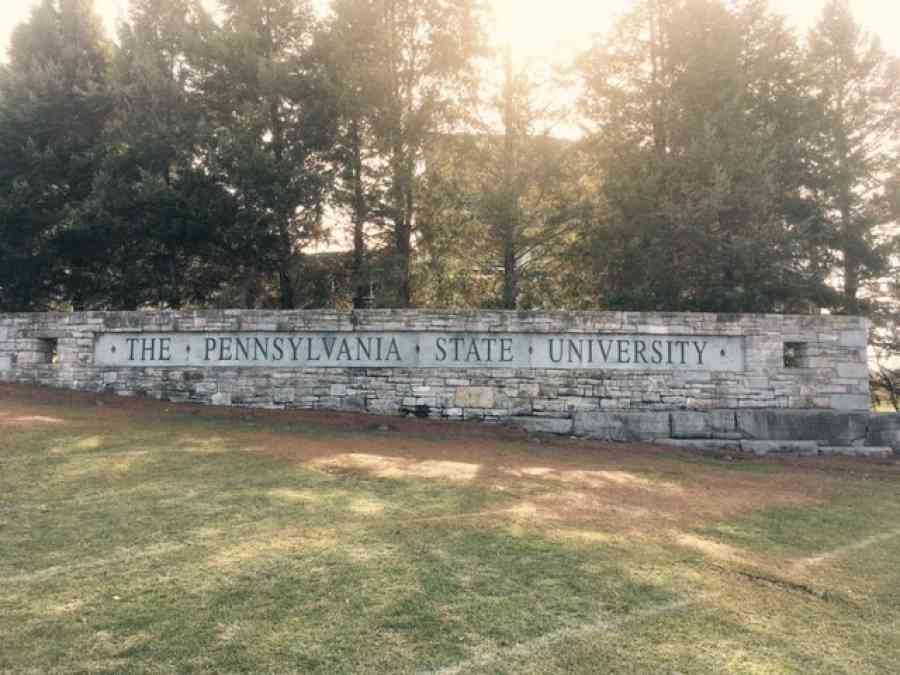 The Nittany Lion Shrine
There might not be any more recognizable image that shows up in the homes and offices of a Penn State alumnus more than a photo of Penn Staters huddled around the Penn State Nittany Lion shrine. The beloved lion shrine, which was a gift from the class of 1940, is a favorite of locals and visitors alike. No photo book is complete without an image of the proud Nittany Lion shrine.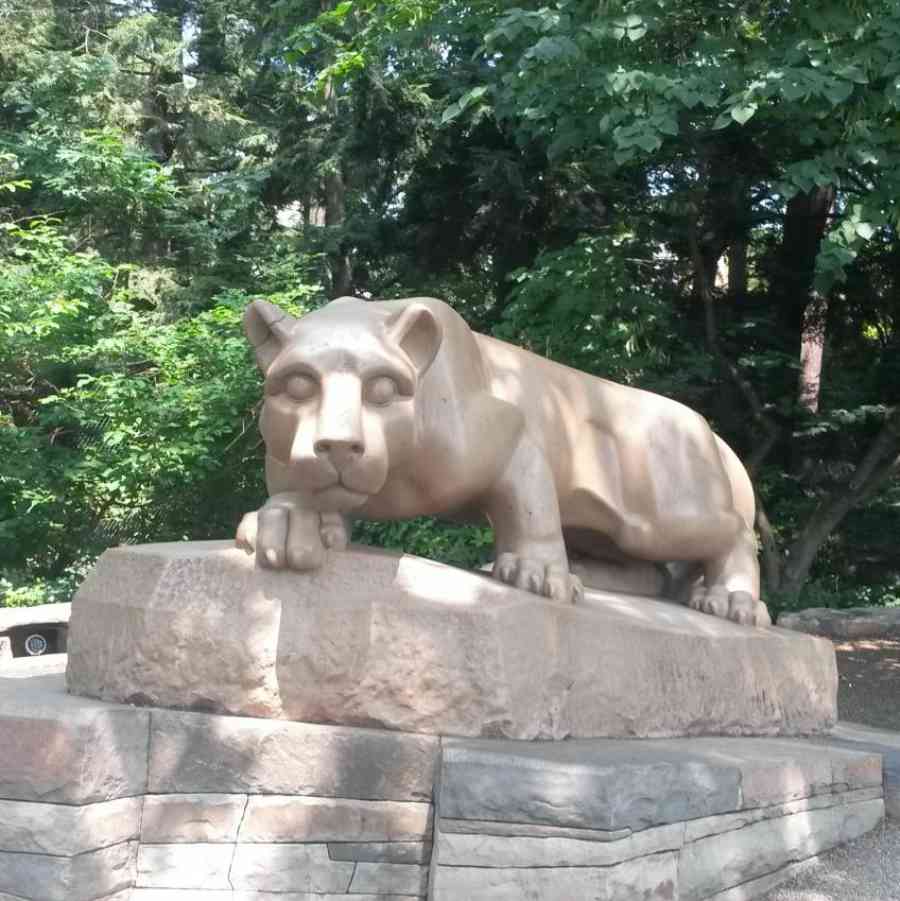 Allen Street Mall
Speaking of 1940, the Allen Street Gate (at the intersection of South Allen Street and College Avenue, across from the Corner Room) marks the entrance to campus, and the beginning of a beautiful walk through stately Elms, from downtown State College all the way to the entrance of Pattee Library. The Allen Street Gate is just as iconic and drenched in history as the lion shrine!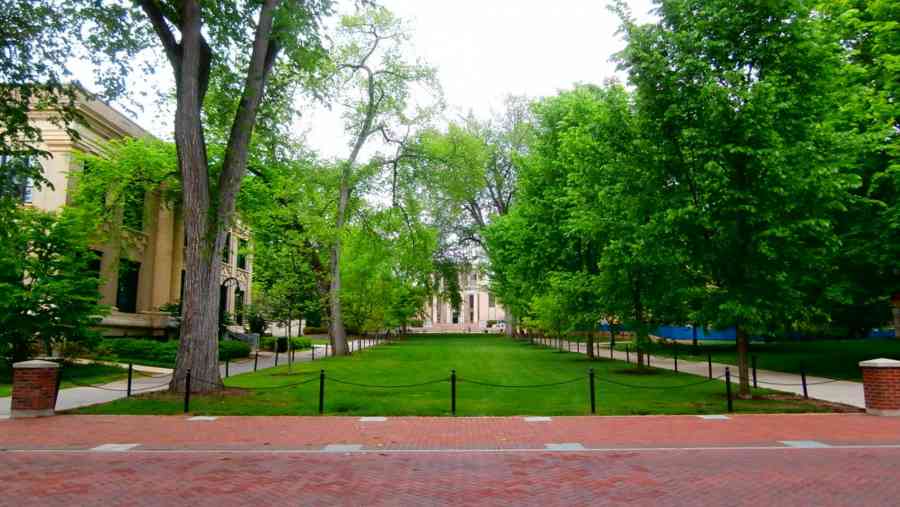 "We Are" Statue
The newest addition to our list comes courtesy of the the Class of 2013. Their gift of the "We Are" statue is located at the intersection of Curtin Road and University Drive. The sculpture was modeled and completed by Penn State alumnus Jonathan Cramer and uses mirrors to capture the philosophy behind that ubuquitius statement "We Are".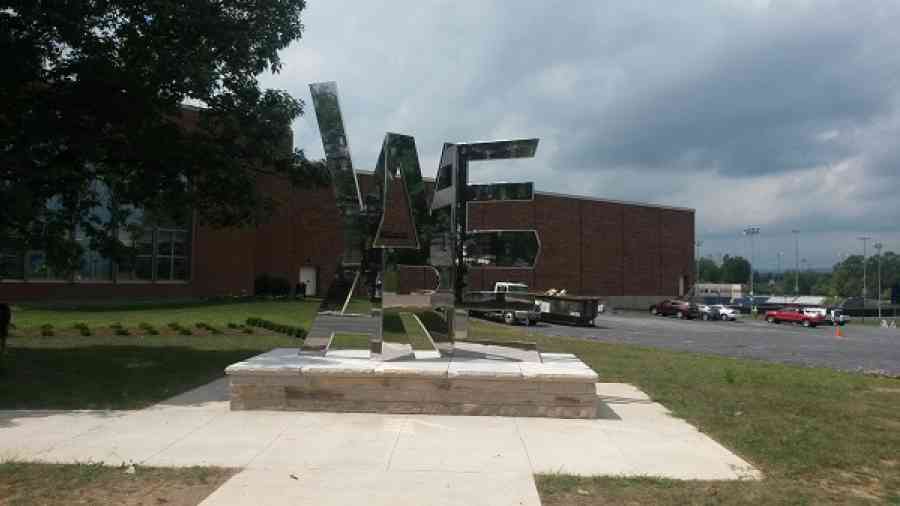 Rec Hall
Cherished Rec Hall is one of the oldest building on campus with construction occurring between 1927 and 1928. Athletic event competitions starting in 1929 have been ongoing to present day. The energy of a Penn State Wrestling match or a volleyball game can be hard to capture in a photo, but it is worth a try.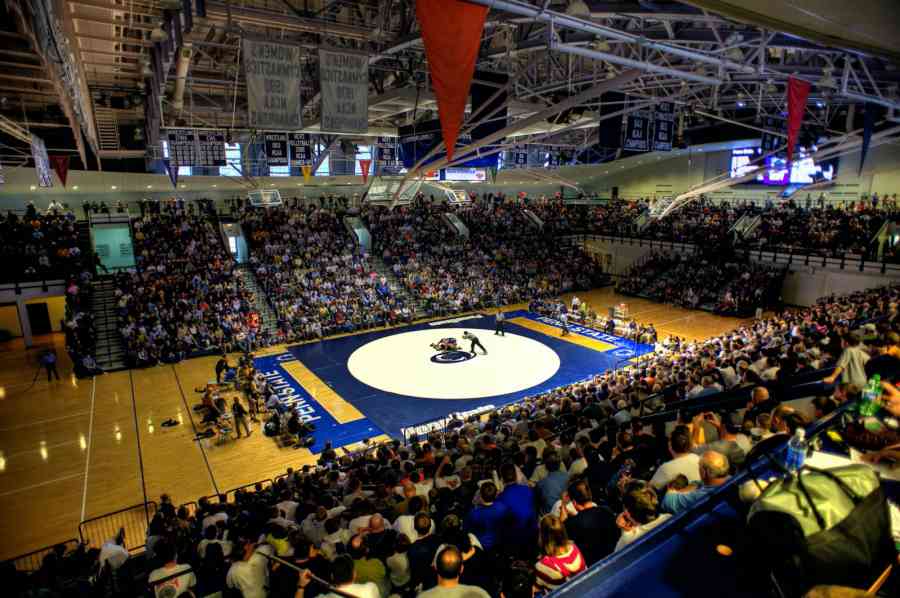 Penn State has quite a reputation the world over. But there are few things that Penn State is known for more than their ice cream! In fact, Penn State is responsible for teaching world famous ice cream makers Ben & Jerry their trade! The new Berkey Creamery offers a lovely venue for your photoshoot – nothing beats sitting out on the patio on a nice sunny day eating a scoop or two of their signature flavors, and snapping a shot while there. The facility, located along Curtin Road, has a metered parking lot for added convenience.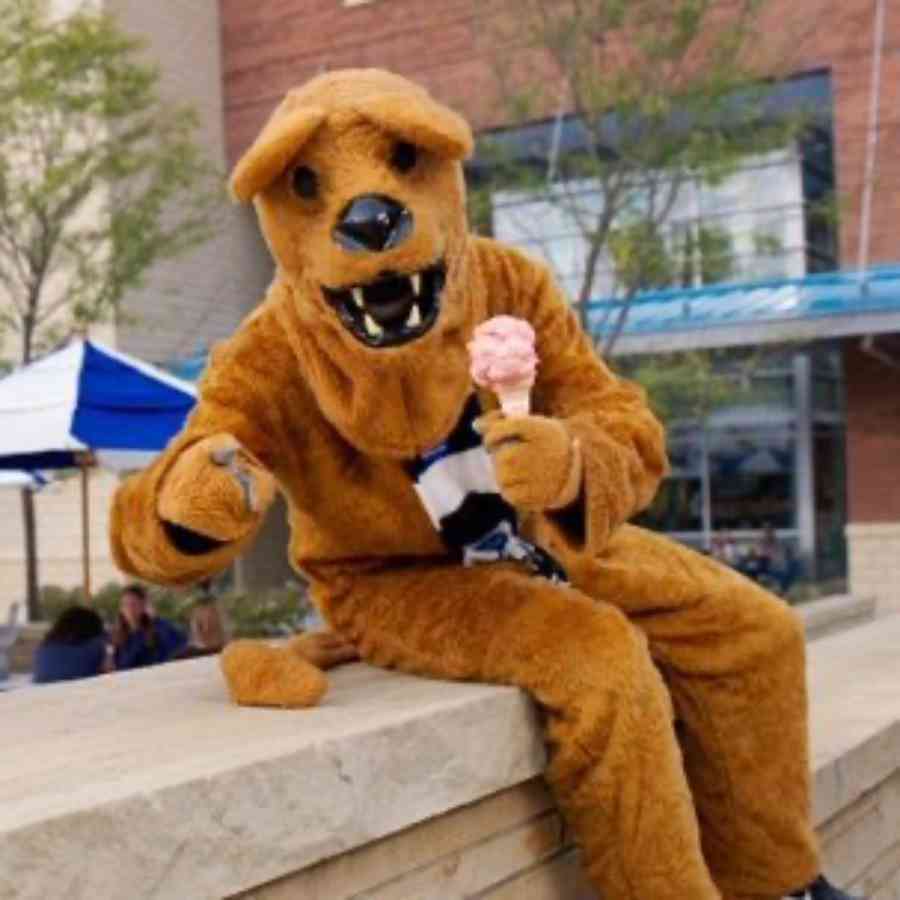 Also a relatively new addition to the Penn State campus, the Arboretum at Penn State opened in 2009. The 370 acre project had long been on Penn State's wish list, and it took decades to bring the project to fruition. The resplendent grounds, located at the corner of Park Avenue & Bigler Road and featuring the H.O. Smith Botanic Gardens, Childhood's Gate Children Garden and Overlook Pavilion, make it definitely worth the wait!