Axemann Brewery - a safe and inviting locale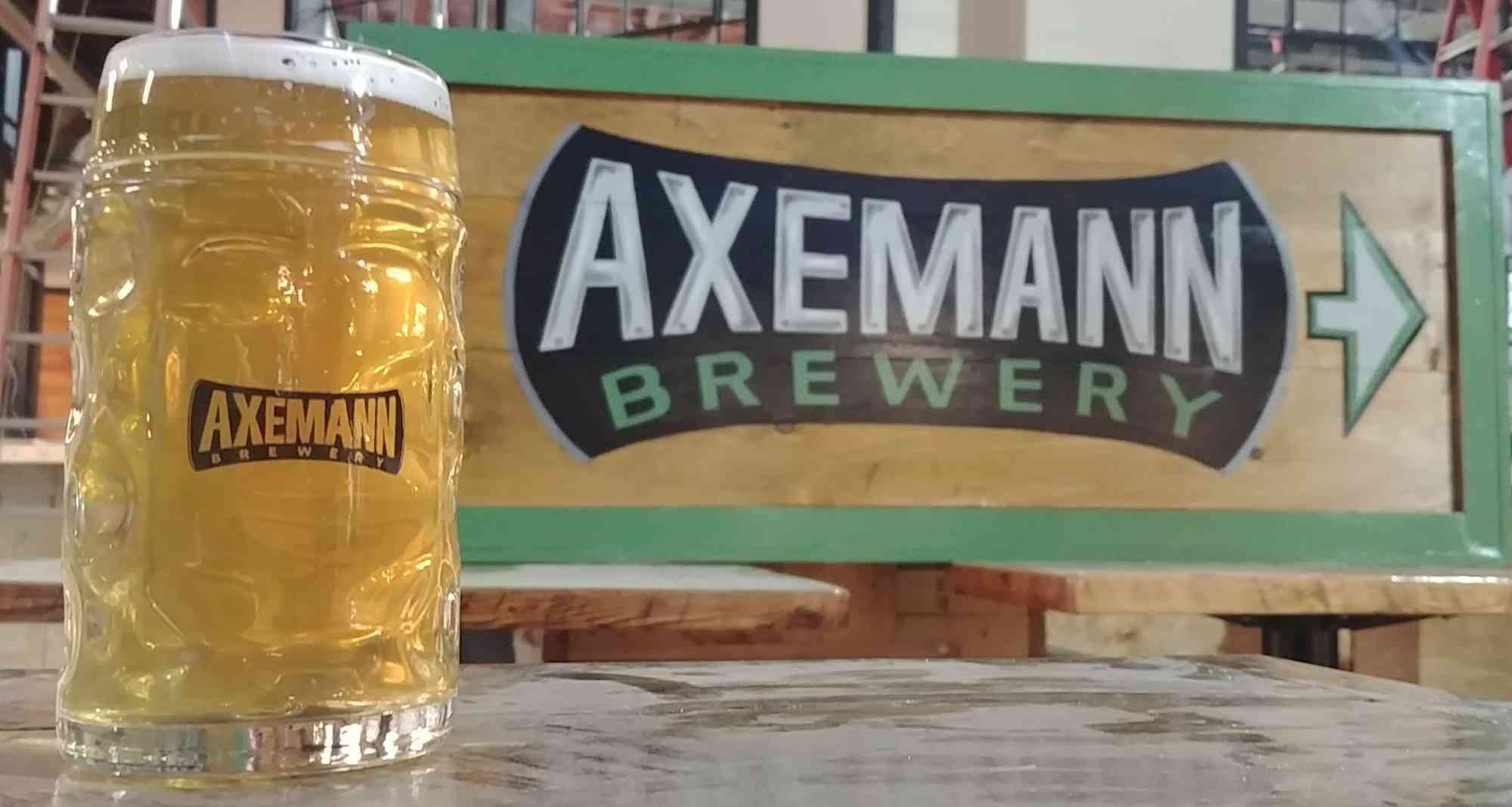 For Axemann Brewery, the COVID-19 pandemic hasn't exactly required a giant shift away from the team's previous method of doing business, mostly because there wasn't a previous method of doing business at all. Opening the taproom only after the pandemic first struck, for Axemann Brewery, there's only one way to go: up. Luckily, much of the brewery's space and business model were already pretty socially distanced-friendly from the start.

Situated in the 20,000-square-foot former Cerro Metal Factory in Titan Energy Park in Bellefonte, the taproom certainly allows for guests to spread out. "We're in such a large space, in an industrial facility, so we have a huge amount of space," says Rod Stahl, founder. "Because we have all this space, we can put a fair amount of seating in here and keep spacing that's, in a lot of instances, beyond the six feet [of distance], approaching eight to 10 feet between tables."
Additionally, ample outdoor space allows for extra seating, while large garage-style doors situated along one side of the taproom open up to provide increased airflow. Extra-high, industrial-style ceilings round up the long list of safety features that the space naturally offers.
While Stahl possibly envisioned a more mingle-friendly taproom, guests currently enjoy sit-down service, with drinks ferried by staff from the bar to patrons' tables. Meanwhile, guests can place orders with the on-site eatery, The Blonde Bistro, via their phones, and receive table-side food delivery (and all the while be assured that all of the employees have passed pre-shift, COVID-19 health screenings).
All in all, it makes for a dining and drinking experience that, more or less, feels "normal," while still very safe.
"We feel that we have a very special place here that evolved as we were building and designing it…and we still have plans to make it an even neater place. I like people to come and actually see it…" says Stahl. "There are so many people who've shown up and said, 'We had no idea this was back here.' It's a nondescript old factory on the outside, but you come in and it's a place that's very unique that you don't often see around here."
But beyond the taproom, one can't forget that Axemann is also a production brewery, canning its own brews and producing kegs for distribution to area shops, restaurants and bars. Due to restaurant and bar limitations, Stahl notes that Axemann has shifted more toward canning and case sales to distributors than keg production — which leads to one way Axemann Brewery fans can help support the new business.
"We're doing a lot of canning and distribution, so ask for our beer in local six-pack shops and convenience stores, mini-marts, Sheetz, Rutter's, those types of places. We want to be in as many of those places as possible, wherever people buy their beer," Stahl says. "That's the best way to support us right now, if you're not comfortable going out in public and to restaurants and bars."
And while the community continues to support Axemann Brewery, Axemann Brewery is continuing to support the community in turn, with special events that support local fundraising initiatives, such as Penn State's annual THON event, or even a wintertime mitten, glove and hat drive for a local charity.
In 2021, Stahl expects to begin adding happy hour specials to the menu, and the brewery has already started a rotating small batch beer series, wherein guests can try piloted brews that they won't see anywhere else.
To learn more about Axemann Brewery, visit www.axemannbrewery.com, where you can find information on current brews available, hours, food menus and more. You can also call (814) 424-7970.