Bellefonte: A safe remote-work destination in the heart of Happy Valley, Pennsylvania
Dreaming of packing up that laptop and working from somewhere other than your kitchen table? You're not alone. Many workers that have switched gears in 2020 and are now fully remote, whether by mandate or choice, are looking to find inspiration and a change of scenery.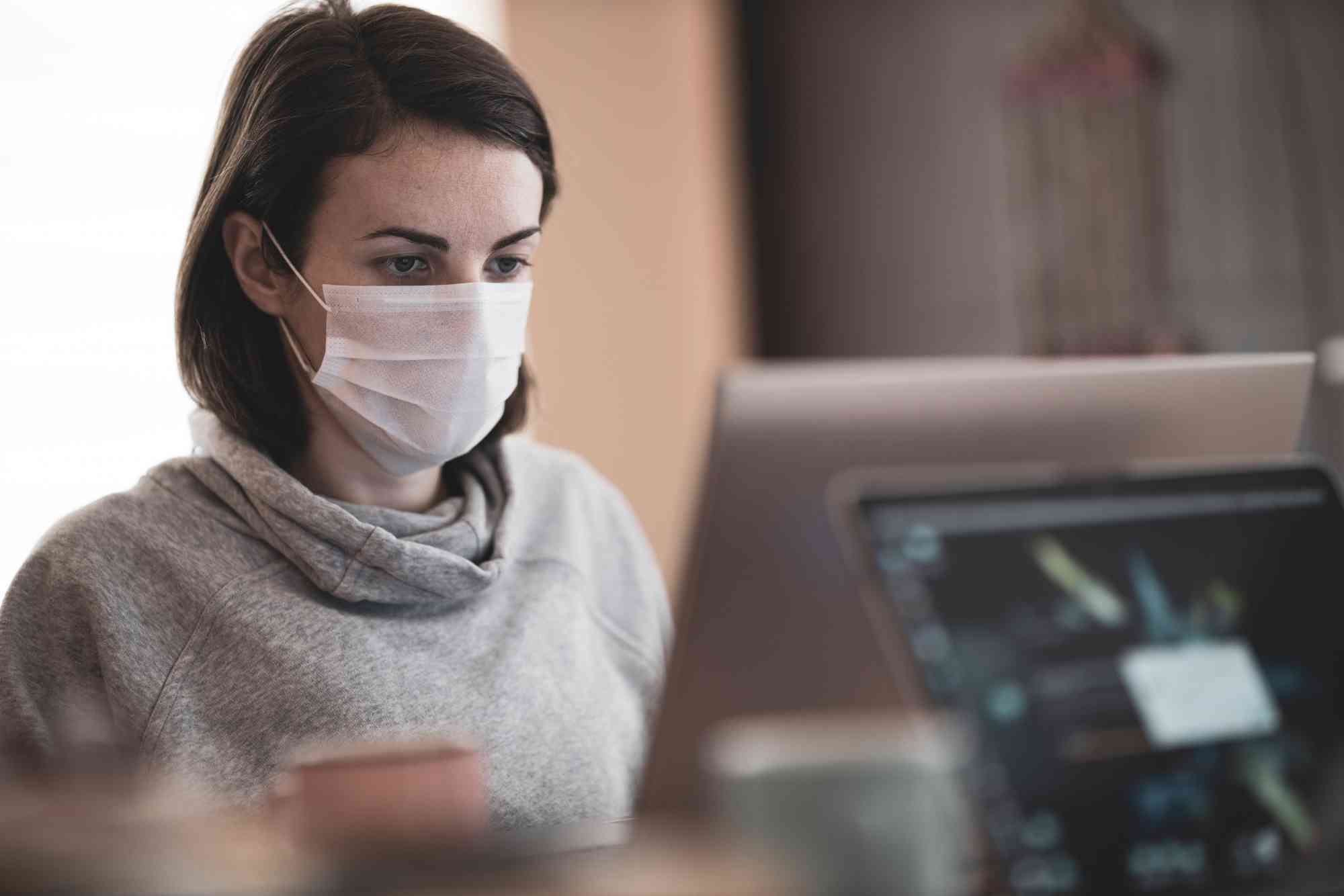 Bellefonte, a community tucked between the Appalachian Mountains and the rolling farmland of Central Pennsylvania, makes an ideal destination for those living the laptop life. With a coworking space that offers space to safely work, local accommodations taking extra precautions to keep visitors safe, and the no-crowd benefits of small-town, rural Pennsylvania — Bellefonte might be just the place for a mid-week getaway.
Safe and sanitized co-working
SpringBoard, Bellefonte's downtown coworking facility, welcomes remote workers with drop-in rates for visitors to the area looking for a professional space to get some work done. Whether you choose to spread your work out on a desk or get comfy in a well-designed corner, you'll be working with a view overlooking some of Bellefonte's most historic structures. Access to high-speed internet, coffee, a printer and more are all included in a day pass purchase.
Hand sanitizer is available at each desk space, and all surfaces are sanitized after use. Masks are required when not seated at a workspace.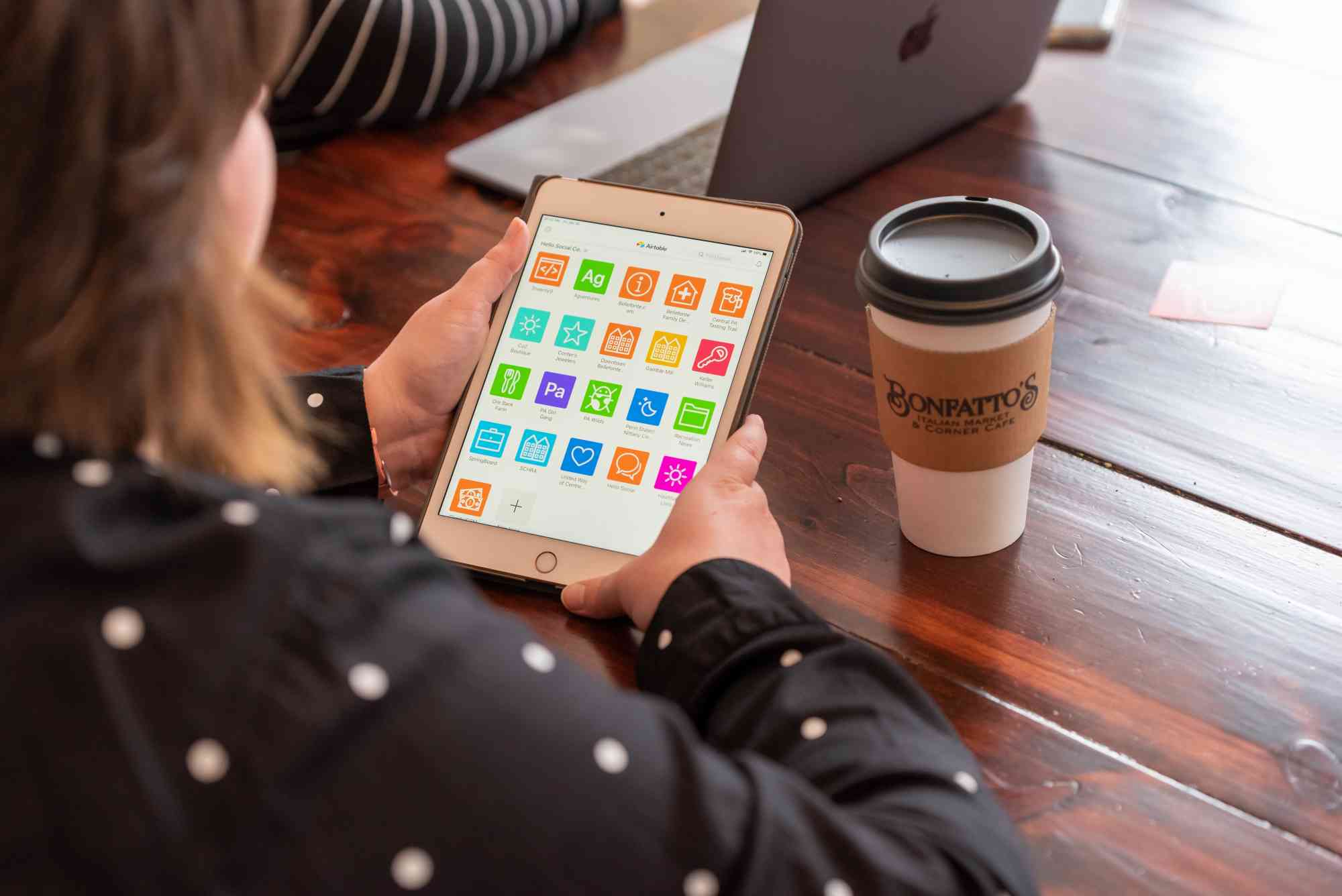 Proximity to coffee

Let's be real: Most entrepreneurs and remote workers are fueled by coffee. In downtown Bellefonte, coffee shops are in walking distance from SpringBoard as well as from all Bellefonte accommodations.
Pick up your favorite beverage for takeout or curbside pickup at these local favorites:
Each of these locations also offer dine-in options with room to get some work done.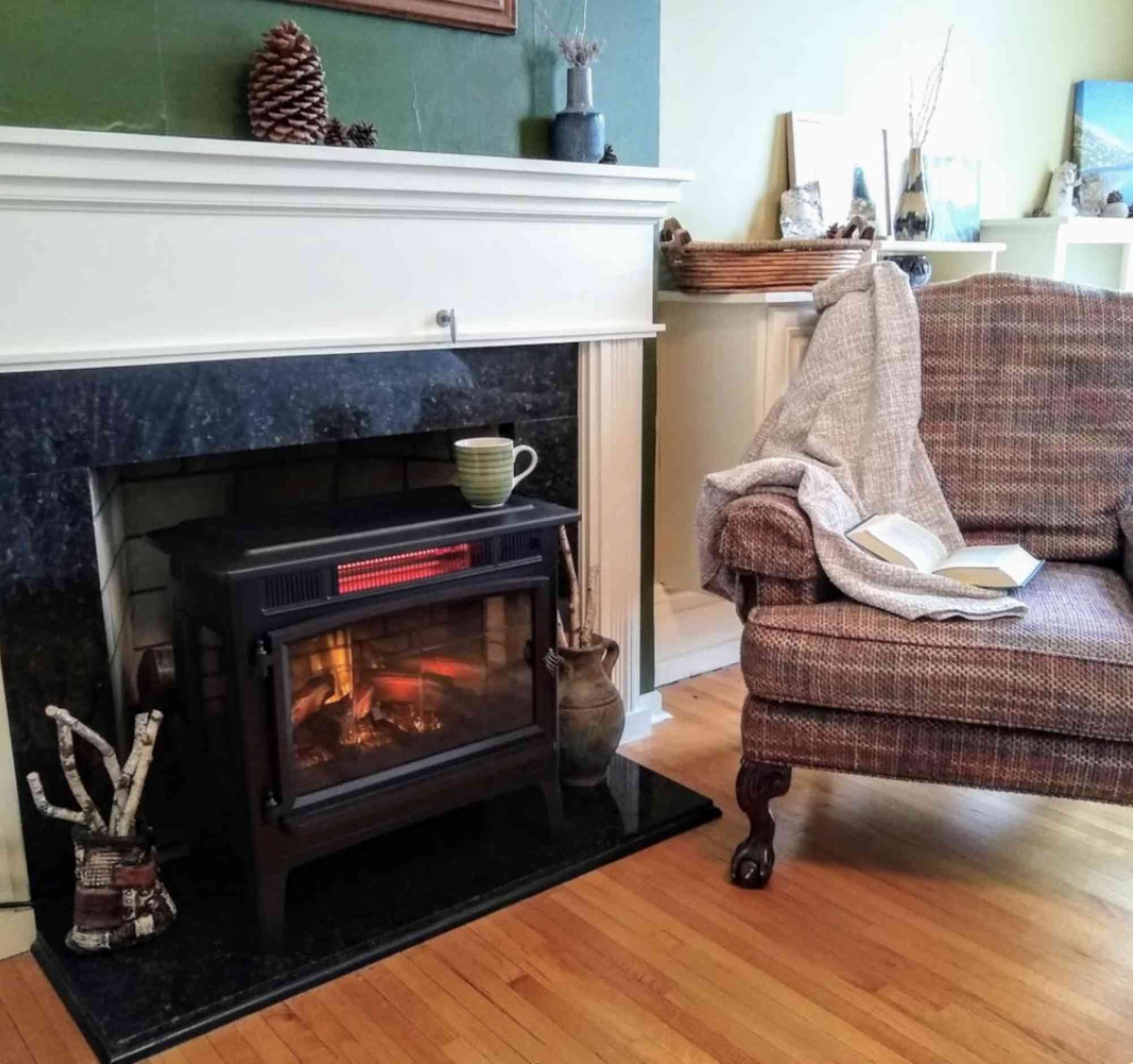 Unique accommodations

One of the things that makes Bellefonte extra special is its handful of bed and breakfasts, with different styles of accommodations to suit all types of travelers.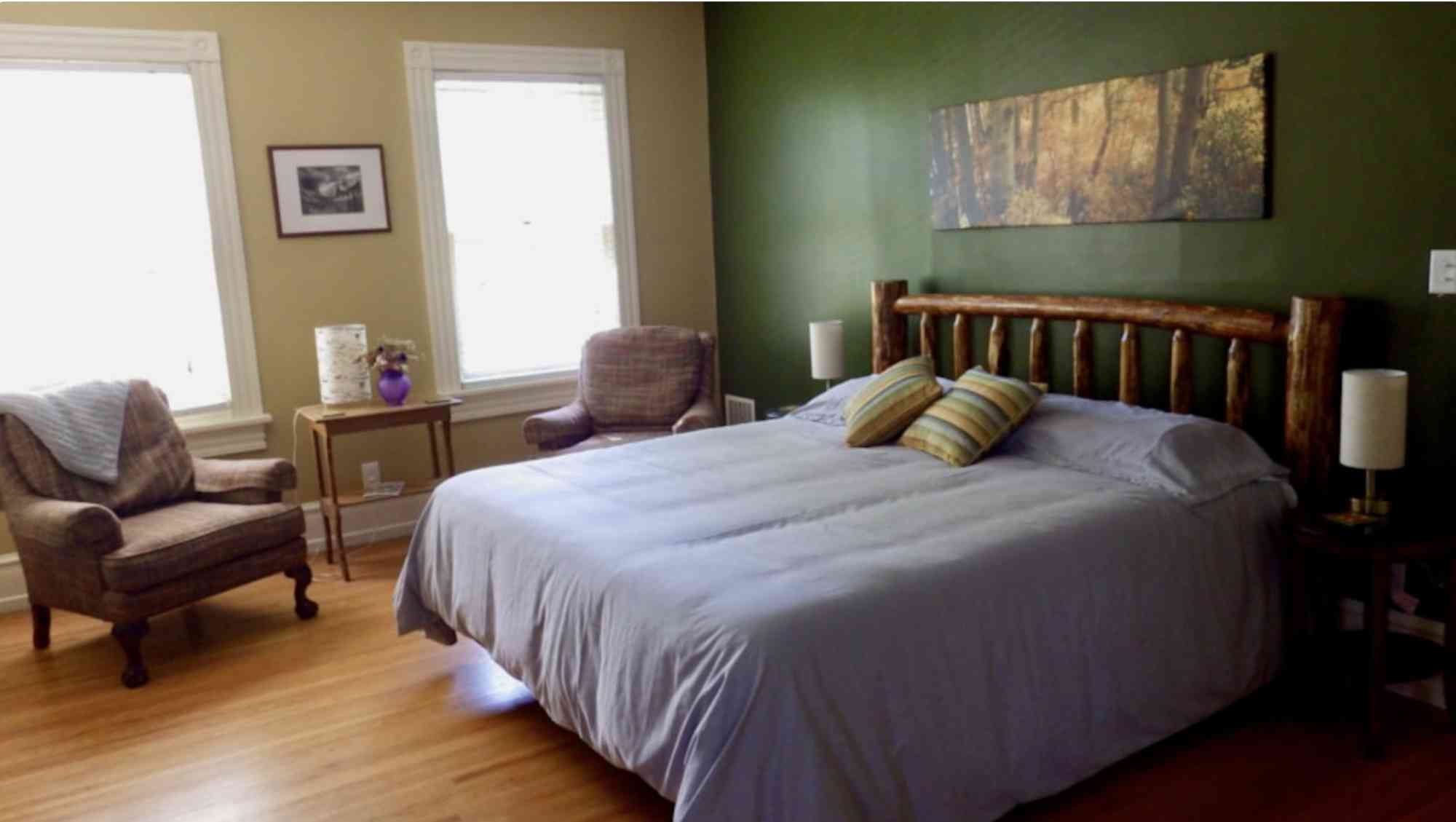 Bellefonte Bed & Breakfast

Bellefonte's newest bed and breakfast, on Allegheny Street, only has three rooms — but is not short on space to explore and spread out.
"The fact that our place is spacious, yet only has three guest rooms, means that there is a very limited number of people that can be here at one time," said owner Kathy Breidenbaugh.
Each of the three guest rooms is spacious and has desk in each room, as well as comfortable seating and private bathrooms. Internet access is included. Bellefonte B&B also has separate dining tables for each guest room plus several common areas.
"There is a lot of space in which a person could work remotely and feel safe, Breidenbaugh said. "We also have no staff — just (husband and owner) Phil and me — so there is limited interaction or exposure to other people working here."
Reservations can be made at www.bellefontebnb.com.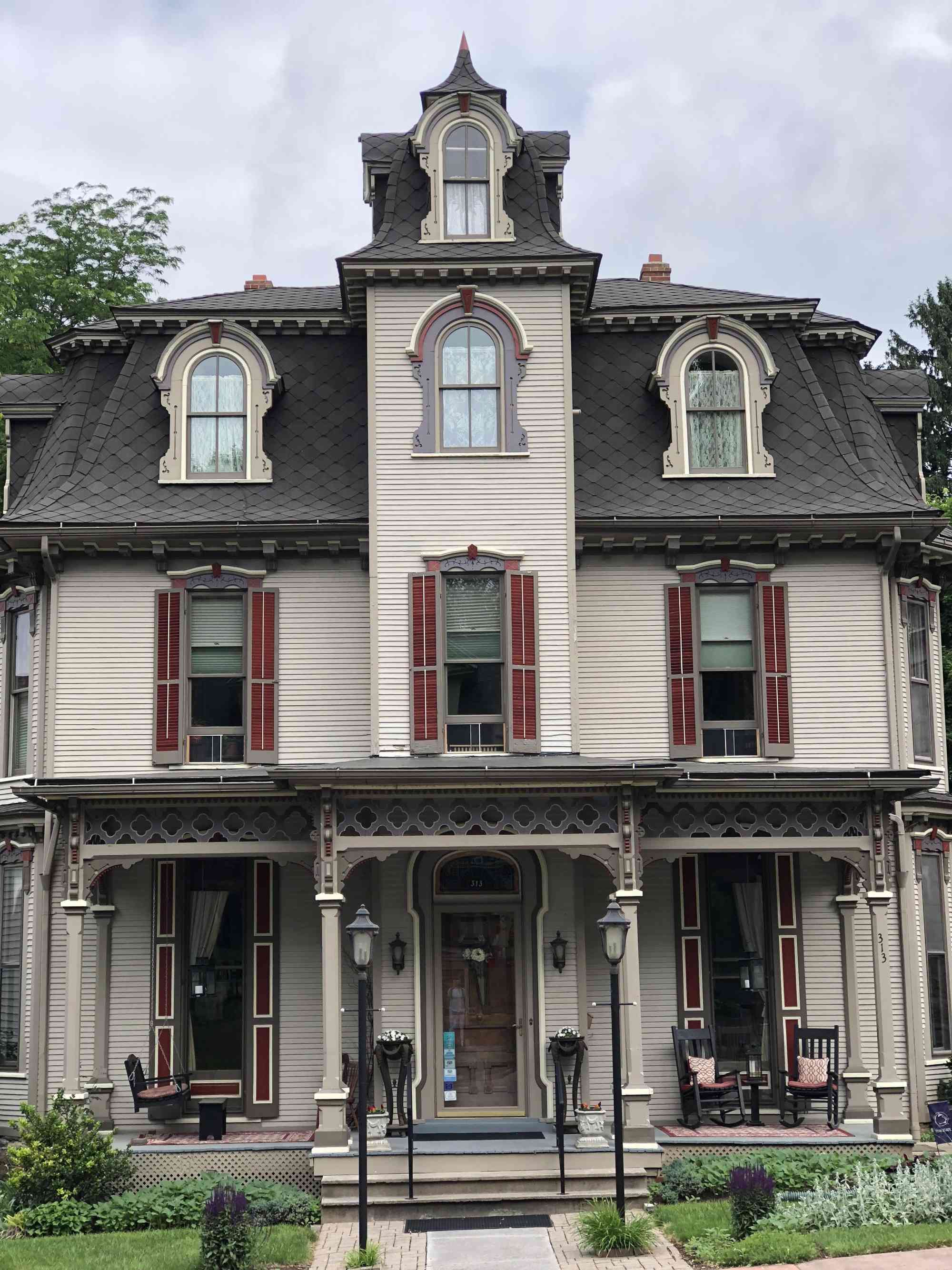 Our Fair Lady Bed & Breakfast

Located on one of Bellefonte's most-walked and adored streets, Linn Street, is Our Fair Lady Bed and Breakfast, operated by Tami and Bob Shuster. It's a great escape boasting peace, quiet, and comfort.
"Each common area has a special air purifier with built in UV lights," said innkeeper Tami. "When guests leave, another UV light is placed in the rooms. Hand sanitizers are at each entryway and on each floor by the stairs. High traffic areas are constantly being monitored and disinfected. Masks are worn, and temperatures are taken."
The bed and breakfast is taking precautions for meals as well.
"Breakfast is served with seating six feet apart, or guests have the choice of scheduling separate seating times," Shuster said. Breakfast is served plated, with gloves and masks on by the owners."
Learn more at www.ourfairladybnb.com.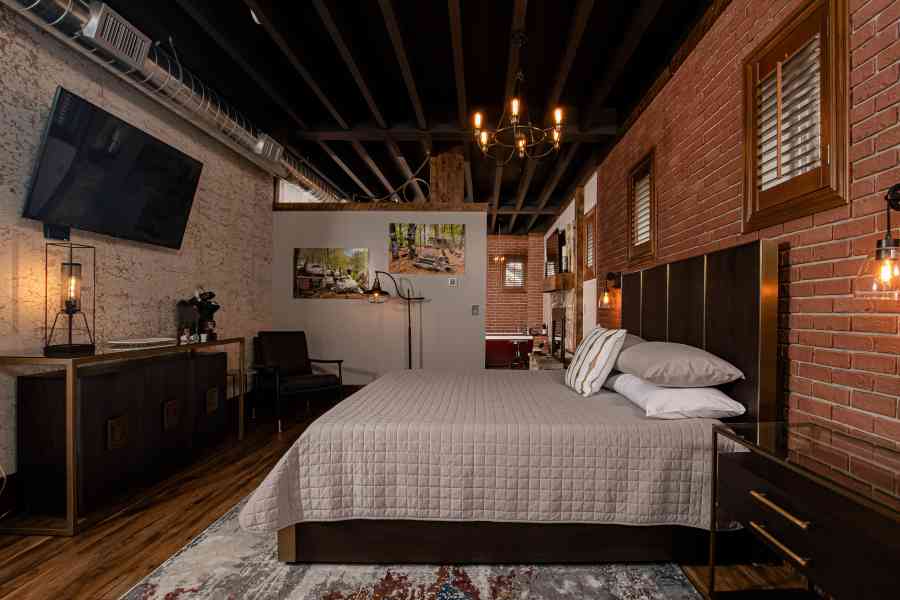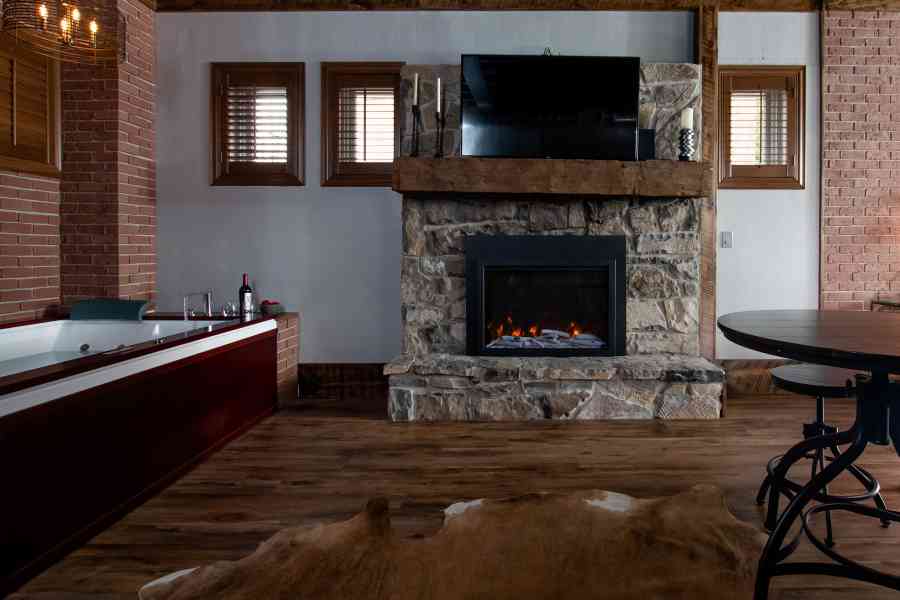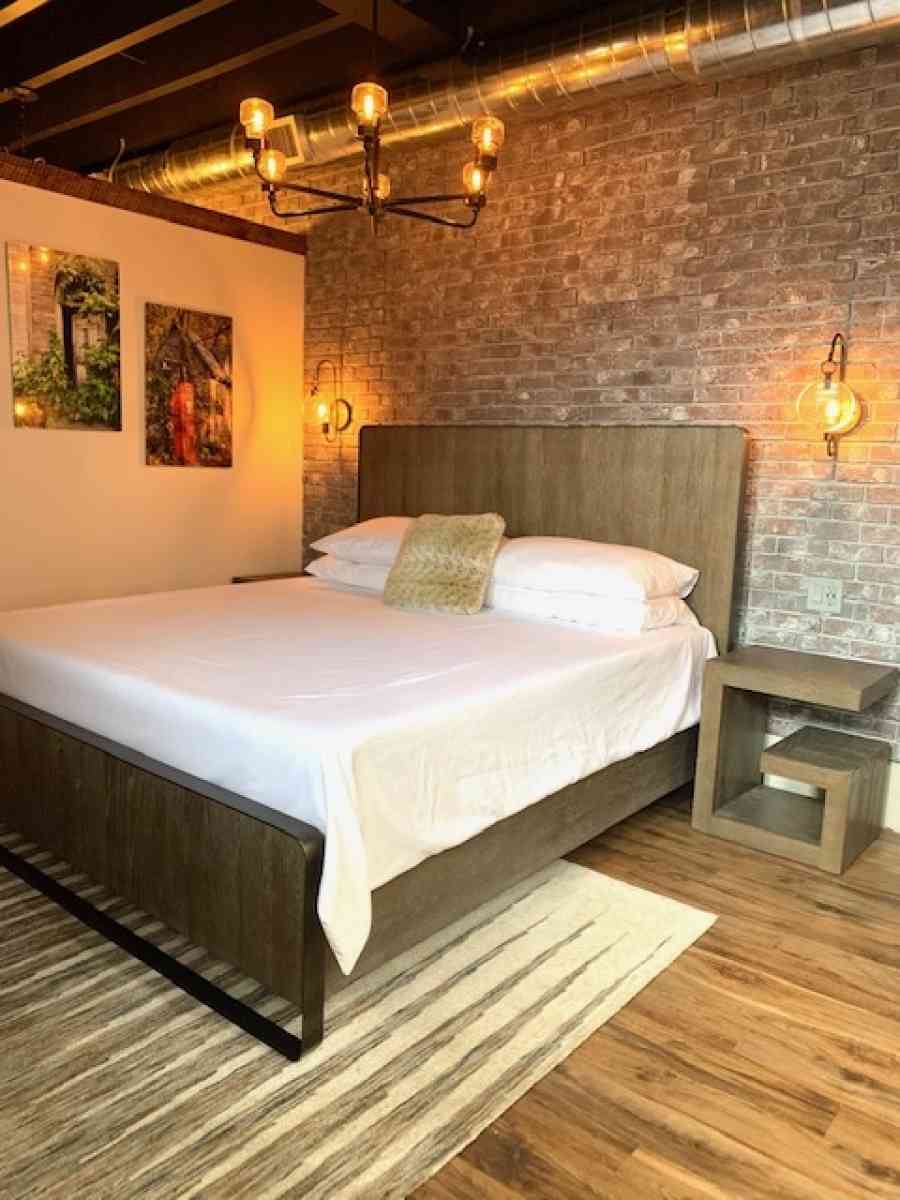 Reynolds Mansion Bed & Breakfast

Reynolds Mansion, Bellefonte's luxury getaway destination, is one of the best kept secrets in Pennsylvania. The inn's website details extensive precautions being taken for travelers during the COVID-19 pandemic:
"At The Reynolds Mansion, our guests' health and well being have always been our number one priority. During this time of heightened concern regarding the coronavirus, we would like to reassure our community that we are taking all necessary and extra precautions to make sure everyone, staff and guests, remain in good health while we continue to provide lodging in a safe environment.
We have added a sanitizing station by the guest entrance door. We are wiping down doorknobs, remotes, coffee machines, (and other surfaces) with disinfectant wipes. Our main guest entrance area is wiped down between guests. Hand sanitizers are in every guest room."
Owner and innkeeper Tricia Andriaccio said that the property's new Carriage House Suites are perfect for remote workers, offering "private parking, high-speed internet, and breakfast brought right to them." The very private suites each have a table suitable for working at.
Reynolds Mansion offers special opportunities for business travelers: Learn more here. Book a stay at reynoldsmansion.com.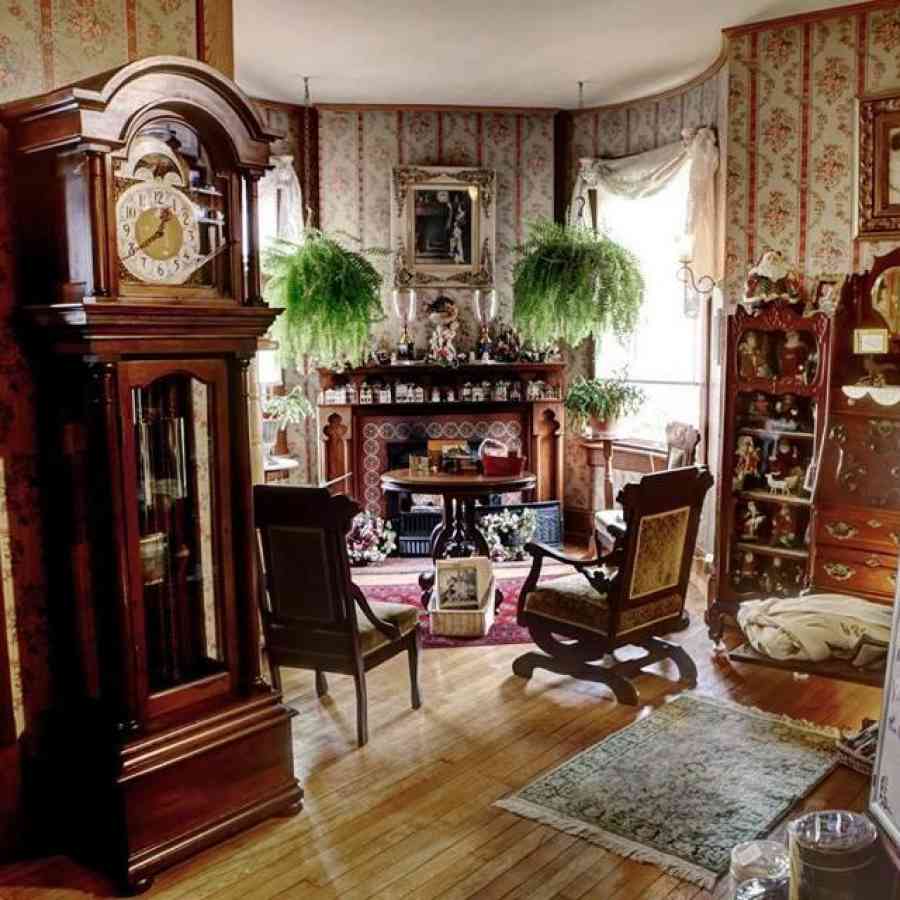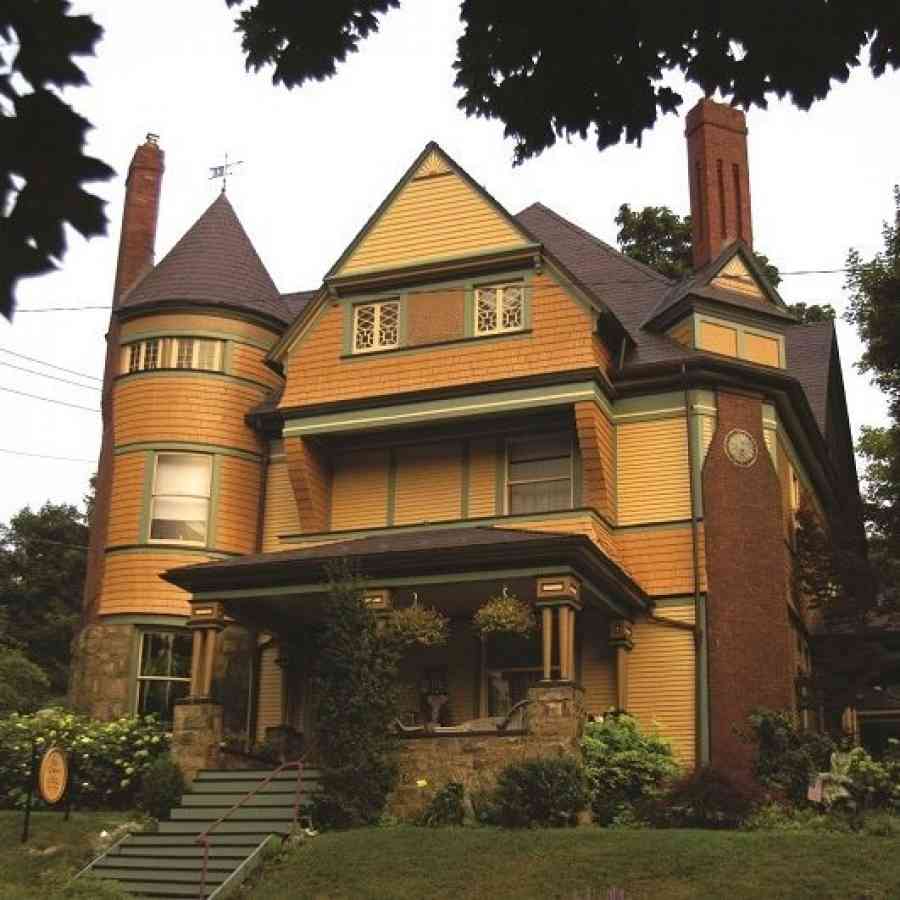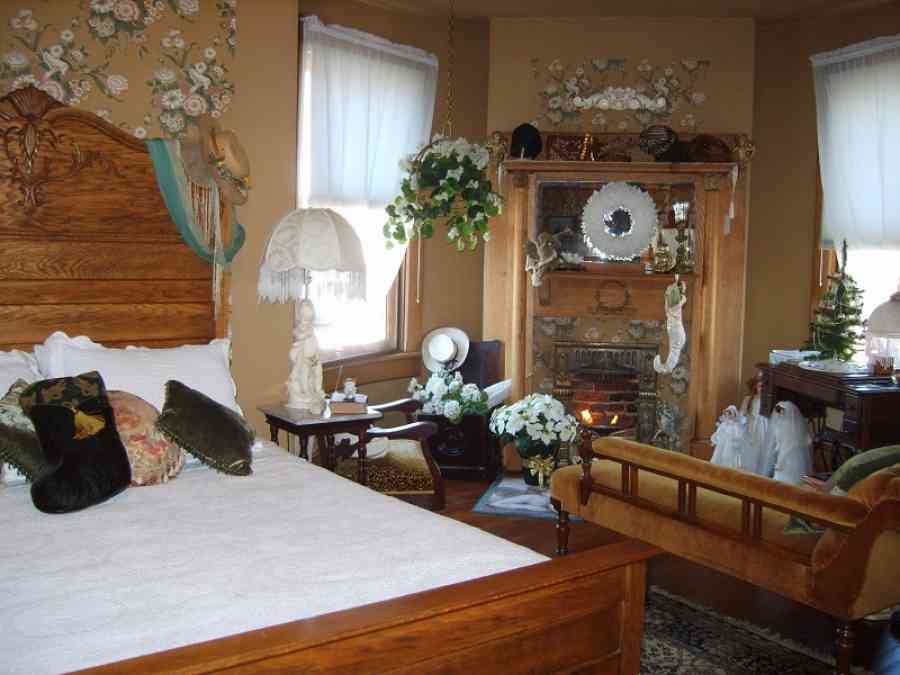 The Queen Bed & Breakfast

Those looking for the true Victorian experience when they visit "Victorian Bellefonte" may be inclined to stay at The Queen Bed & Breakfast, located on Linn Street.
Extra precautions being taken at the inn include room sanitation and closing of some common areas that are difficult to keep sanitized. Staff uses gloves and masks, and sanitizer is available.
"We are also blocking all accommodation for at least one night before and after eac booking to ensure sanitation," said Nancy Noll, owner of The Queen. "Robes and down comforters are available upon request after complete sanitation. They have been removed from the rooms to avoid sanitation when they may not have been used."
Social distancing is required during breakfast.
"The Queen is a member of the American Hotel and Lodging Association and has committed to their Safe Stay cleaning and guest service protocol, the innkeeper, Nancy Noll, wrote on the inn's Facebook page. "While always offering a clean and safe stay, extra protocol have becomes essential to the safety of both guests and employees."
She said that "During the surge (of COVID-19 cases) we are making an effort to have only one guest at a time in the main house. Workers wanting to bring their family can enjoy the family and still have work privacy at the same time in our 3 bedroom guest house."
Learn more or book a stay at www.thequeenbnb.com.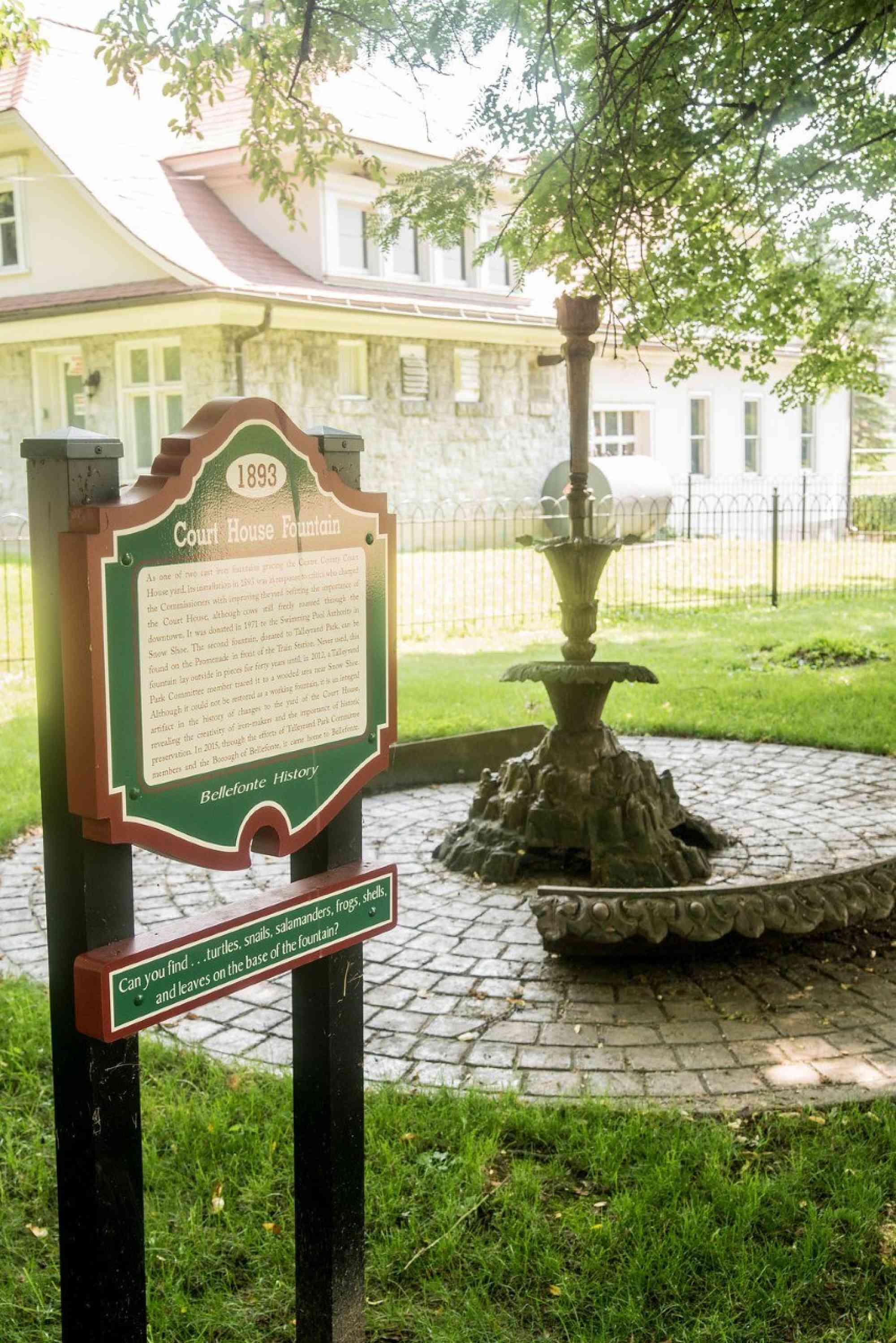 Get some fresh air
When you're ready to stretch your legs during or after a long day in front of the computer — or when you just need to get out to take a call — Bellefonte is the perfect place for a stroll. Walk through the residential neighborhood of the Historic District to see stunning homes with unique architecture, or head downtown to Talleyrand Park — where you'll find a walking track, outdoor seating and more set alongside Spring Creek.
The Bellefonte community and its businesses are following CDC and Pennsylvania guidelines to keep its residents and visitors safe. See a copy of the community's mask-wearing resolution here.