Bellefonte Winter Market promises regional artisans, craft beverages, and kids' opportunity
This year's Winter Market is brought to you by Downtown Bellefonte Inc and will feature over 70 makers and craftspeople from around the region. The event will be held on Sunday, December 11, 2022, from 10 a.m. to 4 p.m. at Talleyrand Park in Bellefonte, at the tail end of the community's popular Bellefonte Victorian Christmas event.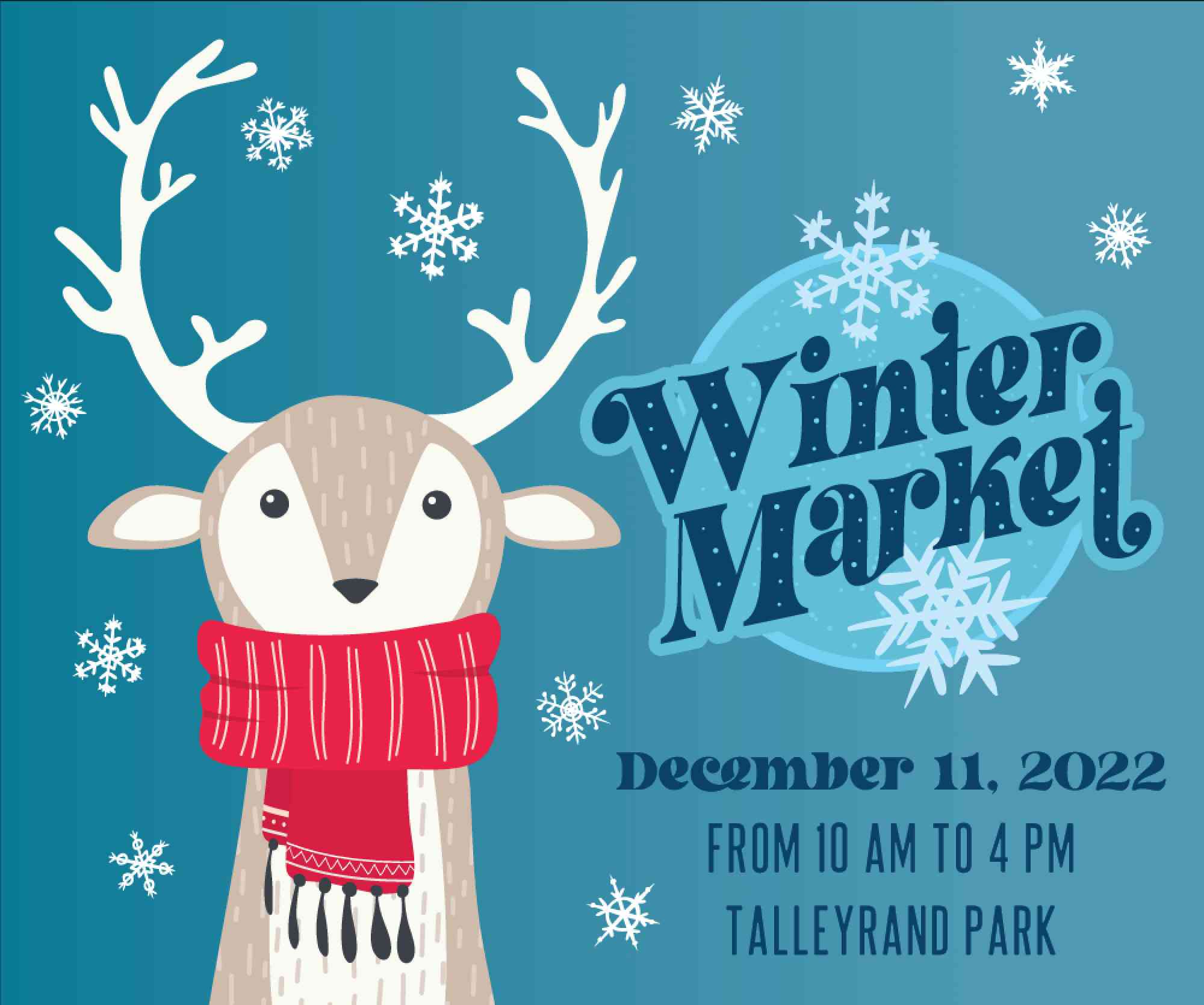 Make sure to catch the holiday trolley that will be operating from 10 a.m. to 6 p.m. Event parking will be available at the former Centre Crest building, 502 E Howard St, Bellefonte, PA, 16823. The trolley will pick up from each stop every 30 minutes and end at the Winter Market in Talleyrand Park. Find a list of all the pick up and drop off locations here. Thank you to the following sponsors that made this trolley possible:

The Queen Bed & Breakfast
Smith + Front
Jason Smoyer Photography
Tom Ventura
Fairmount Collective
Jabebo
Virginia DiRienzo
Our Fair Lady B&B
Hello Social Co.
Arize Federal Credit Union
Steve Brawley and Evelyn Chianelli
Juniper Studio
Additionally, holiday courtesy parking is available throughout Bellefonte until December 25, 2022, courtesy of the Bellefonte Borough, with the first two hours of parking free. Parking is available in all municipal lots in Bellefonte.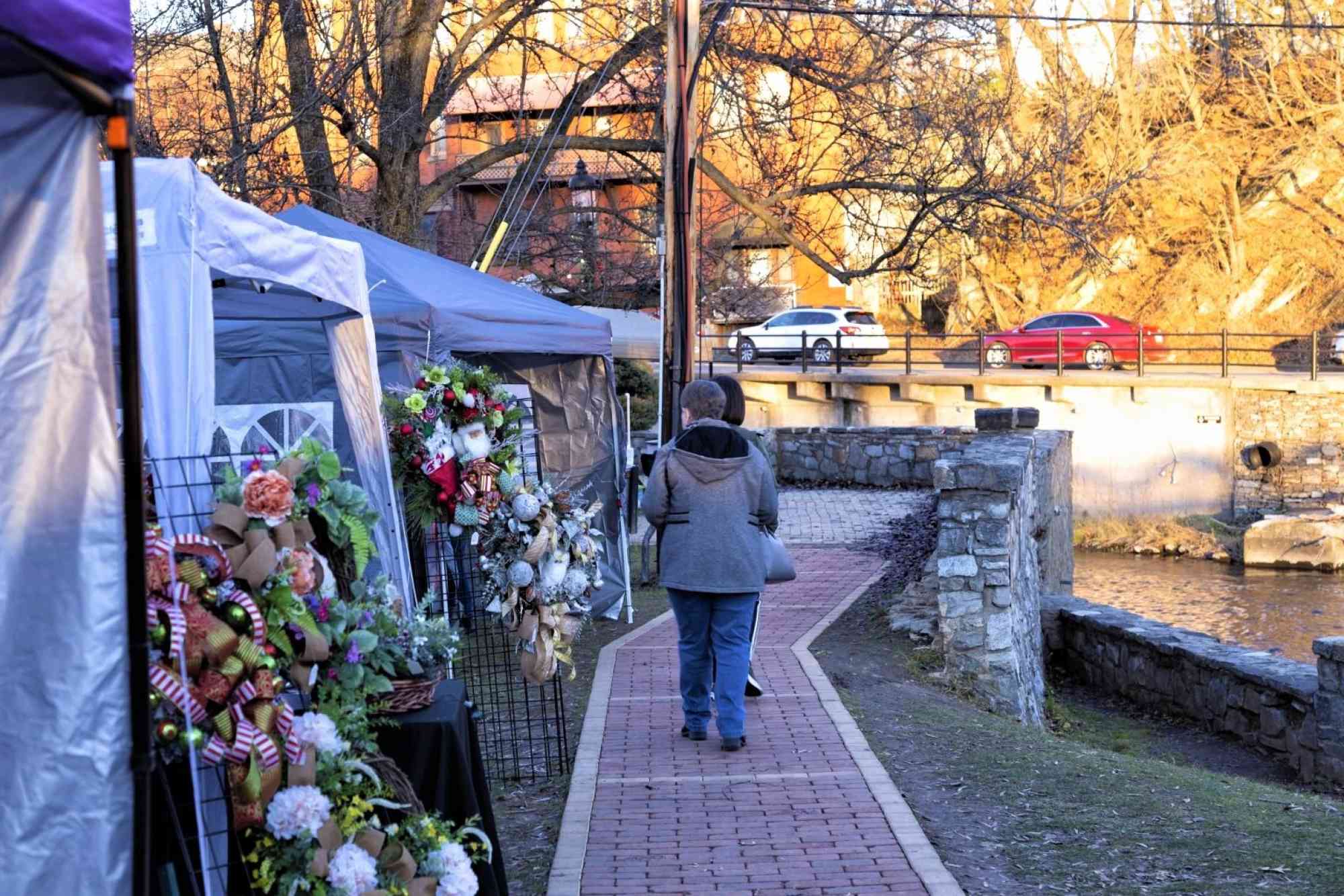 The Winter Market, which was first held in 2018, is a European-style, open-air market held during HBI's Bellefonte Victorian Christmas. This year, find a variety of skilled artisan vendors that are excited to bring you locally made items (find the vendor lineup here). And don't be worried about the cold – you'll find a warming station with hot chocolate and heaters under the eaves of the historic train station, sponsored by Envinity.
A craft beverage garden will bring in producers from around the region; and a variety of food vendors will be found throughout the market. Whether you eat at the market or at a downtown restaurant, you won't go hungry on December 11.
Musical and theatrical entertainment will be provided throughout the day. Entertainment is sponsored by Stuckey Ford of Bellefonte.
10 a.m. to 11:50 a.m. — Caryn Dixon
Noon to 12:30 p.m. – Acapella Carols performed by high school students (throughout market)
12:30 to 1:30 p.m. – Sock and Buskin theater performance
12:45 to 1:45 p.m. — Stacy Tibbetts
2 to 4 p.m. – Anchor and Arrow
Santa Claus (and Baby Goats) are coming to town!
Were baby goats on your Christmas list this year? Nittany Meadow Farm's Goat2Go bus will be available from 11 a.m. to 1 p.m. at Talleyrand Park. Reservations are required for a 10-minute session to meet and take pictures with Santa and cuddle baby goats. Reservations can be made here.

In addition to the Winter Market, there is a lot happening around town, so be sure to schedule some time to explore Bellefonte! Check out a list of weekend events below.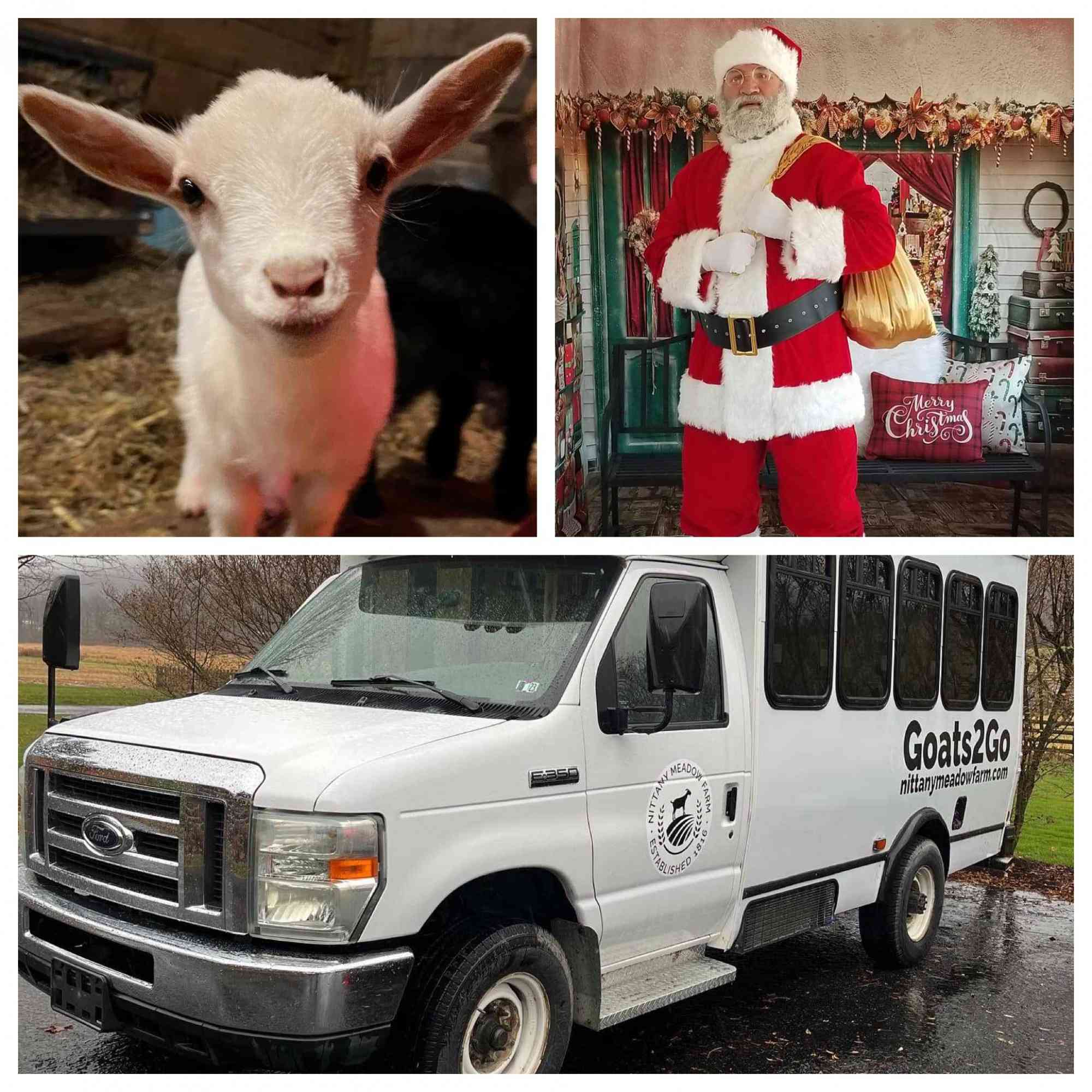 41st Annual Bellefonte Victorian Christmas
December 9-11
This holiday event has been one of our community's most cherished Christmas traditions and has been enjoyed by children and adults for multiple generations. We hope you take time to enjoy the special events and celebrations offered this year, take time to find unique gifts at our downtown merchants and craft show vendors, and get a tasty meal at one of the local restaurants.
Smith + Front
December 10, 10 a.m. to 5 p.m. & December 11, 10 a.m. to 4 p.m.
Join us at the Gamble Mill for a Holiday Handmade Market on Saturday, Dec 10th from 10-5 & Sunday, Dec 11th from 10-4. The perfect weekend to enjoy the trolley, Bellefonte Victorian Christmas and the Holiday Market at Talleyrand Park.
Vendors will be scattered inside and outside of the Gamble Mill.
Our vendors include -
Valley Purl
Bella Ame by Kenz
CH Customs
Dirtstains
Kara Kyle Ceramics
The Beefy Kate
Lush Apothecary
Designs by Mel
Spirited Treasure
Rabt by Kiran
These are the Days
Good Intent Cider
December 9 & 10
It's Bellefonte Victorian Christmas and we want to bring a little magic to our corner of the BFT with a Gingerbread contest! Seating is limited, so sign up today! The winning individual or team will win a bottle of your choice of cider or t-shirt! (Must be 21 to collect bottle.) Entry includes a glass of cider or hot mulled cider, mini gingerbread house, and candy decorations.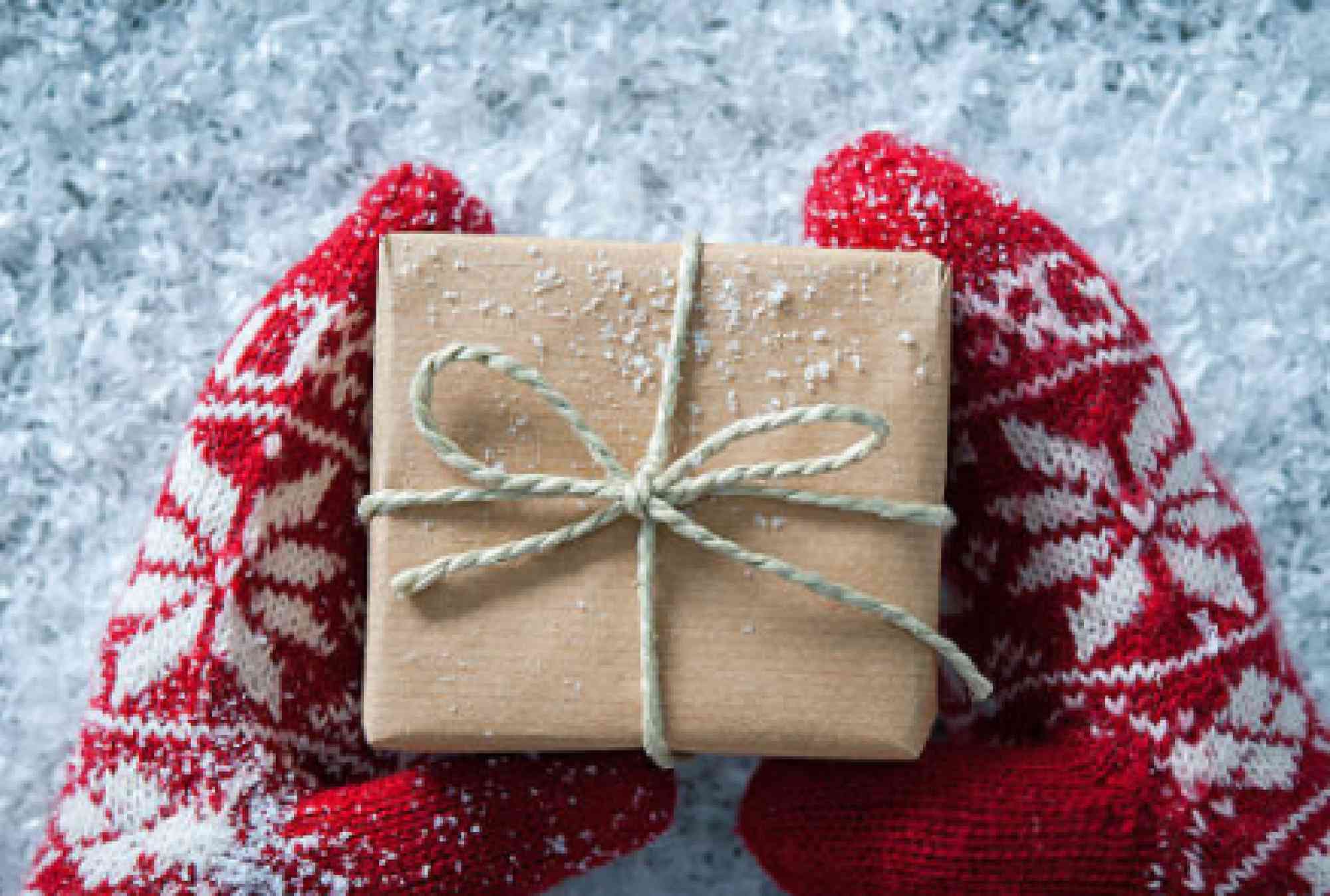 Downtown Bellefonte Inc. Holiday Trolley
December 9 & 11
Downtown Bellefonte Inc. is excited to announce the routes for a new Holiday Trolley, making stops at Bellefonte The Match Factory, Titan Energy Park, the Courthouse, the Gamble Mill, and the Winter Market (Sunday only). Sponsored by local businesses and individuals, the Holiday Trolley will make it easier for residents and visitors to Bellefonte to support local this season.
Santa's Arrival & Santa's House
Saturday, December 10, 2022
11:45am Be there for Santa's arrival at his House on Diamond in front of the Court House
Saturday and Sunday, December 10 & 11, 2022
12pm-4pm Santa's House open and ready for visitors!
Santa's House will be open during the Holiday Season through December 22nd
Saturday & Sunday 1pm to 4pm
Tuesday & Thursday 6pm to 8pm
Bellefonte Historical Railroad Society's Christmas "Speeder" Rides
Friday, December 9 from 6PM-9PM
Saturday, December 10 from 10AM-4PM
Sunday, December 11 from 12PM-4PM
Complimentary hot chocolate and cookies will be provided for ticket holders inside the station. Santa & his friends will be available for greeting and pictures during the above hours as well!
Tickets are $5 for all ages!
Tickets are sold at the station during the hours listed above. First come, first served.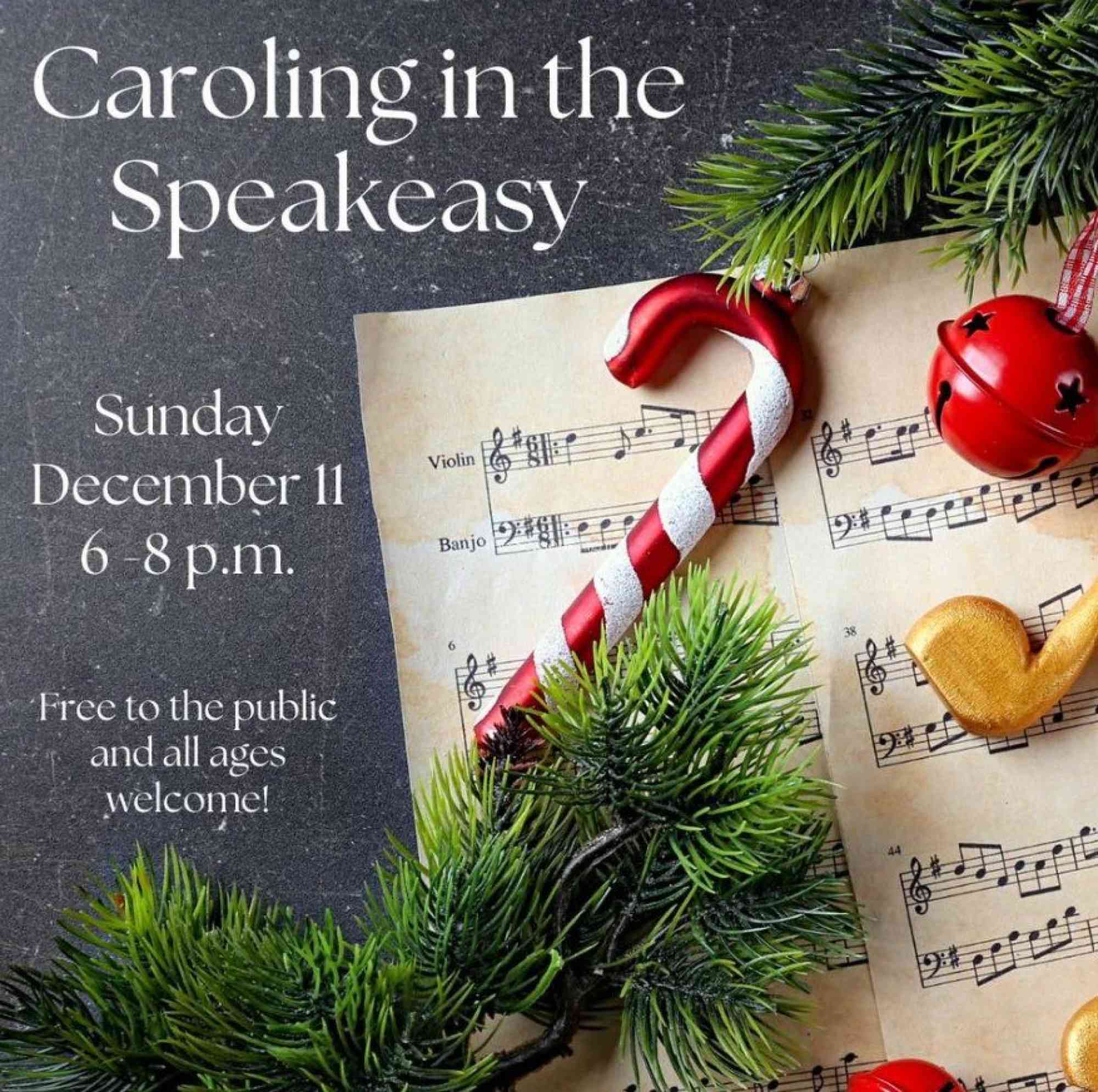 By A Thread
December 10th, 11 a.m. to 4 p.m.
Beyond excited to announce our next pop up. Think all things holiday gifting! Join us Saturday for our Holiday Pop Up with @all.things.kind @lilmisvintage @westonworkshop. We will be serving up festive mocktails/cocktails!
Caroling in the Speakeasy at The Gamble Mill
December 11, 6 p.m. to 8 p.m.
Join us in our Speakeasy for two hours of holiday music! We've lined up a handful of local musicians to share their favorite holiday songs, and we'll do a little caroling between them! Come and go as you please.
Free to the public and no tickets required. Drinks can be purchased at the Speakeasy bar.
Victorian Christmas in the Speakeasy
December 10
Join us in our Speakeasy for storytelling from the Victorian Era with Matt Maris of Local Historia and entertainment from the Dickens Troupe. This free event is limited to the first 32 guests during sessions at 12:00, 1:00, 2:00, and 3:00. Hot cocoa and cookies provided for guests
Reindeer 4K Run/Walk
December 10, 9 a.m.
This weekend is the annual town Bellefonte Victorian Christmas event. The Class of 2023 is hosting a Raider Reindeer 4K run/walk along Spring Creek to kickoff the BVC Saturday events. The race will start at the Train Station in Talleyrand Park. It's $10 to sign up online (until Wednesday, December 7) and then $15 for race day registration. Register at this link - www.runreg.com/raider-reindeer-4k-runwalk
Big Spring Spirits Tree Trimming
December 11
Bring in an ornament for our tree Sunday, December 11th, and get any cocktail of your choice for $6. One drink deal per customer, but bring as many ornaments as you'd like.