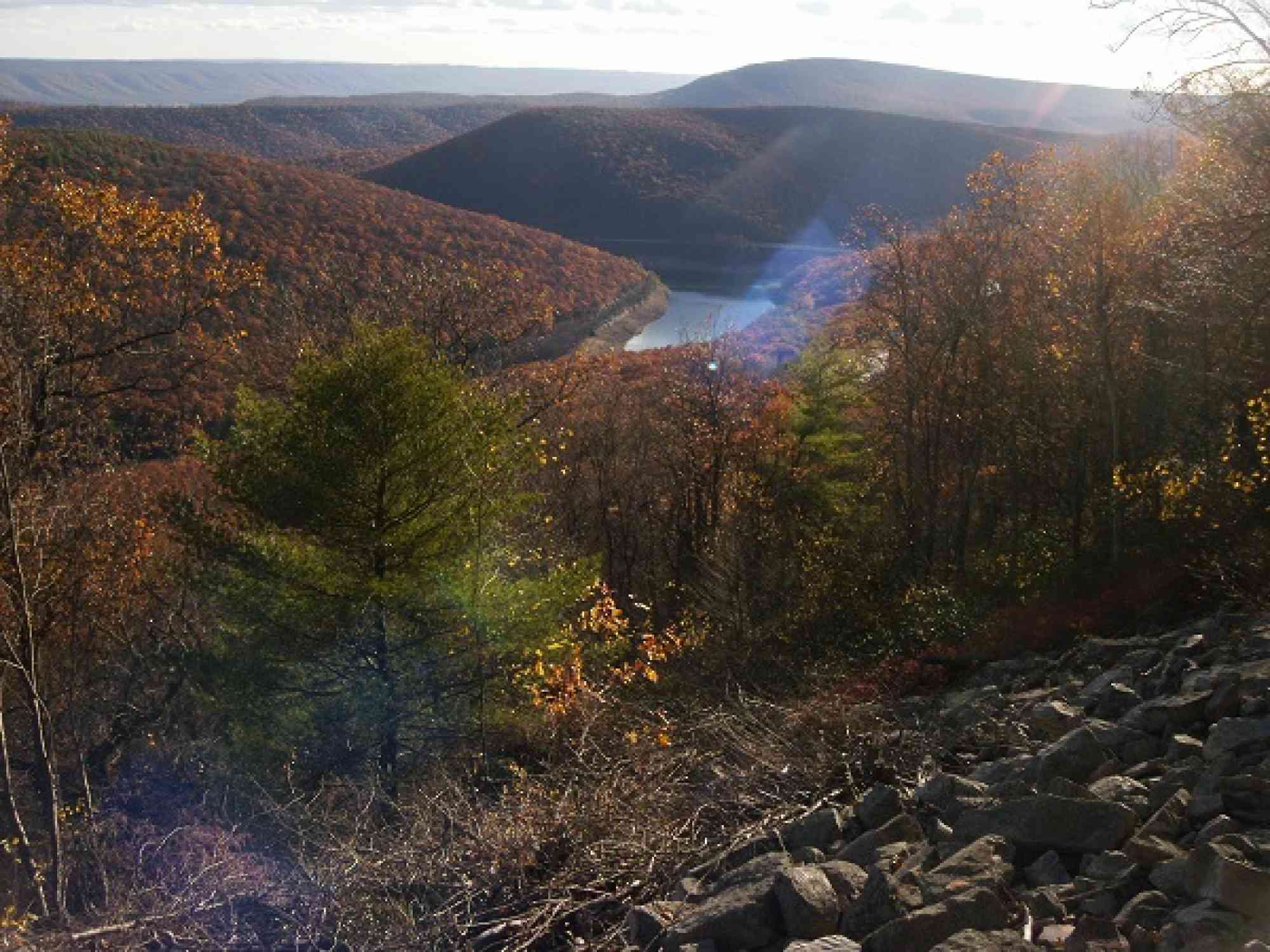 Best Places to Picnic
Yes, Happy Valley offers some awesome restaurants with fantastic menus and enjoyable settings. However, the county also offers some equally amazing outdoor settings perfect for a picnic.
The next time you're in town, stop by that favorite restaurant, but instead of sticking around, get your order to-go and then head to one of these favorite places to picnic around and just outside the county. Not only will you be able to enjoy the beauty of rural Pennsylvania as you chow down on some awesome eats, but you'll be right within easy access of all the fun outdoor activities the region offers.

Many of the below parks are chock full of family-friendly, spring and summertime activities, from hiking to geocaching, camping to rock climbing. Not to mention, Happy Valley is just minutes away from the biggest lake entirely within Pennsylvania (Raystown Lake — but more on that in an article later on in this issue), meaning there are plenty of opportunities for activities on the water, from boating to fishing and beyond.

Bald Eagle State Park
If you thought Happy Valley was just one giant valley, well — you'd be wrong. There are actually several different valleys across the region and Bald Eagle Valley is only one of them. That's where you'll find the 5,900-acre Bald Eagle State Park, where rolling mountains rise up around a pristine landscape of lake, forests and fields.

There's plenty to do and see within Bald Eagle State Park if you want to extend your visit beyond a simple picnic. Take to the waterfront, enjoy a little wildlife watching or take advantage of the park's plentiful programming.
If you're still looking for a place to stay in the area, consider booking a guest room at The Nature Inn at Bald Eagle, in Howard, for scenic views from every room and convenient access to all the park's resources.

Rothrock State Forest
In contrast, Rothrock State Forest is huge, at 215,500 acres, stretching across not only Centre County, but Huntingdon and Mifflin Counties as well.

There are two state forest picnic areas within Rothrock State Forest. The Pine Hill Picnic Area is located northwest of Petersburg, and the Alan Seeger Picnic Area is situated east of McAlevys Fort. The latter, which is more conveniently located for those coming from State College, offers multiple picnic pavilions, hiking and fishing in Standing Stone Creek.

Greenwood Furnace State Park
In Stone Valley, Greenwood Furnace State Park is the place to go if you're both a nature and history aficionado. The park, with its lake and plentiful hiking and mountain biking areas, boasts its own historic district recognizing Greenwood Furnace's past as an industrial complex from 1834 to 1904. During the 19th century, Greenwood Furnace was a busy iron making community and a handful of the original 125-plus structures still remain. Take a walking tour before or after your picnic to see remnants of the town, historic roads and furnaces.

Black Moshannon State Park
Picnic or play at Black Moshannon State Park near Philipsburg and you're likely to notice something a little different about the Black Moshannon Lake waters. They have a bit of a tea-like hue. Don't let that stop you from enjoying the beach, kayaking or canoeing, though; the water is perfectly safe. Black Moshannon Lake is fed from surrounding streams and bogs and, as previously clear water flows through the regional moss and wetland plants, it takes on a new color due to the plant tannins. Hence, Black Moshannon gets its "black" name.

Enjoy a picnic at any of the multitude of picnic tables lining the shore, then head out on a bog walk or on a mountain hike, depending on your mood. There are lots of trails to choose from, with something for every fitness level.
Poe Valley State Park
Poe Valley is a small and cozy park completely contained within Centre County, surrounding Poe Lake and offering its own beaches and plenteous outdoor activities. In Penn Township, it's especially easy to reach for those coming from Centre County's eastern destinations, such as Spring Mills or Millheim.

While there are concessions at the park, play it safe and pick up some yummy eats on your way out to the park, with a stop at The Overlook Grill, Earlystown Diner or The Express Casual Dining, all in Centre Hall.
Millbrook Marsh Nature Center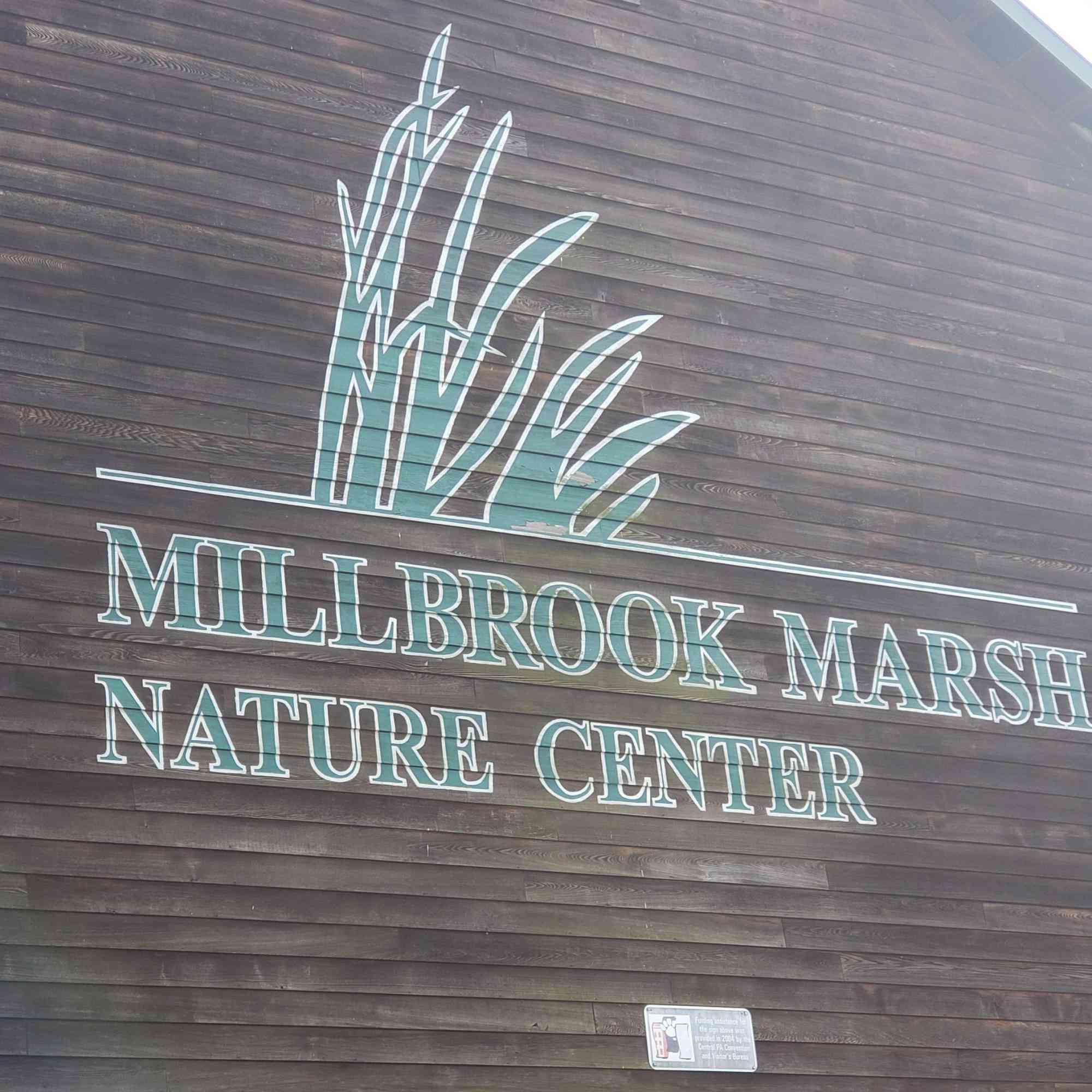 Of course, you can't always make it out of State College during a quick visit to the area for a football game or summer festival. If that's the case, head over to the very conveniently located Millbrook Marsh Nature Center, a little slice of the great outdoors right in the city.

Walk the trails and the marsh boardwalk, watch some wildlife while enjoying a picnic (if you're lucky, you might spot one of the center's resident minks!) or even go geocaching. There's plenty to do at the nature center. Be sure to check the center's calendar, too, before you visit. Year-round programming offers something for everyone and special events take place on a regular basis.
Holly Riddle is a freelance journalist specializing in travel, food and lifestyle content, based out of State College, Pennsylvania.