Binge on Bellefonte's New Businesses, Tried-and-True Favorites and Annual Events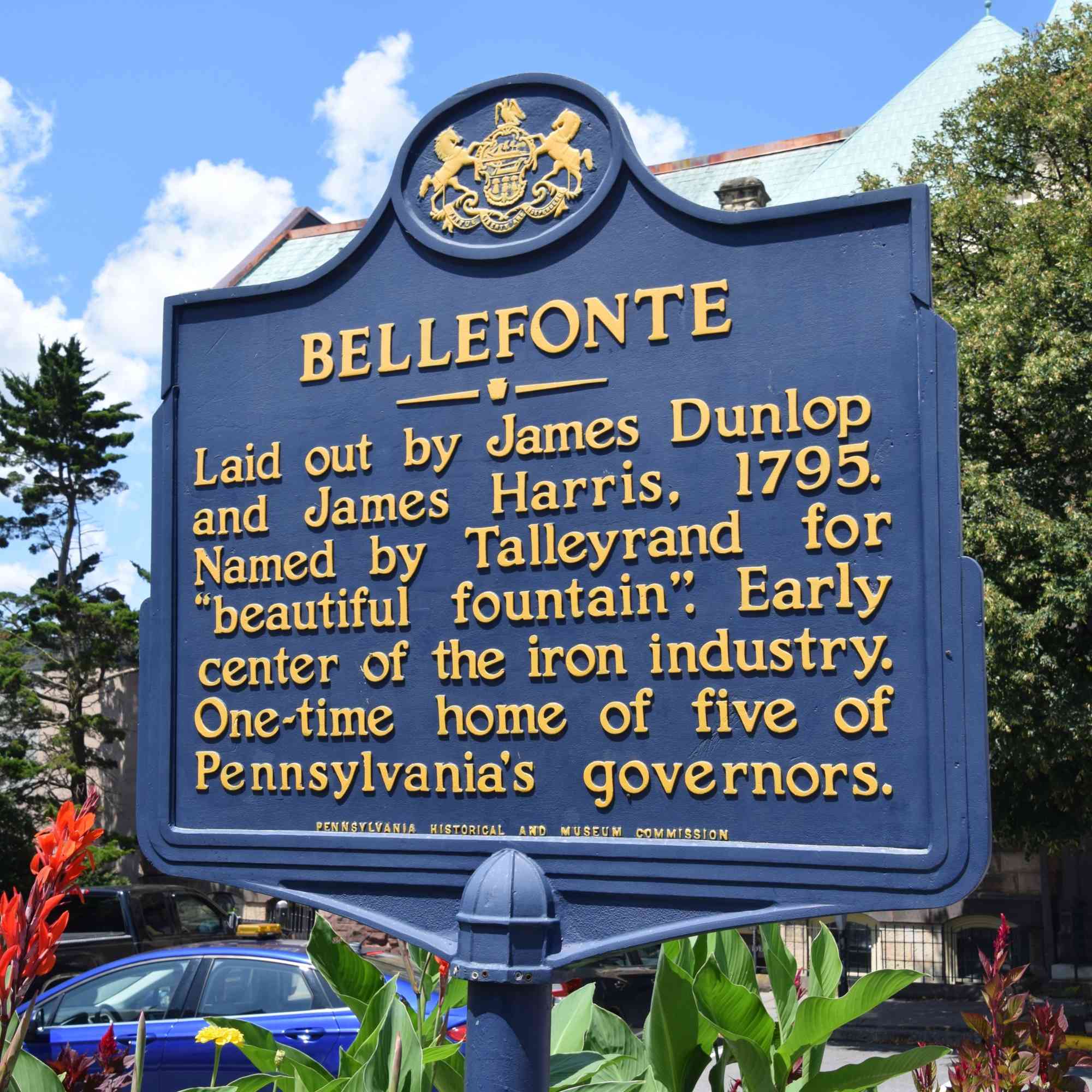 Bellefonte's Victorian charm is luring curious customers and catching the eye of crafty business owners. Its small-town, down-home feel keeps you coming back for more. All year, there are shops to visit, restaurants to try and events to attend. Don't miss out on all the tranquility found in Bellefonte's small-town vibe with big-city trends.
"Now Open!"
More and more businesses are opening on the bustling streets of Bellefonte. Business owners are drawn to the unique atmosphere, promising growth and welcoming community. There are plenty of new businesses seeking to grow their roots deep into Bellefonte's fertile ground and join those who have already begun the journey of establishment.
According to Mark Dello Stritto, owner of Bellefonte.com and Vice President of Creative at 321Blink, an advertising and design business, many places are looking at Bellefonte as the place to "open, grow or expand their business."
"When I merged with a company in Pittsburgh, we were adamant about staying in Bellefonte because of the community itself and the opportunity for growth and expansion. It aligns with our agency philosophy of standing out amongst others and being refreshingly different," he says. "So much of why we are here is because it fits within our business strategy and many other businesses feel a similar way."
Much to the benefit of Happy Valley patrons, many of these are service-based businesses that meet the needs of customers in the central Pennsylvania area. Bellefonte business owners are looking at the community needs and desires, as well as gaps in the market, and meeting a need their passion can provide.
Check out these new businesses to find some of the best Bellefonte has to offer!
Axemann Brewery (2042 Axemann Rd Suite 125, Bellefonte; info@axemannbrewery.com) is among the few businesses that has the privilege of opening during the Coronavirus pandemic. Thanks to its "essential" status, on March 18, the canning of their Blue Stripe beer was up and running. It was delivered to W.R. Hickey's Beer Distributor on March 24 in their sleek, newly designed cans, ready and awaiting its first customers. They are hiring and preparing for business!
Belle Mercantile (135 South Spring Street, Bellefonte; 814-360-6989) has hopes of a spring 2020 opening. Its unique, locally-focused shop will include local handmade, artisan and vintage items set up as a cooperative of individual vendors. According to their website, they are "a community invested in local goods, quality products and connecting with our friends, neighbors and visitors." Don't miss out on the chance to visit this one-of-a-kind space later this spring!
The Cakery (135 W High St, Bellefonte; 814-359-8113) first opened its doors as M&C Cakery seven years ago, but in 2018, Melissa Stitzer took over as the sole owner before opening her store in Bellefonte in March 2019. The Cakery specializes in custom cakes, and has branched out into other items as well, such as scones, cookies, decorated sugar cookies, mini pies, French macarons, brownies, "scotcheroos," sweet breads and so much more! Fruit tarts make their debut as summer approaches, and you can expect some excellent things to come, such as fresh white bread and entremets for some extra fancy.
Stitzer likes to switch up flavors weekly and bring in new cookie, pastry and cake ideas often, so you're always in for a "treat" when you visit. She also does different styles of cakes, most notably, hand painting and drawing on cakes.
When she opened the business, she had her sights set on a small town and Bellefonte was the perfect fit.
"Bellefonte is beautiful, cozy, and full of fun history and architecture. It's continuing to grow and I could see myself being a part of it! Bellefonte also didn't have a bakery, so I knew it would be a great addition," Stitzer says.
Lock Boutique (136 West High St., Bellefonte; 570-660-1501) planned their grand opening for March 23. While the pandemic has pushed it back, Owners Ashley Foltz and Lydia Shafer will be "ready to go as soon as they get the green light!"
Lock Boutique is a women's clothing shop that boasts "chic, trendy, affordable" clothing. They will carry sizes small-3XL as well as shoes and accessories. They hand-pick every single style and their individual styles complement each other to bring a variety of selection to the store.
"Our hope is that every woman walking through our doors will be able to find something they love," Foltz says.
Foltz and Shafer are another great example of business owners taking their passion, in this case for fashion, and meeting a need in the Bellefonte area.
"We chose Bellefonte because we saw a need for something like this in the area. It is also a growing thriving town. Bellefonte also just has this small town sense of community that is evident as soon as you visit," Foltz says.
Pink Peony Bride delayed its grand opening this spring, but Owner Terry Burns is anxiously awaiting the day she can open her shop to the public.
The shop will feature a curated collection of unique and beautiful wedding day jewelry and hand-made headpieces from some of the best designers in the bridal industry. There will be a small collection of bridal occasion wear for all the special events leading up to the wedding, little gifts and any "pretty things" Burns can find along the way. (Think "Miss to Mrs." hair pins and personalized "Bride" pouches for the honeymoon, in addition to a selection of one-of-a-kind vintage and estate jewelry pieces.)
Personal appointments will be one-on-one with Terry. You'll have her full attention and the entire shop to yourself. She will personally work with you to help you find pieces that complement you and your vision for your wedding.
"My goal for the shop is to create a beautiful space that makes every bride who enters feel welcomed, celebrated and special. I'm excited to meet them, to hear their story and to celebrate with them," she says.
Shop hours will be by appointment only, and brides are encouraged to schedule an appointment after they have selected their gown.
A Few Tried and True
When you're checking out the new growth Bellefonte streets have to offer, you won't go hungry. Make sure you frequent some of the tried-and-true favorites around town.
Bonfatto's Italian Market and Corner Cafe (401 W High St, Bellefonte; 814-353-3330) doesn't disappoint with its coffee, ice cream and "bombolini" (Italian donuts.) With its proximity to Talleyrand park, it's a great place to drop in for an afternoon pick-me-up or a quick lunch. Regular locals can't resist the pop-in visits, but staying a while is never a bad decision either. Enjoy your treat in their cozy shop or hit the streets with a to-go order.
If you're hunting for house-made fries, Red Horse Tavern (104 N Main St, Pleasant Gap; 814-359-2082) is a great place to look. Their popular House Fries tossed in truffle oil and parmesan are a go-to for many. When you're feeling something more upscale, you can treat yourself to the Filet Mignon, Pork Cutlet or Atlantic Salmon for a classier fare. Whether you're looking for fries or filet, the Red Horse Tavern won't disappoint.
Mamma Lucrezia's (136 S Allegheny St, Bellefonte; 814-353-1200) is famous for two things: its appearance on the Food Network show Restaurant Impossible and its incredible Italian food. If you're looking for authentic Italian, you have to go to Mamma Lucrezia's. Get pizza, pasta, stromboli, eggplant parmesan or any one of their other delectable choices!
Head a few minutes out of town for the culinary treats at Hublersburg Inn (449 Hublersburg Rd, Bellefonte; 814-383-2616). The Inn has been a local favorite since 1827 and offers spirited American cuisine in a unique, historic atmosphere. Check out their famous Hubie burger with provolone and fries on a brioche bun, or their Friday night fish and chips takeout special. They are currently offering 15% off all orders over $50 every weekend!
Upcoming Events
Please be sure to check individual websites for specific and current event information
The uncertainty of the time makes for difficult planning when it comes to events. But one thing is for sure, when the dust settles after this unprecedented time, we will all be ready to come together for food, fun and celebration! Bellefonte has a variety of regular events each year. Here are some things we hope you can look forward to this spring and summer. Visit happyvalley.com/events for up-to-date information!
2020:
Under the Lights, a communal dinner on the waterfront in September. Sold 800 tickets in 2019 as this community turned family event continues to grow.
Look for the events below to return in 2021:
The Big Spring Festival, an afternoon of fun for all ages hosted at Talleyrand Park.
The Children's Fair, a day full of games, food and fun hosted in late spring at the intersection of Armor Street & East Curtin Street.
The Bellefonte Cruise, a summer staple in Bellefonte! This annual event is perfect for car-lovers of all ages. The 2020 event is planned for June 19–21. Visit bellefontecruise.org for more information.
Bellefonte Arts and Crafts Fair, hosted in Talleyrand Park July 31–August 1, 2020. Visit bellefontefair.org for more information.

Christen Bell is a freelance writer with nonprofit and event experience based in State College, Pennsylvania