Take a Tour of Centre County's Best Bed & Breakfasts
Visitors have a strong to desire to feel like a local and go home with a story or two. Sometimes a chain hotel experience isn't exactly what they're looking for when they are planning out where to stay and what to do. It is the people we meet and the unique experiences that make the trip great. Snapping a photo of that antique in a foyer or the multi-course breakfast is just a few of the examples of non-traditional opportunities a bed & breakfast can provide.
Centre County is a region that is jam-packed with bed & breakfast properties with interesting stories all their own. Whether you want to be in a historic home, right smack-dab in the middle of town or enjoy the peace-and-quiet of the countryside you will find what you're looking for to make your getaway unforgettable. Now let us take you on a short tour to find your perfect fit.
Don't forget to request our official visitor guide to get the most out of your trip beyond your unforgettable bed & breakfast experience.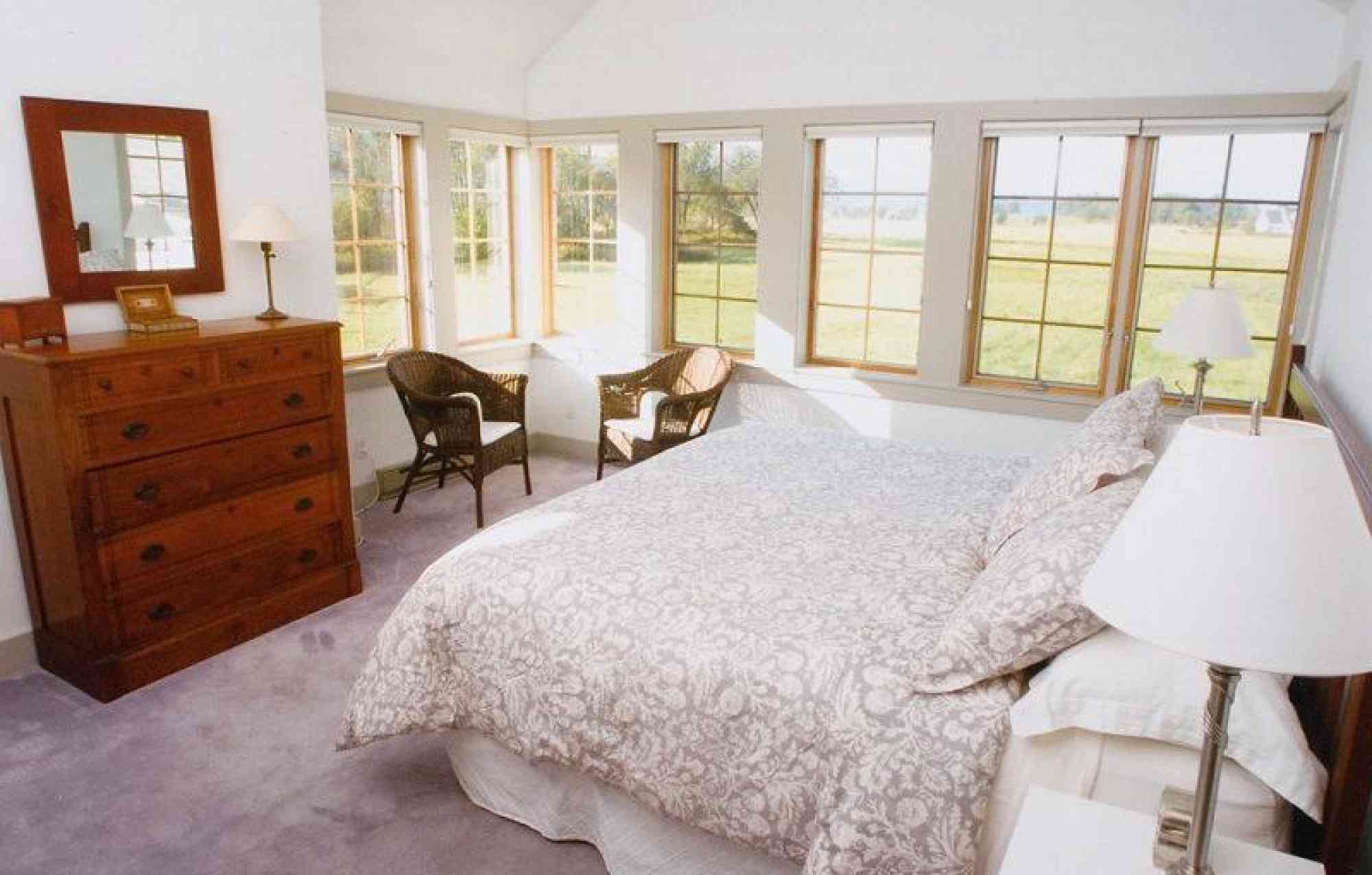 Bellefonte Bed & Breakfasts

Who knew that seven governors could come from one little town in central Pennsylvania? That is the case in Victorian Bellefonte, just a 15-minute drive from State College and the Penn State campus. That fact is just the tip of the iceberg when it comes to the history found in the region. Throw in the small town Americana feel of Mom-and-Pop restaurants, antique stores and picturesque Talleyrand Park and you will be in love. The only thing cooler than stopping in for a quick visit is staying overnight in a historic location.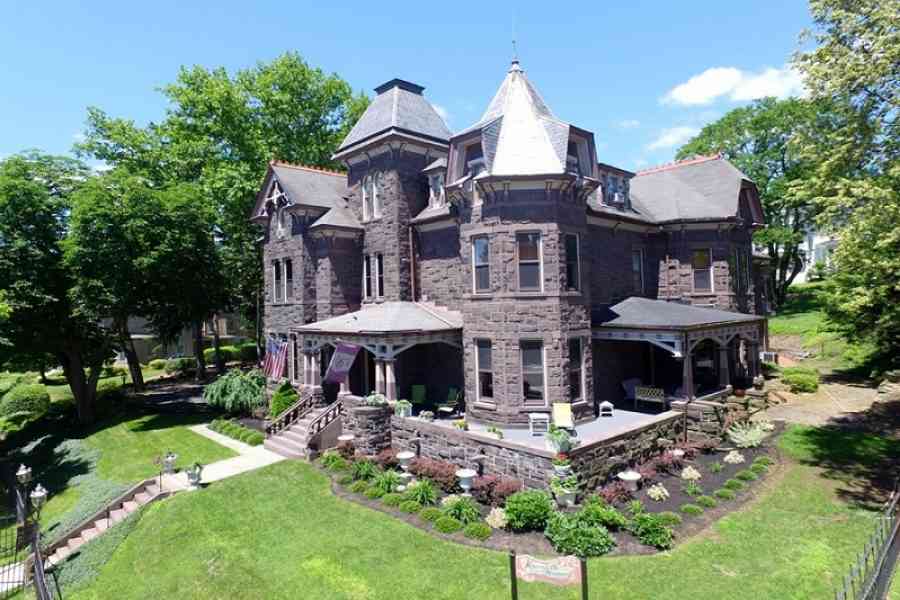 The Reynolds Mansion often creates a "wow" moment when you see the incredible architecture that went into this home built in 1885. What catches most visitor eyes is the blue or purple color of the home, making it technically a blue brownstone. Those staying at the mansion are left wide-eyed by the lavish marble foyer greeting you just inside the door. If the incredible architecture does not do it for you, the three-course breakfast most certainly will.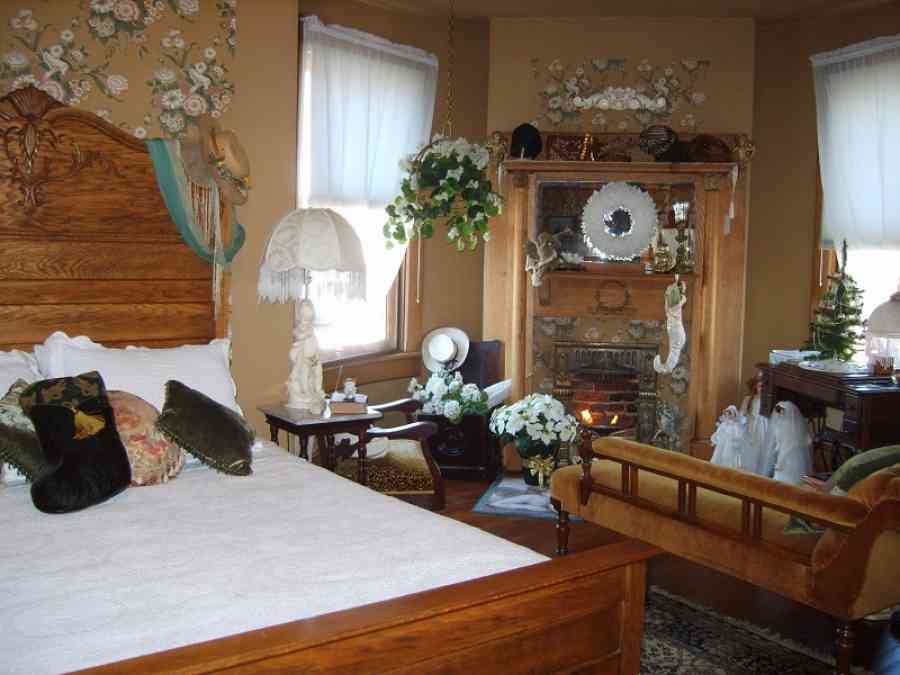 Just down the street from the Reynolds Mansion is The Queen: A Victorian Bed & Breakfast which is an absolutely stunning property of its own. A couple of neat features of the property are the fireplace in the foyer, which is perfect for reading a good book. The formal breakfasts are also an incredible bonus of staying at the Queen.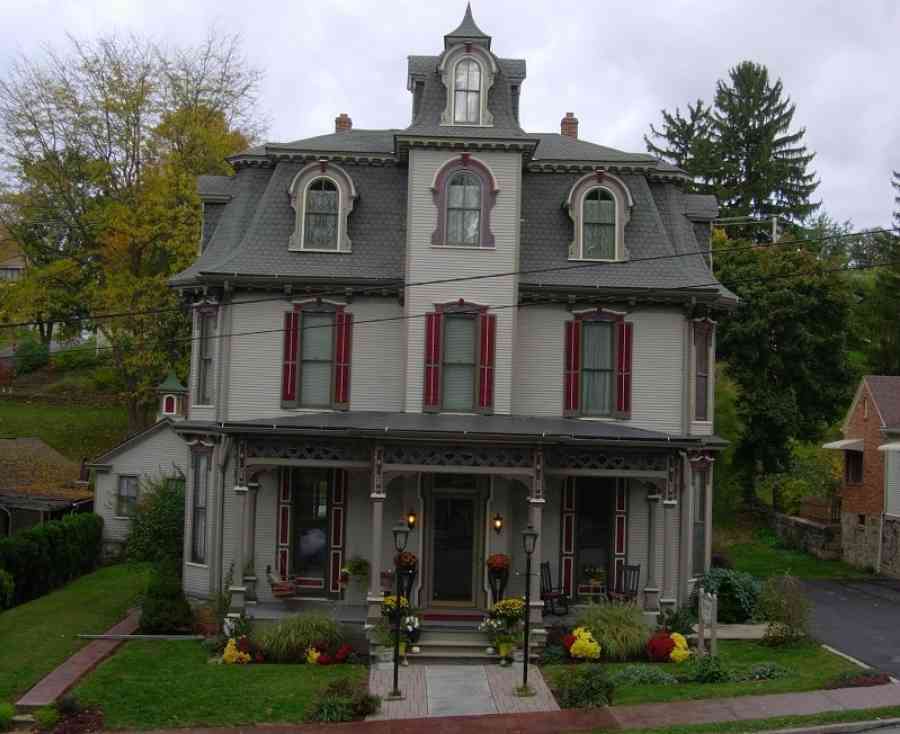 If you head down Linn Street a little more you will get to Our Fair Lady: A Victorian Bed & Breakfast. If you can slip into town early, be sure to stay for the afternoon wine & cheese hour, which is a perfect warm-up before heading to several of Bellefonte's stores and restaurants. Our Fair Lady, like Reynolds Mansion and The Queen, are just a three-quarters of a mile walk from Central PA Tasting Trail locations Big Spring Spirits and Good Intent Cider.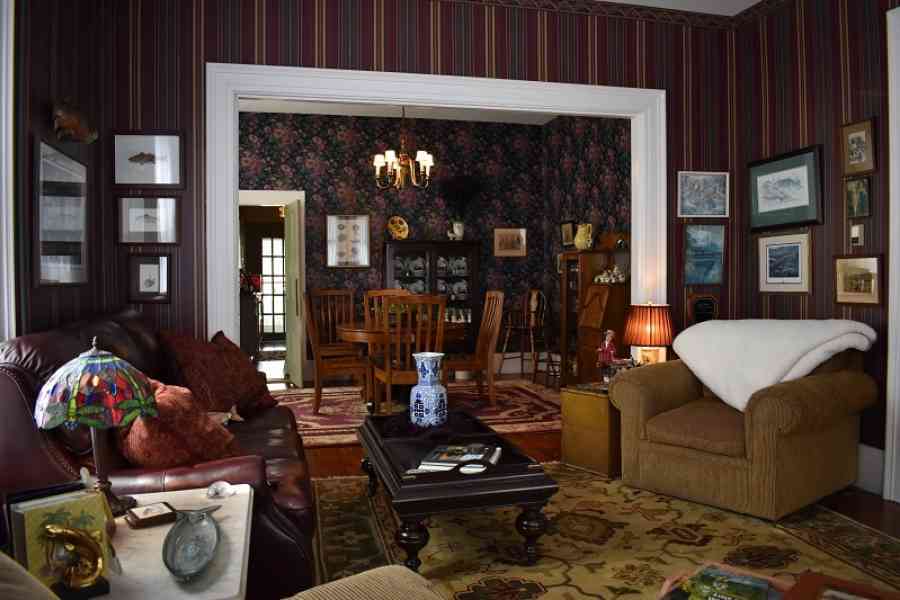 If being a few blocks away from all of the shopping and restaurants is your goal than check out Riffles & Runs. It is also perfect for any fly-fisherman because of the owner's love affair with the sport and the tremendous world-class streams just a short drive away.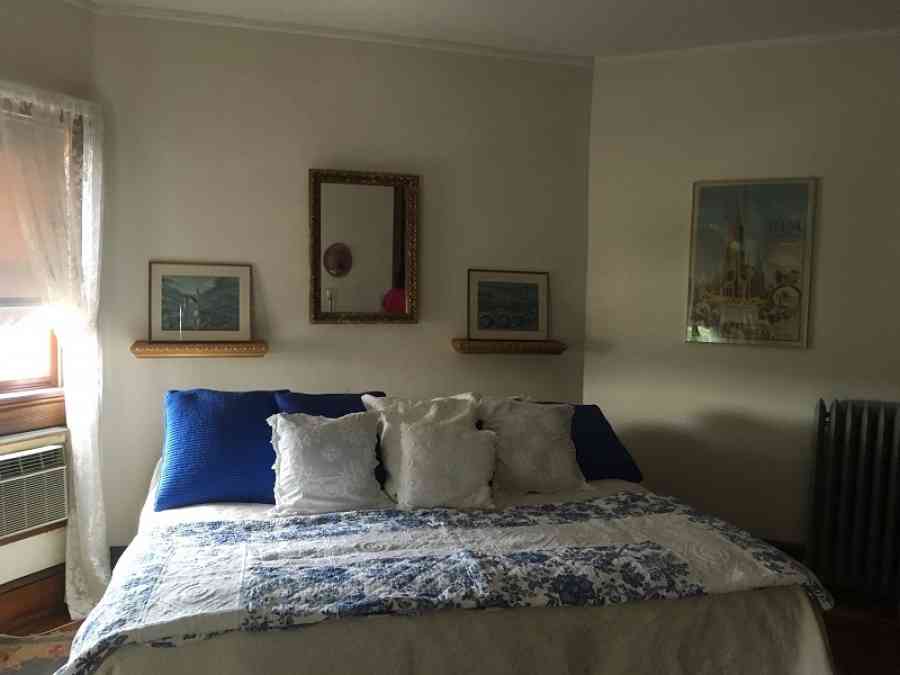 The McCafferty House is just a short walk away from the amenities of downtown Bellefonte. There are only three rooms available in this home, so you better book quickly.
A 1899 Georgia Revival offers three room options for the guests, but is right in the heart of downtown Bellefonte. The convenient location is wonderful for those looking to not be far from shopping, restaurants and downtown events.
Boalsburg Bed & Breakfasts
Bellefonte does not have a monopoly on the region's history. Most people do not know this, but Boalsburg, birthplace to Memorial Day, happens to hold North America's largest collection of authentic Christopher Columbus artifacts. The Boal Mansion & Columbus Chapel is a hidden gem that often gets overshadowed by larger attractions within the region. Colonel Theodore Boal, who is largely responsible for the incredible wealth of artifacts in the home, also donated the grounds across the street for what became the Pennsylvania Military Museum. You will be able to spot the museum easily from its vibrant colors, military vehicles and monuments, but take a trip inside to see even more history.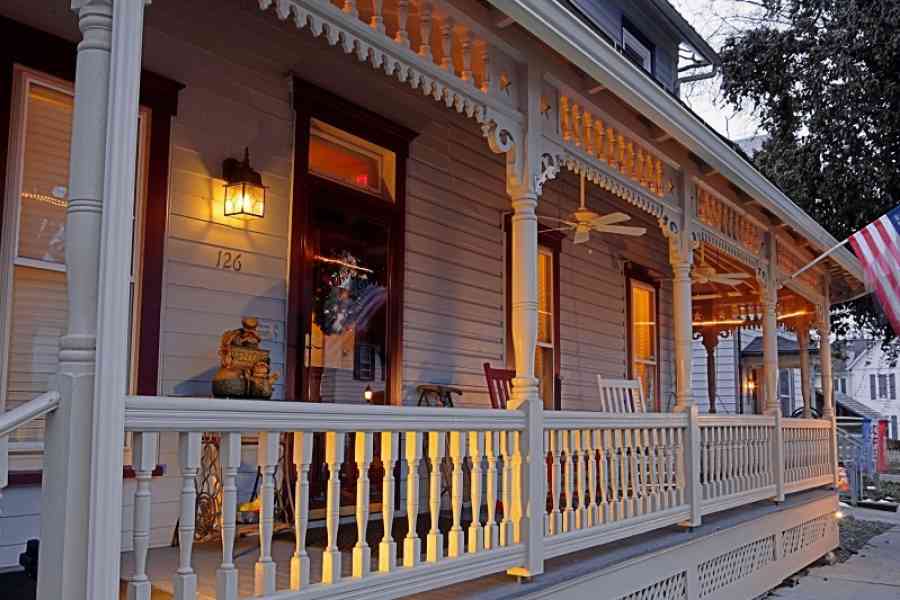 Springfield House is an eye-catching property with a wrap-around porch that allows you to enjoy a nice evening or a good book. It also happens to be just steps away from many boutique shops and a local favorite, Duffy's Tavern. The home was built in an 1840's Civil War era style, but it has all of the modern conveniences of the 21st century.
If you're looking for a more remote location to listen to the sounds of nature you might be better served at the Bed & Breakfast at the Rock Garden at the base of Mount Nittany. The Rock Garden also doubles as a plant nursery, so those visitors with a green thumb would find it delightful and a great resource to start their spring gardening.
To book the Rock Garden: Click Here
Other Bed & Breakfast Options:
A short 10-15 minute drive from campus on 322 will take you to the quiet and beautiful grounds where you will find the Earlystown Manor. If you're coming in for a football game remember to ask them about their tailgating packages including meatloaf, pork, chicken and more. Yumm!
To book Earlystown Manor: Click Here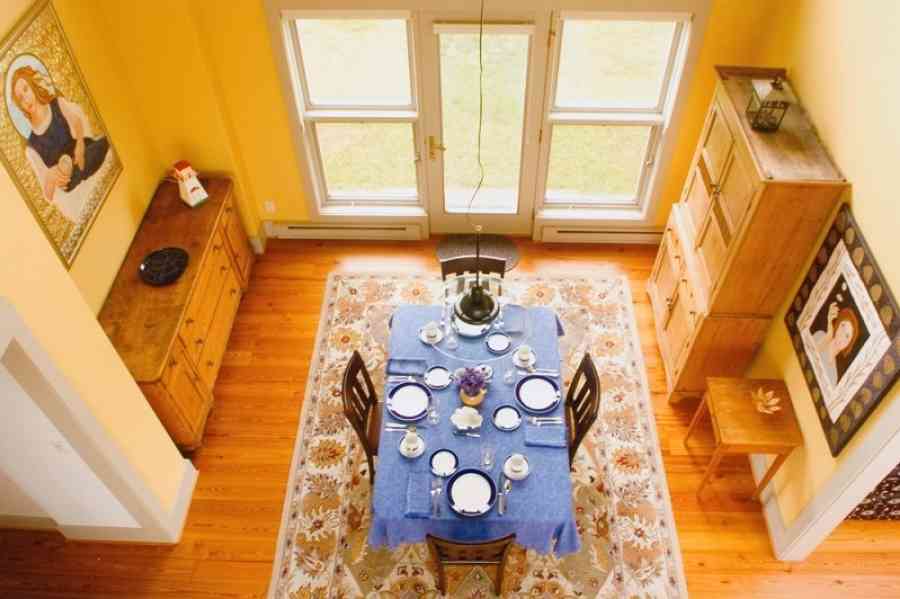 This architect-designed property is all about being green and being comfortable. You will find this in its energy efficient design and the big arm chairs greeting inside the door. The rooms are gorgeous and provide plenty of natural light that give you a view of the 9 acres the property sits on. Don't forget breakfast! The ingredients are locally sourced, and sometimes from their own garden.
To book Hudson House: Click Here
The fair, and most specifically the carousel horse, take center stage at this property that is on the National Historic Registry. The home, built in the 1870's, was revolutionary at its time with central heating, running water and closets IN the bedrooms. Even though we now take these luxuries for granted today, the house is very modern in its amenities.
To book Lead Horse: Click Here
Built in 1800, this gorgeous farmhouse is at the base of Tussey Mountain in State College. The five-unique rooms are equipped with private bathrooms, flat screen televisions, Bluetooth stereo clocks/chargers, and comfortable, cozy beds. Don't forget the hearty breakfast in the morning to get your day going right!
To book the Limestone Inn: Click Here
For foodies looking for the perfect getaway this is probably the place for you. The owner of Shield House also happens to be a chef at World's Fare Catering. Not only can you get a great night's sleep at one of their rooms, but also a full stomach and get your tailgating food prepared ahead of time.
To book the Shields House: Click Here
Located in Millheim, Three Porches is a bit of a drive from State College, but it more than makes up for it in its proximity to several popular fly fishing creeks and also a stroll from the extremely popular Elk Creek Cafe & Aleworks. Rates are also super reasonable at $65-$125/night depending on the season.
To book Three Porches: Click Here
The Wetlands Bed & Breakfast is just a few minutes away from Bald Eagle State Park, which is packed full of activities regardless of the time of year you visit. The bed & breakfast itself is a historic building and believed to be the second-oldest building in the valley. It is home to four different suites with modern amenities.
To book the Wetlands: Click Here
If you're looking to plan a vacation, or even a stay-cation, check the rates for the bed & breakfast that matched your personality: Click Here