A guide to roads, paths and trails
Happy Valley is well-positioned to offer bicyclists both recreation and transportation with low-traffic roads and an abundance of public lands that allow riders to get out into nature.
Take it from Allan Stoekl and Nan Moschella, former State College residents who now live in Mount Airy, Pennsylvania. The avid bikers have pedaled in Vermont, Colorado, and even in Southern France with their friends. Yet Happy Valley still calls them back each year.
They first started riding in the area in the '90s, inspired by Scott Adams' "Bike Rides from Beaver Stadium." Despite the elevation on almost every route, they said the abundance of roads and quiet nature of central Pennsylvania make for beautiful and safe rides.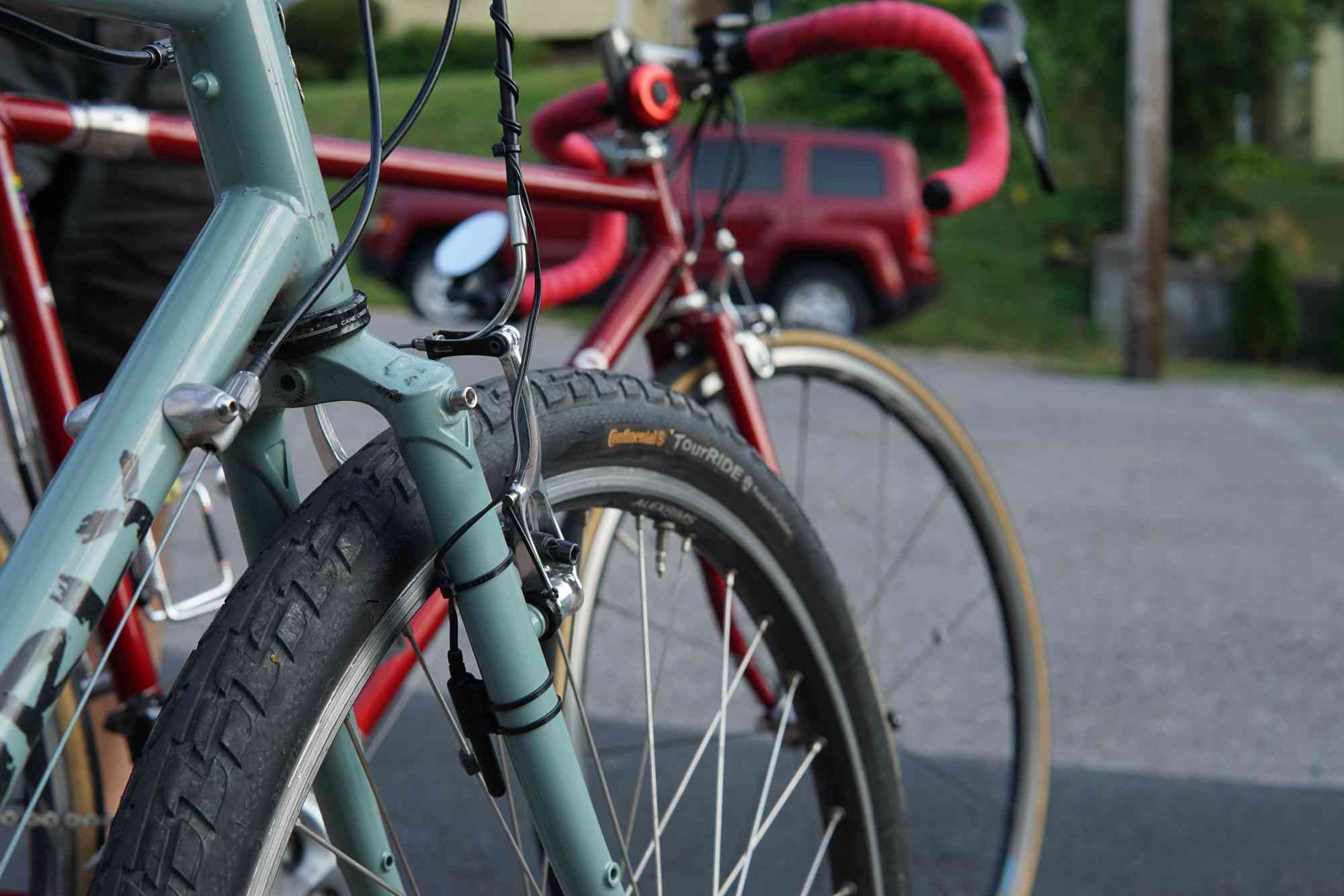 In State College, many people enjoy biking as a means of practical transportation or for enjoying a ride on nearby shared-use trails. The Centre Region Council of Governments provides a map of shared-use and bike-only trails, some of them maintained in winter. E-bikes are allowed on shared-use trails.
As urban development gives way to farms, it's common to see many bicyclists enjoying winding country roads that connect the towns and villages of central Pennsylvania. In the nearby mountains and public lands, there are mountain biking trails for a range of experiences and desired intensities.
Across Happy Valley, there are many routes in many different flavors, Stoekl said. Riders become intimate with routes and roads in ways that are impossible in a car.
"You get to be a connoisseur of the roads," Stoekl said. "You discover a lot."
Moschella described Pennsylvania as a "secret" in terms of what it has to offer bikers. She also said riding in Happy Valley isn't nearly as harrowing as riding in Philadelphia where they now live. Her advice to those who want to try road riding but might be intimidated by traffic: "Try to be clear, act logically and give lots of notice" before turning.
CentreBike, a 501(c) organization, is a local advocacy group that promotes bicycling as a means of recreation and transportation. They have a number of resources at centrebike.org to help bikers be safe and become more comfortable on the road. They also have handy links to maps that show bike-friendly routes throughout the State College area, as well as maps of more scenic routes like the "Circleville Loop," an easy-rated 18.5-mile loop. Some routes require strong legs and extra water, like the 25-mile "Purdue Mountain Loop" that climbs and descends the route's namesake and offers breathtaking views of Bald Eagle Valley.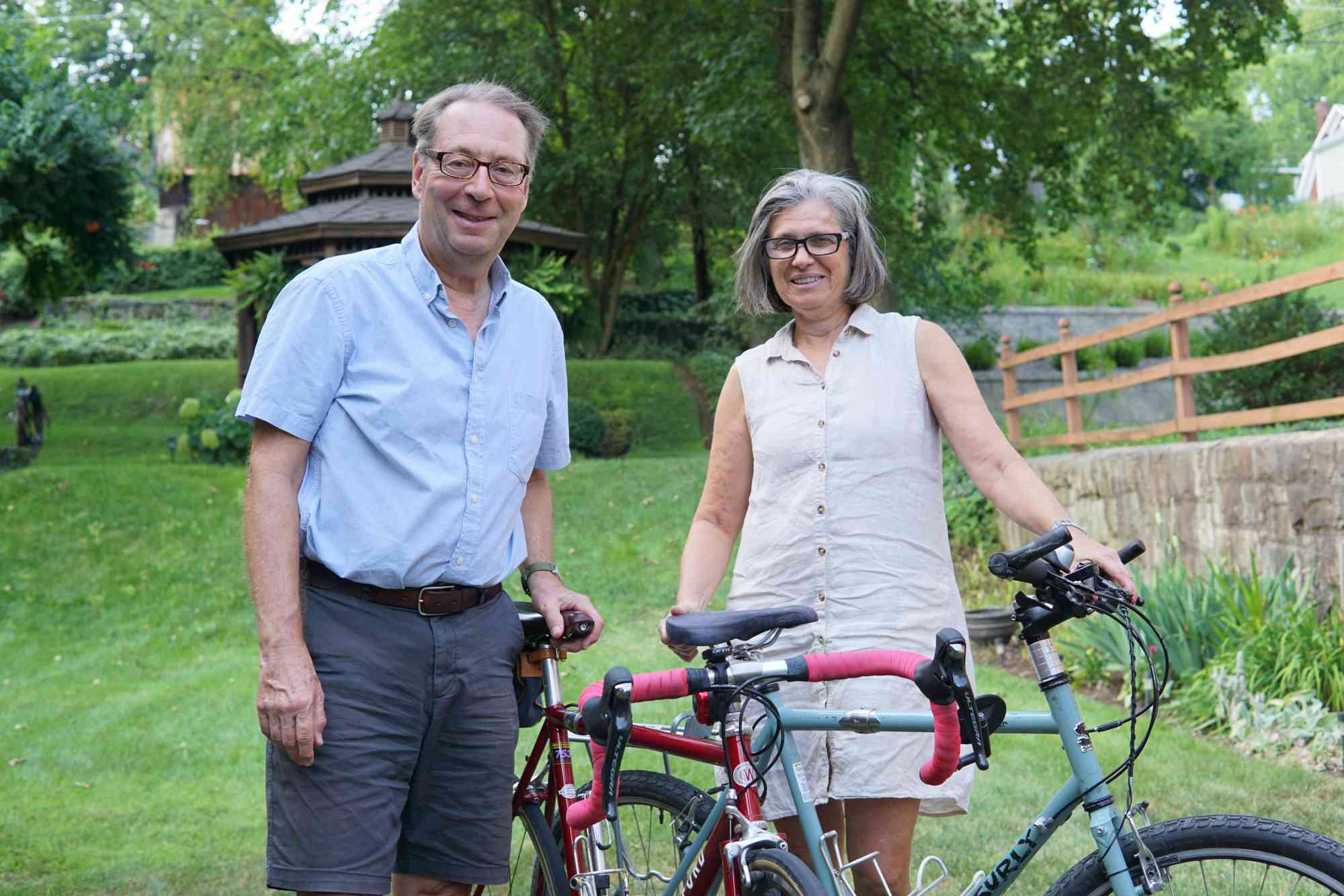 Nittany Mountain Biking Association is another volunteer 501(c)(3) that seeks to build and maintain sustainable trails, promote mountain biking in general and organize group rides. They have links to maps as well as useful tips for riding in the woods of Happy Valley and Pennsylvania as a whole.
Mountain bikers can find many trails open to bicyclists in Centre County, especially in state-owned parks, forests, and game lands. It's important to note that Pennsylvania's game lands are host to many kinds of recreation and paid for by hunting fees and taxes. Riders should wear orange in the woods and be vigilant and respectful of hunters. NMBA recommends avoiding state game lands during hunting seasons.
Rothrock State Forest has become a second and dear home to many in Happy Valley, specifically Shingletown Gap, Tussey Mountain and Galbraith Gap. Find speed and fun in the trails that weave through this 97,000-acre slice of public land. There are 290 miles of trail open to mountain bikes (including class 1 e-bikes). The Pennsylvania Department of Conservation and Natural Resources has maps and resources for bikers at dcnr.pa.gov. Find an interactive map from the MTB Project at mtbproject.com.
Bicyclists can also find trails and other forms of recreation at Black Moshannon State Park and Bald Eagle State Forest.
Happy Valley boasts three specialty bike shops for all biking needs and advice. Visit The Bicycle Shop, Eddie's Bikes and FreezeThaw Bicycles, all located in State College.