Craft Beverage Expo returns to Bellefonte on June 26!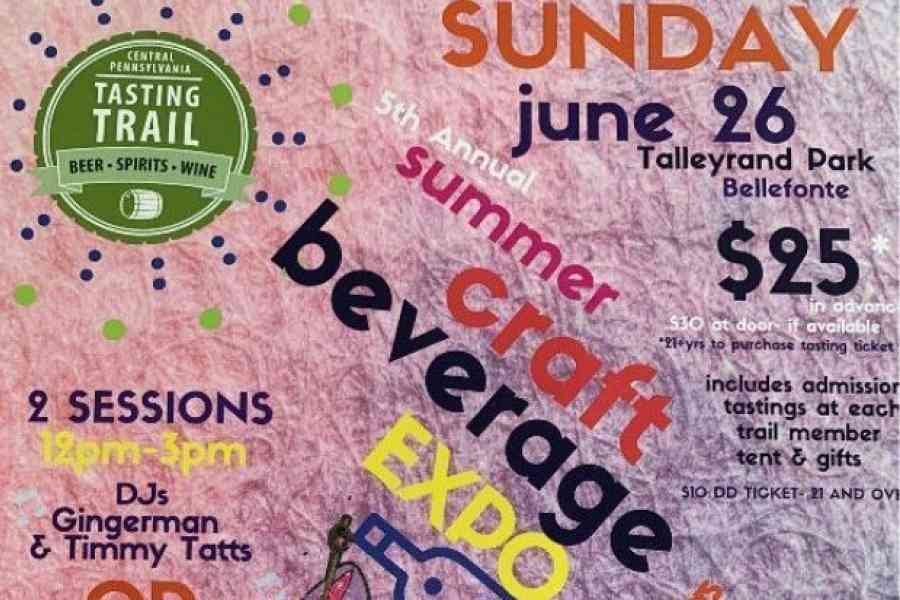 If you have been wanting to sample some of Happy Valley, PA's finest craft beverages, you are in luck! The Central PA Tasting Trail will hold its 5th Annual Summer Craft Beverage Expo at Talleyrand Park (Match Factory Place side) in Bellefonte on Sunday, June 26.
The popular Expo features two sessions: noon to 3 p.m. and 4 p.m. to 7 p.m. Each session will feature live music, lawn games, great food, and of course, free samples of the best local beer, wine, spirits and cider.
DJ Gingerman & Timmy Totts will perform during the first session, with Ted & Molly providing the late afternoon entertainment.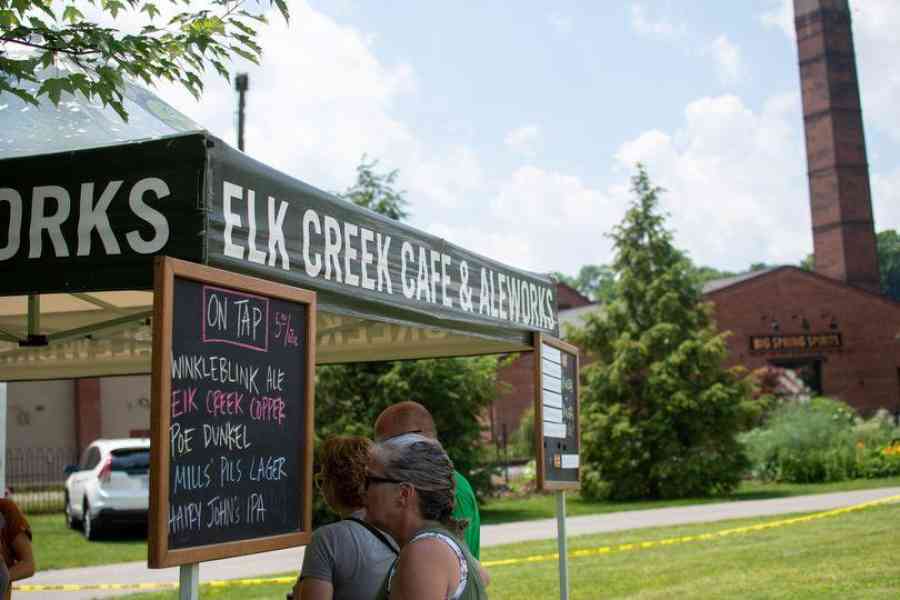 Expo add-on: Roopsburg Brewery Tours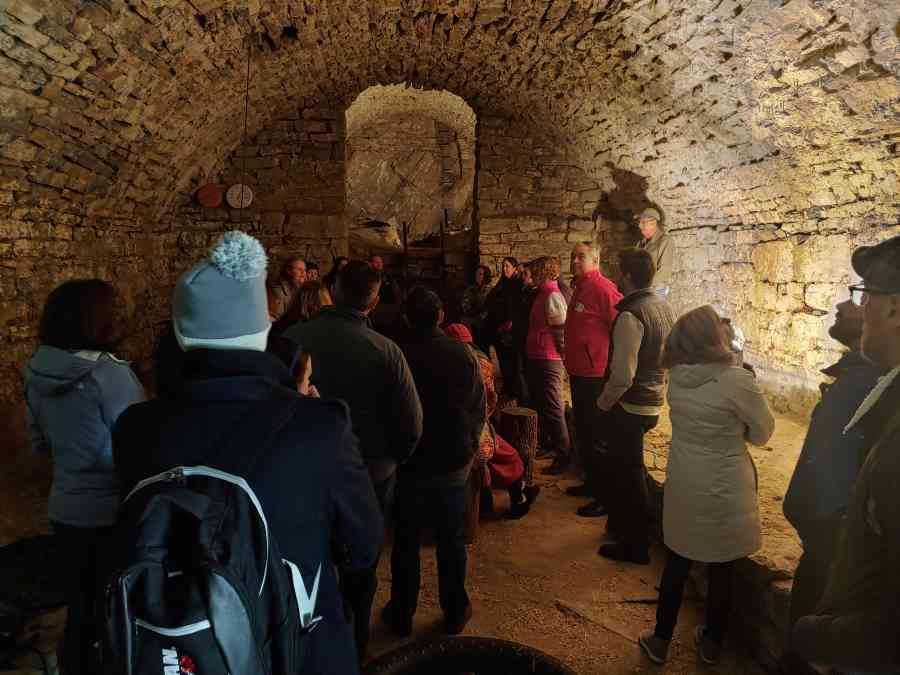 Tours of historic Roopsburg Brewery with Matt Maris of Local Historia will be available during the Expo. Bus transportation will be provided to the cellars at a private location about 5 minutes from Talleyrand Park. Four tours will be available between 2:30 p.m. and 5:45 p.m.
Tickets for the brewery tour are $15. Tickets for the Summer Craft Beverage Expo are $25 (must be 21), with Designated Driver tickets available for $10. Tickets can be purchased on Facebook, and at Central PA Tasting Trail member establishments.
Thirsty for more? Check out www.centralpatastingtrail.com for more information.