Enjoy Wine Flights in Mount Nittany Winery's New Vintner's Loft
Every good vintner knows the value of time: the age of a vine that produces the best vintage, the perfect time to pick the grapes, the optimum aging of a bottle. Mount Nittany Winery has not only mastered these things, but took what they learned and redeemed their time during COVID.
"This last year was a catalyst for us," says Linda Weaver, general manager and daughter of Mount Nittany Winery's founders Joe and Betty Carroll. "It allowed us to do things we'd been considering for a while."
The first change was in their wine tastings. After surveying other wineries around the country, they made the change from individual tastings to reserved-time wine flights. The change has been very popular, Linda says. "It turned our tastings into an even fuller experience. The flights are visually pleasing, the seating is relaxed and socially distanced in our peaceful mountainside setting. There's packaged charcuterie snacks available to enjoy alongside the wine flights. It's been a great change that's been very well received."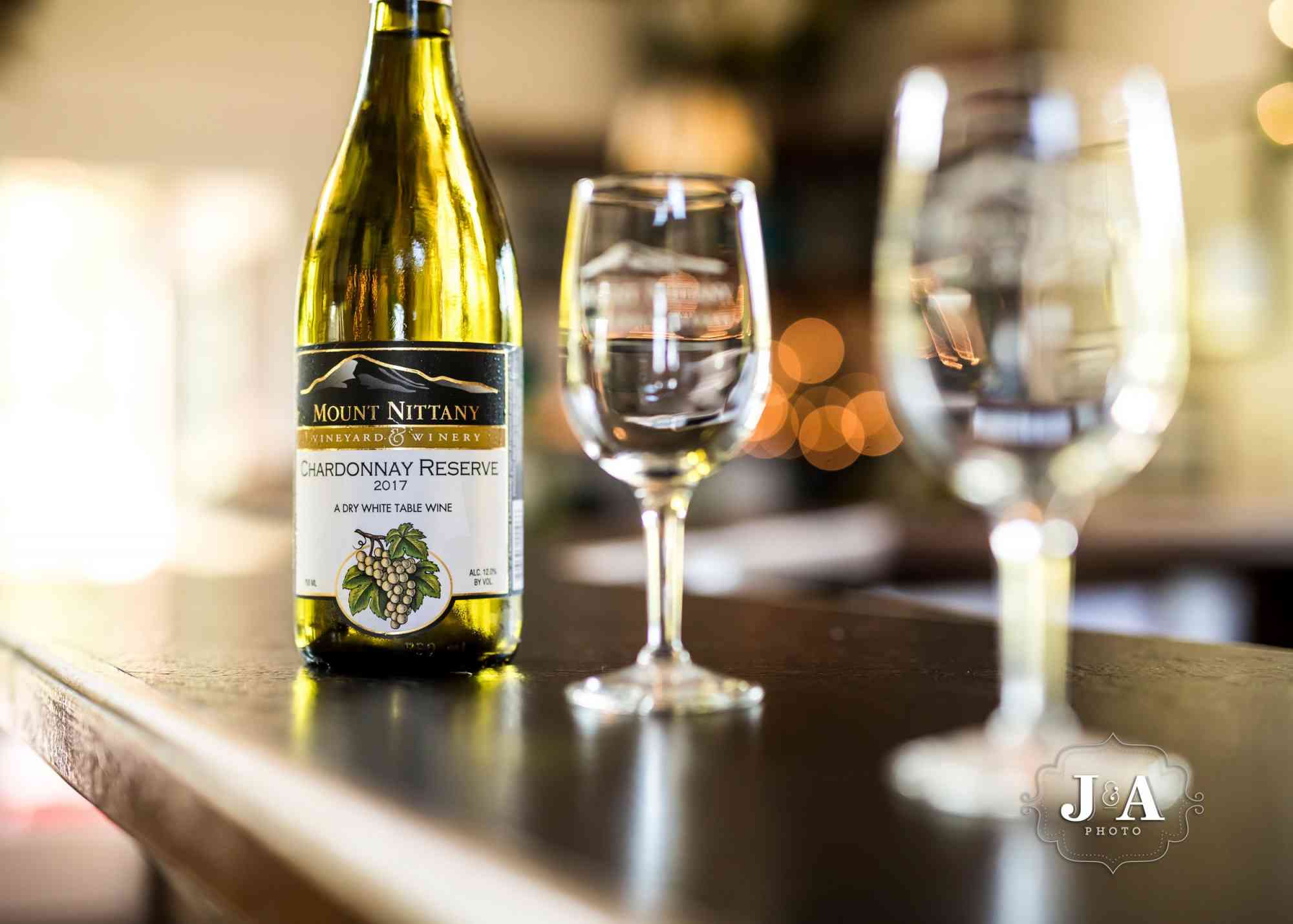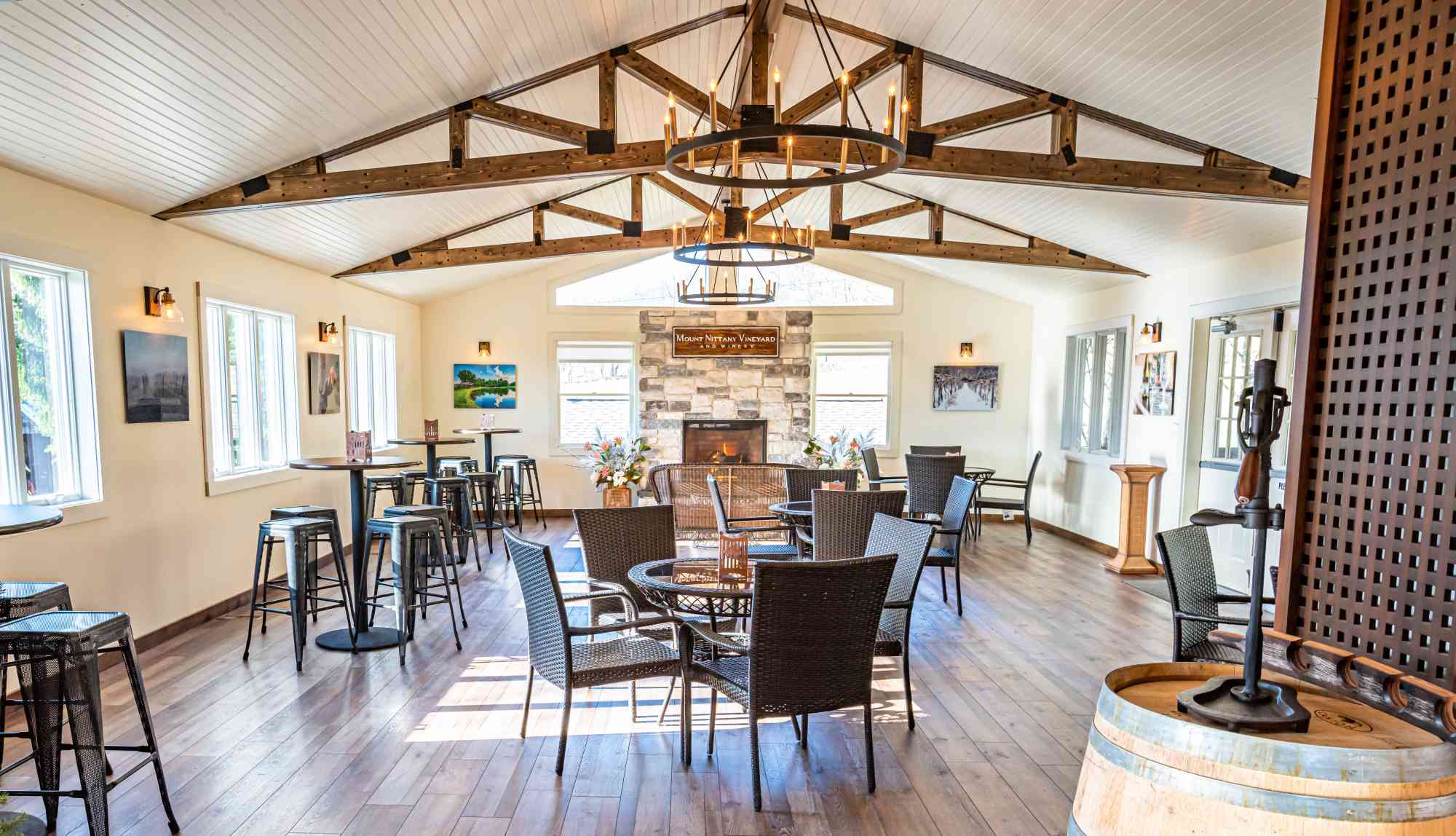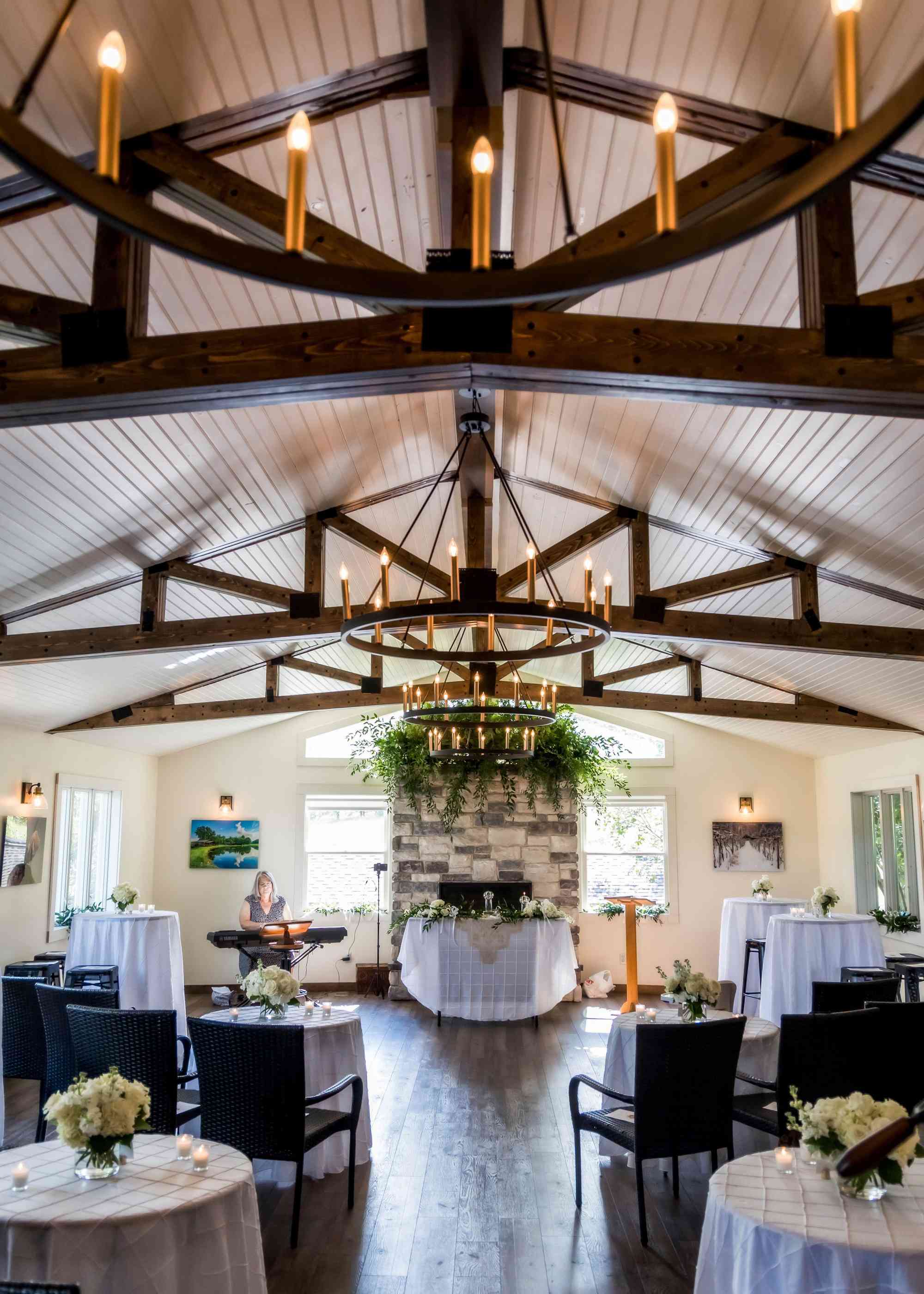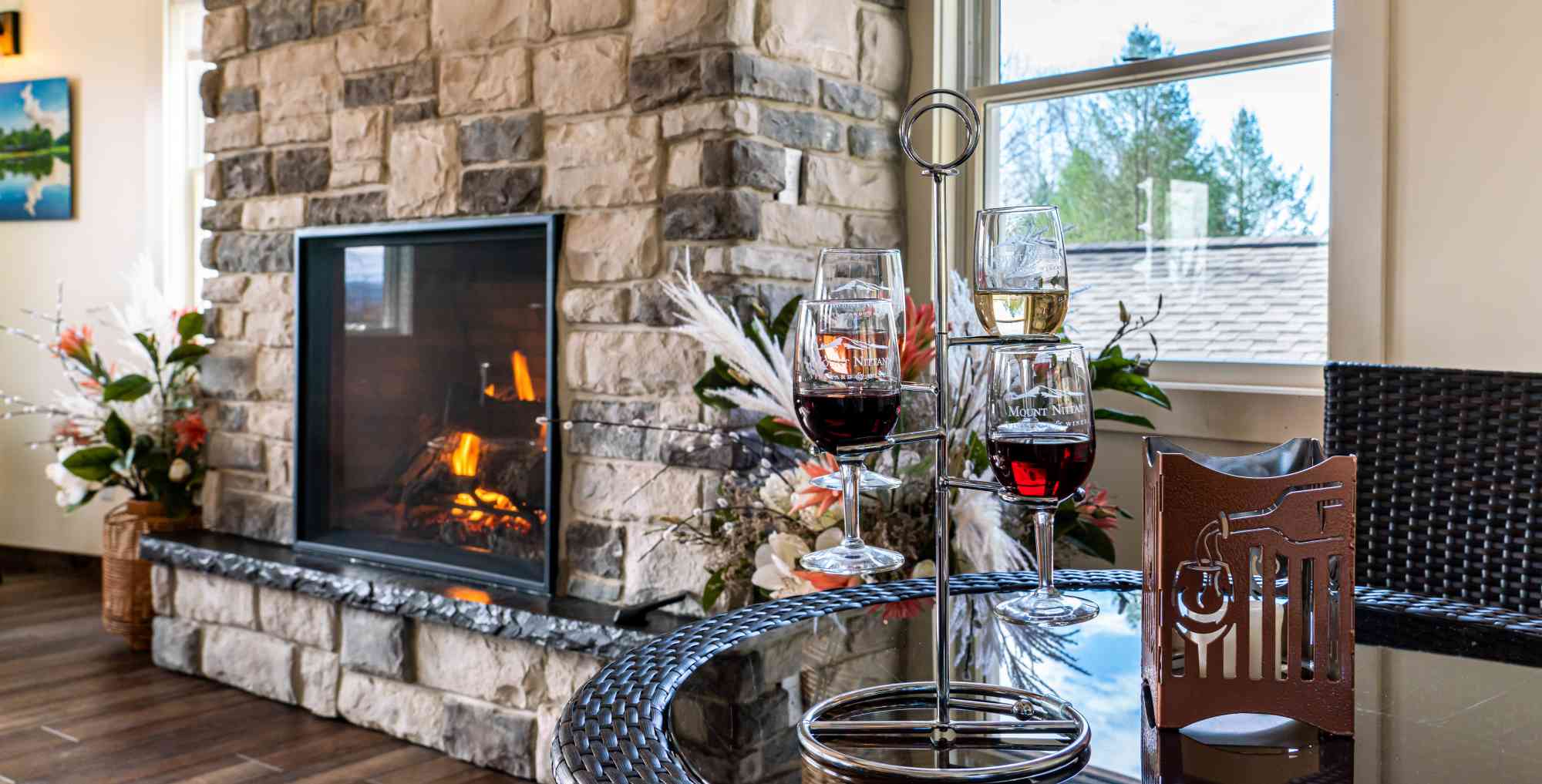 The second change was in their venue. Since the winery was opened in 1990, wine tastings and events have been held in their charming chalet styled tasting room. During the shutdown, Linda and her team decided to renovate the next door building, originally a little-used event space.
"The project started out so small," Linda says. "I thought I might want a stone fireplace in the room. And then we found ourselves turning it into a full-fledged renovation."
The result is The Vintner's Loft, a spacious, airy mountain retreat perfect for large groups and events. A gift shop adjoining the Loft features gift wine boxes, gift bags and tags, local food items and lots of gifts for Penn State fans.
"We've already had quite a few wine tasting events in the Loft," Linda says. "Wine pairings, yoga events, bridal showers … and the most memorable for me … my son's wedding."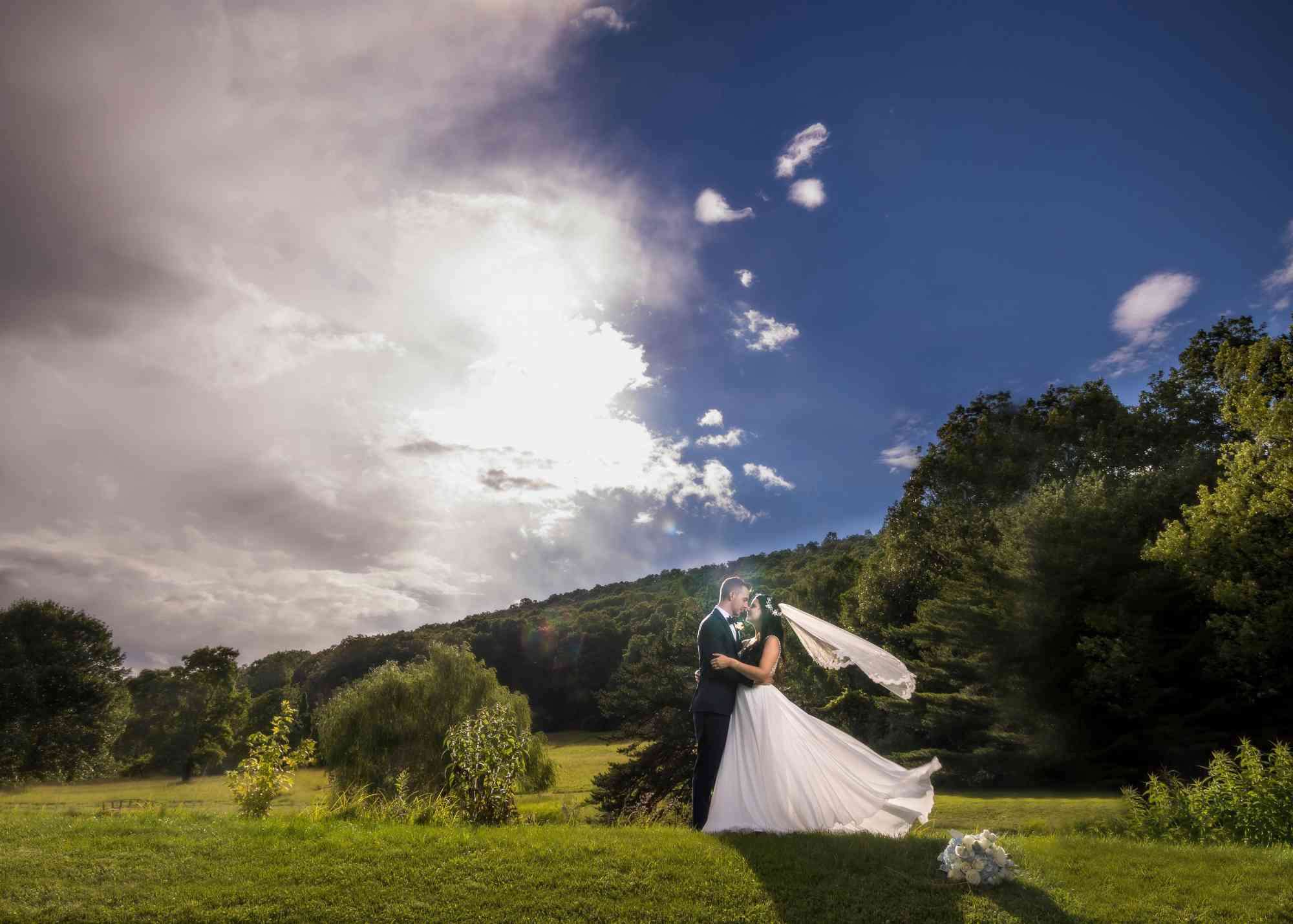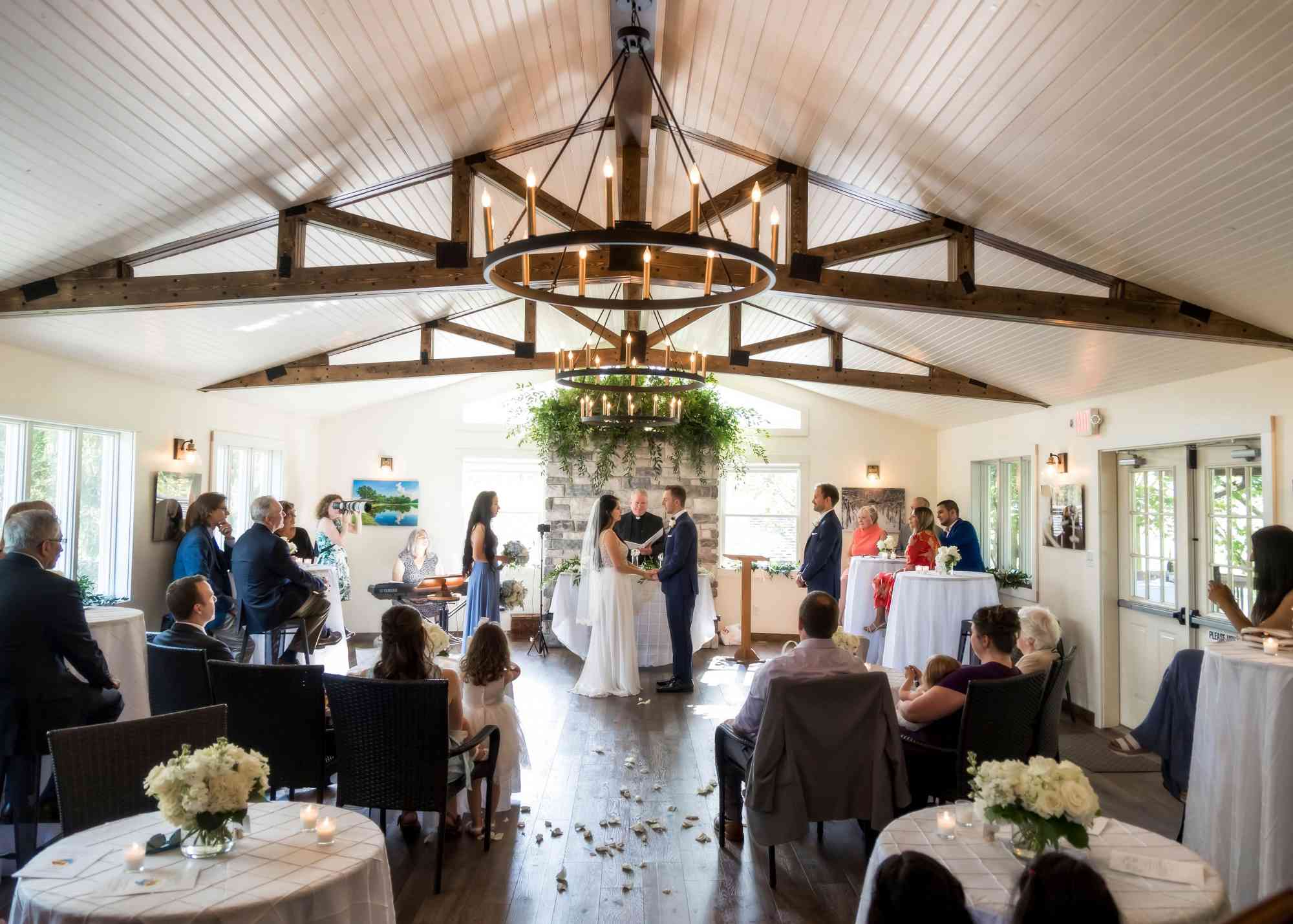 With The Vintner's Loft serving as the new tasting room (you can also reserve a spot on an outdoor deck, near the pond, or even a spacious pavilion that includes a fire pit and outdoor games), the original tasting room has been redubbed "The Treehouse Winebar."
The Treehouse Winebar has also been renovated with new lighting and seating, and is available for private wine-pairing events. "We offer wine service along with local beer and local spirits," Linda says.
2021 has been busy for the winery with both tastings and a full calendar of events, but Linda says that she doesn't regret their COVID year. "We got to spend so much time with people we love- and make some changes here that make coming to Mount Nittany Winery even better."