Eric Rusnak on making his hometown of Philipsburg even better
Eric Rusnak is making his hometown of Philipsburg an even better place to live, work, and play. Get ready to delve into the heart of his efforts, exploring the impact of his work and the positive changes he's bringing to Happy Valley.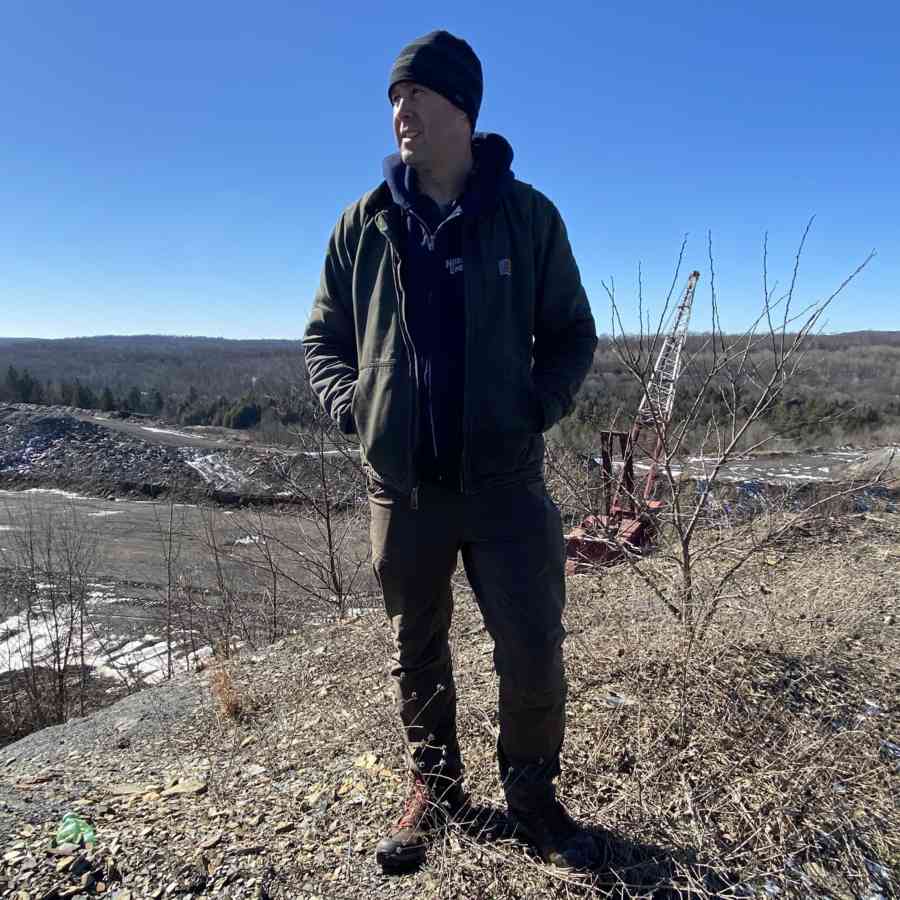 In 2019, Eric Rusnak was ready for a change. After growing up and going to law school in Ohio, then spending the better part of two decades in Washington, D.C. as a lawyer, it was time to go back to a place his heart called home. It was time to move to Philipsburg. And how Philipsburg got such a large piece of real estate in his psyche — and how much of a footprint Eric is leaving there — is something that he loves to talk about.
What's your Happy Valley story, or specifically, your Philipsburg story?
My dad is from Philipsburg, but it goes back much further than that. Our family emigrated from the Austro-Hungarian Empire to the Philipsburg area in the 1870s, where they operated a coal company, as well as the Empire House hotel in Hawk Run

I grew up in Ohio and spent vacations in Philipsburg. I loved coming here! After law school, I spent the next 17 years in Washington, D.C., but I never really felt comfortable in the city. When a house on Sandy Ridge Mountain came up for sale, what seemed like a far-fetched idea suddenly turned into a reality. I moved to Philipsburg and worked remotely for my law firm. Once COVID hit, working remotely made even more sense, and I didn't have to be on the road so much.
I am now the president of the Philipsburg Revitalization Corporation, have a seat on The Happy Valley Adventure Bureau board, am involved with The Philipsburg Historical Foundation, and am on the board of directors for the Moshannon Valley Emergency Medical Service. Being involved like that in the community has given me so much more of a sense of home than I ever had in the DC area.
Being involved "in the community has given me so much more of a sense of home than I ever had in the DC area"

- Eric Rusnak
Can you tell me about your work with the Philipsburg Revitalization Corporation — what's being accomplished and why it's so important?
The PRC has been around for several decades, and I am part of a renewed group of people who are committed to the redevelopment of the Philipsburg area, specifically downtown.

We are partnering with local, state and federal officials, and legislators to try to leverage opportunities in terms of grants, development programs, and business generation, bringing residents to the area and revitalizing the downtown.
As a community, we want to be proactive rather than reactive and be very intentional about the development of the town. One way we are doing that is with a marketing campaign branding Philipsburg as Wilderness City and creating a strategic plan for what Philipsburg looks like over the next five years. What is it going to look like culturally and economically?
What are some of the successes that Philipsburg Revitalization Corporation has seen so far?
A great example is the old Wolf Furniture building at 21 N. Front Street. It was built in 1887 and had been abandoned for the last 20 years. It was in teardown condition — the exterior walls were compromised and the roof was caved in. Former PRC President Eric Kelminson and I acquired the building and it is undergoing a full restoration. Now, part of it is occupied by Average Jack Archery and there is a full archery range in the basement.

We recently had the Department of Community and Economic Development (DCED) Deputy Secretary Rick Vilello, along with Centre County Commissioner Amber Concepcion, a representative from Senator Wayne Langerholc's office, and representatives from Congressman GT Thompson's office come do a tour of Philipsburg. We are really starting to see interest in the town's development from outside officials, as demonstrated by their repeat visits. It demonstrates the PRC's work is enhancing Philipsburg's reputation.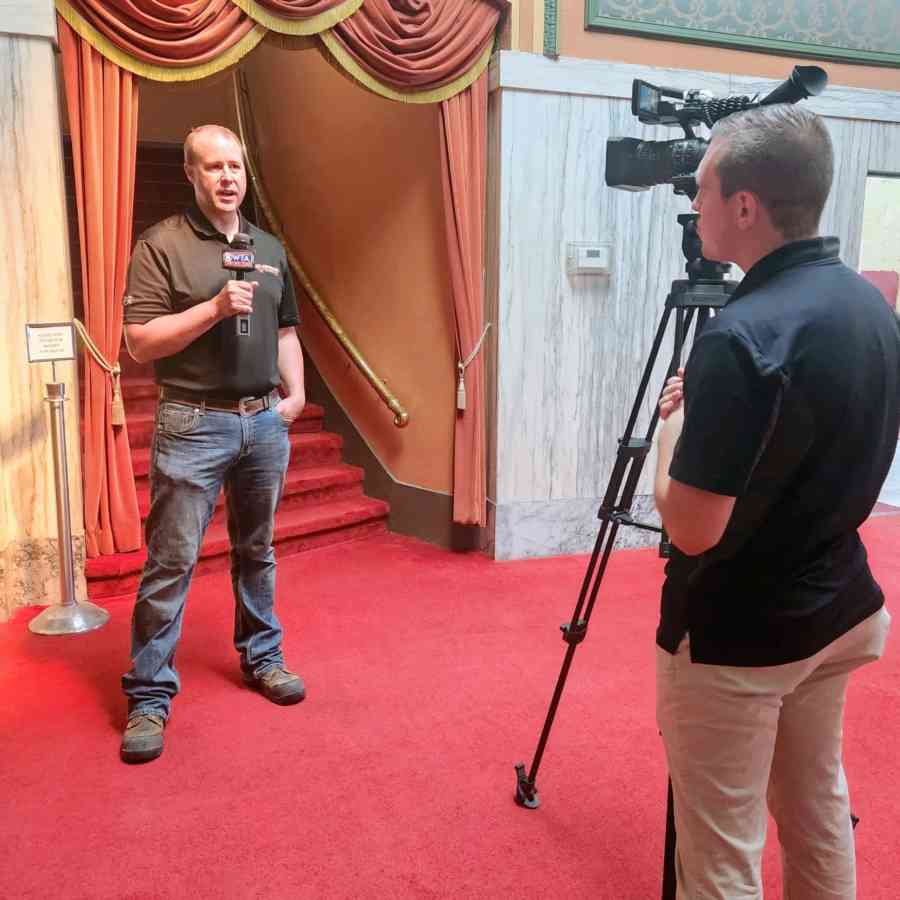 Let's talk about your 'why'. What motivates you to invest so deeply in your community?
In towns like Philipsburg, there can be a drain of certain kinds of talent. People go to college and then leave for good for professional opportunities. I saw an opening in Philipsburg where I thought I could help. I've found a group of people similar to me who have chosen to live in Philipsburg. They have a unique skill set, moved away to live in other places for a while, and came back. We found that if we work together, we can make a measurable difference. And if we've been able to move the needle this much in just a few years, imagine what we can do for the economy and quality of life in the coming years.
In your opinion, what makes Philipsburg so one-of-a-kind?
It is unlike any other town in Centre County — its geography is different and the mountains look different. This is a coal town. The people in Phillipsburg have a certain toughness about them that is very unique. There's a sense of community. People know each other and help each other. It has an awesome history — producing coal that fueled the industrial revolution, helped win two world wars and kept electricity going in the nation for most of the last century. Today, we produce coal for the steel manufacturing industry. Philipsburg has a really important place in history and we shouldn't forget that.
"Philipsburg has such a unique identity that makes it so great. I don't want Philipsburg to be different from what it is. I love what we have. I just want it to be better"

- Eric Rusnak
What's one off-the-beaten-path thing that you personally love about Happy Valley?
The American Diner on Rt 322. It exemplifies Philipsburg. It was built in the late '40s and is run by a family who live just behind the diner. It's a homestyle kind of place where you will always run into someone you know. It's like eating at your own dining room table.
What's something every visitor should see (or eat or experience) while they are here?
Philipsburg is surrounded by natural beauty: Cold Stream Dam and Black Moshannon State Park and the Allegheny Front Trail. If you have a side-by-side, there are miles of trails where you can ride through old coal fields. There is so much history in the Rowland Theatre, which can seat half of the population of the town, and Simler House, the oldest surviving structure. The Old Mud Church on Presqueisle Street was built in 1820 and has been fully restored, and is also a great place to visit. These places will make you think about what it was like to live in old Philipsburg.
Anything else you'd like to add?
Philipsburg is the kind of place where, if you can't find someone, you know the three places where they hang out and where you probably can find them. If I need to find so-and-so, I know that he always eats at the Brown Dog Cafe. I'll go over to Brown Dog in the morning and see if I can catch him. That's a pretty great thing.

Philipsburg has such a unique identity that makes it so great. I don't want Philipsburg to be different from what it is. I love what we have. I just want it to be better.