Experience Happy Valley's Art Scene with a Trip Down the Downtown State College Art Walk
Mention the arts in Happy Valley and most folks will immediately think of Centre County's most popular arts-focused event, the Central Pennsylvania Festival of the Arts. Over the course of a week, artists and art-lovers from all around the country descend on downtown State College to mix, mingle, shop and celebrate all artistic pursuits.
However, if you can't make this signature annual event, there are still ways you can experience downtown State College's art scene, any month of the year. One of the easiest ways is via a trip along the Downtown State College Art Walk, a self-guided walking tour of public murals, sculptures and more, including historic and notable pieces from throughout State College's history.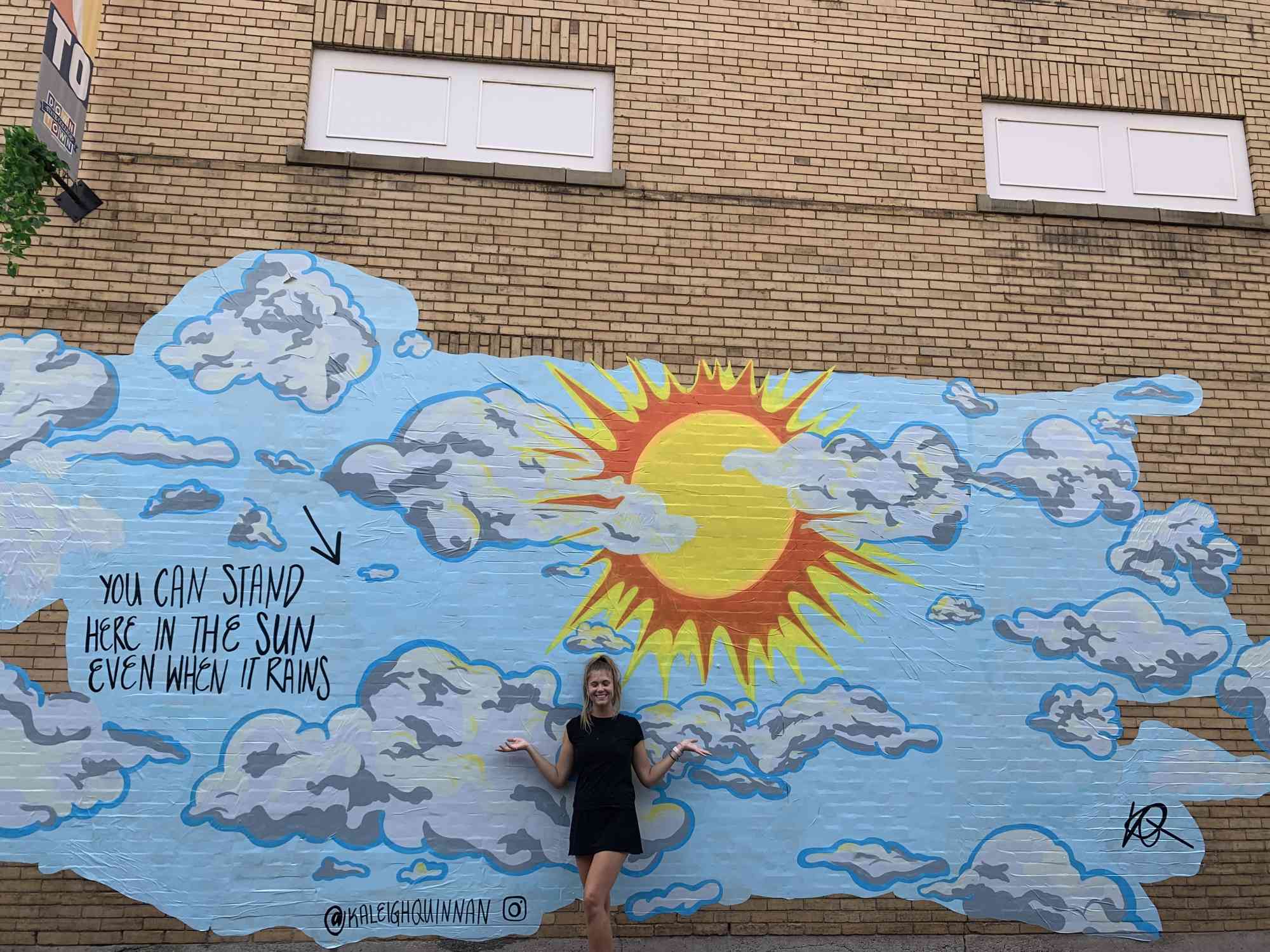 "We have an impressive number of public works of art in downtown State College, over 40 pieces and counting," describes Lee Anne Jeffries, executive director for the Downtown State College Improvement District, which oversees the art walk in collaboration with the Central Pennsylvania Festival of the Arts and State College residents. "There are murals, sculptures, stained glass, mosaics, an entire plaza designed in honor of Martin Luther King, Jr., and more…"
The first step, of course, to experiencing the Downtown State College Art Walk for yourself is to pick up one of the walk's handy, printed brochures, which provide detailed information on the various pieces, as well as a map to guide you around the downtown area. Brochures are available at the Downtown State College Improvement District office (127 South Fraser Street) or at the Happy Valley Adventure Bureau office (200 West Beaver Avenue).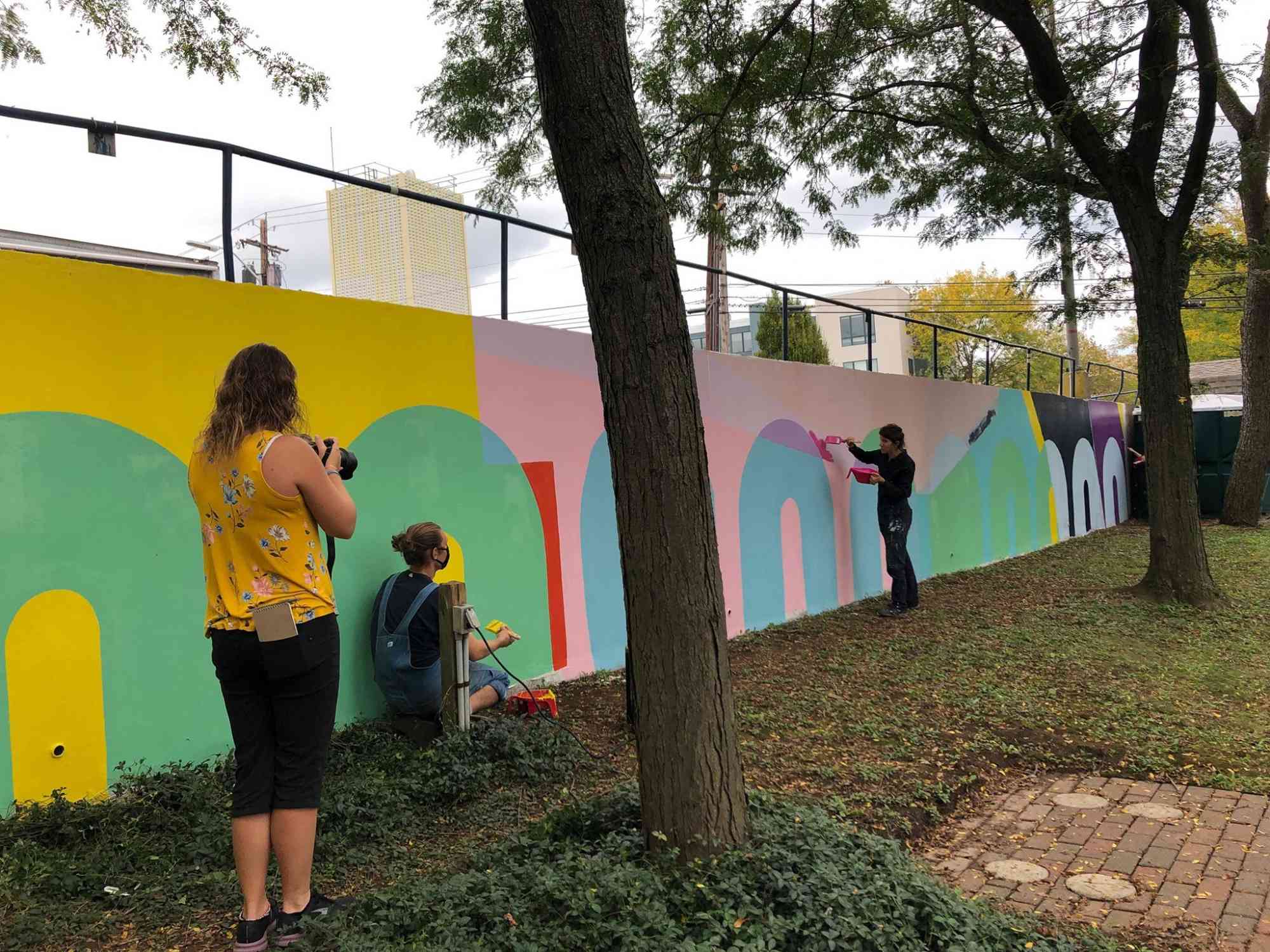 And from there, you're off! The walk's dozens of art installations are scattered from the intersection of South Atherton Street and West Beaver Avenue (where you'll find both the more recent, colorful We Are All One mural by William Snyder III covering one side of the Graduate State College hotel, as well as Soft Sounds, a bronze statue by Mark Pilato erected in 1992), all the way to the intersection of West Beaver Avenue and Hetzel Street, with another Pilato bronze statue marking the walk's far side.
Along your journey, which stretches down seven blocks and across two wide, you'll find an array of installations, both large and small, ranging from the stained glass church windows at St. Andrew's Episcopal to the very first public art installation in downtown, The Centennial Fountain. The iron fountain, erected in 1907 and then reconstructed in 1996, was a gift from the local Women's Club in recognition of State College's establishment as a borough. At the time, the "artistic fountain" cost $152.60.
Other favorite spots include the friendly Centennial Pigs in McAllister Alley, a recognizable installation for many locals, as well as the newer Wild Geese Mural in Humes Alley, which makes an eye-catching and Instagram-worthy photo op for everyone visiting.
As for Jeffries' favorite? She recommends Dreams Take Flight, an expansive mural on Calder Way. "I love when art can transform a space and this piece has done just that, creating an interactive backdrop in an alley. With the addition of the Calder WalkWay Lighting Experience, that mural takes on a whole new life and appearance when the lights come on at dusk!" she says. The Calder WalkWay Lighting Experience is a relatively new initiative from the Downtown State College Improvement District, creating a pedestrian walkway along Calder Way, between Fraser and Pugh streets, with lighting displays and family-friendly events offered throughout the year.
The expansive art walk experience continues to grow, even beyond what you'll find in the brochure. Most recently, four new additional pieces were added to downtown, including two murals by William Snyder III along Beaver Avenue and murals by Ann Tarantino at Sidney Friedman Park (241 South Fraser Street) and at 3 Dots Downtown (137 East Beaver Avenue), a unique community space where you'll find live music and arts-related events on a regular basis. (SEE PHOTOS)
"I expect to see the public art growing downtown," Jeffries added. "It has been consistently evolving and our organization is [also] helping local artists and students spotlight some of their work, offering spaces for temporary murals that can be washed off after several months." (SEE PHOTOS)
A website for the art walk is also in the works.