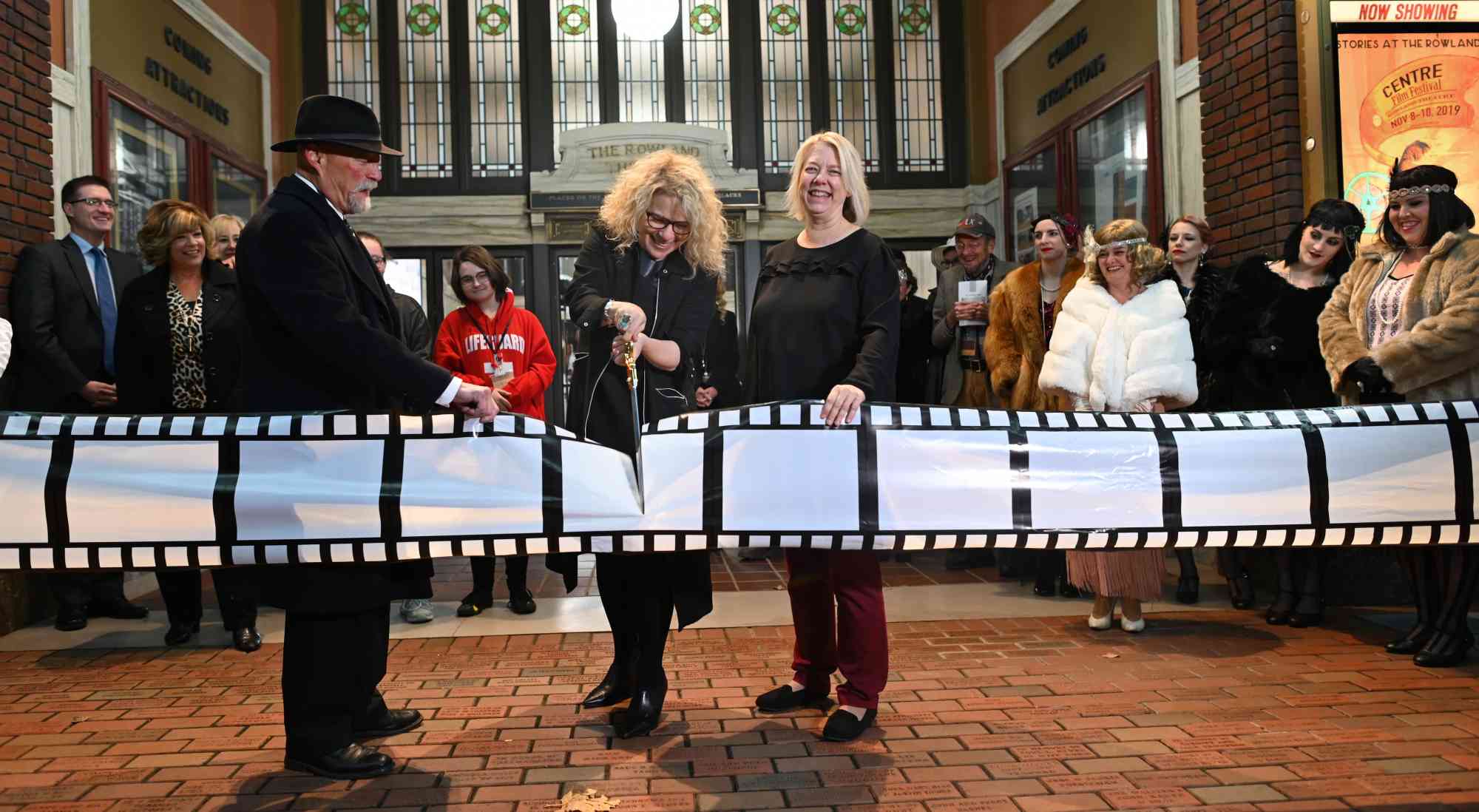 Journey Into Happy Valley's Dynamic Art Scene
Happy Valley is known for exuding small-town charm while boasting big-city amenities, including an inspiring and innovative arts and performing arts scene. From the striking marquee of the beautifully restored and century-old Rowland Theatre in Philipsburg to colorful artwork that has transformed the facades of many buildings in Downtown State College, appreciation for the arts is outwardly evident.
Nowhere is the fondness for the arts more noticeable than in July, when tens of thousands of artists and art lovers convene in Downtown State College and the Penn State campus for the annual Central Pennsylvania Festival of the Arts, a five-day celebration that includes a juried sidewalk sale of goods by artists and craftsmen from across the country, live music on multiple stages, an Italian street painting festival, a giant sand sculpture and more.
In nearby Boalsburg, the People's Choice Festival of Pennsylvania Arts showcases the best of central Pennsylvania's artists and artisans.
Each August, historic Bellefonte and Talleyrand Park bustle with local art and hand-crafted items for sale at the Bellefonte Arts & Crafts Fair.
If performance is your thing, you won't want to miss the Central PA Theatre and Dance Fest, which offers opportunities to learn as well as be entertained, or the Happy Valley Music Festival.
Cinema fans won't be disappointed at the Centre Film Festival, a weekend filled with memorable storytelling, dance and music, and of course, creative, independent film from talented, award-winning filmmakers.

"The Centre Film Festival welcomes all generations of film buffs for award-winning independent film in the historic Rowland Theatre."
Apart from these annual calendar highlights, the arts thrive year-round here thanks to a variety of venues and production companies that inspire audiences of all generations. The Palmer Museum of Art on the Penn State campus is home to more than 8,200 art objects in its 11 galleries, with nine rotating exhibitions and one sculpture garden – all with free admission.
Art lovers can also catch continuously changing exhibitions at the HUB-Robeson Galleries on campus, as well as State College's Woskob Family Gallery, which specializes in world-class contemporary art.
While exploring Happy Valley, don't miss the Green Drake Gallery & Arts Center in Millheim, at which fine regional art and a welcoming arts community can be found. In Bellefonte, a historic 1810 house is home to the Bellefonte Art Museum for Centre County. On the museum's third floor is a permanent exhibit highlighting the region's involvement with the Underground Railroad.

"You won't believe the wonderland of talent you'll see at Arts Fest. I am truly amazed."
State College is home to plenty of talented theatre companies, and brings plenty of national acts to its stages as well. Penn State's School of Theatre and its professional arm, Penn State Centre Stage; FUSE Productions, Penn State's Center for the Performing Arts; TheNext Stage Theatre Company, Nittany Theatre at The Barn; and Tempest Productions offer noteworthy visiting artists and outstanding local productions.
The Pennsylvania Chamber Orchestra, Nittany ValleySymphony, the StateCollege Choral Society and the Essence of Joy Choirs bring classical music to life in Happy Valley. Centre County's unique mix of performance venues are equally as memorable. The new 3 Dots Downtown combines dynamic community performance space with a huge cool factor in State College. The Tussey Mountain Amphitheatre is a gorgeous outdoor setting for live music and festivals. The stadium atmosphere of Bryce Jordan Center, and the elegant State Theatre, and Schwab and Eisenhower Auditoriums are popular state-of-the-art performance venues complemented by more intimate spaces such as The Barn in Boalsburg and the Pavilion Theatre on campus.