Family Friendly Tips for Happy Valley Sports Tournament Travelers
Happy Valley is best known for collegiate athletics–and no one in the country does that betterthan Penn State University. But the world-class athletic facilities also play host to tens ofthousands of sports families who descend upon the region for different tournaments.
Since the tournaments are regularly scheduled on weekends when the Nittany Lions are out oftown, it leaves many families looking for places to go and things to do around town. Whetheryou only have a few hours to kill on an afternoon,you're in town with younger kids, or if youare just looking for the best takeout options for your hotel–we've got you covered.
If You Have An Afternoon...
4216 Beaver Rd.

Philipsburg, PA 16866
Phone: 814-342-5960
Black Moshannon State Park covers 3,394 acres of forests and wetlands and conserves unique, natural environments. Featuring a 250-acre, black tea-colored lake, Black Moshannon is the perfect afternoon getaway for families no matter what the season. During the summer season, boat rentals are available, and visitors can swim at the park beach. And during colder months, the lake freezes over, and is the ideal spot for ice skating or ice fishing.
And if you're looking to extend the weekend and turn it into a camping trip, you can reserve your campsite at Black Moshannon State Park online.
Palmer Museum of Art at Penn State
Curtin Road, University Park

The Palmer Museum of Art at Penn State is the largest art museum collection between Pittsburgh and Philadelphia and the most significant academic art museum in the Commonwealth of Pennsylvania. The Palmer Museum is without a doubt the most important and accessible cultural resource for not only Penn State University, but for the Happy Valley region and visitors. Museum is a vital and accessible cultural resource for Penn State's students, faculty, and scholars, as well as for all visitors to and from the entire central Pennsylvania region. The free-admission Museum is celebrating its 50th anniversary in 2022 and has amazing events planned all year long.
Visit PalmerMuseum.PSU.edu for information on all upcoming events, current exhibits and so much more.
Climb Nittany
328 Discovery Drive, Boalsburg
Climbing actual Mount Nittany is a rite of passage at Penn State – but if you don't have that much time, the weather isn't cooperating, or if you're in town during a less-than-ideal climbing season, Climb Nittany in Boalsburg is the perfect substitute.
Climb Nittany offers climbing for all ages and skill levels – bouldering which is climbing on shorter walls with no rope and lots of padding; top rope walls where a rope has been fixed at the top of the wall and a climber requires the support of a belayer; and lead climbing which is where experienced climbers clip the rope into the wall as they climb up.
Visit 5.life/climbnittany/ for more information on all the available classes and options at Climb Nittany!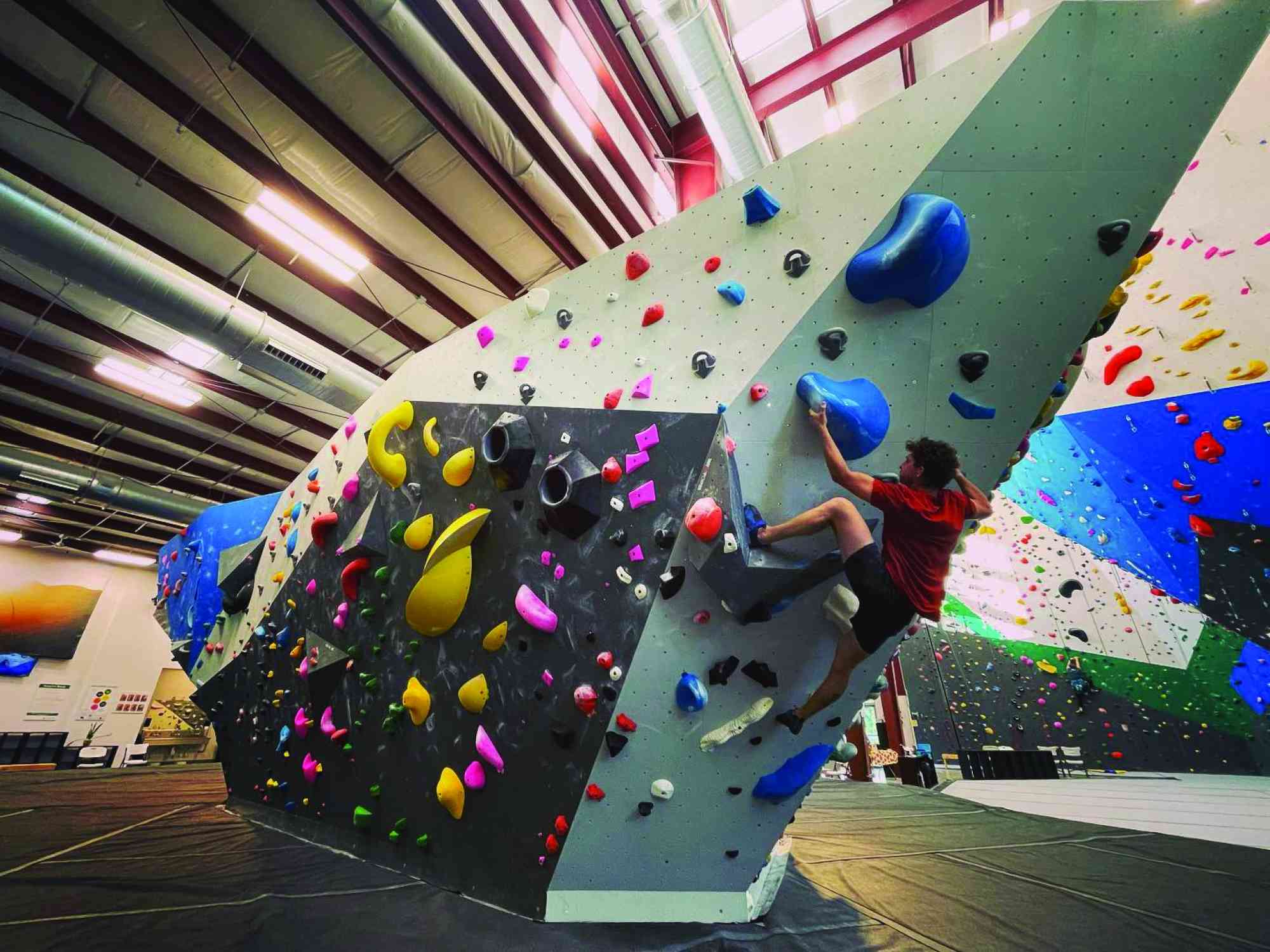 If You Are Looking For Takeout For Your Hotel Room…
HiWay Pizza Pub
340 College Ave., State College

HiWay Pizza Pub has been a part of the State College community for decades, serving up some of the freshest and best pizzas anywhere since 1963. All of their pizza dough and sauces are house-made each day from scratch and every hand-tossed pizza is baked to order in a brick-lined oven. Andy's Original Sicilian is always a crowd favorite, but HiWay's take on the Detroit-style and Chicago deep dish pizzas are as good as you'll get outside of the Midwest.
Wings Over Happy Valley
244 W Hamilton Ave, State College

With over 20 different sauces and dry rubs, Wings Over Happy Valley has a flavor for everyone. Famous for their wings and tenders, Wings Over also has some of the best chicken sandwiches and wraps around.
The Original Waffle Shop
1610 W College Ave., State College

One of the staples of the Happy Valley experience, The Original Waffle Shop is a great place for breakfast whether you stop in or order takeout. With a wide selection of delicious waffles, pancakes and omelettes, there is no better way to start your day.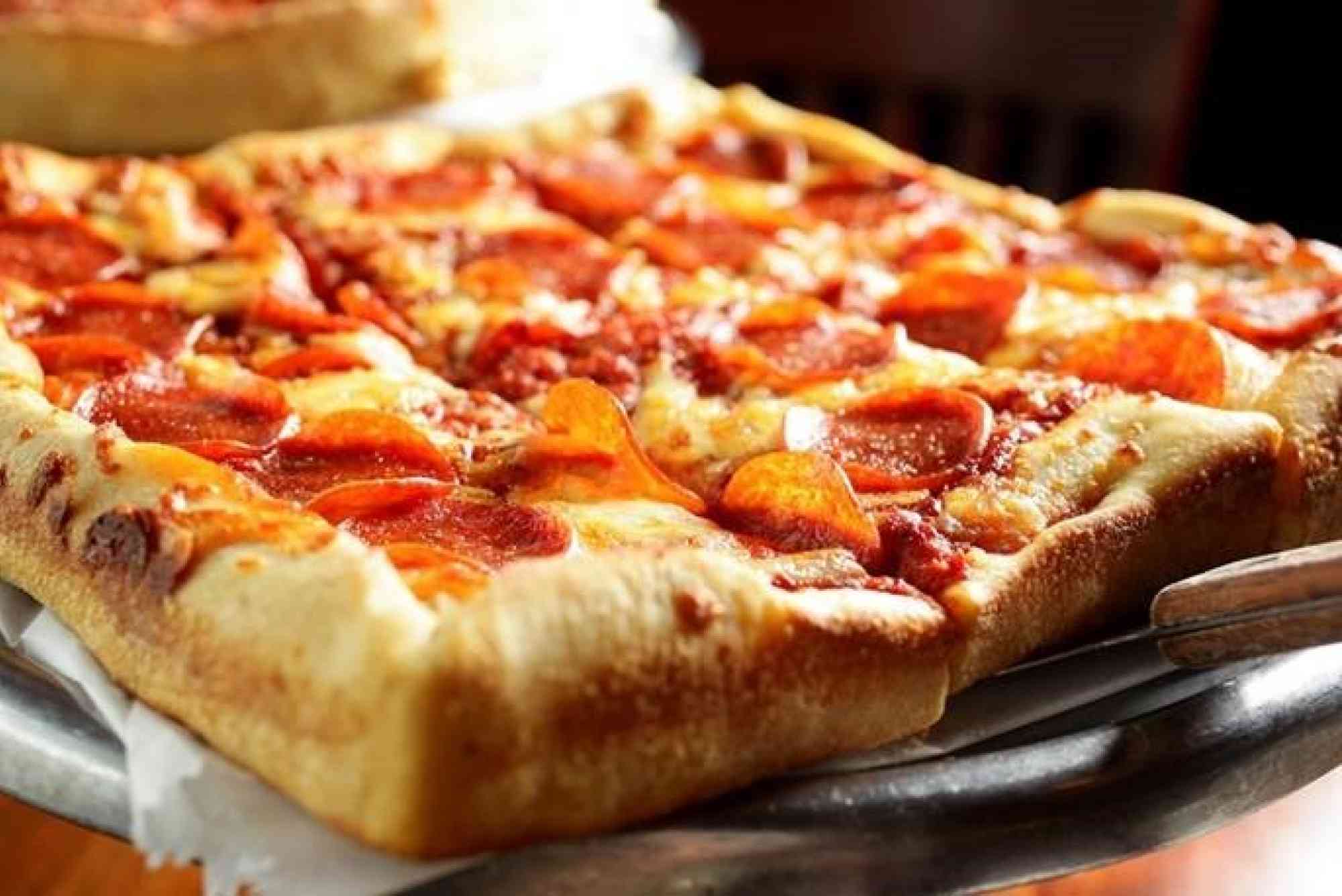 If You Have Younger Kids…
The Arboretum at Penn State
336 Forest Resources Building, University Park

Only a mile from the crowds at Beaver Stadium and the Bryce Jordan Center, sits Penn State's own oasis – the Arboretum at Penn State. Open weekdays from mid-June until mid-October, the beautiful Arboretum has pristine grounds that are enjoyed by all ages. The newest attractions include a Pollinator and Bird Garden, which opened in July 2021 and are designed to educate the public about the many insect pollinator species and broad range of resident and migratory birds in Happy Valley. And specific for the younger travelers, the Children's Garden is an amazing place to learn about nature through crafts and drop-in activities. And keep an eye out for special events in the fall including a Pumpkin Festival and Winter Celebration.
Visit Arboretum.PSU.edu for more information and a schedule of upcoming events and activities.
Penn State Berkey Creamery
Rodney A. Erickson Food Science Building, 119, University Park

There is no better way to enjoy a few free minutes in Happy Valley than at the Penn State Berkey Creamery. Over the last 150 years, the Creamery has been an important Penn State landmark and a world leader in dairy production and food science. Creamery employees hand-dip about 750,000 cones and bowls of ice cream each year in the Creamery store – the ice cream is really THAT good. With over 120 flavors total and more than 20 in rotation at any given time, no trip to Penn State – with our without kids – is complete without a stop at the Creamery.
Visit Creamery.PSU.edu for a listing of current flavors or to order ice cream shipped to your house.
Discovery Space
1224 N. Atherton St., State College

Discovery Space of Central Pennsylvania is an exciting growing science center of interactive exhibits and hands-on programs. With over 45 exhibits, Discovery Place is a great place to mix in fun with learning especially in the areas of Science, Technology, Engineering, and Math (STEM).
Visit DiscoverySpace.org for more information on exhibits and upcoming programs.