Fort Roberdeau provides a revolutionary experience as a National Historic Site and conservation area with park grounds where educational and recreational opportunities abound.

Fort Roberdeau served as a lead mine fort during the American Revolutionary War to protect a lead mining and smelting operation on the Pennsylvania frontier. Blair County reconstructed the fort as its Bicentennial project in 1976.
The Fort gates and gift shop open for tours May 1- October 31. Fort Tour Hours: Monday‑Saturday 10 am –
4 pm; Sunday 1‑4 pm.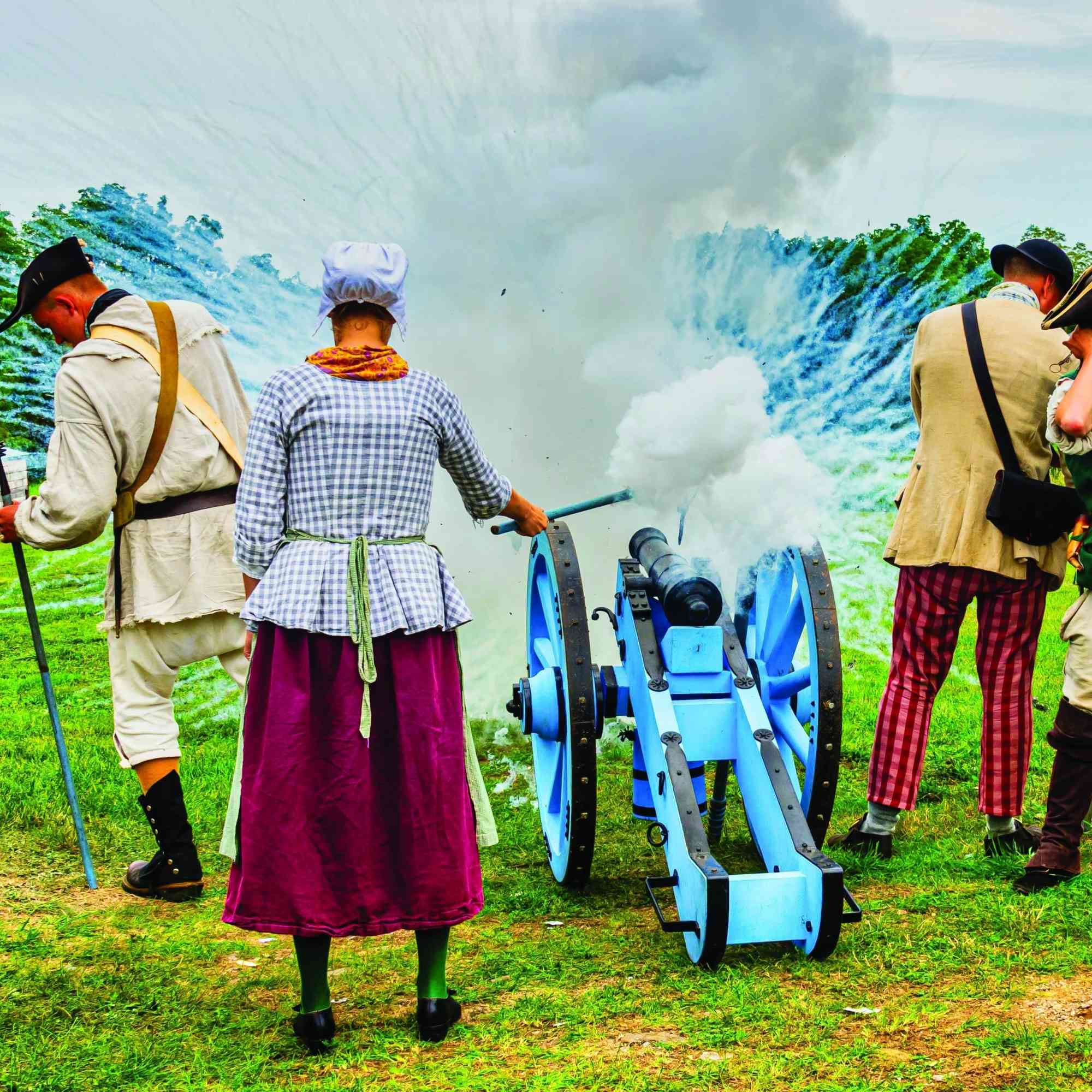 The park grounds are open 8 am ‑ Sunset throughout the year. This area features walking trails with great views and plentiful bird & wildlife watching.
The summer months welcome our traditional Star Spangled 4th celebrating Independence Day and monthly reenactments events. Living History enjoyed by all.
Mountain Lion Observatory offers programs to explore the spectacular night sky.
View all the program offerings on facebook.com/ftroberdeau and our website FortRoberdeau.org.