"Get Out and Explore" Josh Stapleton Talks Outdoor Fun
This article is part of our 'Live, Work, Play in Happy Valley' series. Each month, we will be sitting down with people from around Centre County to talk to them about what they love about Happy Valley and their tips for exploring the area.
In 1999, Josh Stapleton came to Happy Valley for graduate school, and he never left. He and his wife fell in love with the area, and with the outdoor fun that the area offered. "The accessibility to outdoor recreation is truly one of my favorite things about Centre County," he says. Today, as the director of Penn State's Materials Characterization Lab, he tells grad students who are new to the area to get out and explore. "I tell them to get out of town and explore Millheim, Black Moshannon, Rothrock, Bald Eagle. It's crazy that all of this is in our backyard."
So when his church, Calvary Harvest Fields, asked how they could share their hillside acreage just outside of Boalsburg with the community, Josh had an idea. "We wanted to create the Centre region's only multi-use public trail system where our community can enjoy a unique mountain biking experience designed for all ages."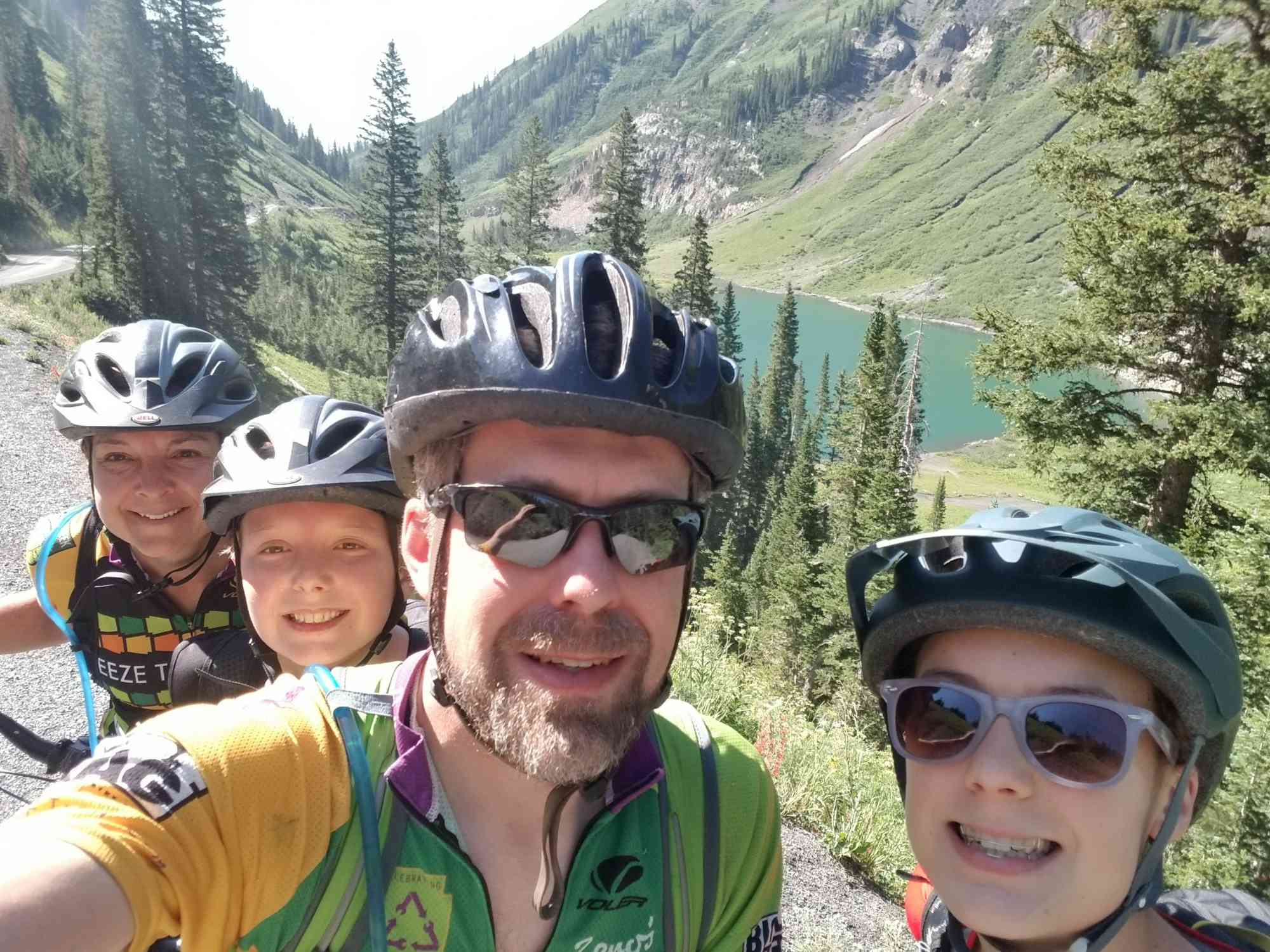 "My daughter was part of a youth mountain biking team and I noticed that our area lacked beginner-level mountain biking trails." While there are a "treasure trove" of trails within Centre County and surrounding counties, like Allegrippis at Raystown Lake, few were suited for young mountain bikers, and those new to the sport. Plus, the opportunity provided a unique opportunity for Calvary Harvest Fields to involve the community in a truly unique endeavor.
Josh reached out to Applied Trails Research, a trails design firm who told them that "they could really do something here." And the rest is history.
Soon there was a core team assembled — Nittany Mountain Biking Association, donors, volunteers. "The project drew such a diversity of people who worked together to make this happen," he says.
Over 2020, $250,000 was raised from 30 community partners, and professionals and volunteers put in a collective 4250 hours to create 17,134' of professionally- built trails - the Harvest Fields Community Trails were born. And while they hadn't intended to complete it in the middle of a pandemic, it was a boon to families looking for safe, outdoor fun.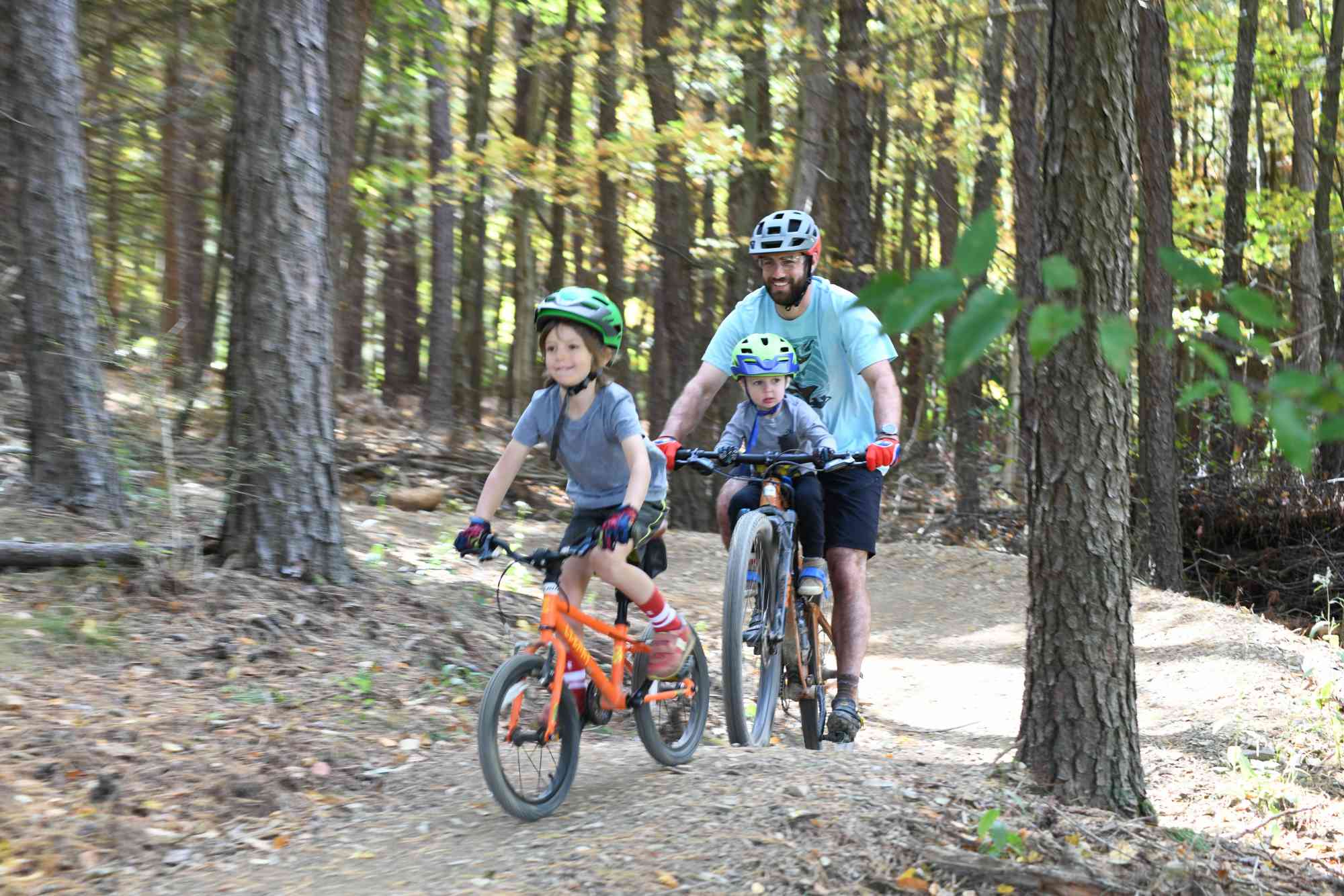 "Watching my stepson get stronger, faster, and more confident every time we're out on the Harvest Field trails has been fantastic," Andrew Read says. "Such key life skills and I love the laughs we're having. We can't wait to learn and play at the bike park (the current Phase II of the HFCT project)!"
"We saw a huge spike in utilization," Stapleton says. "And while the trail is about bikes, it's more about community building, family building and lifelong stuff that people can do together."
With the HFCT— or as Stapleton calls it, "the Gateway to Rothrock" — celebrating its first birthday, the team is working towards Phase Two. The next project is a skills park where riders will have the opportunity to encounter various obstacles and challenges like logs, rocks, turns, and skinnies in a condensed and open environment. The project aims to enhance the HFCT destination to build confidence, competence ... and community.
"Community is the operative word," Stapleton says. He says that's what makes Happy Valley so special.
"We have a community that really rallied around this unique outdoor recreational opportunity. That's truly one of my favorite things about Centre County."