Under-the-radar ways to discover Happy Valley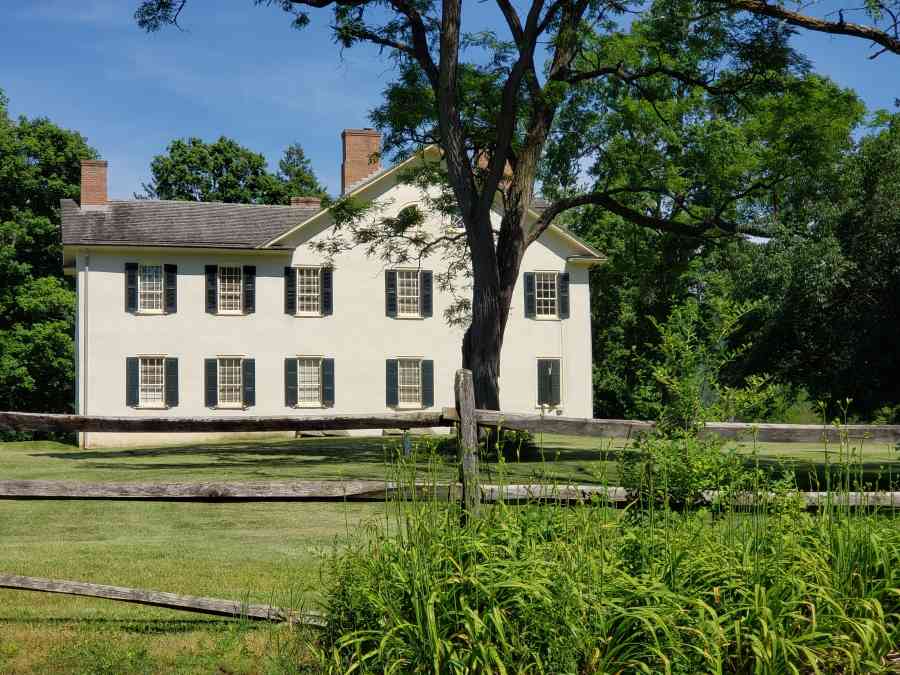 When most people hear the words Happy Valley, Penn State University immediately comes to mind. Being home to a major university and Big Ten athletic powerhouse provides ample reason to visit. So too do our unique attractions and museums, and abundant outdoor recreational opportunities. It is Centre County's understated attractions -- those somewhat under-the-radar things to see and do -- that combine to make Happy Valley a well-rounded destination for individuals, families and explorers of all kinds. These hidden gems are ideal to visit for a truly authentic Happy Valley experience.

Explore a historic small town
Millheim, PA
Route 45
Settled in 1797 and incorporated in 1879, this historic Penns Valley community might only have some 900 residents and one major road leading in and out, but it's big on charm. At the rustic-hip Inglebean Coffee House, the focus is on sustainable, organic and locally sourced food. Delicious home-made breakfasts and lunches (not to mention a great cup of Joe), and a warm, inviting interior make Inglebean worth the 20-mile drive from State College. The Green Drake Gallery & Arts Center contributes to Millheim's artsy vibe and features paintings, photography, jewelry, pottery, and sculptures handcrafted by regional artisans. Craft beverage enthusiasts can enjoy local beer and cuisine from Elk Creek Café + Aleworks, or a glass of wine or inventive craft cocktail from Pisano Winery. The winery's relaxing outdoor seating area sits along the millrace that still flows through town, a remnant of the mill for which the community was named. There is plenty to see and do in and around this quaint, 1.3-square mile borough, which was listed on the National Register of Historic Places in 1986.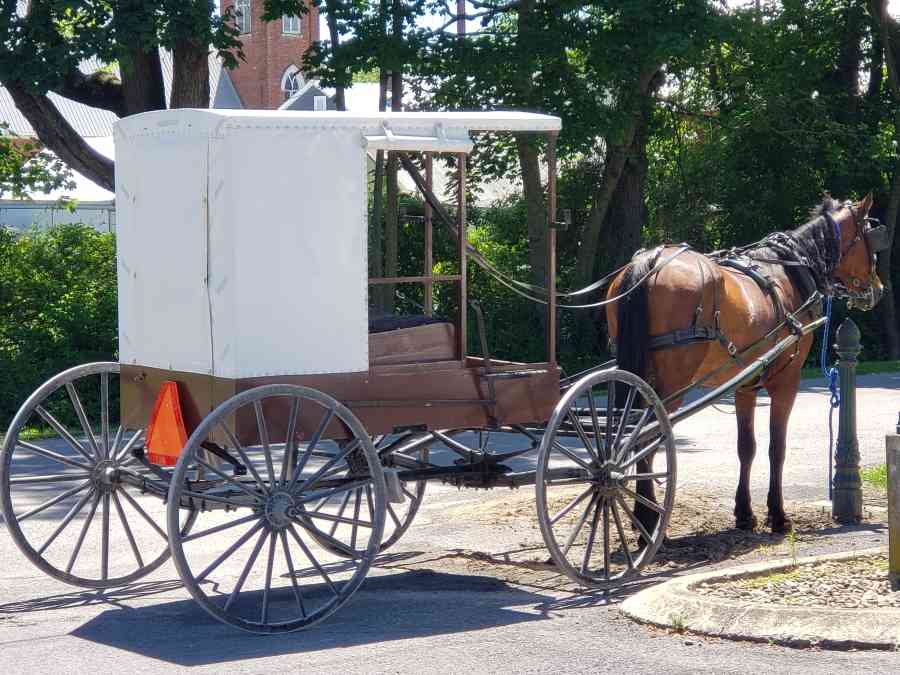 Learn the history of ironmaking at Curtin Village at Eagle Ironworks
251 Curtin Village Road
Howard, PA
Curtin Village was part of a large iron furnace operated by Roland Curtin and his family. The historical site features a reconstructed cold blast charcoal furnace that produced pig iron from 1820 until 1921. During that time, it was one of the last in operation in the United States. Visitors to the picturesque buildings and grounds are provided a glimpse of what life was like in an 1800s company town. The site includes the waterwheel-powered Pleasant Furnace; the 1830s Curtin Family Mansion; and the workers' village. Guided tours are available on Sundays, but visitors may stop anytime to explore the village and grounds on their own. The site is also a popular backdrop for photographers.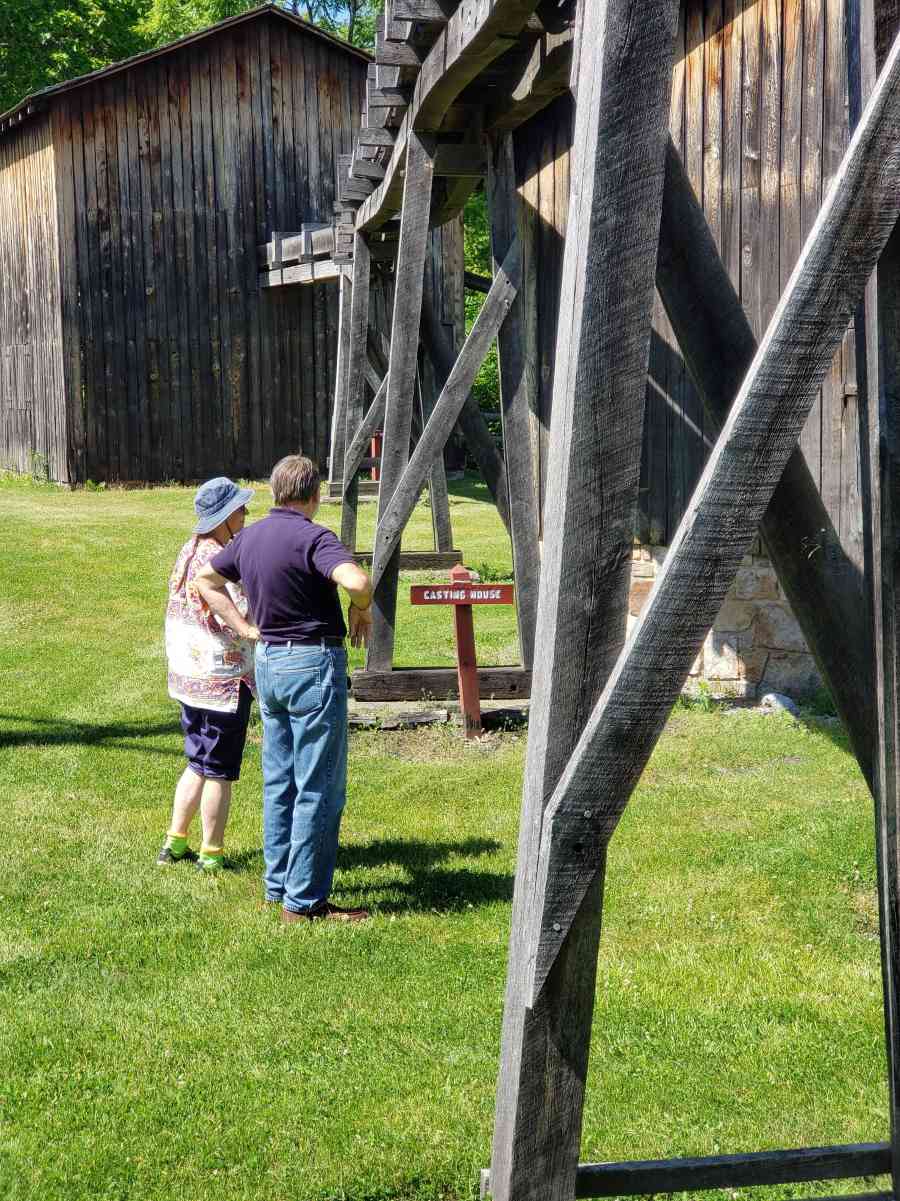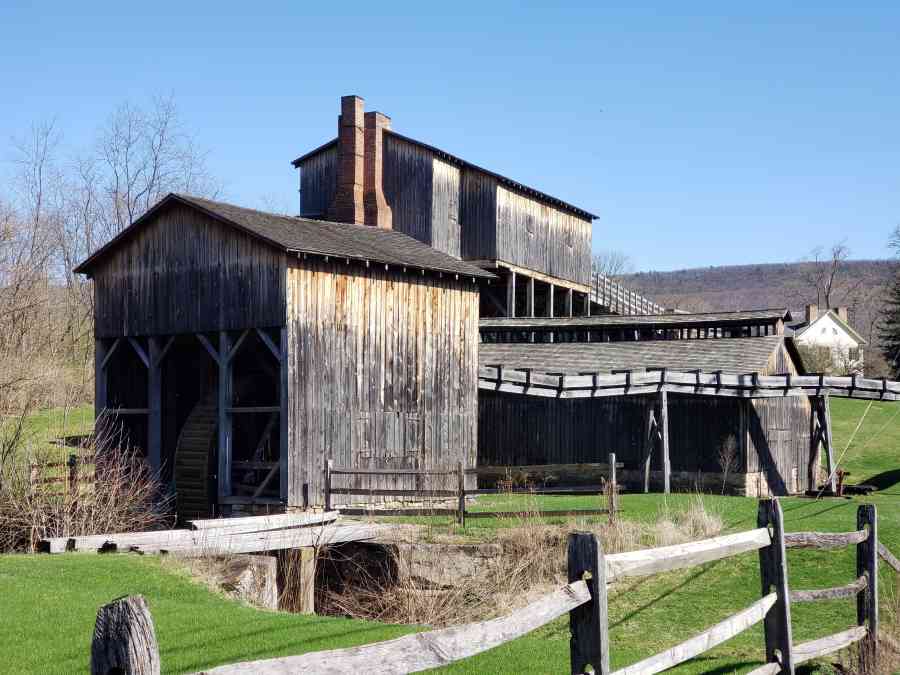 Get back to nature at the Rhoneymeade Arboretum & Sculpture Garden
177 Rimmey Road
Centre Hall, PA
Nature and tranquility define Rhoneymeade (Rhone's Meadow), the homestead of Leonard Rhone. Rhone was a charter member of the first grange organized in Centre County and founder of the annual Grange Fair, one of the last remaining encampment fairs in the nation. At the rural location in the valley between Nittany and Tussey mountains, you'll find the Rhone's Georgian-style home, and unique sculptures and mowed pathways scattered throughout gardens, fields, woodlands and hedgerows. The setting is more comfortable back yard than professionally curated garden, but that is a big part of Rhoneymeade's appeal. It's a place to stop to relax and breath in fresh air. Picnic tables, and a few chairs around a fire pit, provide the perfect place for a picnic lunch or quiet meditation interrupted only by the variety of songbirds that also enjoy the gardens. Rhoneymeade is open on weekends during the warmer months, and hosts artistic workshops and other events, including weddings, throughout the year. Dating back to 1794, this National Historic Site is a lovely place to observe, paint or just be inspired by nature.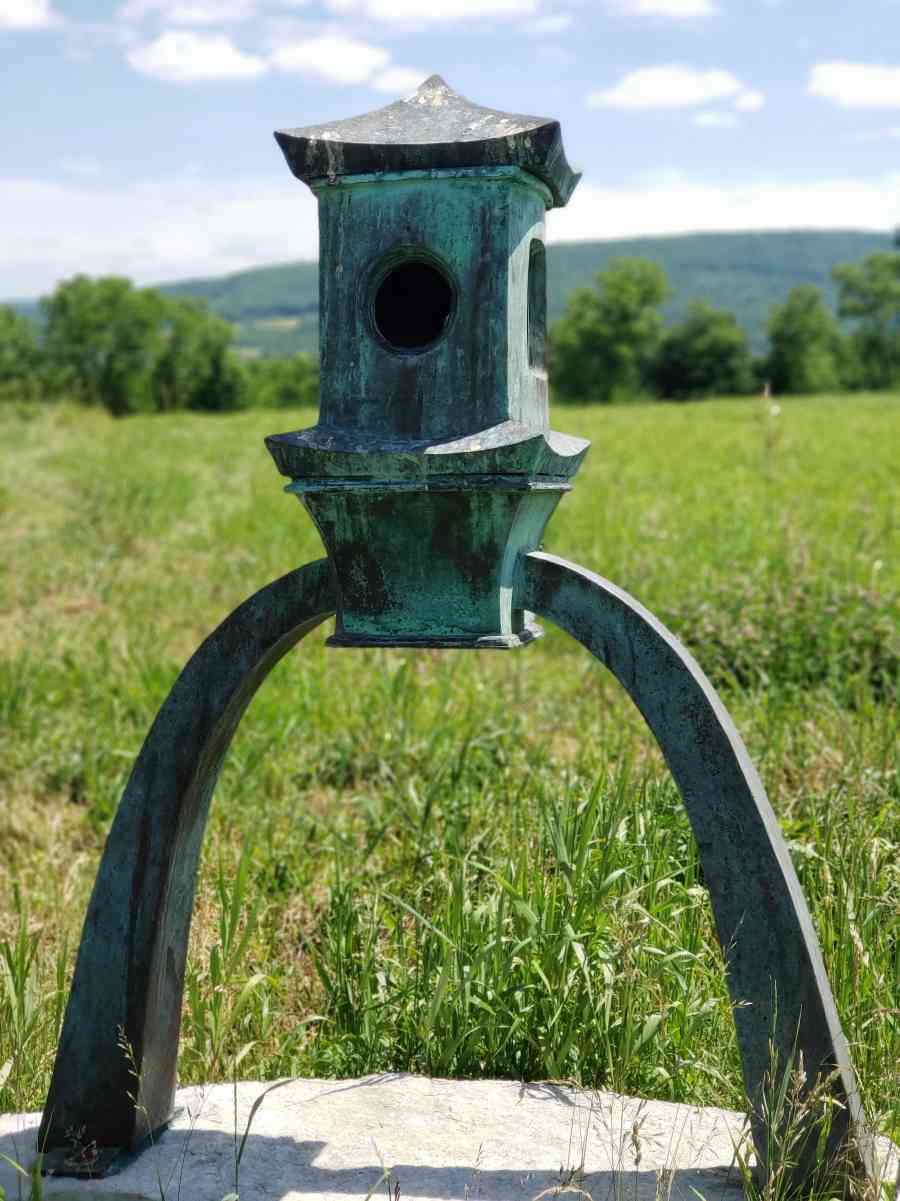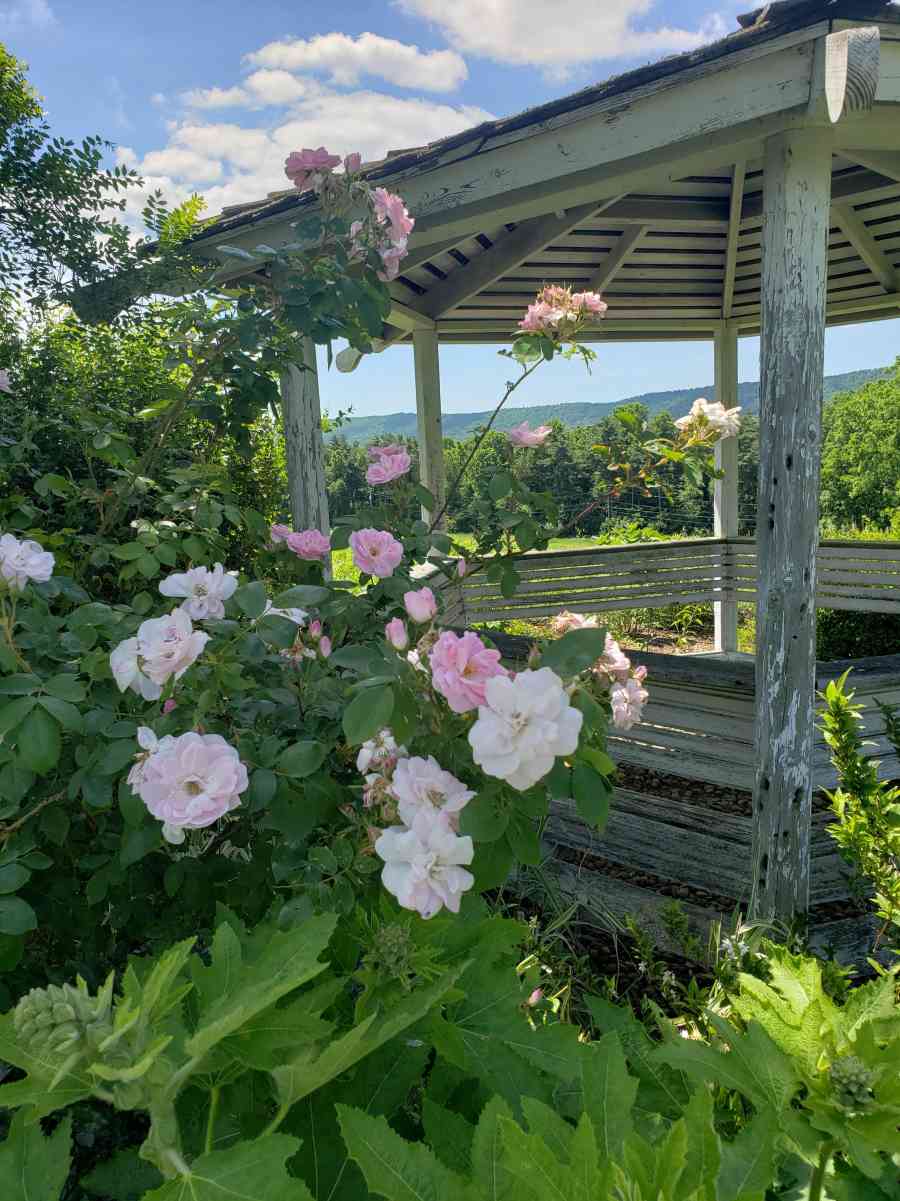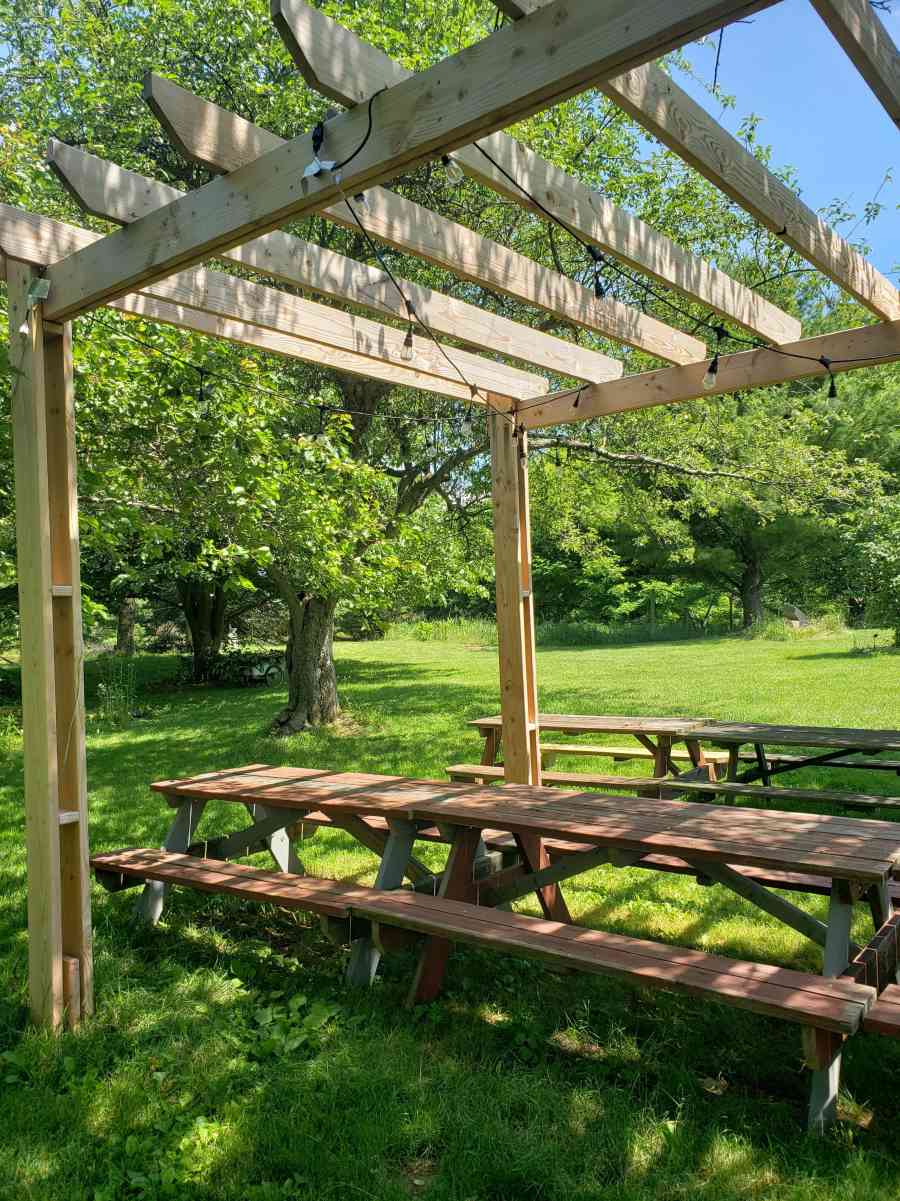 Discover stamp collecting at the American Philatelic Society
100 Match Factory Place
Bellefonte, PA

You don't have to be a stamp collector to enjoy a visit to the American Philatelic Center, but you just might be inspired to become one when you leave! The center is home of the American Philatelic Society (APS) and American Philatelic Research Library, and is housed in a restored nineteenth-century match factory complex listed on the National Historic Register. With members in more than 110 countries, the APS is the largest, non-profit organization for stamp collectors in the world, serving collectors, educators, postal historians and the general public. The research library has one of the world's largest and most accessible collections of philatelic literature – housed in a very impressive space. Visitors have the opportunity to view various stamp collections on display, and step into an actual 1860s post office housed in the center. The former Headsville, WV post office and general store is on loan from the Smithsonian Museum of American History, and operates as a contract post office for the APS. The building served as the post office for Headsville from 1860 to 1914, and as a contract post office at the Smithsonian from 1971-2006. While the center is still currently closed to the public due to COVID-19, it is otherwise open to visitors from 8 a.m. to 5 p.m. Monday through Friday, with group tours arranged in advance.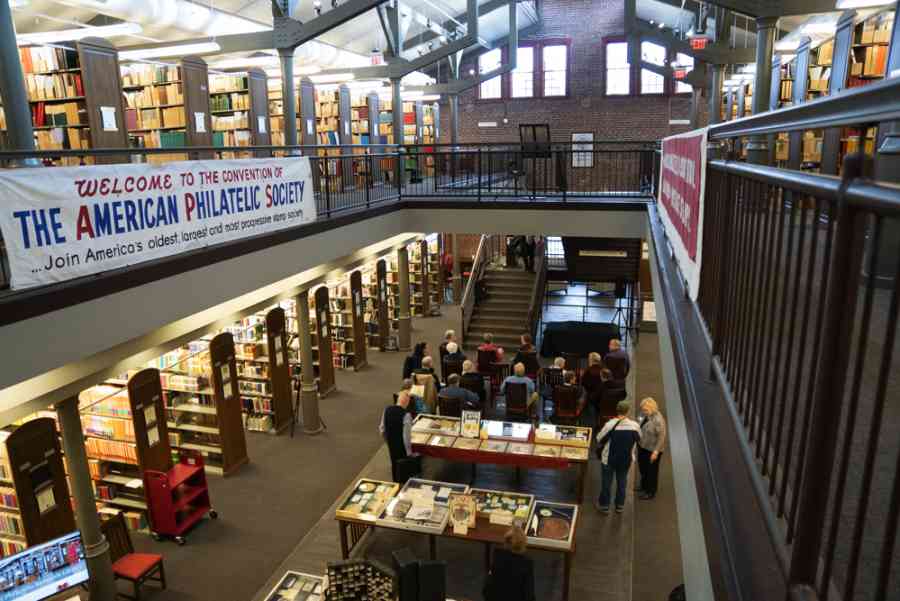 Discover high-end vintage finds at Shindig Alley
200 N. Front St.
Philipsburg, PA

Happy Valley's communities are home to a variety of unique boutique shops. Located on Philipsburg's historic Front Street commercial district is one of many to add to your shopping trip agenda -- Shindig Alley. Shindig Alley is a high-end vintage store filled with one-of-a-kind finds. The shop specializes in Mid Century Modern furnishings and décor, as well as a well-stocked boutique of vintage clothing and estate jewelry. The owners have a great eye for quality, which is reflected in a clientele that spans the nation and the world. Front Street is also home to several other shops, and the beautiful, historic Rowland Theatre.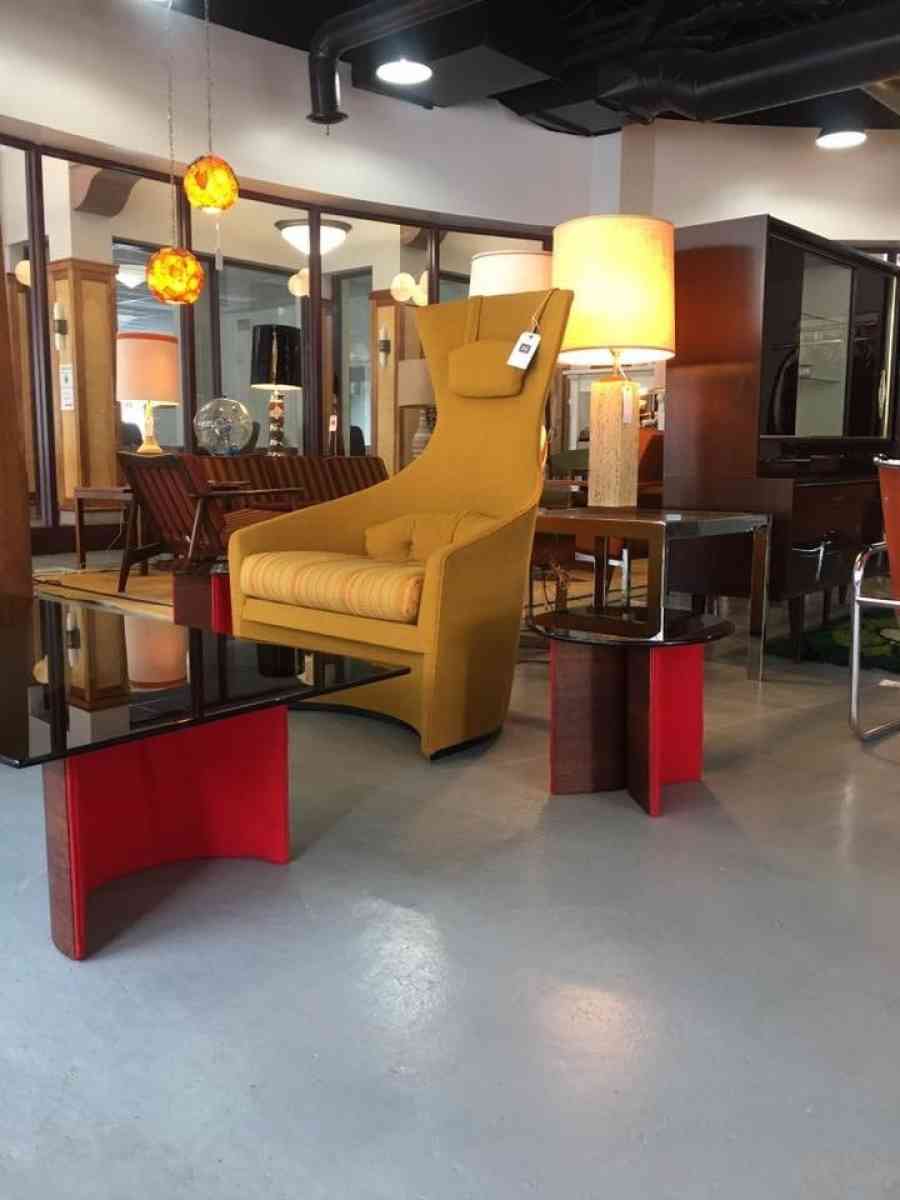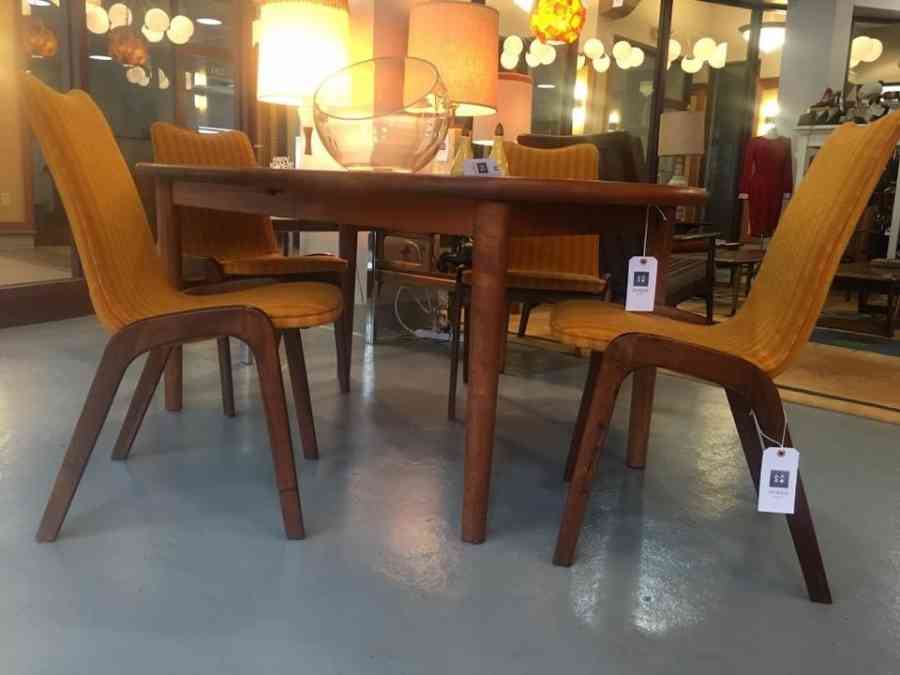 One of the best things about going off the beaten path to explore is that it doesn't require a particular destination at all. Jump in your car and let the discoveries find you!
Immerse yourself in local history
Happy Valley's museums and historical sites provide an important connection to the past, appealing to history buffs with a variety of interests -- education, athletics, military history, agriculture, ironmaking and more. There is perhaps no better way to make history come to life than through a guided or self-guided walking tour. Local Historia offers tours of historic Bellefonte, where attendees can learn about Happy Valley's connection to Underground Railroad and other fascinating local history. A self-guided Philipsburg Walking Tour sheds light on the families that built the town and its stately old homes and churches.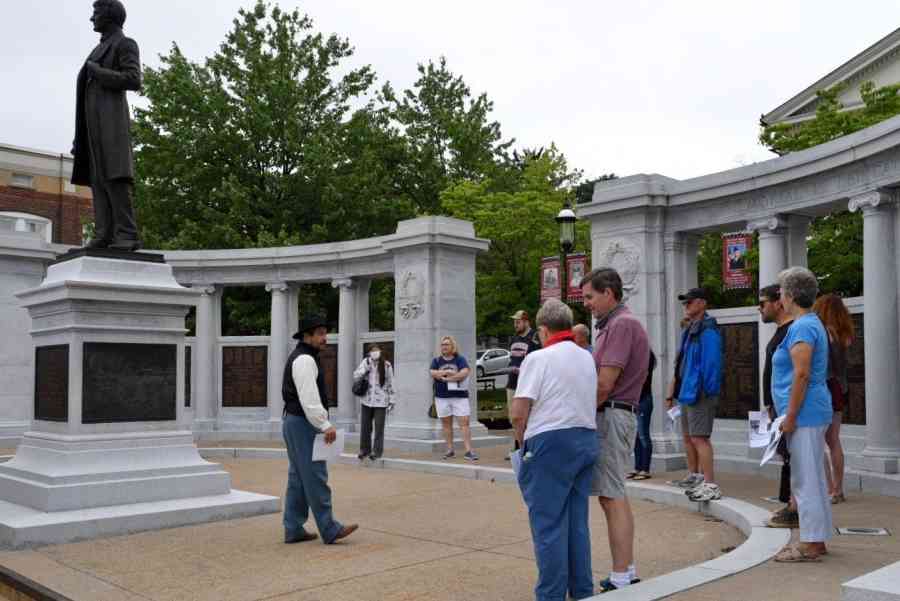 Attend a hometown festival
Happy Valley is known for some popular, major festivals. Central PA 4th Fest has been described by The Washington Post as one of the top 5 most unique fireworks displays in the nation. The Central PA Festival of the Arts draws more than 100,000 visitors each year to downtown State College. For some good old fashioned fun, mark your calendar for these Happy Valley traditions. The Howard Fire Department's Annual Punkin' Chunkin' is held every October in Bald Eagle State Park. The festival features craft and local food vendors, hay rides and even a pumpkin pie eating contest. However, the real highlights are the catapults, trebuchets and air cannons that launch pumpkins hundreds of feet through the air and send them splashing into Sayers Dam. Also held in October, the Aaronsburg Dutch Fall Festival is a two-day event that celebrates Pennsylvania Dutch Heritage, featuring delicious home-made traditional foods, historical demonstrations, entertainment, hand-made quilt raffle and more.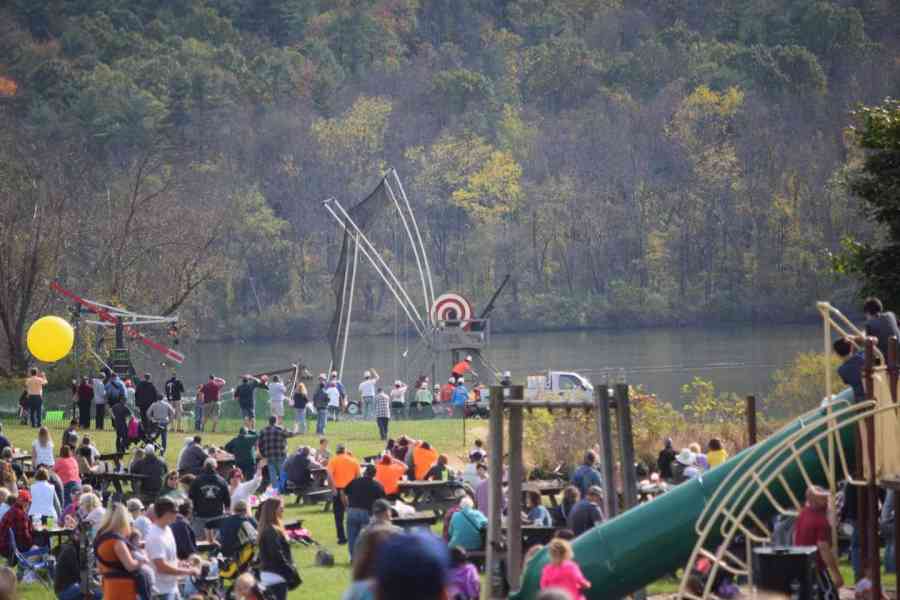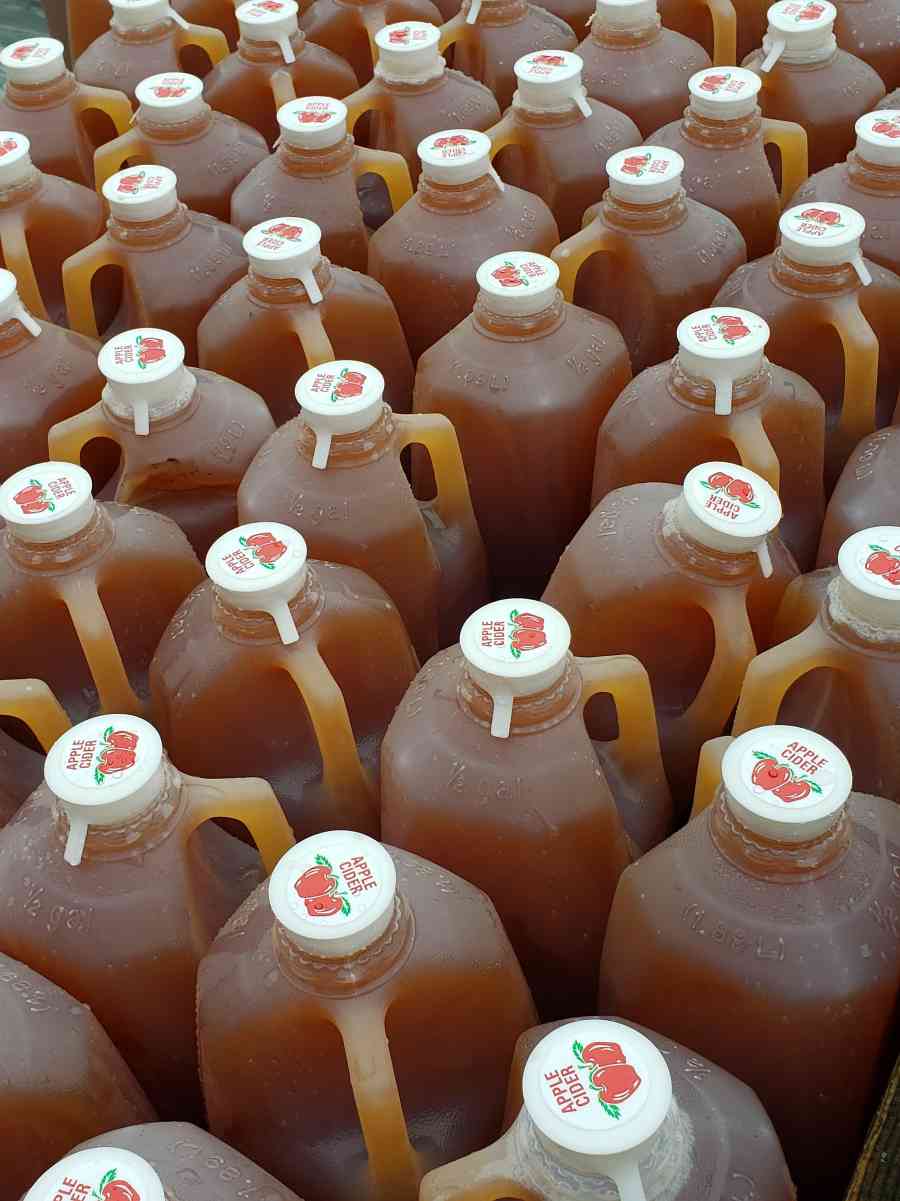 Take the scenic route
One of the best under-the-radar ways to explore Happy Valley doesn't require a particular destination at all. Just jump in your car, or hop on your bike, and let the discoveries find you as you traverse our beautiful ridges and valleys. Routes 550, 192, 45 and 64 are particularly scenic, putting the area's history and agricultural heritage proudly on display. Just don't forget your camera!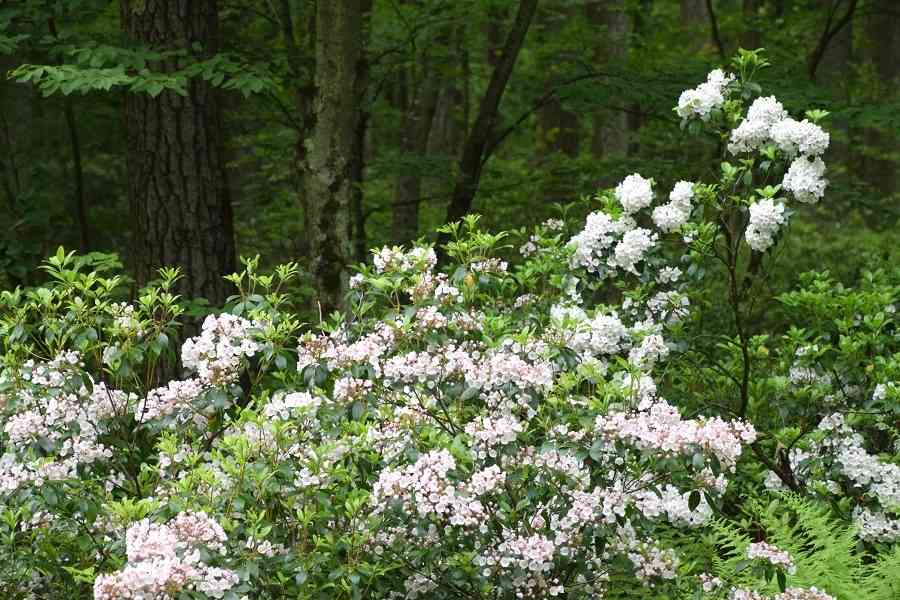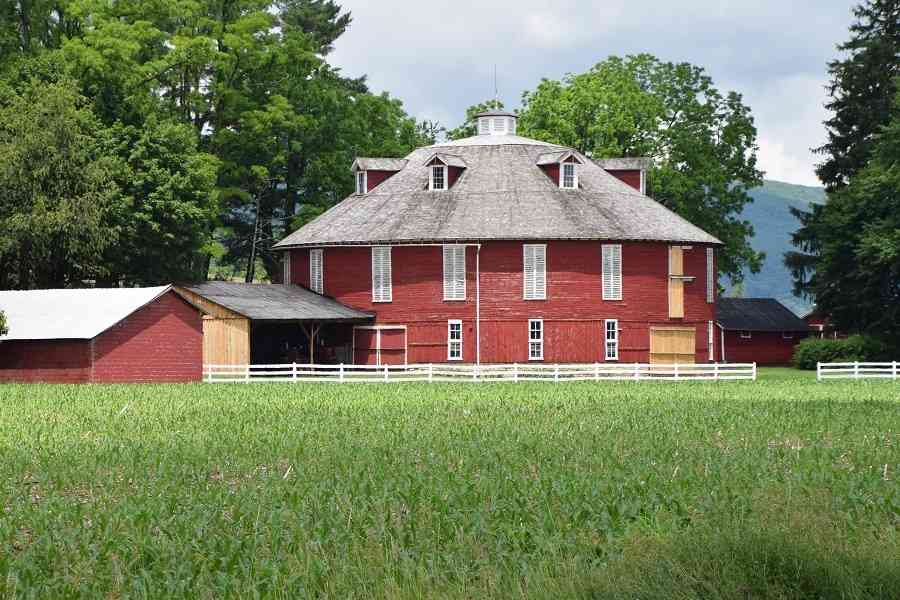 No matter how you choose to explore, and no matter what you decide to see and do, Happy Valley is waiting to be discovered!