Greg Franklin: RE Farm Café gives me the freedom to create great food
When Greg Franklin was looking for the right opportunity before making his move from New Orleans to State College to be with his girlfriend who is pursuing her PhD at Penn State, he never imagined he'd find a dream career before he moved.
"I've spent 20 years in hospitality," he said. "When I was thinking of moving to Happy Valley, I looked at a few different ventures and wasn't finding much. During one visit, my girlfriend took me to RE Farm Café, and it was just so beautiful and so interesting. I started to chat with the lead composer, Brenda, and told her about my experience, and how much RE Farm Café resonated with me. LLC Managing Member Duke Gastiger started to email me, and then scheduled a call. We talked for several hours — he was just so easy to talk to. Joining RE Farm Café was exactly what I was looking for."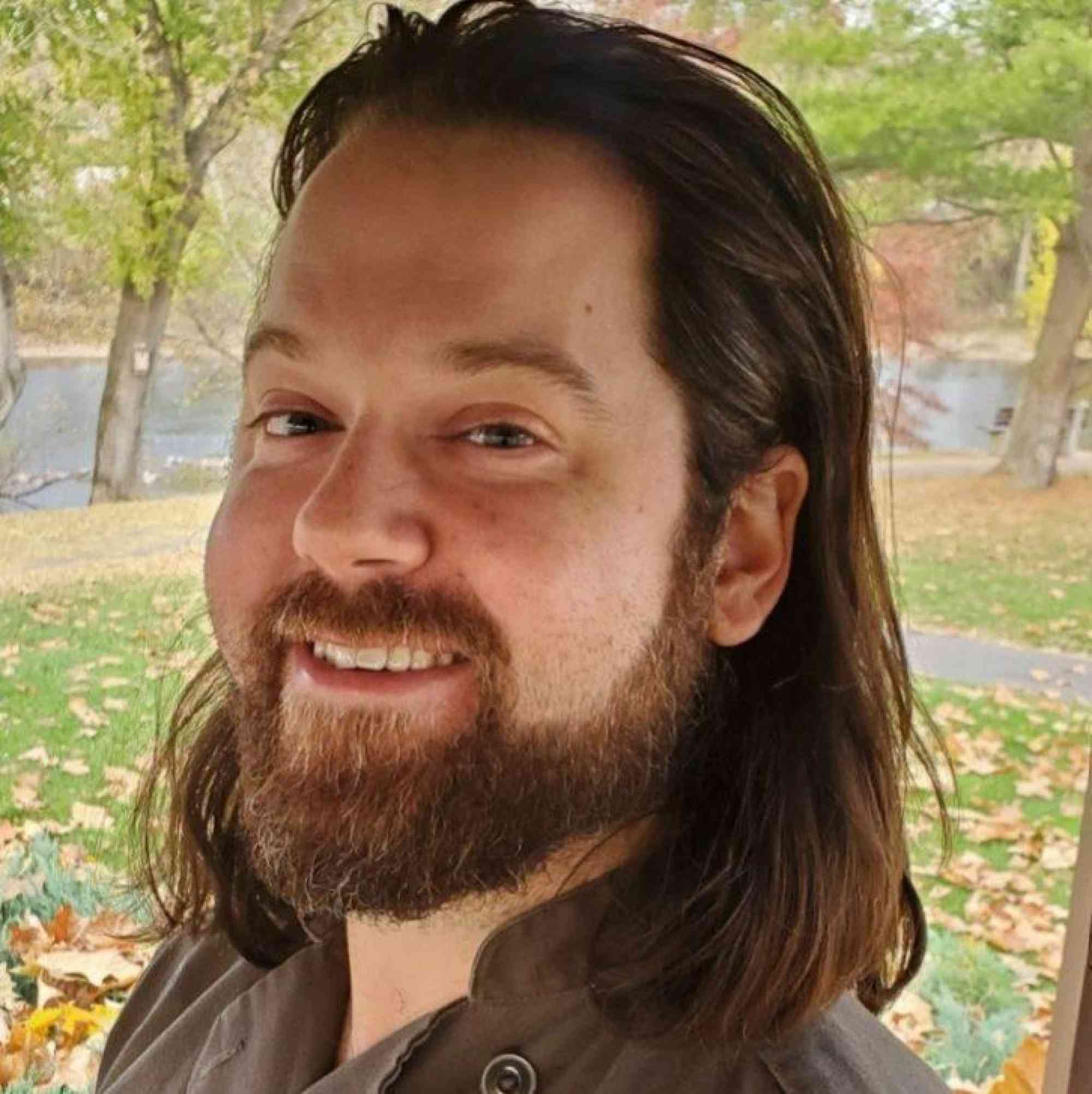 Today, Franklin is Cafe Manager and Culinary Composer, and he brings his experience in service, managing, bartending and cooking to his new role, which ranges from creating new menus to organizing catered events and special occasions.
"I love to combine my passion for the back of the house with my passion for the front of the house," he said.
One event that stands out is February's Mardi Gras celebration. Franklin and the RE Farm Cafe team put together an eclectic mix of dishes from gumbo to pasta to beignets, and decorated the cafe in purple, green and gold to celebrate the day.
"I was taking pictures of everything and sending it back to my family in New Orleans," he said. "It was a great experience.
"I also get to work with guests as they plan special events like weddings or birthdays, giving them the ability to create the menu and give them a total experience," he added.
Franklin said that RE Farm Cafe has given him freedom to create outside the box.
"We are farm to table, and that is really special."
RE Farm Cafe is nestled in the fields of Windswept Farm, and Franklin and his team use the farm's bounty for a variety of great food experiences. There are picnics on Thursday with small plate tapas. Fridays and Saturdays offer feasts created from the bounty at chef's table and alfresco events. There are also special events, like wine nights, mushroom dinners, or special tours for children where they can learn where their food is sourced and how it's grown.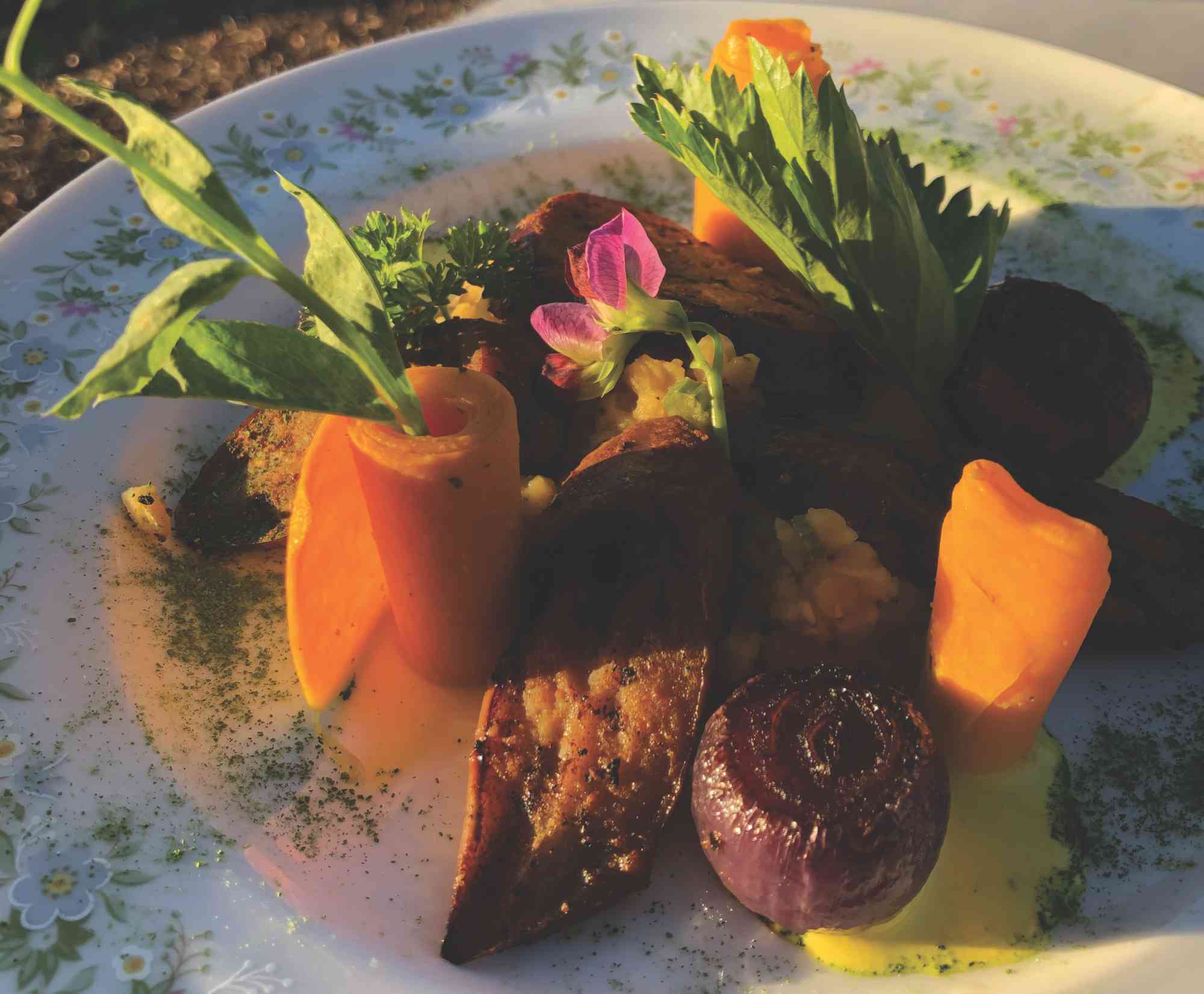 "Our team wants guests to have the best possible experience," Franklin said. "We want to show them a true farm-to-table experience — guests can see the farm from their table. They get to see what we've picked that day and watch it be put on their plate. To actually see something from seedling to harvest, watch it be cooked and plated — that's a beautiful experience. It's easy to talk about because I'm so proud of what we do here."
It's a sentiment that's shared among his team.
"Our team wears a lot of different hats," Franklin said. "Any one of them will take a minute to chat with your table, or take you on a tour. We have team members who also do photography, or make great cocktails for special events. There are so many facets to who we are.
"This is truly a great place," Franklin continued. "It's different from the work I've done in more urban areas. Here I can take a step back, take it all in, see the dream that Duke and Monica had, and see how it all came together. We get to share the dream too."