Happy Valley Pivot: Big Springs Spirits
Keeping Happy Valley running with house-made sanitizer and to-go cocktails
For Big Springs Spirits, this season has been, in a word, everchanging. "Overall, I'd say that we've been fortunate," says Tasting Room Manager Lucy Rogers. "We've been able to maintain our core staff of employees throughout shutdown and into reopening, from 25% capacity to 50% capacity, and we've been pretty busy."
She says their success is thanks to strong community support. "It feels good to have the local community continue to come to the tasting room to eat, drink, buy bottles and cocktails to go."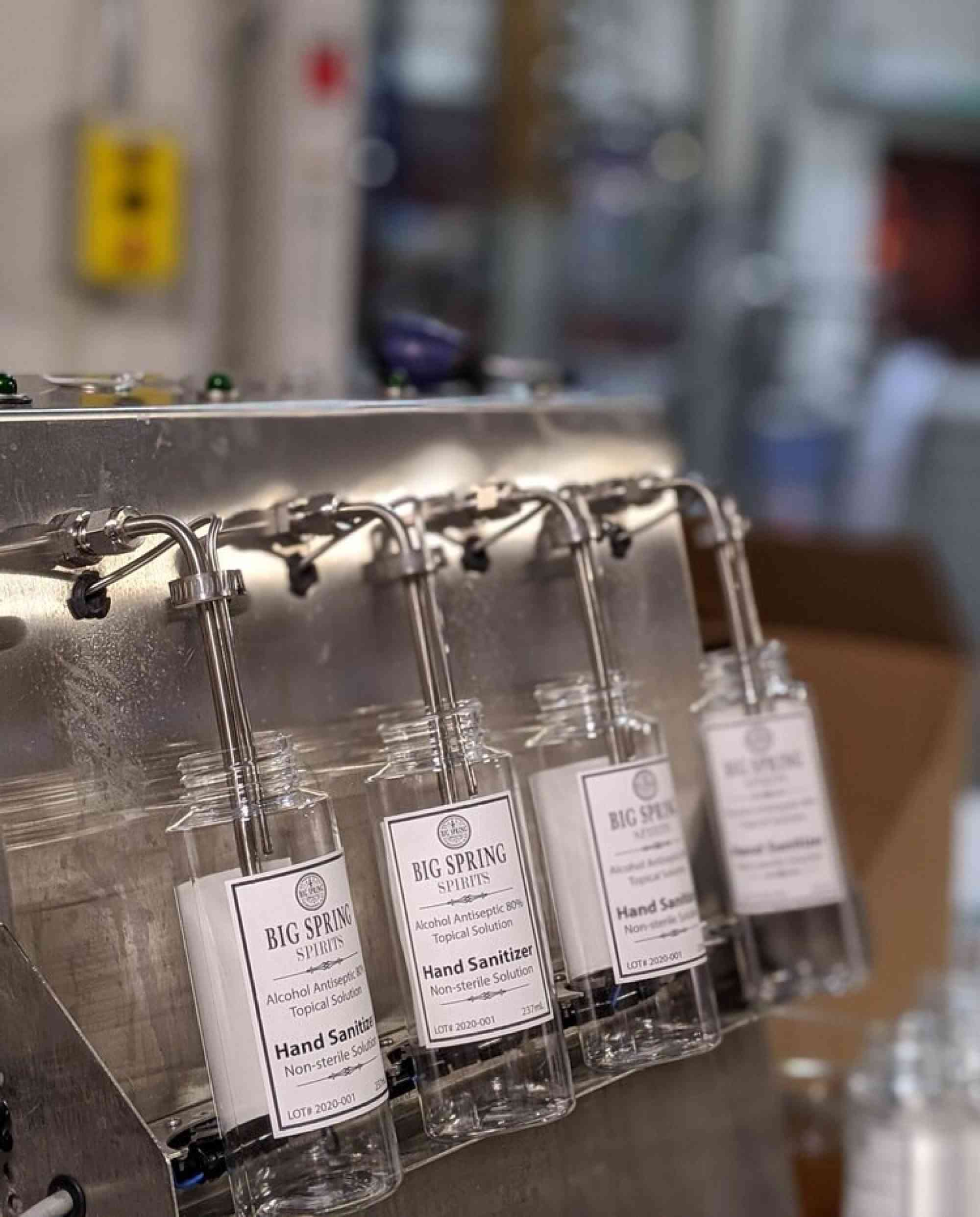 Pivots during shutdown helped to fill local sanitizer needs
Rogers says that they've worked hard to pivot with the changes this year. During the shutdown, Big Spring moved to focus solely on online sales, shipping and fulfillment. This led to a dramatic increase of their online sales as compared to pre-shutdown. And, while the rest of the staff focused on fulfilment and to-go orders, Owner Kevin Lloyd focused on procuring raw materials to produce hand sanitizer to help fill the local supply deficit.
"Our distilled product is an effective sanitizer on its own," Rogers says, "but the FDA required that other materials be incorporated into the finished product."
During the first week of shutdown, they bottled hand sanitizer for local first responders. They then donated a pallet of liter bottles to the Centre County Office of Emergency Services for distribution to the county's emergency agencies. After that, they did a run of 12,000 8 oz. bottles, and donated the revenue (not just profit, but full revenue) to the Faith Center Food Bank and the Bellefonte Y Anti Hunger Program. In addition to donating funds from the hand sanitizer, Kevin also spear-headed a Drive-In Movie initiative in Bellefonte over the summer, with all proceeds going to the Faith Centre and the Bellefonte Y Anti Hunger Program.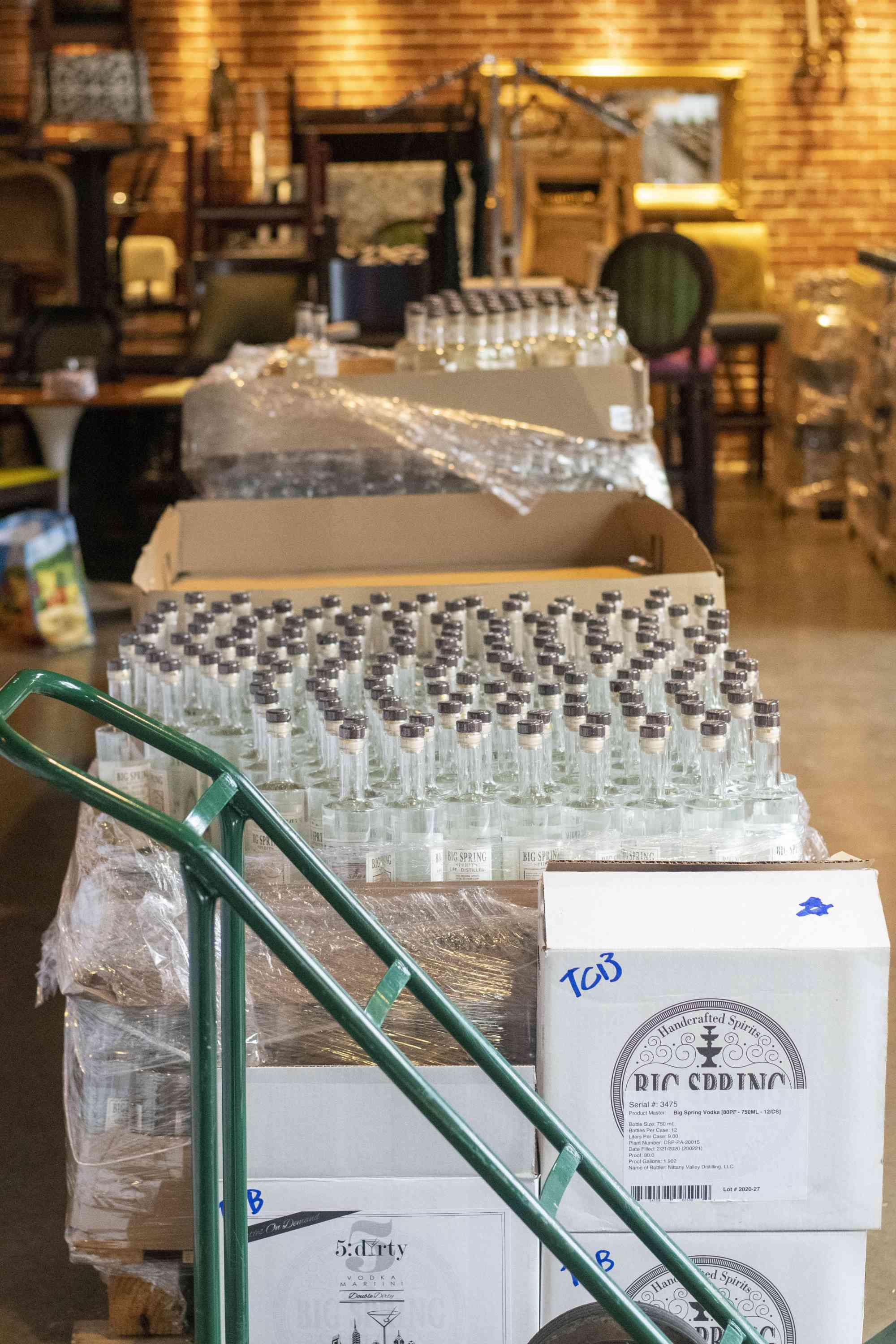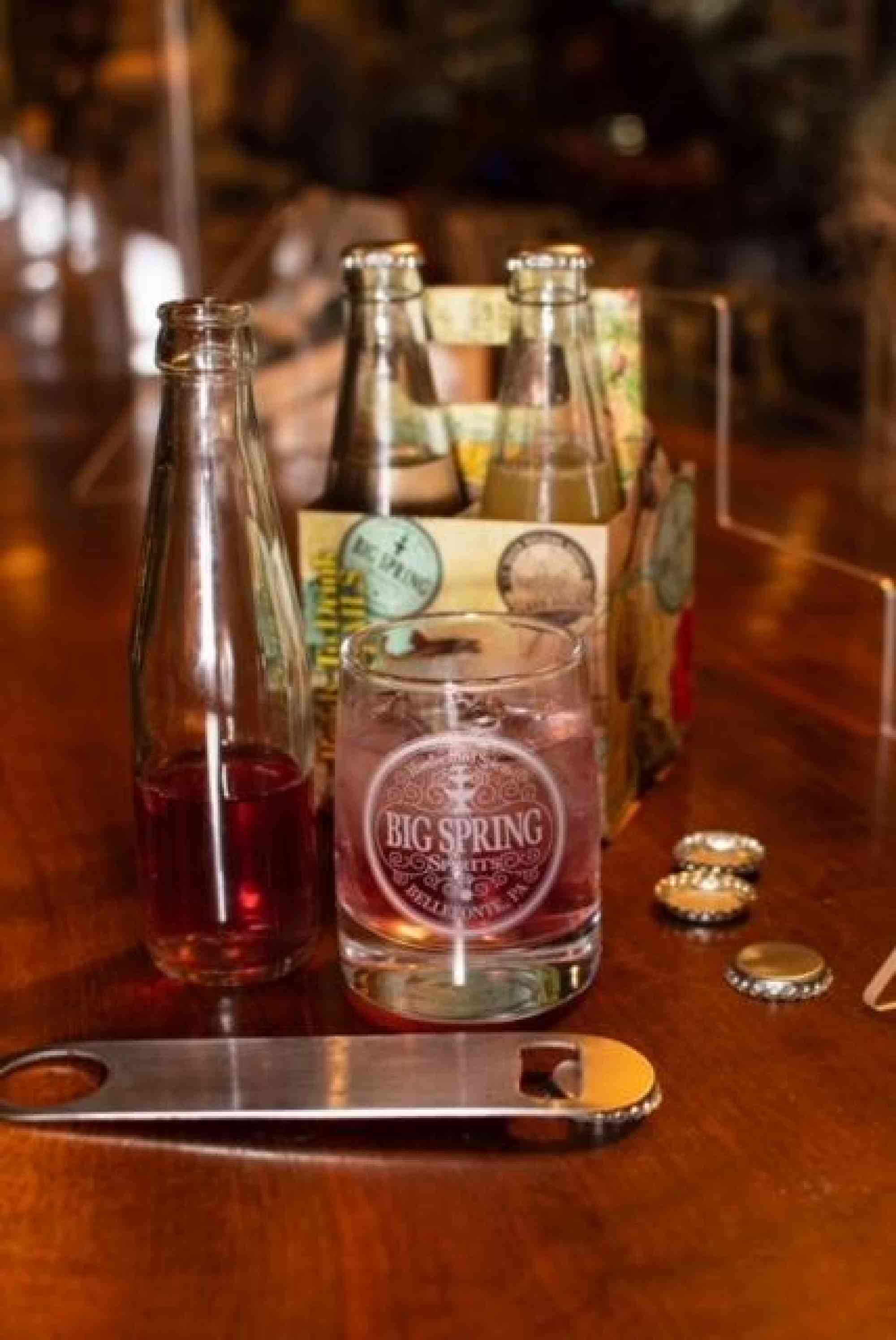 Turning focus to creating safe spaces to enjoy Big Springs' libations
As the state reopened, Big Spring turned their focus toward expanding their outdoor seating capacity, which they were able to double, thanks to extended licensed premises permitted by the Pennsylvania Liquor Control Board. "We have spent the last two months finding ways to maintain a safe outdoor space during a Central PA winter," Rogers says. "And it's quite challenging. We currently have a number of heaters on our patio, and we also have burn barrels that are surrounded by chairs, and they can be pretty effective."
Outdoor seating is just part of the strides they've made to keep their customers safe. Staff members self-screen daily, and all tables and common areas are thoroughly cleaned and sanitized both indoors and out. Laminated menus are sanitized after each use, and all cocktails are currently served in compostable plastic cups with lids, eliminating a high touch point.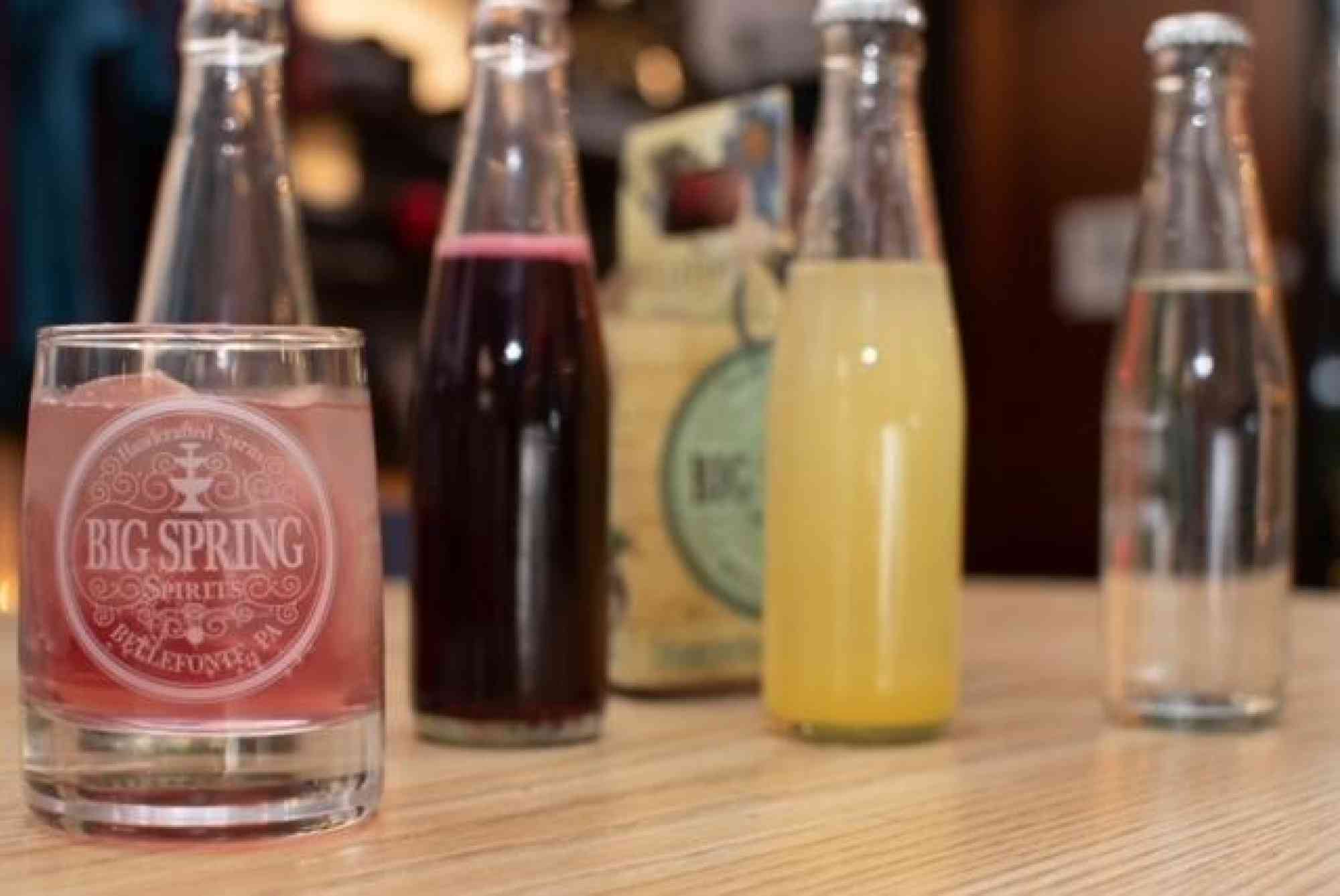 With the current mitigation efforts, indoor dining is shut down until at least Jan 4. Lucy Rogers says, "We have pivoted once again, and are not only delivering our bottled spirits and one-liter ready-to-drink cocktails, but we're also delivering individually-bottled cocktails as well. These are made-to-order cocktails poured into a 6.8 oz glass bottle and sealed, allowing us to deliver an authentic and fresh cocktail experience right to our customers' door. And they come in a great little four-pack carrier! These same bottled cocktails are also available for pick up."
You can check out the options at https://bigspringspirits.square.site/
In addition to their cocktails to go, they offer curbside pickup as well as free, same-day delivery within the Bellefonte area for bottles and merchandise. That means that you can enjoy your Big Springs Spirits favorites like their signature vodka, rum, or ready-to-drink bottled cocktails, all from the comfort of your home.
Big Spring Spirits | 198 Match Factory Place, Bellefonte, PA 16823 | 814-353-4478