Happy Valley Pivot: Your Cigar Den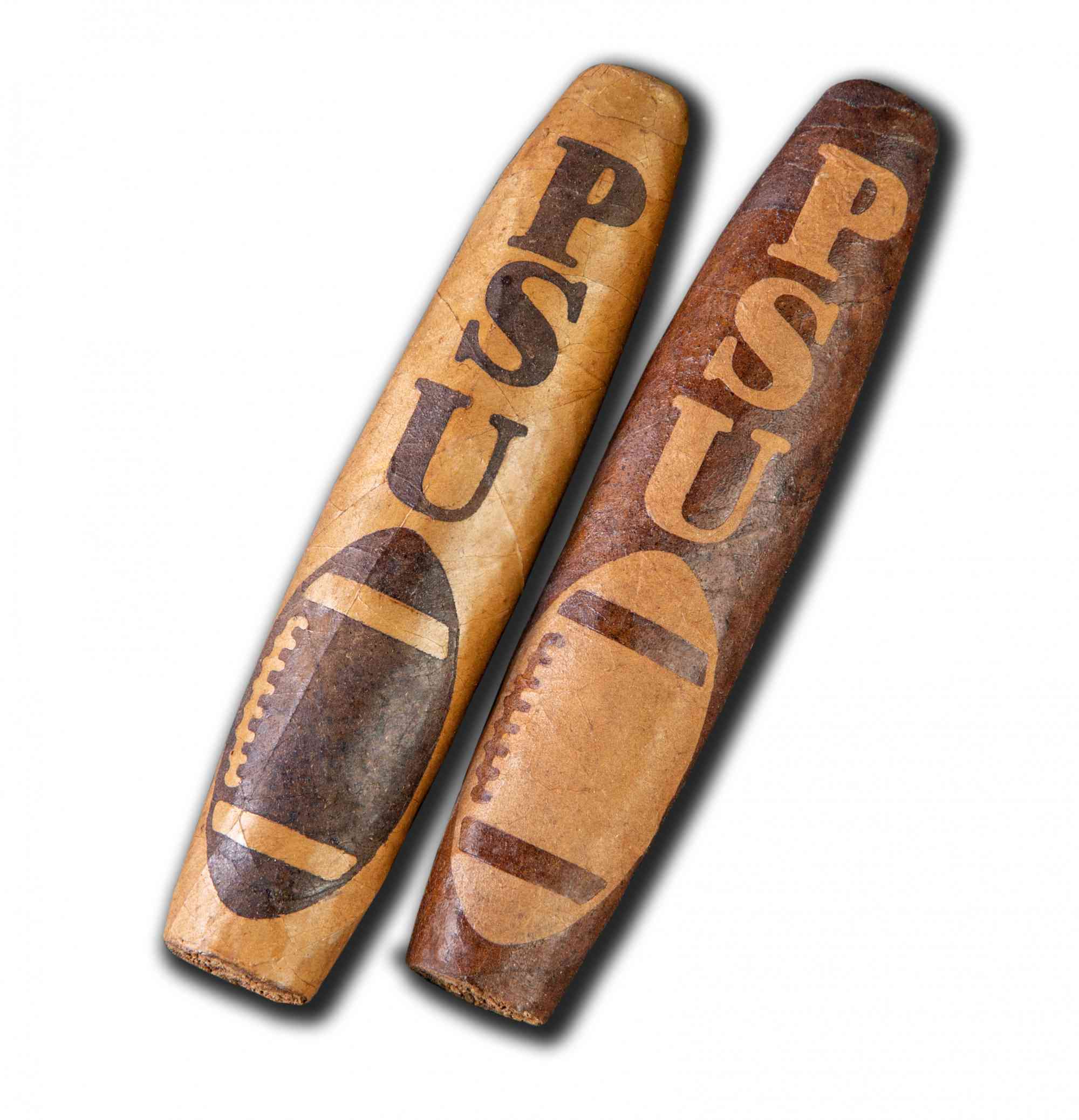 Your Cigar Den is ahead of the curve.

It's been ahead of the curve for a while. It's operated by one of only 13 certified master tobacconists in the nation, and it promises that it can fit anyone, from novice to aficionado, with the perfect cigar. It serves up "the very taste of State College, Penn State and tailgating," with more than 450 varieties of cigars that can be wrapped up as a premium gift, or enjoyed in their comfortable smoking lounge.
But their expertise, Best Small Business of the Year Award and selection isn't what has set them ahead of the curve this time. Weeks before state COVID guidelines were hammered out, Your Cigar Den was implementing safety protocols for its customers. "As early as February 25, we had implemented the majority of our COVID protocols," says owner Tony Ghaffari. "We had two cases of hand sanitizer that we were handing out. We purchased a contactless credit card reader, and added UV disinfectant and a peroxide ionizer into the HVAC ducts. We removed community cutters and lighters, instead loaning them out as needed and sanitizing them after each use. Every night, we flooded the entire shop with two ultra-high power ionizers that sanitize everything."
He says they've also instituted a mask and hand sanitizer policy, and had each customer wipe down their lounge spot just like they would at the gym. Food service-style gloves are available for choosing a cigar from the humidor, and if customers prefer, Tony or one of his expert staff members can get the cigars for them.
In addition to the physical safety protocols that the shop has implemented, they also worked quickly to make their cigars available even if customers can't make it downtown.
"We added curbside pickup, home delivery and mail order, which we really did not do before March," Ghaffari says. "We are trying to bring downtown State College and Your Cigar Den into people's houses, so to speak."
He says that they've also expanded their offerings, including themed cigar dinners at Gigi's Southern Table. "Since they have been held outside, we were able to safely accommodate small groups. We had great people, food, drinks and cigars and whether it was the Luau, Havana Night or OctoberFest, for a short while, we were able to forget there was a pandemic," he says.
Overall, he says that the last few months have been "very interesting to say the least." "Our Penn State traffic has gone to zero as compared to last year. Obviously, the lack of sports fans is a major contributor, but there was also no Rush Week, no Parents' Weekend—those are all major parts of our business."
He says that in addition to the loss of Penn State-related business, many customers have been reluctant to shop downtown because of the high number of infections brought on by students coming back.
But despite all of these challenges, cigar smoking is booming during COVID. And whether you are new to the extensive world of cigars, or you've been smoking in Your Cigar Den for years, there are plenty of ways to still enjoy a great cigar.
Stop in and enjoy, safely. Today, the front lounge is closed, and the back lounge has been modified to allow social distancing without losing any of its panache and comfort. You can enjoy one of their popular Letterman or Nittany Cigars while watching sports on one of their flat screen TVs and enjoying a (BYOB) drink. They also have fast Wifi, so you can "work if you must." Keep an eye on their Facebook page for upcoming cigar events.
Shop online and still enjoy their personalized service. "We sell everything via mail order now with free shipping on purchases above $50," Ghaffari says. "We don't have a full e-commerce website but folks can call us at 814-867-0666 for the same personalized service they get in person from our certified retail tobacconists."
Give the gift of Penn State. The loss of this year's festivals and games left a big hole in 2020. While we can't get those weekends back, we can enjoy a little slice of Penn State with Your Cigar Dens' Letterman and Nittany Cigars, or gifts like locally-made handcrafted pens, and premium lighters and cutters. State College Magazine readers have voted them "Best Place to Buy Gifts" for five years in a row, for good reason.
Whether you are looking for stimulating conversation or a quiet corner, you'll find it when you visit Your Cigar Den's COVID safe lounge or order online from one of their certified tobacconists. No matter which you choose, you'll get paired up with the perfect cigar.
Your Cigar Den | 127 S Fraser St, State College, PA 16801| (814) 867-0666